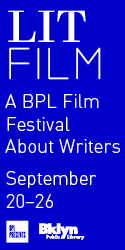 If death comes and asks for me
do me a favor
ask it to come back tomorrow
I have not paid any debts
neither have I finished a poem
neither have I said goodbye to anyone
neither have I ordered my cloth for the trip
neither have I brought the package I was asked to deliver
neither have I locked my drawers
neither have I told my friends what ever I need to tell them
neither have I smelled the perfume of unborn flowers
neither have I dug my roots
neither have I written the letter that I promised
nor even have I washed my hands
neither have I known a son neither have I strolled in unknown countries
neither have I known the seven veils of the sea
nor the song of a sailor
If death comes
tell it that I have understood
and to wait a little
that I have yet to kiss my girlfriend goodbye
neither have I shook hands with those of my family
neither have I dusted my books
neither have I whistled my beloved songs
neither have I made peace with my enemies
tell it I have not yet tried killing myself
neither have I seen my people free
tell it if it comes        to come back tomorrow
it's not that I have fear but I have not even
begun my walking
Translated from the Spanish by Daniel Flores and Victoria Redel. Daniel Flores is a poet from El Salvador currently living in New York. He is president of INALSE.
Miguel Huezo Mixco: Born in El Salvador in 1954 he emerges with the new generation of Salvadoran poets.
Note: BOMB, Spring/Summer '84, #9 featured the work of a number of Salvadoran poets selected by INALSE (Institute of the Arts and Letters of El Salvador in Exile). This spring the selection of Salvadoran works has been made by the newly formed Cultural Front of El Salvador. Both representations are major efforts by the intellectual community of El Salvador: the tasks of editing, translating, and transporting work made that much more difficult by the existing state of war. The Cultural Front by making this effort affirms its commitment to rescue and preserve our artistic heritage. Further work is planned including the publication of an anthology entitled Homage to El Salvador. This edition will feature new works by both El Salvadorans and North American poets. Galway Kinnell, Adrienne Rich, Allen Ginsberg, C. K. Williams, Carolyn Forché, and Alice Walker are among the contributors.
Daniel Flores y Ascencio for the Cultural Front of El Salvador in the USA.
Originally published in
Cindy Sherman, Dario Fo, Bruce Weber, Lisa Fonssagrives-Penn, and Raymond Voinquel.