Tim Seibles on teaching, privacy, and his National Book Award nominated Fast Animal.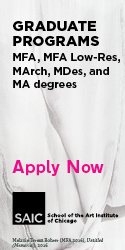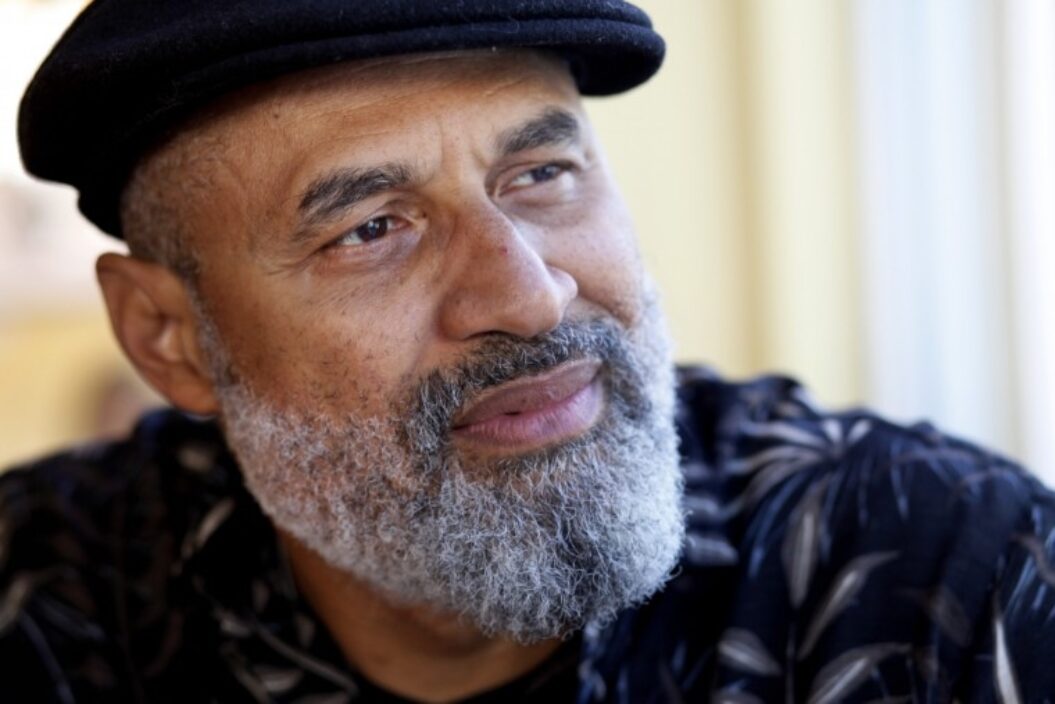 Tim Seibles is among the rare literary talents whose work is alive on and off the page. In fact, he's out of this world. If Tim was an X-Man, he would be Iceman. Contemporary American Poetry would be the Westchester mansion where he hones his skill and powers to defend humanity.
Understanding that cold is slang for hip and fresh, Tim is one of the coldest poets publishing today. When I first read his work in 2004, it was clear what made him so cold. In his poem, "For Brothers Everywhere" (from his second collection Hurdy-Gurdy), Tim compared the streetballers to " … muscular saxophones/ body-boppin better than jazz." Every poem I've written since have been failed attempts at trying to master Tim's cool. "This is not a poetry of a highfalutin violin nor the somber cello," Sandra Cisneros wrote in the blurb for Hurdy-Gurdy, "but a melody you heard somewhere that followed you home." His poems are slick as the ice slides the Iceman glides over at high speeds.
His other books include Body Moves, Hammerlock, Buffalo Head Solos, and Fast Animal, a finalist for the 2012 National Book Award. He's a recipient of fellowships from both the Provincetown Fine Arts Center and The National Endowment for the Arts. He won the Open Voice Award from the 63rd Street Y in New York City. The Stadler Center for Poetry awarded with a Poet in Residence post at Bucknell University. His poems appeared in numerous journals and anthologies, including Best American Poetry 2010.
Philly-born and bred, Tim is a member of Old Dominion University's (ODU) English Department and MFA faculty. He's a teaching board member of the Muse Writers Workshop, and teaches part-time for the University of Southern Maine's Stonecoast MFA in Writing Program, a low-residency program which features writers from all over the country.
Still on his high from being nominated, the National Book Award Finalist made time for a phone interview from his office at ODU on a stormy Monday afternoon as Hurricane Sandy pounded away outside. This interview was conducted less than a month away from the National Book Foundation's big celebration in New York City.
Alan W. King First off, I want to congratulate you for being a National Book Award nominee for Fast Animal. How did you celebrate?
Tim Seibles I had dinner with a few friends that was sort of a celebration. But it was no big official thing. We just went to a nice restaurant.
AWK Where were you when you got the news?
TS I was actually in Buffalo, New York, at the Nichols School. Their English department is poetry-centered. So they invited me and Jamaican-American poet Shara McCallum up there to talk with students for two days about poetry. We read poems, particularly classics, talked about how you write poetry, how you analyze it.
So there I was when my phone started humming. Finally, I pulled it out of my pocket in the middle of class and looked at it and saw "Congratulations, National Book Award Finalist."
AWK Wow! That's a way to find out about you being honored while you're in the midst of doing the work.
TS It was crazy. I thought that was appropriate, too.
AWK Fast Animal is a wonderful book! I'm going through my third reading of the book. Each time I go back to the poems, I find something new in them that I enjoy each time. Back in 2006, when you did the interview with Callaloo, you had written persona poems in the voices of Frederick Douglass, his wife, his mistress, and John Brown. These were going to be poems that were going to be in a manuscript you were working on during that time. How come those poems didn't make it into Fast Animal?
TS Those poems were set in the 19th century. And Fast Animal, as a whole, is really about my sense of things now. To my estimation, they would have felt forced, at least to me, into the manuscript. So what I hope to do now is to publish them as their own chapbook or maybe in a different collection. Each of those poems are about 150-400 lines long.
AWK Whoa!
TS You can imagine where most of the poems [in Fast Animal are one-quarter of that length, particularly [the historical persona poems] would take over the book. It would have felt like two different books competing for the same place.
AWK Can you talk about the process of developing Fast Animal? How long? How many times did you reshape this manuscript?
TS When I'm working on a book of poems, I'm just writing poems. It's partly coincidence, it's also the fact that you're writing in a particular period. You end up writing poems that have some relationship to each other. For me, the process of putting a book together is really the process of recognizing the connections between the poems.
It's not an extremely deliberate process until the very end. When I think I have a book, I take every poem, go to a classroom where I set each poem on a different desk, and then I walk up and down the aisle—this one's first, this one comes after that. If it doesn't seem right, I spread them out again and I do it again.
Usually, by the time I've gone through the desk theory, I have a reasonably good shape for the book. That's really what goes into it for me.
AWK That process sounds great. I'm always interested in the various processes that writers go through. I think that's awesome about walking up and down the aisle, and having all the work out, and seeing which poems speaks to one another.
TS If you try to do it when you're all stacked up, you just can't see them. The time you finish a book, you read those poems so many times that all you need to do is see the title and say, "Oh yeah, that goes with this." I don't need to re-read the whole poem.
Truthfully, if you asked me what I was doing in 1986 with my first book, I can't remember how I got the order together. I think every book after that, I'm pretty clear that what I did was lay all the poems out and walk up the aisle.
AWK What I like about your books is that each section is a gumbo of themes. You'll have poems of past loves blended with poems that address socio-political issues. For example, in section II of Fast Animal, "Blade, the Day Walker" and "Punching Villanelle for the W" are mixed in with poems that reminisce about the love you had for Delores Jepps and "Ode to my Hands." Can you talk you about juggling the tender poems with those that bite?
TS I recognize that my mind, like other people's minds, it moves from subject matter to subject matter pretty quickly. At any given moment of our lives, if we're really listening, we'll go from rage to tenderness pretty quickly. So I try to put together different kinds of poems in a section in approximately the ways in which our minds move.
So, in other words, if I filled an entire section with political poems, by the time you read the third one, you'll be more or less finished with that section. You'll be, "Oh yeah, I think I got his angle on politics." Even if I wrote them reasonably well, they might feel redundant because you'll be saying, "Another political poem. Look! Another one and here's another." But if you mix the political sensibility with the personal and erotic, then two things: one, we rarely stay in one place in our heads. The other thing is the contrast between the tender poems—erotic, romantic, whatever you like—and the poems that are a little more severe—in terms of their political perspective—together, they seem to affect each other. They sharpen the effect between each other.
When you read "Delores Jepps," it has political aspects—
AWK Of course.
TS I reflect politically on some of the situations of the time I was growing up in Philadelphia. But the crux of the poem is this tender reminiscing of Delores. But if it's coupled with a poem like "Blade," then suddenly the contrast sharpens the effect of both. So what I'm going for is trying to make each section—and the whole book, of course—exciting. That's what I want. I want to turn each page like "Damn, am I ready for what's coming?"
AWK When I first started reading your work, back in 2004, going through Hurdy-Gurdy that was the first book I started with before I went to the others—I remember being taken on this pleasant ride. Each page was a surprise, in terms of the tone and subject matter. I remembered getting hit with all these different emotions and really enjoying it.
TS That's my dream.
AWK Recently, I was talking with poet and activist Tony Medina, who was excited about the news. He, along with folks who posted encouraging words on your Facebook page, said this honor was long overdue. Can you talk about the being the product of patience and sweat?
TS When I was a young poet—dreaming of being published, dreaming of getting invited to do readings—of course, I thought, "Wouldn't it be cool to win this award or that award." But truthfully, they seemed relatively unreal to me. So I did submit manuscripts to a few contests, when I first starting out. It's clear, as a fact, I just wasn't a good enough writer to win any of those contests.
Once I got hooked on writing, I was going to be writing something and most of it was going to be poems. Because of the ways my teachers spoke about paying your dues, like how many rejection slips they got and how long it took before someone was even willing to publish one or two of their poems, let alone a book, I just assumed it was going to take a long time to get much notice.
There's no biggie about it. That's just the nature of things. There are a lot of writers out there who are better than you are, who've been doing it longer, whose craft is sharper. You just keep doing your thing and eventually someone notices what you are doing.
Part of it's just being young and naïve, but part is just being hard-headed, too. I wanted people to hear some of my poems. I don't know if I was so patient. I think I was just persistent. I was just really thinking, "I'm going to be writing poems, nothing's going to stop me, and—damn it!—somebody's going to hear me at some point." That's what my real feeling is. I never anticipated being recognized by the National Book Foundation. I love my poems. I wouldn't publish them if I didn't believe in what I wrote. With the poems, I like reading them; and, hopefully, people like hearing them. That's what I want to do.
So this thing with the National Book Award, this is icing on top of icing, as far I'm concerned. I've already been lucky enough to have chances to read to people and have my books published. So I was glad to be in the mix as just a writer. But, now, you get a little spotlight and you think, "Well, OK. So a lot of these days when I'm staring at lines and commas, someone noticed that something special was happening." And that's great! It's always lovely when someone you don't necessarily know says, "Hey man, this is really strong."
AWK You're a very humble poet. I always tell people this guy's skill level is through the sky and, at the same time, he's extremely humble and accessible. How do you pass that lesson on to your students?
TS The Black Arts Movement is an era that so many people, Black folks in particular, fought to find a voice. When I think of them and the Harlem Renaissance, the kind of battle those folks went through to become respected as Black authors, nothing about my life makes me think, "Oh yeah, I'm a big deal." Now, I like my work, and I'm glad other people seem to like my work, too. But, just given the fact that I'm standing on the efforts of people who fought a much harder battle to be heard, I can't find it in myself to cop an attitude about who I am. There's too much that has going on to make my life possible for me to act like, "Oh yeah, I'm now something people need to pay attention to."
Rather than being able to tell somebody how to be humble, I'm hoping as a human being and as a teacher to model that.
AWK In the anthology A Better Man, your essay talks about perseverance. You wrote: "I know that schools are not always ideal places for learning. I had classmates that struggled with grades for a while, then just gave up." As an educator, how does this inform what you do?
TS I taught high school for 10 years, and I taught at the university level for 18 years. What you learn is that you're going to reach everyone who walks through the threshold of your classroom. Some people are just not going to respond that well to your efforts. It could be some of your own shortcomings or it could be a lack of interest in their part or lack of commitment.
With regard to having seen old classmates fall through the cracks, and students that had been in my own classes fall through the cracks, what it does is it humbles you. When you're young, you think you're going to save the world, everyone who encounters you is going to be walking on the yellow brick road from here on out. But that's not the case. Hopefully, what I try to do is set a really good table as a teacher; if students want to come eat, the food is there. If they don't want to eat, there's not much I can do. If I set a reasonably good table and offer the invitation, then I'm thinking, "Hey, that's the reasonable thing to do … that you dine together as a group." That's my approach. I don't think I can make people want to know what I'm trying to teach. But I do think I can make it attractive enough—hopefully, in those cases—students will want what you're giving.
AWK What would people be surprised to know about you?
TS I play tennis very seriously. I still play tennis twice a week, that's four sets a week. I've always been an athlete of some kind. Since I could walk, I was always trying to control things. Football was my first love. I played basketball. I guess if someone saw me, they would say, "Well, he is a pretty big guy. I guess he looks physical." But I think people don't associate intense athletic endeavors with poets. That's what I think might be surprising.
They might be surprised also to know that I take guitar pretty seriously. I'm trying to play guitar well. Even though I'm not recording anything yet, I practice pretty regularly. I think of music as an element of language. When I'm practicing guitar, I'm thinking about how the guitar can speak. That helps me conceive of what I'm doing musically, that the notes are kinds of words.
I don't know if I'm going to challenge any great guitarists. I'm trying to learn how to play and maybe, at some point, I will combine some of what I'm doing musically with something I'm doing in poetry.
AWK Yeah, that's what [poet] Cornelius Eady's been doing now. Lately, he's been writing music and enjoying it. I definitely see you crossing into that.
TS I worked with musicians since I was in my twenties, but I have not been a musician. Sometimes I've done some duets with a classical guitarist, who's a friend of mine in Texas. I recently did something with Jamal Mohamed, who lives in Texas also. We used to work all the time when I was living in Dallas. In the last 10 or 12 years, I've done several performances with a trio: a stand-up bass player, Jamal on drums, and guy named Freddy Jones on trumpet. The bassist is a guy named Drew Phelps.
So I've done a lot with music, but with other people playing. So my next step is trying to do something myself and accompany that sound into sounds of poetry. I haven't conceived of it quite yet.
AWK Going back to sports, your love of physical activity comes through your poems. You have a poem about tennis and another one about you and friends dreaming of doing your wild dance in the end zone. I wouldn't have known that you play tennis as much as you do, but I definitely see the love of sports in your work.
TS Yeah, that's true. I do make reference to sports in my poems. Now, I'm 57 and I think people would imagine that, mostly, I'm just writing about sports. But I've been playing pretty hard.
AWK I love the energy of you work from the Boris and Natasha poems in Hurdy-Gurdy to "What Bugs Bunny Told Red Riding Hood" in Hammerlock to "Alison Wolff" in Fast Animal. Can you talk about the importance of maximizing a poem to its full potential?
TS When I think about a poem, I think about it being analogous to a song. I think about the songs I love the most. For example, let's take a song by Jimi Hendrix from his Band of Gypsies album, "Power to Love." In those five minutes, there's so much happening in that song both in terms of lyrics and in terms of the sound of the guitar. Man, I have played that song, since 1970, probably 10,000 times.
I ask myself, "Why?" When he did the guitar work on that song, he was not out to lunch, thinking about something else. He gave that piece all he had. I think about other people for example, who are not guitarists. If you take Sade Adu's "Soldier of Love" from her last album, the musical composition behind her voice sonically is perfectly conceived. How could anybody resist that song? This is not to say that people with different taste might not dislike it. But anybody who digs Sade, when they hear that song—the instrumentation is perfect, the inflection of her voice is perfect, the tonal and timbre qualities of her voice is perfect. It's like everything is in place, and it makes the song so rich, second by second that it's irresistible.
I know the only way Sade … and Hendrix did that was they worked their asses off. They kept thinking, "I can do more. I can make this better." They went into the studio and stayed until it rang. So what I try to do, when I think about my poems, is try to approach that work with the same integrity of Hendrix, Sade, and many others. You have to figure somebody like Coltrane and how out there he got by the end of his life. Other people couldn't follow him, he just kept going further out there. What he was doing was trying, in his way, to maximize what he imagined to be the full potential of the saxophone. He was trying to bring it in so many ways that you just had to say, "Damn!"
That's the type of integrity I try to bring to my poems. When I set [the manuscript] down, I want to say, "This is about as close I can get to maximizing what I think the poem can do." Each poem can be taken to an edge that's going to make people believe they care deeply about what words can do. And you want people who read your poems to walk away with something that is unique and something they can sink their teeth into. I don't want to write poems that people forget. I want them say, "Damn! Have you read this poem? Have you checked out this book?" I want that.
AWK How much of your personal life do you put into your writing?
TS Everything I write, even if it's not directly autobiographical, reflects some of my own anxieties, good things, and difficulties. Say, for example, the poem about Delores Jepps and another one about Terry Moore, my good friend. Those poems are straight up autobiography. This is not to say that when you're creating a poem, you don't invent things to enhance the experience. But the material that I'm working on with Delores and Terry Moore are really coming out of how it was for me knowing those people.
Now take, for example, a poem like "Blade." There is no vampire slayer, at least that I know of in the real world.
AWK Exactly.
TS Blade's hardcore willingness to fight what he feels is evil is something that I aspire to in my own daily life, but also in my poetry. I'm probably not going to be cutting anybody with a blade because I think they're evil.
AWK (Laughs)
TS But what I'd like to think is that writing is speaking truth in various ways to power.
AWK How do you balance sharing parts of your life with protecting your privacy?
TS I don't think about my privacy very much. What I'm trying to do, as a poet, is to bear witness to my life because I believe my life is like other lives. I don't think everybody is just like me. What I mean is that my problems, my anxieties, my passions, my loves, my disappointments link up pretty readily with those of other people. I'm working on a poem now where I make some mention of my mother and her mind being incrementally diminished because of Alzheimer's, I believe there are many people who will know what I'm talking about because my mom is not the only person who has Alzheimer's.
Or if I talk explicitly about sexual desire, I'm not the first man in the world to look at a woman and feel that burn in the gut. I don't mind people knowing that I like women or sex. Sex, itself, is form of transcendent thing that human beings can enjoy together. I think it should be celebrated more because we don't have any trouble celebrating violence. We steadily kill people in the streets over and over, but let somebody drop their shorts or panties, and everyone's like, "Oh, it's got to be Rated X." My own interests in the erotic, I hope to turn those into poems that make other people think, "There is something sacred and beautiful about the sexual." What we should be apologizing for is killing each other.
With my poems, whether they be explicitly erotic or explicitly political, I hope I am simply putting language to something that many people feel. To me, that's the gift that artists can give to the world—they can put into language, music, sculpture, dance, or whatever you're doing. They can change something that many people feel into a form that people recognize. That's what I hope.
So I don't mind if someone says, "Man, Seibles wrote that poem about Delores. What if she finds out?" I hope she does find out! I thought she was beautiful. I don't know what she looks like now—
AWK (Laughs)
TS I don't really care, but I thought she was beautiful. (Laughs). To me, that's just real. I'm not trying to front. If I write a poem, I want people to think, "I remember this girl I used to look like. I remember this boy"—wherever you're coming from. I hope you can say, "Yeah, I remember being in high school, being too shy to talk to someone I thought was beautiful." You want them to think about the time and experience it.
AWK Lastly, you're reaping the rewards of your sweat and patience. What's changed for you as a result of being a National Book Award finalist and having the spotlight on your work?
TS Things are still changing. I'm only now beginning to realize how big a deal it is. I always imagined it would be a big deal to get a major award or to be nominated for a major award. It never really happened to me before, anything quite like this. I won the National Endowment for the Arts grant, but when I won that grant in 1990, they were giving out 40 a year. I was one of 40 people who won the National Endowment for the Arts. That was a big deal, but it wasn't like you got the spotlight for being one out of five. That's a very big thing. It really puts you in a tight set of company.
I'm still the same poet; I didn't change. I just feel very fortunate that someone thought my work should be given this kind of attention. This best thing about it, of course, is that more people will read Fast Animal. I hope people will read some of the other books before Fast Animal. Just being nominated already impacted book sales in a really big way. It's always nice to have someone discovering that your efforts have amounted to something. It's just a good time for me. I'm hoping to continue being the kind of writer that warrants that [attention].
Alan King is an author, poet, and journalist that lives in the DC metropolitan area. He writes about art and domestic issues on his blog at alanwking.com. In addition to teaching at Duke Ellington, he's also the senior program director at the DC Creative Writing Workshop, a Cave Canem fellow, and VONA Alum. Alan is currently a Stonecoast MFA candidate, and has been nominated twice for a Best of the Net selection. He is also a Pushcart Prize nominee. Drift (Aquarius Press, 2012) is his first book.