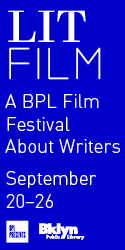 In the evenings
all burdens
weigh heavy
Inevitably
heat and light
graze side by side
on the lifeless day
like writings
on a slate
that rub off,
leave no trace
I count my breaths
not merely
to pass time
Fireflies
fall dead
by the lamp
What should I
dwell on?
Fireflies?
Or the stars
shining
with no meaning
like the light
that emits
from a corpse's eye
Truth
is not visible
in this darkness,
to discern untruths
is not an easy task,
but, my young sister
preparing for exams
I cannot ask
what motivates you,
why you peer in this darkness?
All are in a hurry
I am left
with only
reminiscences
Outside,
calm, silent trees
cast torn shadows.
When anguish
and chaos
rule the streets
with barking dogs
and locked doors
checked and re-checked
in readiness for night, I cannot think
of the Sun
rising tomorrow.
The night
is important to me,
like yesterday
another friend
may be lost
in this dark
The night
it is valuable
to me.
Translated from the Tamil by Indran Amirthanayagam, R. Charan, and P. Manikkalingam.
Sivaramani, a young woman poet from the Jaffna peninsula, committed suicide in 1991.
Originally published in
Featuring interviews with Reno, Derek Walcott, Neal Jimenez & Eric Stoltz, George Condo, Louis Kahn, Camille Billops, Darius James, Michael Jenkins, and Joe Mantello.