Art and Technology: I Was Raised on the Internet at the Museum of Contemporary Art Chicago by Lee Ann Norman
A hopeful yet tempered view of digital culture.


Discover MFA Programs in Art and Writing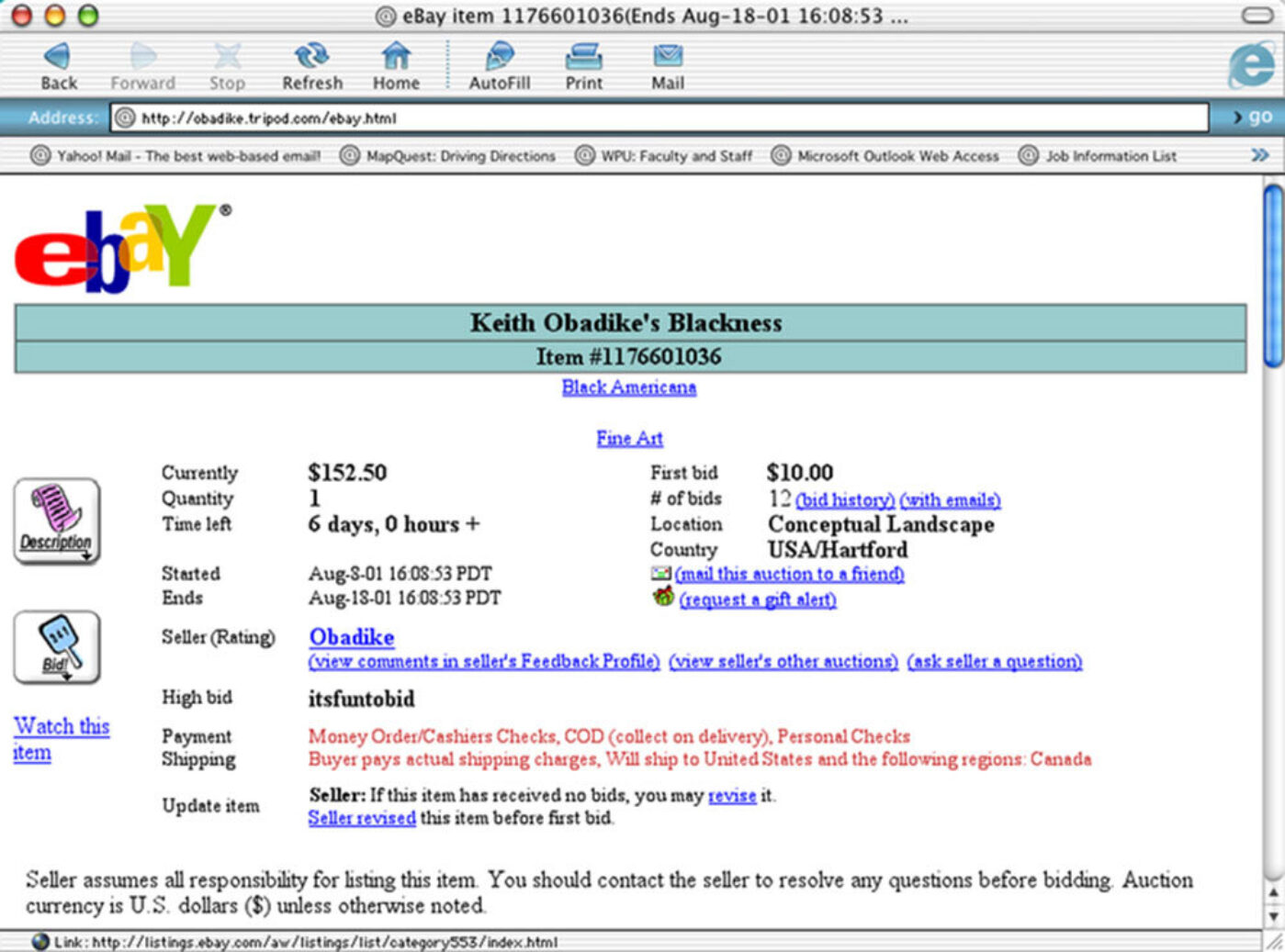 Technology is always of its time. It often responds to social trends and triggers innovation, efficiency, and evolution, while encouraging us to consider possibilities for brighter futures, even if the costs and benefits are not distributed equally. I Was Raised on the Internet at the Museum of Contemporary Art Chicago surveys the global shift from analogue to digital by examining those unequal impacts from 1998—a year when the internet was a niche technology, mostly accessed by people in the United States, Canada, and Scandinavian countries—to the present, when more than four billion people worldwide identify as active internet users. Organized around five themes—Look at Me; Touch Me; Play With Me; Control Me; and Sell Me Out—I Was Raised on the Internet offers a hopeful yet tempered view of digital culture.
The anonymity of digital space shifted notions of identity, allowing people to curate what they presented to others, or to create entirely new personas. Asking the question, "Who are you?" on the internet took on a slippery significance, as someone could easily become anyone. In Blackness for Sale (2001), the artist duo Mendi + Keith Obadike created an eBay auction to purchase Keith's blackness, a performative experiment testing the limits of commodity culture. The item's description, filled with stereotypical tropes about black bodies and culture, garnered wide-ranging responses from European net art curators, random eBay site visitors, and black entrepreneurs, resulting in a closing bid of about $152. After only four days, eBay—a place where one could bid on "coon" cookie jars and "Sambo" posters, vintage Nazi paraphernalia, or stolen antiquities—closed the Obadikes' auction, noting in a form letter to the artists that the item for sale was inappropriate for the platform.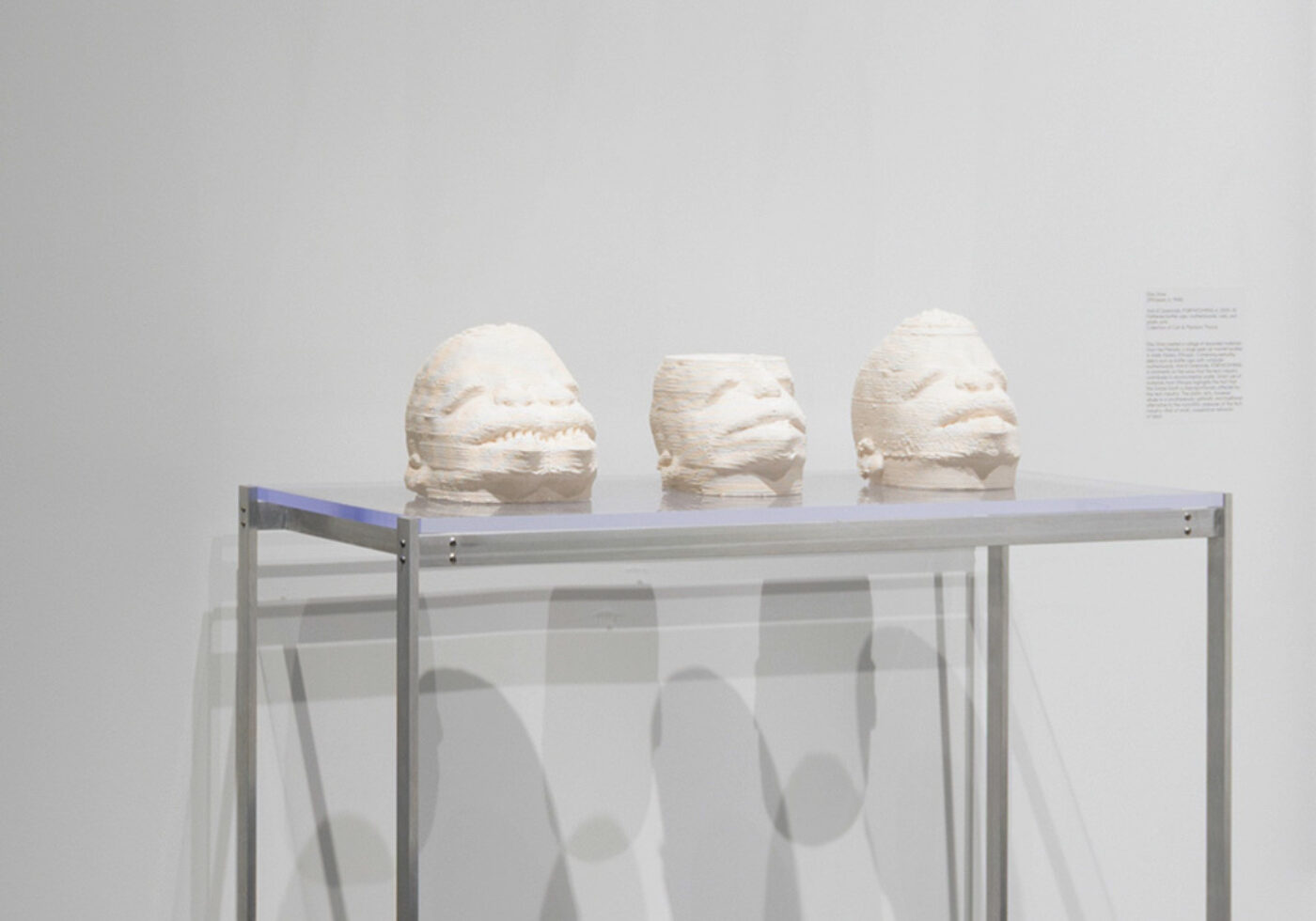 Matthew Angelo Harrison's sculptures prompt viewers to consider how the internet can flatten distinct cultures, giving people a false sense of understanding through ready access. Three sculptures on view—Mk-004-conjoined_s2, Mk-000-portend, Mk-001-archetype (all 2017)—were created with a homemade 3D printer and recall African masks, but are, in fact, composites; a mashup of tribal masks, African American tropes, and facial-modeling software makes them appear both familiar and new. For many in the Western world, Africa represents a monolithic place representing tradition, exoticism, wisdom, and primitivism. By combining signifiers of a Westernized version of Africa (the composite masks) with symbols of the American inner city (the bulletproof-glass plinths upon which the sculptures rest), Harrison asks viewers to reconsider the ways we construct cultural identities and acquire knowledge.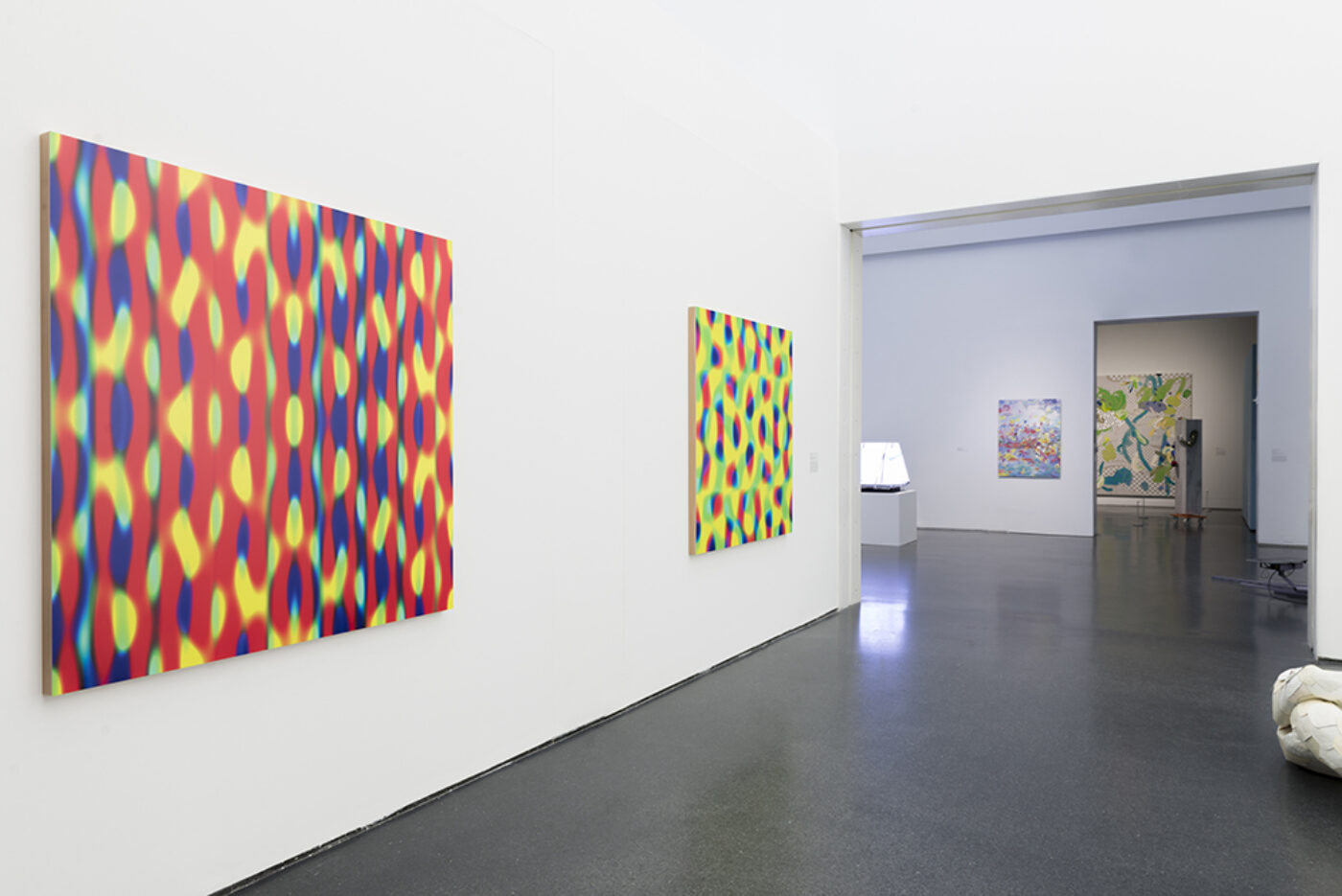 Building on the interplay between cultural universality and specificity, the exhibition pivots to explore the limits of tangibility. A number of the works in the Touch Me section focus on blending digital technologies with traditional processes and forms, such as Stan Douglas's DCT series (2016–ongoing) of paintings illustrating the moment in digital photography when images are represented as code, creating psychedelic abstractions. However, the most effective pieces are those that aim to manifest the fraught social issues technology often produces or exacerbates. Elias Sime's work FORTHCOMING 6 (2009–10) from his Ants & Ceramicists series critiques notions of access in the first and third worlds by creating works from electronic waste purchased from recycling markets in Addis Ababa, Ethiopia. African countries have long been used as dumping grounds for Western e-waste, yet Sime manages to create beautiful collages in dialogue with Western abstract painting from the discarded and often toxic junk.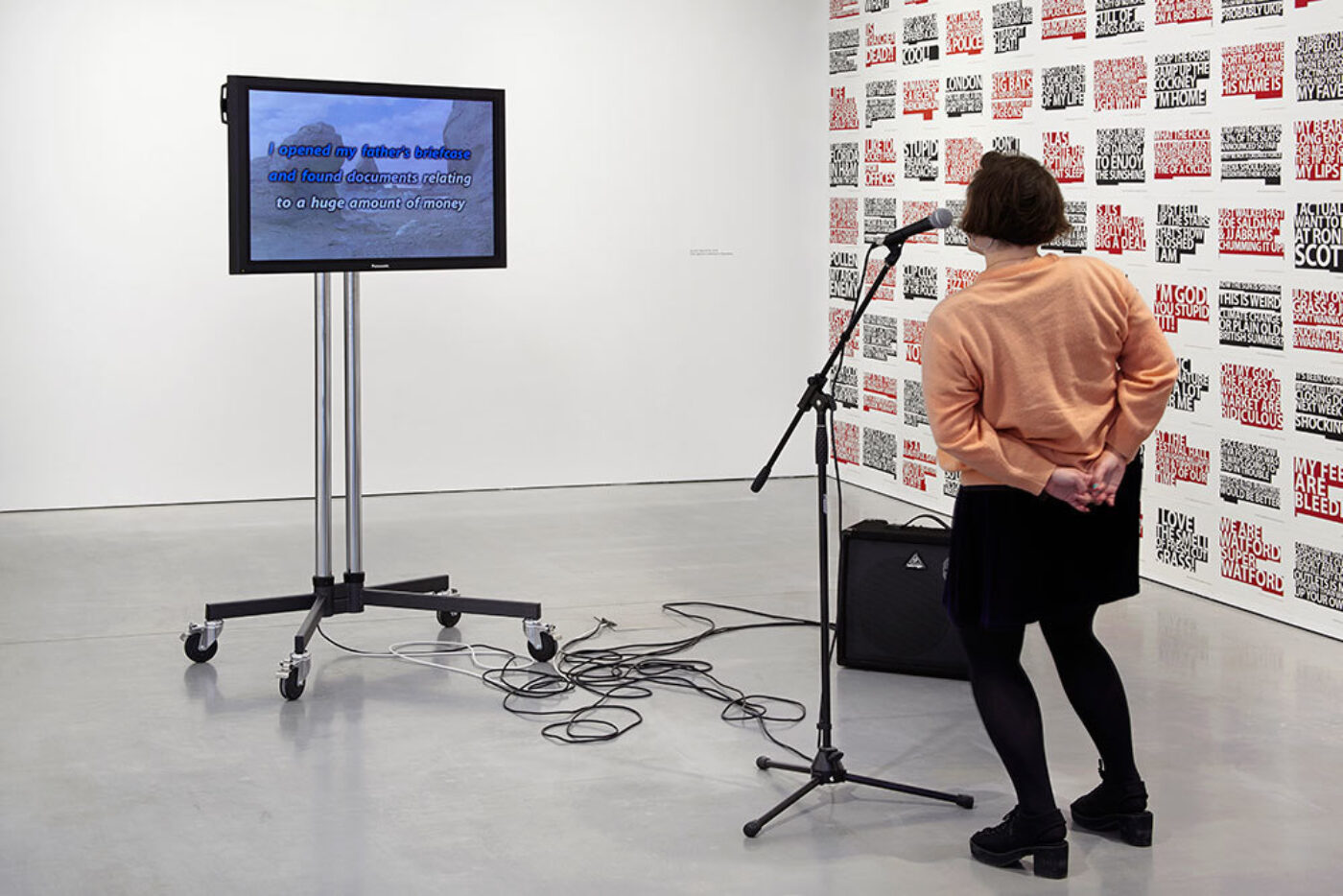 With greater access should come greater responsibility, but as anyone who has ever received scam emails knows, that is not always the case. Thomson & Craighead's More Songs of Innocence and of Experience (2012) is a series of one hundred YouTube videos in which the artists created karaoke tunes out of texts from spam and Nigerian scam emails. In one video, "I will require your full names and address and telephone so that you can commence" flashes across a hot-pink screen, the words shifting from yellow to blue in rhythm, turning a now-common annoyance into a romantic, lyrical ode.
The immersive nature of digital culture and information saturation—exemplified in I Was Raised On the Internet through the experience of viewing videos in cramped gallery spaces without listening stations, the cacophony of the content vying for personalized attention—eventually gives way to artists working confidently to claim their own piece of the digital sphere. The final sections of the exhibition seek to subvert consumerism with artists creating works for purchase that address social disparities and issues, a slate of online only pieces, and Christopher Kulendran Thomas's utopic New Eelam (2018). In the installation, Thomas creates a conceptual space for international apartments that "occupants" would inhabit based on shared interests. Its sleek contemporary look replete with minimalist architecture and GMO soybean plants from Monsanto in self-contained hydroponic containers embodies what it might be like to exist in a world that transcends nation-states and geographic boundaries.
Through nearly one hundred works across painting, sculpture, photography, film and related media, virtual reality experiences, and installation, I Was Raised on the Internet creates a narrative of technology as a democratizing force that, after succumbing to co-optation, is slowly being reclaimed by the general population. It proves that a seemingly innocuous tool can completely transform the ways in which we relate to each other and the world.
I Was Raised On the Internet is on view at the Museum of Contemporary Art Chicago until October 14.
Lee Ann Norman's research and writing focuses on relationships between culture and politics, taste making and perception, and differing notions of value. Her writing has appeared in Guernica, Artcritical.com, Hyperallergic, and the Chicago Reader, among others. She earned an MFA in Art Criticism and Writing from the School of Visual Arts in New York City.