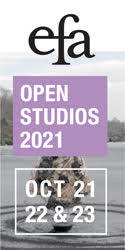 Last year, it became clear that the new crop of boy bands had quit harmonizing on stools in fedoras and line dancing in their videos, and had started picking up guitars. Blame it on American Idol backlash, but if you want to be taken seriously you have to write your own songs again, and play them too. In America, this tends to manifest itself in bands mired by bad SoCal influences: Blink 182, Hollister Clothes, highlighted hair. But it's hard to get thrilled with a return to realness when all we get is the quasi-Christian Rock of Fall Out Boy or Taking Back Sunday.
That's why I'll forgive the Austin, Texas, band I Love You But I've Chosen Darkness the painfully sensitive name: because they come off more like sluggish, aging goths than cheery careerists. The darkness—and trench-coats—they've chosen are the typically British answer to current indie pop. Their new CD Fear is on Our Side (Secretly Canadian) finds inspiration in the pensive, layered and jangly guitar sound of late-'80s Britain that's been recently reexamined by bands like Bloc Party, Franz Ferdinand, and Doves.
Part of the band's charm is their understatement. Christian Goyers's singing is hushed, wispy, and spare, always gearing up. In "The Ghost" he describes a fire-blackened building with such lethargy it's easy to see why it was gutted. You nearly get lost in the song's end, with Goyers repeating, "I think about how I miss you" over and over like dotted yellow lines on the freeway. The sensitivity is tempered, though—this isn't Coldplay. The production by Paul Barker (Ministry, Revolting Cocks) finds a driving, hard edged, and menacing groove.
"If It Was Me" has the catchiest chorus on the album, with the lumpy bass following behind like a Nirvana jam. And while I Love You But I've Chosen Darkness finds most success with guitar melodies that repeat themselves all night, you can't help but root for them when the smoldering heart of this song turns into an actual jam. This introspective, mopey band becomes straight-up rockers right before your very eyes. They take it back just when you want more. How smart! How British!
Fear Is On Our Side was released in July 2006.
Originally published in
Featuring interviews with Bernard Piffaretti, Liz Larner, Tony Oursler, Kimiko Hahn, Mei-Mei Berssenbrugge, Park Chanwook, Anthony Coleman, Jesper Just, A.R. Gurney, William Forsythe.