I Love Taylor Mead and Gay Power: Taylor Mead Columns 1969–1970, Both Edited and Published by John Edward Heys by Bob Holman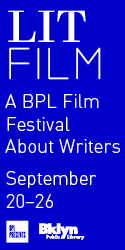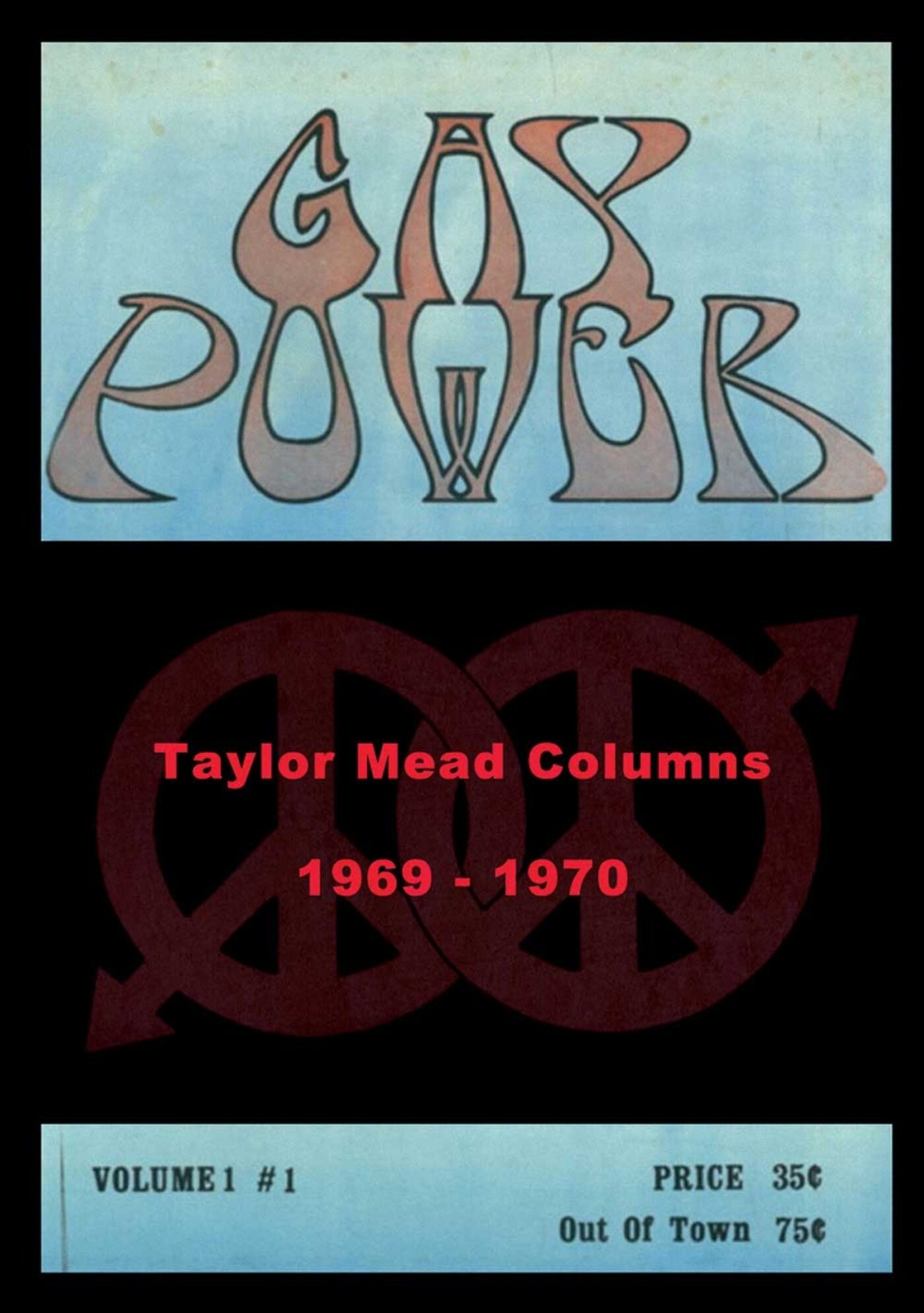 Available on-demand, johnedwardheys.net
It's been two years since Taylor Mead left us to take his role as the Jester Fool Poet of the Great Bohemia in the Sky, but he is still a very living presence on the Lower East Side. He's especially missed at the Bowery Poetry Club, where "The Taylor Mead Show," his weekly solo show with random cassette orchestra, set the standard for avant-garde performance during its nine-year run. It would be great if Taylor's 600-page autobiography, Son of Andy Warhol, were to ever see the light of print, but these two slender, slapdash volumes will do to remind us of Taylor's unstoppable verve and genius.
The Columns book, culled from Gay Power, the underground newspaper that Heys edited for fifteen issues, is simply reproduced pages of newsprint—both photos and text. As Taylor writes in a piece called "Mae East": "While bending over the kitchen table, doing some dishes, a thought came to me—why not do a great big column? Caesar did a column, Tiberius did a column, Walter Winchell did a column, Rock Hudson did a column, Tab Hunter had a column—why shouldn't the Wicked Witch of the East have a column? Enough with Japanese dildos! I said. I want a column!" The essay closes with lines that would become a signature Taylor Mead poem: "If this is the dawn of civilization / then why didn't somebody set the alarm?" The pieces in the oversized, slim volume were written around the time of Taylor's big book, Taylor Mead, on Amphetamine and in Europe, during the heyday of Max's Kansas City, where he was a regular, and they are a perfect time capsule of the wild energy of those days. What's clear is that Taylor was so out that activism isn't even part of the story—he was gay sans apology, just as abnormal as everybody else.
The second book, I Love Taylor Mead, has color snapshots and verso text that Heys jotted down from phone calls with Mead over a twelve-year period, seemingly unedited. Gems ("My motto: Be unprepared") are side by side with news, gossip, and, occasionally, Heys's own commentary: "I had a stroke. / I fell on the street in front of Cipriani's 4 Star Restaurant / $30,000.00 I owe them… over 10 years a quarter of a million / Taylor mentions Harry's Bar, The original in Venice. Cipriani." There are also four marvelous black-and-white stills of Taylor the actor—he was The First Underground Movie Star as well as the Poet Laureate of Warhol's Factory—from Gary Goldberg films, each with Bill Rice, the fabled actor/painter/character who also appears with Taylor in the last episode of Jim Jarmusch's Coffee and Cigarettes.
If you already have On Amphetamine and in Europe, Son of Andy Warhol in the mini-version from Hanuman Books, and I'm Just A Simple Country Girl from Bowery Books, you'll want to add these two to your collection. Otherwise wait for the full autobiography. And meanwhile wait for another episode of "The Taylor Mead Show," in which the star plays himself in a Spontaneous Eternity.
Bob Holman is a poet, founder of the Bowery Poetry Club, and host of the PBS documentary on endangered languages, Language Matters, by David Grubin.
Originally published in
Featuring a cover with hand-drawn verse by Eileen Myles. Interviews with Carolee Schneemann, Nicole Eisenman, David Humphrey, Maggie Nelson, Justin Vivian Bond, Robert Grenier, Leigh Ledare, Chris Kraus, Moriah Evans, and more.