I Dream I am the Only Passenger on Flight 423 to Srinagar by Agha Shahid Ali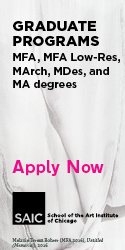 I dream
I am the only
passenger
on flight 423
to Srinagar,
and when we—as if from ashes—ascend
into the cold where the heart must defend
its wings of terror and even pity
and below us the haze of New Delhi
grays, In your eyes I look for my wounds' deep sea.
But five hundred years waved with history?
It is to song that one must turn for flight.
But with what measure will I shed sunlight
on pain? In your eyes—Was her sari turquoise?—
I look for the deep sea … That is her voice—
Begum Akhtar's. "You were the last, we know,
to see her in Delhi, Desperado
in search of catastrophe." Heartbreak of perfume
is mine again. The pilot turns up the volume:
Attar—of jasmine? What was it she wore
that late morning in October '74
when we were driven (it was the sunniest
day) from Connaught Place to Palam Airport? She pressed
a note—Rs. 100—into my palm:
"Take it or, on my life, I will perish."
They announced DEPARTURE. I touched her arm.
Her sari was turquoise! She turned to vanish,
but then turned to wave. (My silk is stained,
How will I face my Lord? she'd set in Pain—
her chosen raga that July in Srinagar.)
A week later: GHAZAL QUEEN BEGUM AKHTAR
IS DEAD. She had claimed her right-to-die:
She had sung "Everyone Will Be Here But I"
those days in every city and trebled that nocturne
desperately—with love—to aubade.
Drunk one night, she had wept, "Shahid, I yearn
to die." What was her encore there in Ahmedabad—
the last song of her last concert? In the middle
of the night they took her to Intensive Care.
Alone, in words whirled in the hospital,
her heart had set—forever solitaire.
The hostess pours tea, hands me the Statesman:
31 October 1974?
BEGUM AKHTAR IS DEAD: under the headline:
her picture: she smiles: she lights a Capstan.
Sharp in flame, her face dissolves in smoke.
      IT'S WAR:
It's 1994: ARMY LAYS SIEGE TO SHRINE,
and on the intercom her ghazal fades …
The pilot's voice brings the news alive. Below us,
the mountains quicken cremation's shades,
and up here the sky rainbows itself. Was it thus
that Lal Ded—robed in the brilliant green
of Paradise—rose from her ashes, fabulous
with My body blazed? Could she have then foreseen
the tongue survive its borrowed alphabets?
She blessed her true heir: Sheikh Noor-ud-Din.
He still speaks through five centuries of poets.
I hear his voice: "Fire moves on its quick knees—
through Chrar-e-Sharif—toward my shrine. Know it's
time to return there—before ash filigrees
roses carved in the wood of weeping trees."
I ask, "Will the dry branches, Prophesier,
blaze again with blossom? On its pyre
the phoenix is dear to destiny." We begin
our descent. "All threads must be untied
before springtime. Ask all—Muslim and Brahmin—
if their wish came true?" He appears beside
me, cloaked in black: "Alas! Death has bent my back.
It is too late for threads at Chrar-e-Sharif."
The landing gear roars, we touch the ashen tarmac.
He holds my hand speechless to tell me if
those smashed golds flying past those petrified
reds are autumn's last crimsoned spillage
rushing with wings down the mountainside
or flames clinging to a torched village.
(for Krishna Misri)
Agha Shahid Ali is director of the MFA program in Creative Writing at the University of Massachusetts-Amherst. He is a recipient of Guggenheim and Ingram-Merrill fellowships and the author of several collections of poetry, including The Half-Inch Himalayas and A Nostalgist's Map of America. His poems have appeared in Paris Review, Poetry, Kenyon Review, the Nation, Grand Street and elsewhere. His new book of poetry, The Country Without a Post Office, is out from W. W. Norton & Company.
Originally published in
Featuring interviews with Barry Le Va, Jane Dickson, John Lee Anderson, Lydia Davis, Judy Davis, Peter Greenaway, Roger Guenveur Smith, David Del Tredici, Alfred Uhry, and David Armstrong.