I Do Not Know What It Is I Am Like: The Art of Bill Viola Reviewed by Julia Clift
Exploring liminal spaces.

Discover MFA Programs in Art and Writing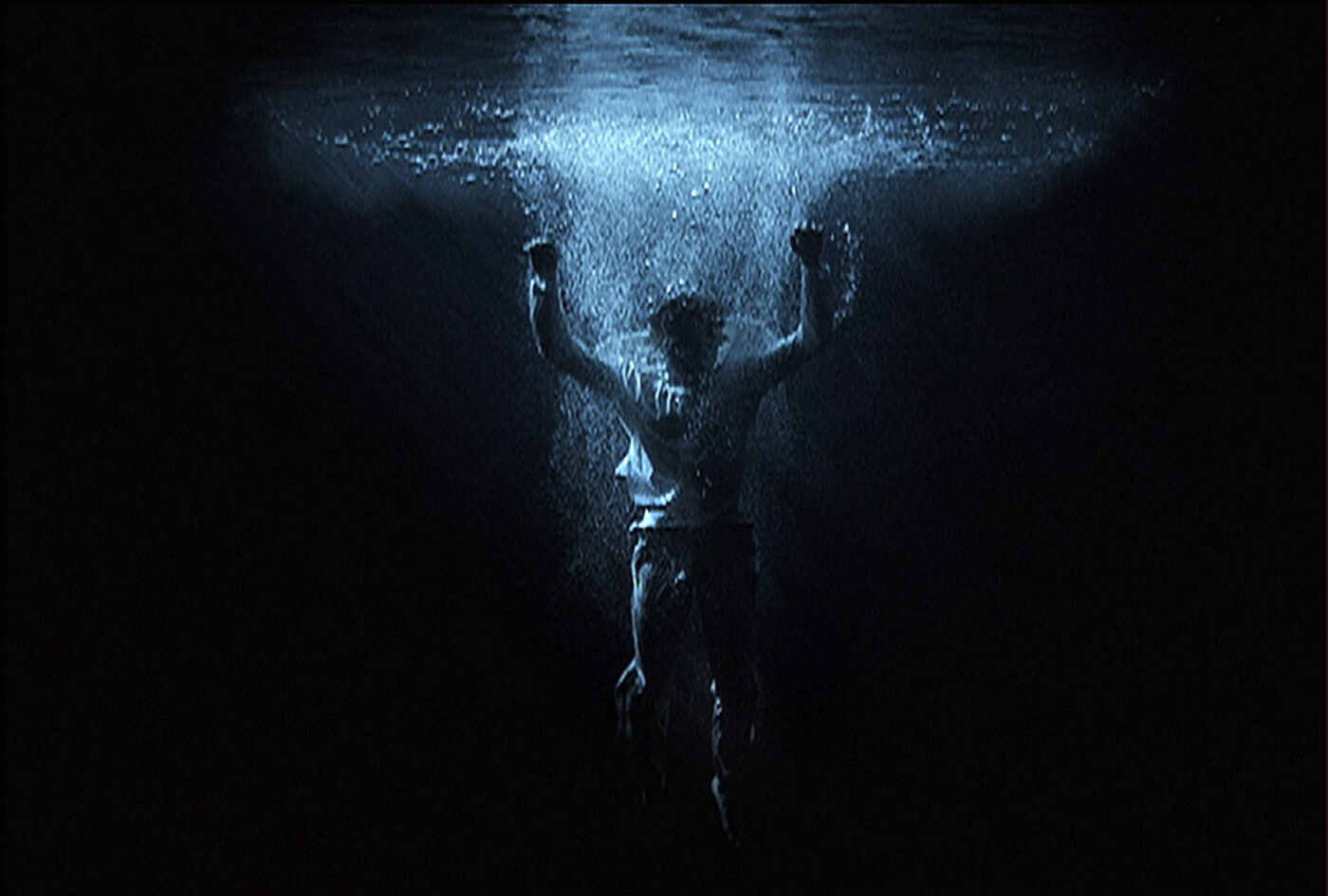 The Barnes Foundation's current exhibition, I Do Not Know What It Is I Am Like: The Art of Bill Viola, surveys four decades of the artist's illustrious career. The bulk of the show is organized across four adjacent rooms. The first gallery eases viewers in with short, looped videos displayed on small and medium-sized monitors. The remaining galleries are each devoted to a single work: Ascension (2000), a large-scale projected video; Pneuma (1994/2009), a larger-scale three-channel video; and He Weeps for You (1976), an installation from Viola's early career. The title piece, a feature-length video from 1986, is screened at select dates and times in the museum's auditorium.
Ascension typifies Viola's work aesthetically, technically, and thematically. The video depicts a fully clothed man plunging under water. Maintaining a relaxed, upright posture, the man bobs and eventually sinks. Slow-motion movement along with a spare, centralized composition purged of any extraneous visual information contribute to a tone of dramatic profundity. As in much of Viola's work, immersive water suggests an alternative, supernatural dimension. His decisions seem directed toward the viewer's sensation of witnessing, and vicariously experiencing, some enigmatic spiritual event.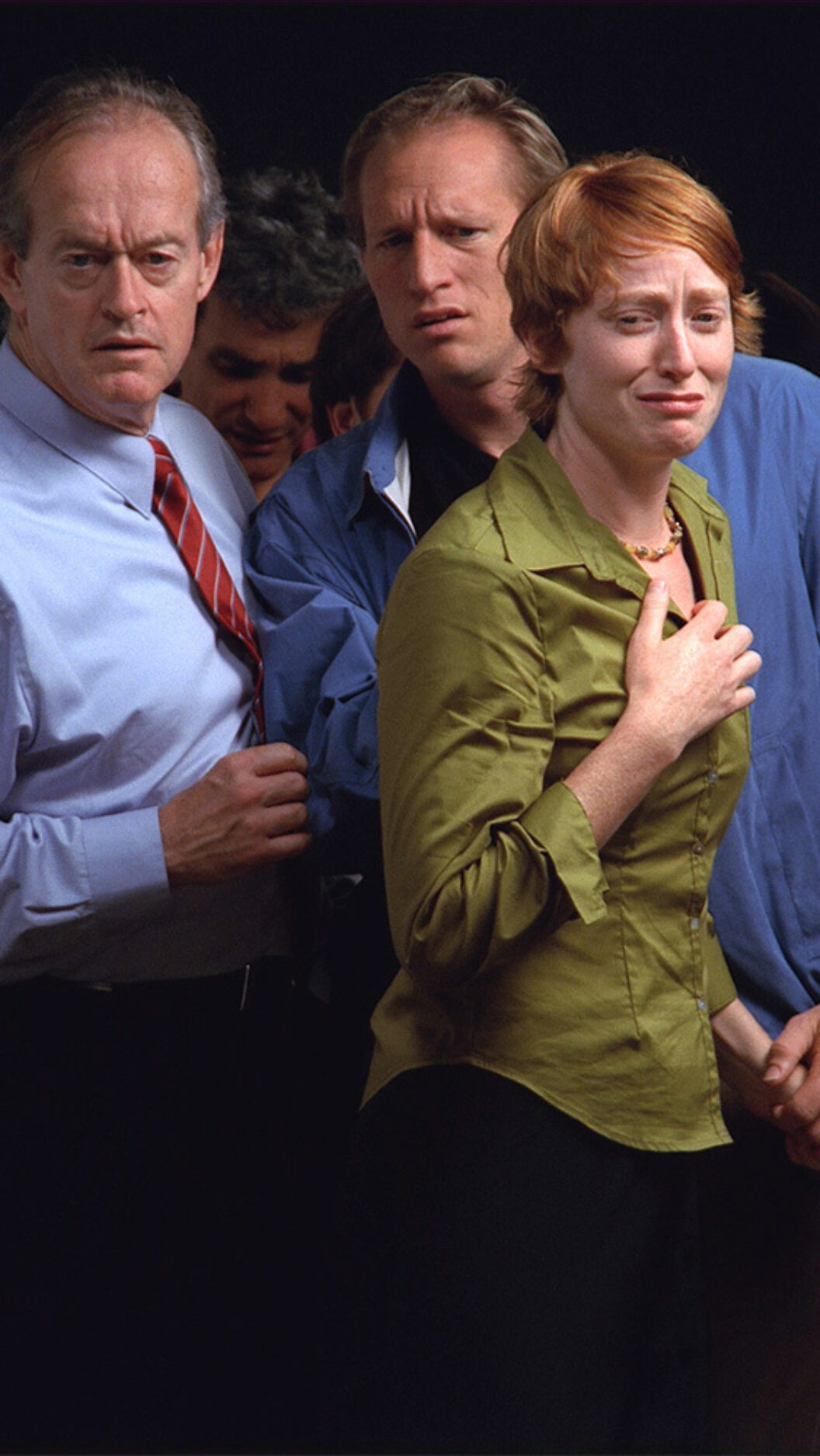 In coordination with the Barnes, the Fabric Workshop and Museum and the Pennsylvania Academy of the Fine Arts (PAFA), both in Philadelphia, are exhibiting works by Viola from their respective permanent collections. At PAFA, Ocean Without a Shore (2007) is particularly striking. It's installed in a special gallery that has been molded to replicate the architecture of the fifteenth-century chapel where the piece was originally installed for the 2007 Venice Biennale. Three screens set symmetrically into niches depict different performers approaching the camera, lingering for some minutes, and then retreating. Traveling in either direction, they pass through a curtain of rushing water. When in front of the water, the performers are clearly defined in full color; whereas beyond it, they are submerged in a swirling, black-and-white haze. Contextualized by physical architecture that is designed to promote spiritual reflection, Ocean Without a Shore evokes the essentially mysterious and cyclical nature of birth and death, the transitions into and out of this world.
Ocean Without a Shore resonates with a shorter video at the Barnes titled Observance (2002). Here, a densely packed queue moves toward the camera to view an undefined, off-screen object. Upon reaching the front of the line, each character reacts mournfully, then turns to file back out. The scene resembles a funeral viewing and suggests a primal suffering induced by loss. In both works, a common, powerful circumstance unites different on-screen characters with each other and with the diverse audience members that (ideally) identify with them. Viola's ultimate goal in invoking themes of death, birth, and spirituality is to heighten viewers' awareness of an essential, shared humanity. This message feels timely, as the United States debates whether to prioritize migrants' basic human rights at the Mexican border.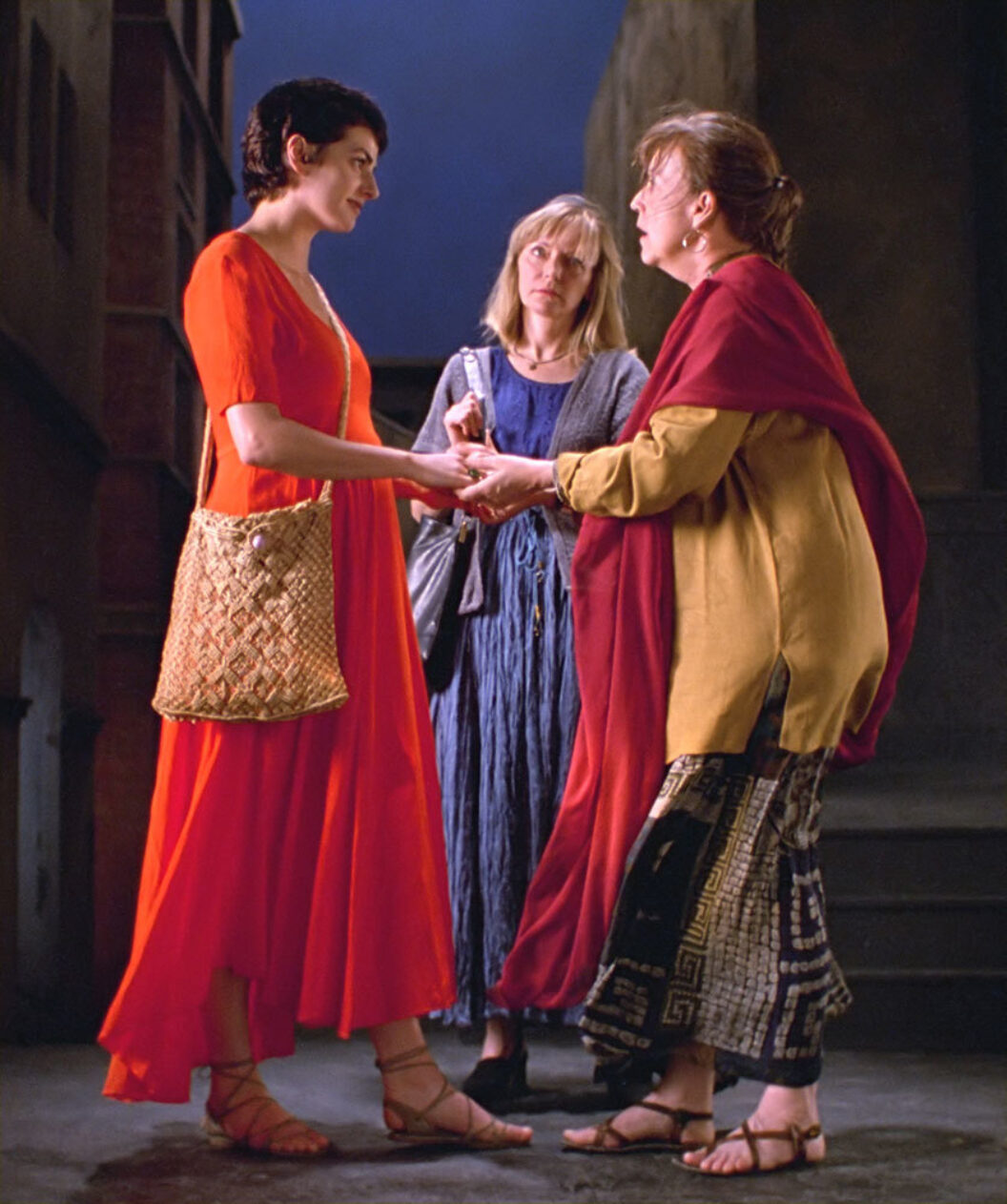 At the same time, any narrative of "universal humanity," especially when voiced by a person of privilege, proves risky. An unfortunate moment in the exhibition is Viola's use of footage from Fiji in the video I Do Not Know What It Is I Am Like, depicting what appear to be traditional tribal rituals like flesh piercing and walking across hot coals. I imagine that Viola's intention was to connect himself with the animals and humans portrayed throughout the video, but placing the Fijian footage against scenes of himself reading and writing diligently at his desk could easily be interpreted as reinforcing the idea of the white man as more evolved and civilized. Mostly, the footage comes off as exoticizing spectacle for a Western audience.
Beyond the title piece, Viola's vision of universal humanity does not feel naively reductive or oblivious to social politics. Although his worldview in recent works clearly focuses on the uniting conditions of humanity, he is not equating all of human experience. In both Ocean Without a Shore and Observance, diverse performers' distinct, nuanced reactions produce a crucial sense of difference. The Greeting (1995) acknowledges social politics outright. Inspired by Jacopo da Pontormo's Visitation (1528–29), the video depicts three women meeting in slow motion, revealing every shift in body position and facial expression that, in real time, would be impossible to isolate. Without hearing the characters' words, I learned of the women's personalities and power dynamics through their pantomime. The video took on a liberatory significance for me as a woman viewer. Conditioned since childhood to treat interactions with other women as choreographies of coded language and gestures, I saw The Greeting as shining light on a silent, beleaguering system.
I Do Not Know What It Is I Am Like: The Art of Bill Viola is on view at The Barnes Foundation in Philadelphia until September 15.
Julia Clift is an artist, teacher, and writer based in Philadelphia.