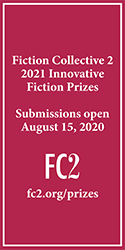 I sit down this morning to write about this image. This image—which might be a poem—that I made as the result of an experiment. I took walks through a city looking for street names with sufficient letters to create a mesostic for Janet Fanjón, a young photographer in Ciudad Victoria, Tamaulipas, in the northern part of Mexico on the border with Texas. She was disappeared by Mexican federal defense forces in 2011 along with her entire family.
I think about Janet a lot.
But once I sit down, I don't end up writing about her or my strange little visual poem. I am distracted. Instead, I end up listening to Jorge Luis Borges at Harvard in the 1960s talking about "the riddle of poetry." He is saying, "There is too much beauty in the world." I reread Ordinary Affects by Kathleen Stewart. She writes, "It's not about one person's feelings becoming another's but about bodies literally affecting one another and generating intensities." I go back and forth for tea to try to heat up my cold body in this cold room. I look for online courses in foreign languages.
The initial impulse for writing is fast vanishing. As it often does.
*
Janet Fanjón had a blogspot, Porque lo que no se escribe se olvida [Because what is not written is forgotten], that she updated from September 2004 until the month of her disappearence in July 2011. Some of the older photos are starting to disappear from the site, but the newer ones remain and the writing is still there. The site is estremecedor—heart-rending, shiver-producing.
Like everyone, Janet began her blog in the middle of the aughts, wondering what this thing was, hoping for comments, narrating anecdotes, and reposting writing that she liked. She istraveling to Mexico City, hanging out with transwomen, and reveling in gay bars. Writingabout gothic aesthetics and Lilith. Telling the story of making it onto the set of a film as a production assistant. She falls in love and gets really cheesy about it all. She breaks up. She falls in love again. She photoshops images of herself as a zombie: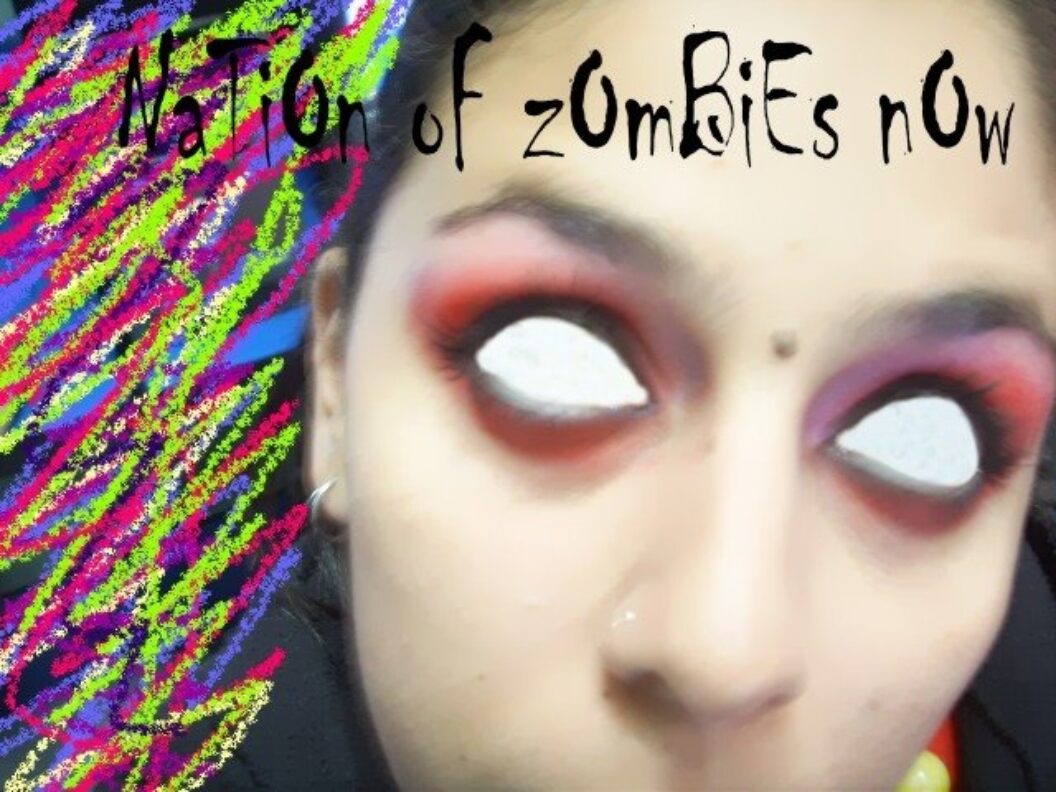 The title of this essay could be "Nation of Zombies Now." So much of the writing seems prescient, like she knew. She's a girl in a small city in Northern Mexico, and she finds ways to get by, despite the odds. By 2007, she applies to universities in Mexico City, but doesn't get in. She keeps working, joins a collective of puras chavas [all girls] called Ruido Vaginal [Vaginal Noise]. She exhibits some of her photos in a government-sponsored event, then decides she'll never show with the state again. Her hard drive breaks, and she loses all her work. She takes more photos of herself, her friends, her family. She starts to publish photos in magazines, likeReplicante in Mexico City. She gets pregnant and is happy that the ultrasound shows she's going to have twins. A photo reminds her she has a "happy and complicated life." In November 2008, the kids are born. She shows work in Harlingen, across the border in Texas. She baptizes her kids. She goes to Taladro Fest, a music festival. She exhibits work with Ruido Vaginal in Mexico City and in Rosarito, Baja California with a bunch of friends of mine.
*
In May 2011, things get a bit odd. Maybe a breakup. Maybe something bad is happening.
She writes: Sí. Fueron esas 72 horas. / Olía a muerte y sufrimiento.[Yes. It was those 72 hours. / It reeked of death and suffering.]
She writes: Les hommes ne se rappellent plus mon nom.
She loves someone who is gone. She is missing someone. She says: Continúa la ausencia. [The absence continues.]
Her last post: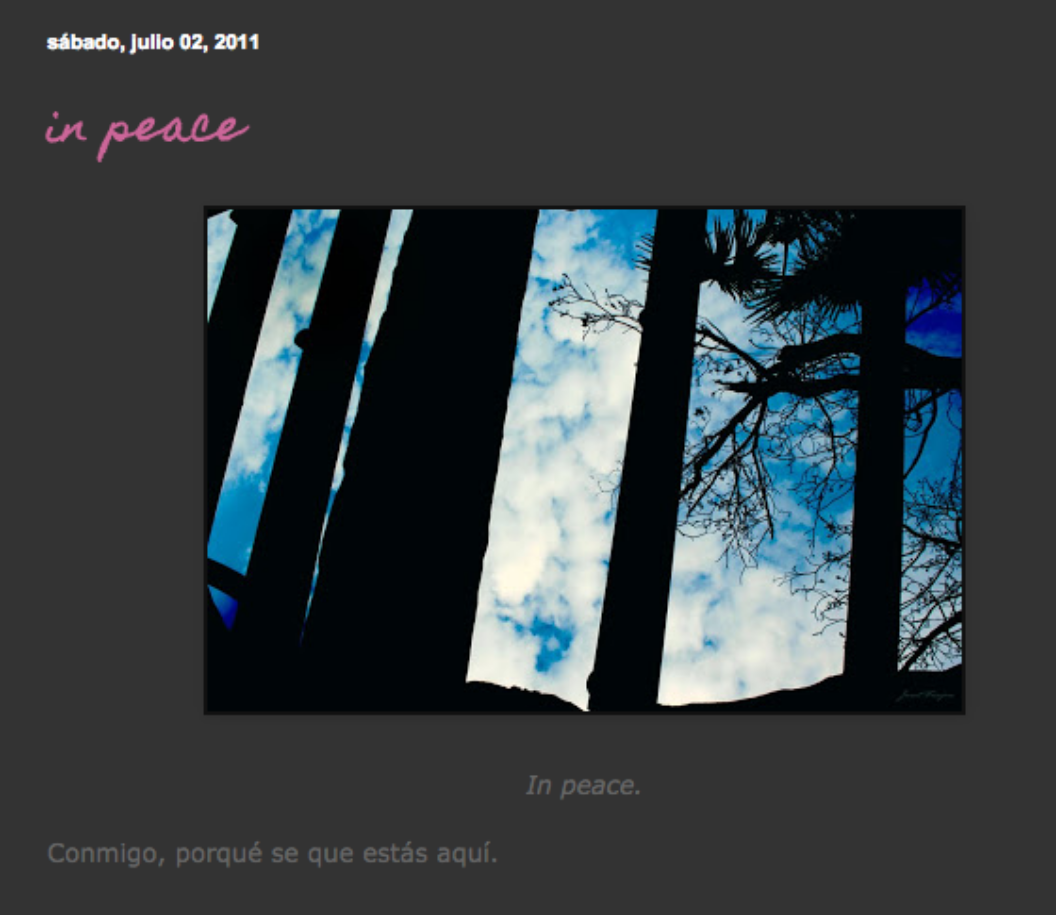 [With you, because I know you are here.]
*
I am still sitting at my desk, trying to think about what this mesostic I made might mean. I pull out a series of books from my shelves and from the table of library books next to me. Anybody who ever had a blog in the aughts has to know that writing alone—without reading—never works.
I reread the Wikipedia entry on mesostics. John Cage once said, "It is as though I am in a forest hunting for ideas."
I read a long essay about mesostics, and I am still not quite clear about how they make meaning. Surely, they excel at resisting meaning-making in traditional ways, but is that enough? Can mesostics carry meaning?
The essay says, "where the mesostic mode, with its dependence on a fixed word pool, can work so effectively—is to recharge individual words by consistently shifting their context and hence their use."
I am going to listen to the next Borges lecture, this one on metaphor.
I reread essays from Los muertos indóciles [The Unruly Dead] by Cristina Rivera Garza. She quotes a poem by Roque Dalton, "Los muertos están cada día más indóciles" [Every day the dead are becoming more and more unruly].
I reread Janice Lee's writings about the poetics of space on Entropy. She says, "Just because you can't see it, doesn't mean it doesn't exist."
Myriad streams of others' thinking are fastening together in my brain, in my body.
Janet remains, unruly. I can't see Janet, I never have, but she certainly exists.
*
Maybe what I am trying to say is that what makes sentences—or street names—meaningful is the way they can be strung together. What makes a walk in the city unique is the way they string a number of different street names together.
You can't see people who are disappeared. You can look, but there is no guarantee you'll find anything. And yet, they are all around us. Simultaneously absent and incredibly present—on their blogs, in the minds of those looking. Or the language of their names is all around us. Can reading street names bring back a disappeared name? The disappeared reappearing constantly.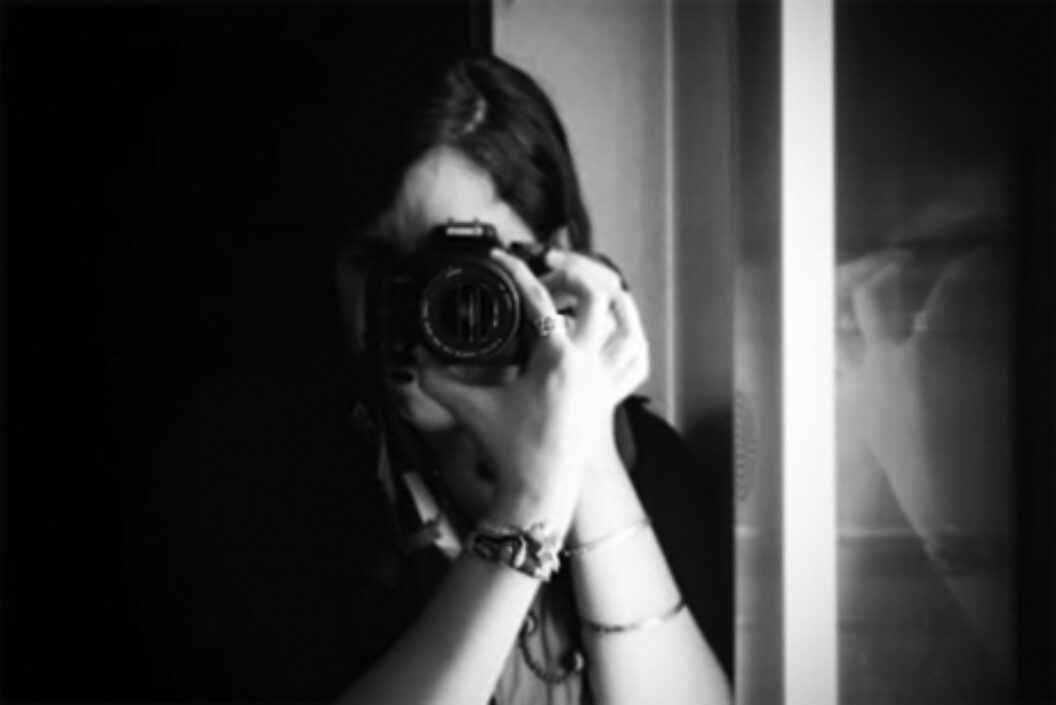 There is information about Janet Fanjón's disappearance on several sites on the Internet—all in Spanish. One of the sites is Nuestra aparente rendición [Our apparent surrender]. This site—an on-going project of writers and artists—is an effort to "build peace and dialogue" in Mexico. There are many linked projects there. The one that mentions Janet is Tú y yo coinicidimos en una noche terrible [You and I happened to meet on a terrible night].
This project is a catalogue and memorial to the journalists or "information workers" killed or disappeared in Mexico during the two presidential administrations of the PAN from 2000 through 2012—those twelve years that were a brief gasp of (toxic) air between PRI administrations. Those twelve years of alternancia democrática [democratic transfer of power] that ended up being more proof of the many failures of neoliberal democracy than proof to the contrary.
In their intro to their compendium of writings, the editors say what they have assembled is:
Un altar a nuestra perplejidad. A nuestro dolor. A nuestra capacidad de reacción. A nuestra esperanza. A los familiares de las víctimas, que en muchos casos siguen reclamando justicia, siguen teniendo miedo de hablar, se han ido, se han rendido o no saben por dónde.

[An altar to our bewilderment. To our pain. To our ability to respond. To our hope. To the family members of the victims, who in many cases are still demanding justice, are still afraid to speak out, have departed, have given up or don't know where to turn.]
Borges says he is "a timid thinker, not a daring thinker."
Here is my translation of one version of what is said to have happened to Janet and her entire family:
On the morning of July 22, 2011, members of the Ministry of National Defense entered the family home (at Palma and Central streets in the Los Ébanos neighborhood of Ciudad Victoria) taking Stephany Fanjón Mishle and her boyfriend Heriberto Miranda, as well as the minors Cindy and Ernesto to unknown whereabouts.

On July 22 and 23, Fanjón's parents and the oldest daughter, Janet Fanjón, a twenty-eight-year-old photographer who worked for the state government, spent the day looking for information about which agency might have detained their family members. Nevertheless, on the night of July 23rd, in a new military incursion (witnessed by neighbors), Janet and her parents were detained and, according to witnesses, had clearly visible injuries on their faces and bodies.
Since July 23, when Janet and her entire family were disappeared, no information has emerged. As far as I know, nothing has happened. Only a few articles on the Internet stand as some kind of record of the loss.
*
Ciudad Victoria is startlingly close to Texas, where I live. A few hours from the border. When I was in Ciudad Victoria a few years ago and asked friends about Janet, I was met with responses loaded with an overwhelming sense of sadness about what had happened and about the lack of subsequent actions. Also a certain reticence to talk about it at all. Fear to say the wrong thing aloud. A helplessness. Our apparent surrender. Our apparent giving up.
*
I haven't mentioned that the walks I took were in Santiago de Chile. I wanted to do one every day, but I couldn't. I ended up doing three "successfully." It was hot in December on the other side of the planet. The sun was bright and people stared whenever I snapped a picture of the street names. Once, some kids laughed at me openly. I guess I looked like a seriously stupid tourist. I went to the Museo de la Memoria and cried.
*
I reread Daniel Borzuztky's essay, "Delusions of Progress." He says, "Fuck, this is a mess. It's not angry enough. It's not coherent enough. It's not focused enough. It's part-manifesto, part-literature review, and many parts unredeemable mess."
*
Years ago, I exhibited some of my artwork in a small gallery show in a small town in East Texas. The work was a series of visual poems and marks of writing. After installing the work, the gallery director asked if I wanted to include some kind of note, some explanation of what the works were. He motioned to some dramatic hanging-chandelier-type art and said something along the lines of: You can look at that art, and even if you dont understand it, it looks beautiful; you can enjoy it. But with your work, it's not like that.
How much do we have to explain about our experiments, Janet?
Will the world notice if we don't explain at all?
Do we care if the world notices?
Just because you can't see it doesn't mean it doesn't exist.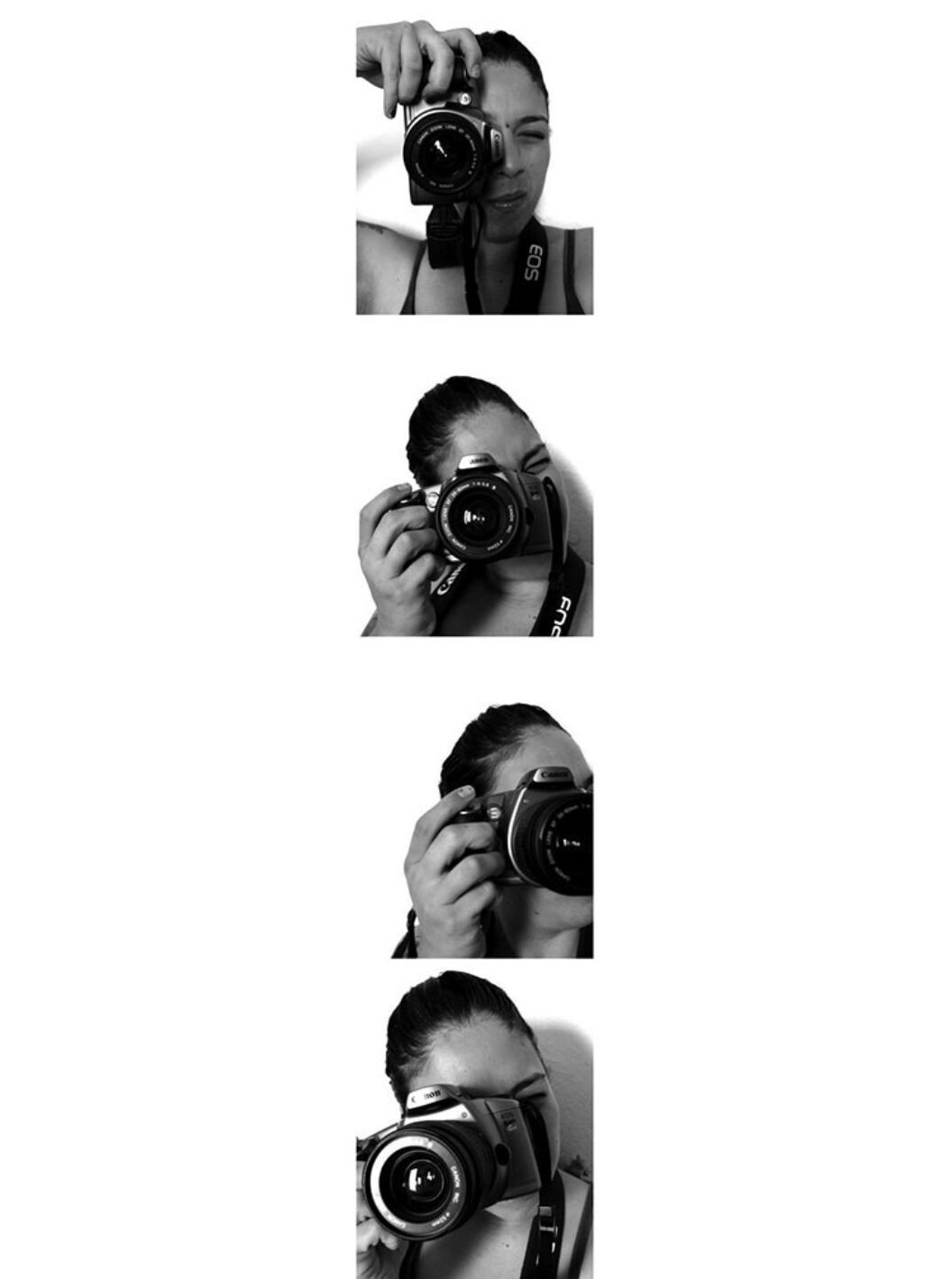 The mesostic is for Janet and her family. People I've never met. It's an offering. A trajectory of walking and looking for her. A way of dialoguing with her absence, which is also presence in my head. A kind of saudade.
This essay is another kind of dialogue. One born out of the experiment. I wonder what it means to focus on one person or one poem or one artwork, an idea that is always slipping away, disappearing. Why focus on one disappeared person in a world full of people killed and disappeared? One young, very sensitive girl lost in a "nation of zombies now"?
*
I take out Shaking the Pumpkin: Traditional Poetry of the Indian North Americas. I find a poem. The shame and the refusal in the poem are like two poles I've been writing between. Or two holes. The poem by Torlino, a Navajo poet (translated by Washington Matthews), says:
I am ashamed before the earth:
I am ashamed before the heavens:
I am ashamed before the dawn:
I am ashamed before the evening twilight:
I am ashamed before the blue sky:
I am ashamed before the darkness:
I am ashamed before the sun: 
I am ashamed before that standing within me which speaks with me.
What is standing inside me that is speaking with me?
Why the shame before the expanse of nature?
I am ashamed. I am in a city, a region. A city, a region speaks constantly. A city, a region is constantly screaming. A city, a region is a conflagration of an infinity of posts and comments and interactions. There is something standing inside of me speaking with me.
Some of these things are always looking at me.
Their looking at me is moving me to write.
I hold my word tight to my breast.
And yet, enunciating.
Janice Lee says: "How the deformed version of a home becomes the dream becomes your hands becomes the breath breathed out by you when uttering words becomes hands searching for another body during the night becomes standing on the sidewalk in the mist of rain becomes I am not dead, yet."
You are "standing" on the sidewalk on a sunny day, searching for a street name, searching for another body:
When you look up, you are in the streets of Santiago searching for Janet Fanjón.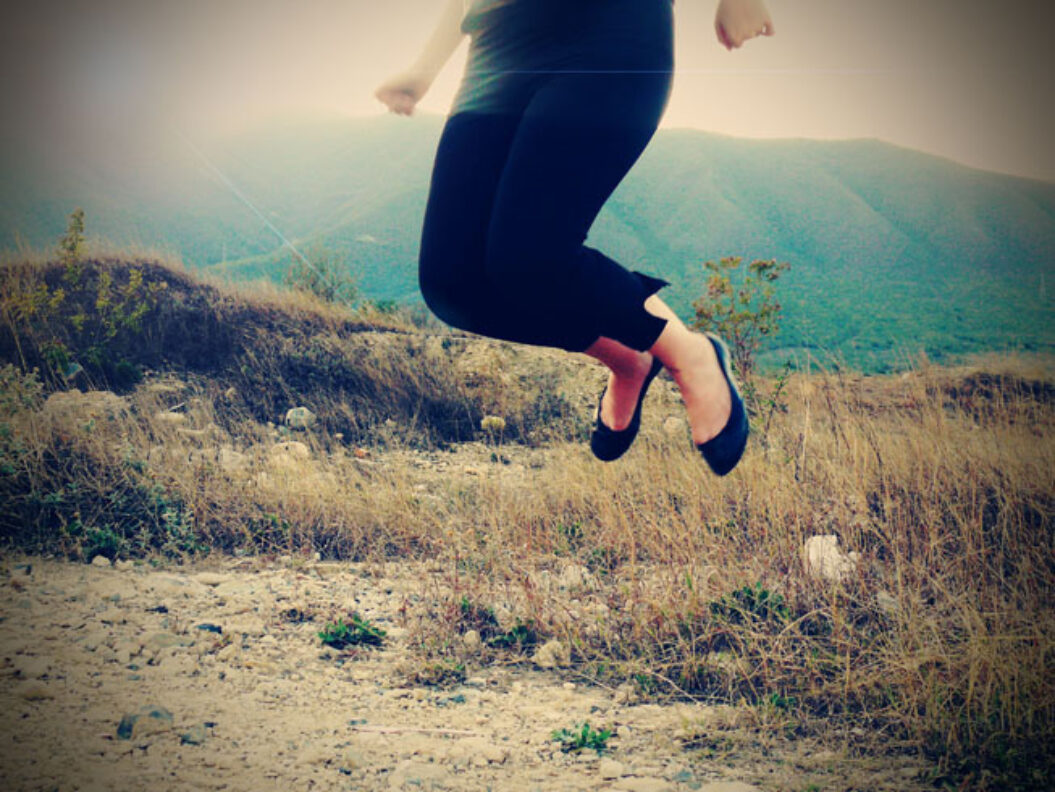 John Pluecker is a writer, translator, and co-founder of the language justice and literary experimentation collaborative Antena. He has translated numerous books from the Spanish, including Antígona González (Les Figues Press, forthcoming) and Tijuana Dreaming: Life and Art at the Global Border (Duke University Press, 2012). His first full-length book of poetry and image, Ford Over, is forthcoming in 2016 from Noemi Press.