Discover MFA Programs in Art and Writing
We are outdoors, in Plano, Illinois, and a man with a squeegee is washing a window. He never stops: he places his bucket down and starts again. We are uncomfortably in the present tense, 100 percent live in a post-Happening virtual universe. All we know is that this window washer likes what he's doing. He likes this building and he's waiting for a kiss or what counts as a kiss when you put rubber to glass. Ergo the title, Le Baiser/The Kiss, Iñigo Manglano-Ovalle's 12-minute video installation currently on view at the Whitney Biennial, featuring a rectangular vellum screen set dead center inside an interrupted aluminum rail that is a suspended plane—a reference to Mies van der Rohe's Farnsworth House in Plano, originally commissioned by Edith Farnsworth, a Chicago physician, after she met the architect at a party in the 1940s. The subtext is obliquely indicated as we see a young woman on the inside of the glass, swaying with large headphones on, and dutifully ignoring the man with the squeegee.

The house was designed and built between 1946 and 1951; by the time construction was completed, something had gone wrong between Edith and Mies—we don't know what, but their friendship ended and lawsuits ensued. In 1972, a certain Lord Peter Palumbo, a wealthy English real estate developer, bought the place and turned it into a museum, with tours every day—except Wednesdays. So it was Wednesday when Iñigo Manglano-Ovalle filled in for Jeff Baker from Dunright Windows who relinquished his biweekly duties to teach the artist how to put soap and water to window without a trace: a modest proposal. Taking his cues from the building, the artist shot the video perpendicular to the plane of the window and never veered.
Call it protocol—a code of behavior between what is sent and what is received. The Greeks understood protocol as an original note or minute of a transaction. In Le Baiser/The Kiss, as well as Climate, a recent installation at Max Protetch Gallery, Manglano-Ovalle turns the viewer into a transactor.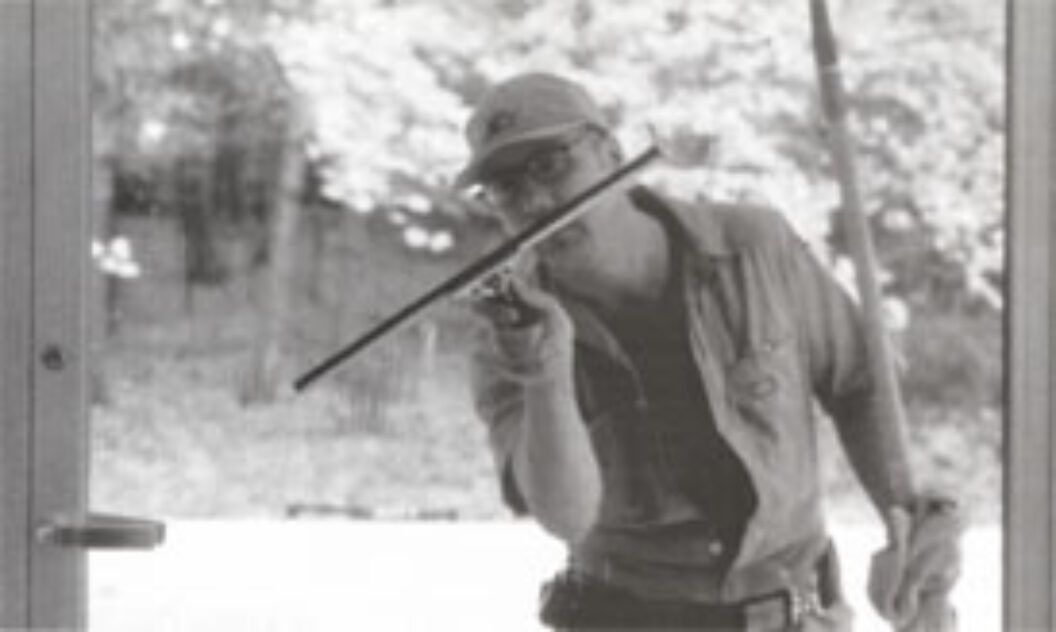 Climate, constructed as a fugue in three eight-minute parts, takes place in a Mies van der Rohe apartment building on Lake Shore Drive in Chicago. But we could be in an airport. The configuration features screens and aluminum rails, but this time there are three stations. Sculpted speakers descend from overhead and a pulsing nervous tone is emitted. A gun is cleaned. Someone waits in a lobby. Two weather watchers look and listen. Something is said in Korean. Codes are traded—standard procedures for regulating data. But nothing happens. At the receiving/reflecting end: the viewer. All peripherals aborted, this is the social condition of stasis. Eliminate resolution and the present tense doesn't flinch. In both The Kiss and Climate, it is the operating system that alters the condition of conclusion.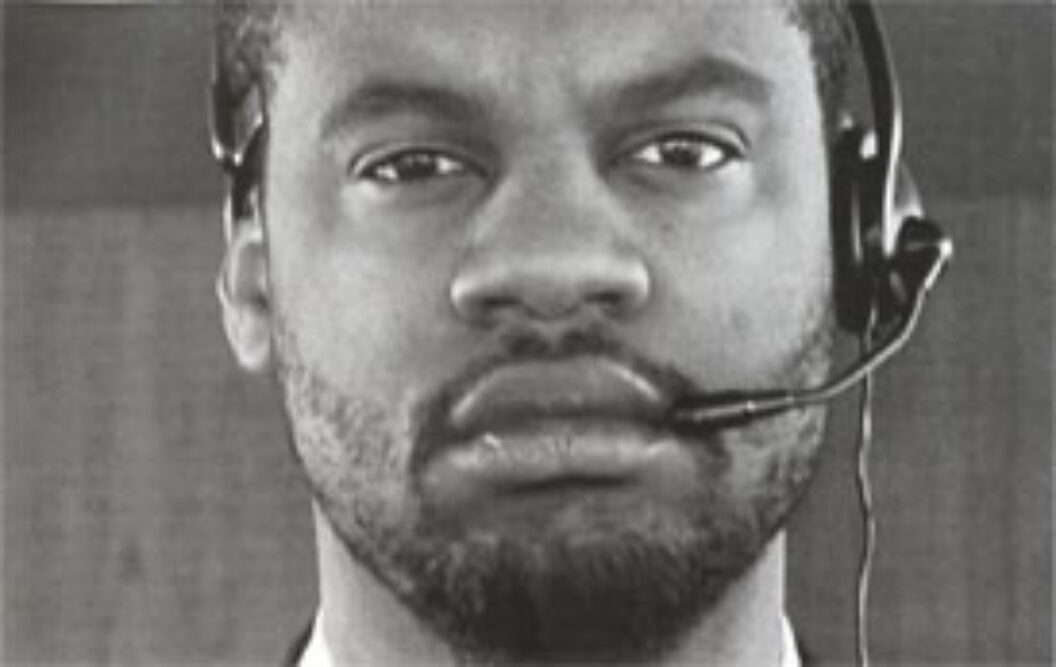 Originally published in
Featuring interviews with Om Puri, Uncle Mame, Donald Baechler, Monique Prieto, Aleksandar Hemon, Paul Beatty, Arthur C. Danto, Julien Temple, and Miriam Makeba.