Hypnotic Mythologies: Kaija Saariaho Interviewed by Ivan Talijancic
The US premiere of Only the Sound Remains lands at the White Light Festival.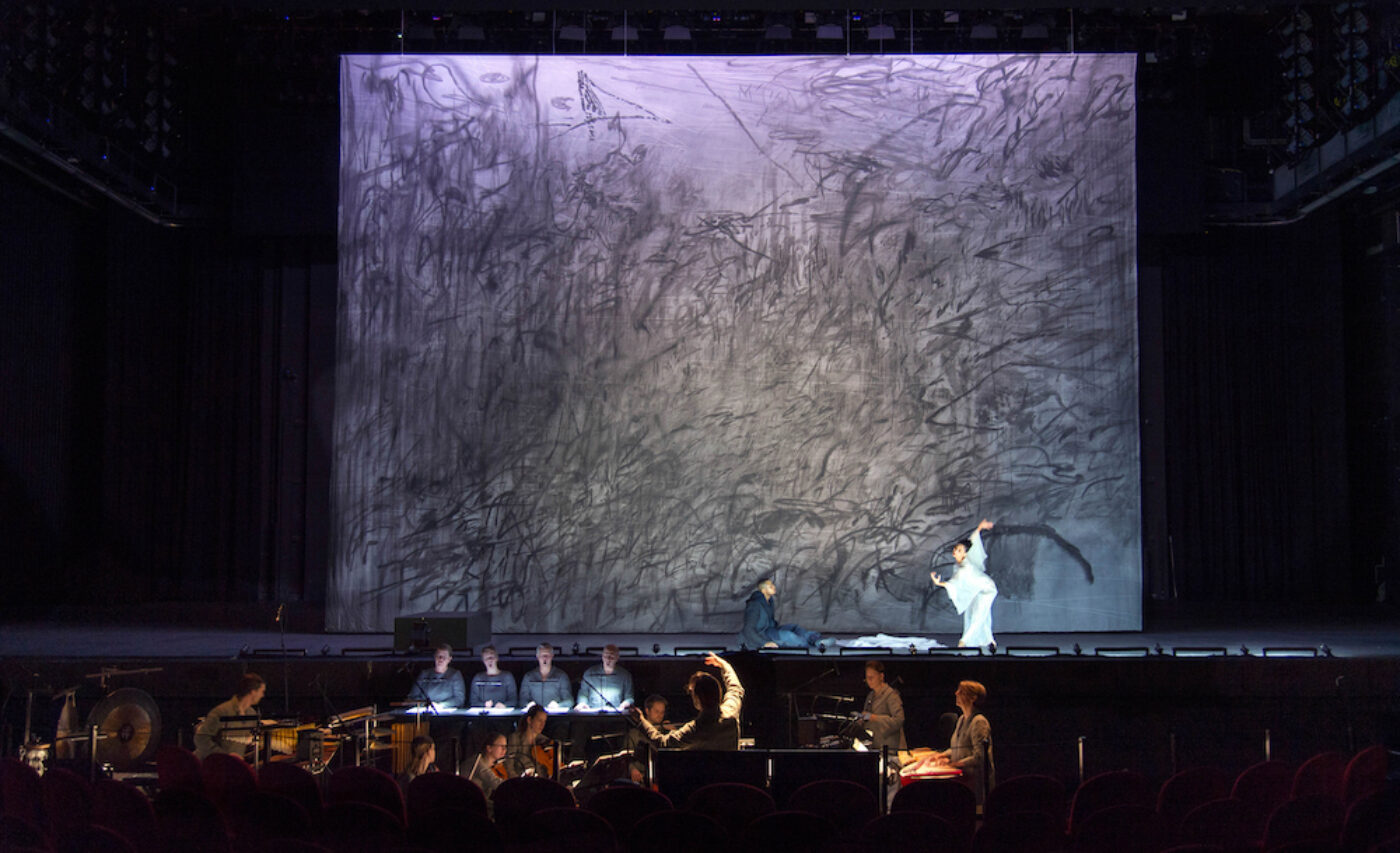 The Paris-based, Finnish composer Kaija Saariaho has wowed audiences worldwide with her career-long tradition of breaking new ground in the field of contemporary classical music. A fearless musical prodigy, Saariaho has a penchant for experimenting with the unknown: in the often regimented realm of classical music, she collaborated with computer scientists to create works in which electronics were featured alongside traditional instruments, used fractal generators to create scores, and boldly embraced the game of chance in her writing process. A mainstay of many opera houses and concert halls abroad, Saariaho is no stranger to American audiences either, with recent presentations of her work at venues such as the New York Philharmonic, the Chamber Music Society of Lincoln Center, and the Juilliard School. In 2016, the Metropolitan Opera staged a transfixing production of her L'Amour de loin, the first work by a female composer to be produced by the company in over a century. Saariaho took the time to answer a few questions last week, in anticipation of her return to New York stages as part of the White Light Festival at Lincoln Center, where the US premiere of her work, Only the Sound Remains, will be presented this month.
—Ivan Talijancic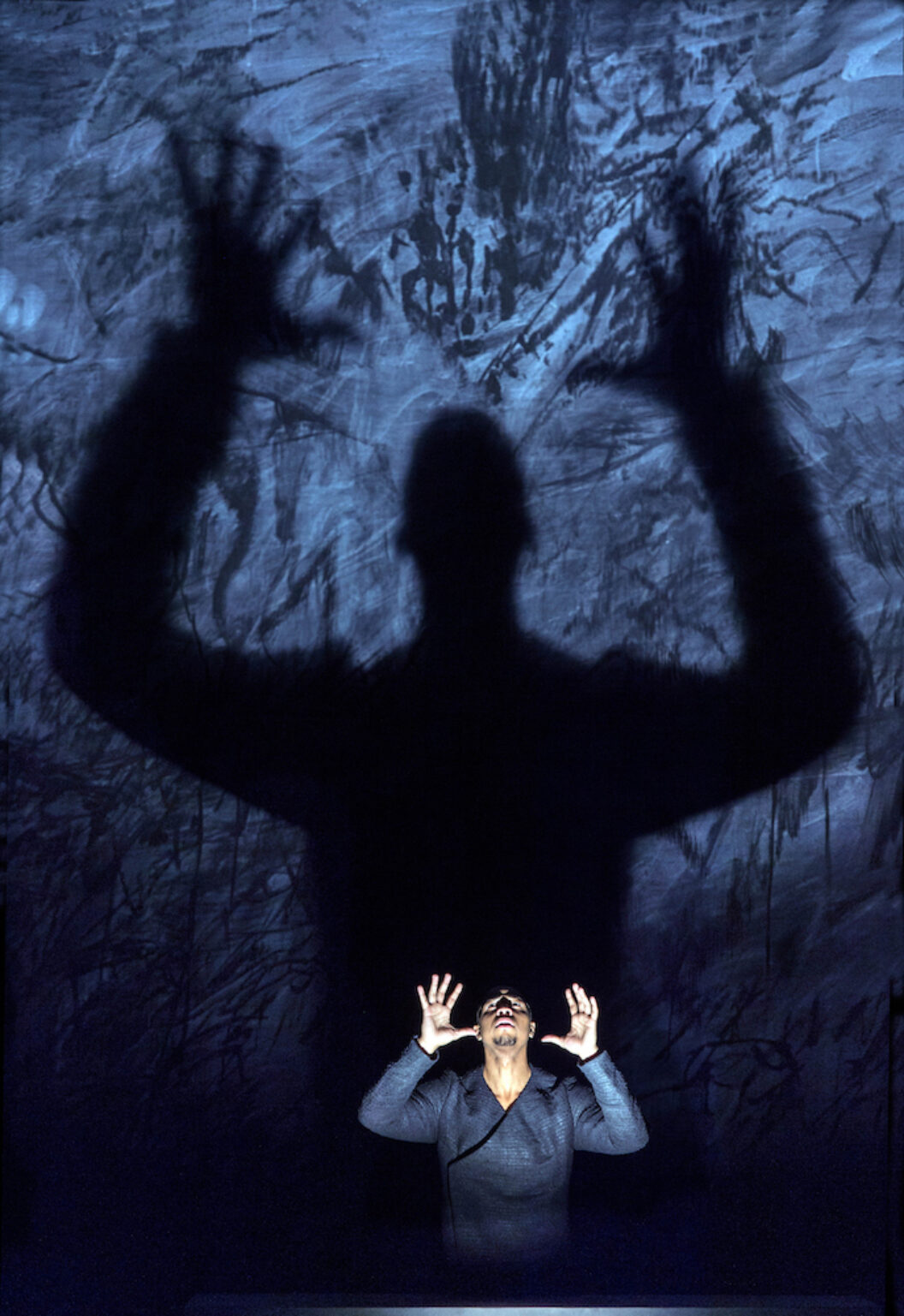 Ivan Talijancic In your recent operatic presentations in New York, you've turned to mythology: L'Amour de loin is based on a Medieval story, and the upcoming Only the Sound Remains is a nod to traditional Japanese drama. In spite of the historic source material, these works come off as strikingly timely. What draws you to these sources?
Kaija Saariaho Whether old or contemporary, I am interested in choosing stories with a timeless quality and a universality. I often work on texts that are apparently simple but have many levels and several possible interpretations. A rich text is an important starting point because I compose my operas for several years, and I need to have ample material to live with during all that time.
Also, at its best, opera can be a deep, even spiritual experience that can offer to every listener something different, something they need or are looking for. This is possible through a text that evokes thoughts and feelings, and music that goes behind the text and brings its elements further and deeper. Music adds many dimensions to text.
ITOnly the Sound Remains is your rendition of two Noh plays, themselves revisited by Ezra Pound: an adaptation of an adaptation. Can you talk about how you discovered this material and your inspiration for creating this work within an operatic setting?
KSI had chosen some fragmentary last Cantos from Pound in 2011 for my work Sombre, and I realized that his language inspired me a great deal. I composed Sombre partly in New York, during my year as a resident composer at Carnegie Hall. That experience showed me that Pound, the English language, and New York invited different kinds of music than before. Peter Sellars then came to hear Sombre at the Rothko Chapel in Houston, and as we had already been looking for an idea for a new collaboration, he remembered the book with Pound's versions of these classic Noh plays.
In reading the plays, I discovered the same inspiring language, even if Pound had made this work in his youth and the Cantos I had used earlier were among his last texts; we ended up selecting two plays, Tsunemasa and Hagoromo, which I found dramatically satisfying and complementary, even if both centered on an encounter of a human and a supernatural being.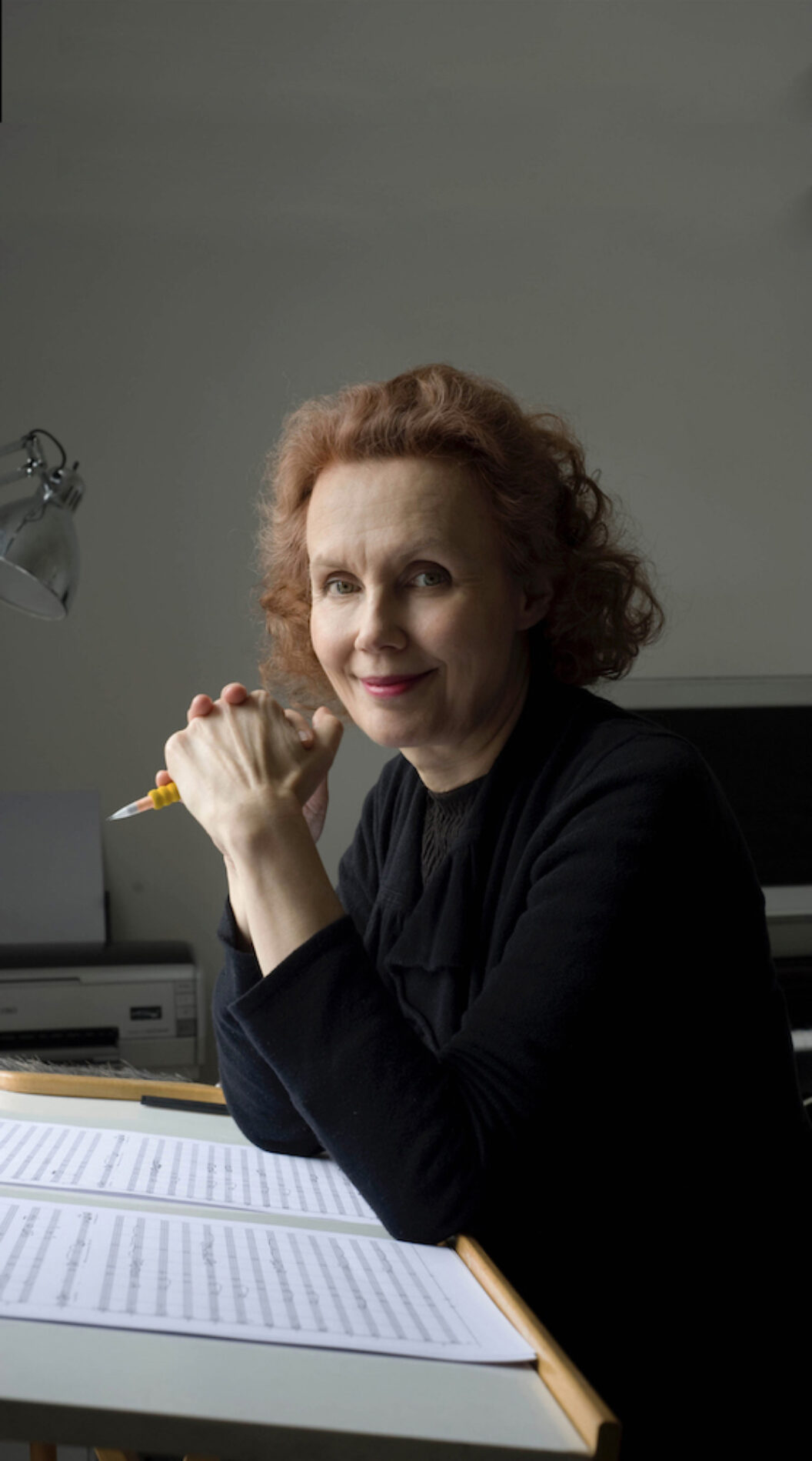 ITThis production was directed by Sellars, another veteran of the world's opera houses. How did you collaborate with him to bring your vision to the stage?
KSThis is the fourth stage work I have premiered together with Peter, and over the years of collaboration, the process has naturally changed and evolved—we know each other very well now. When working on L'Amour de loin, I did have some ideas about the stage, and Peter partly realized some of them, in his way of course. In later works I stopped speaking much about the stage, thinking Peter had his ideas and visions. When he asked me whether I imagined something specific for Adriana Mater, all I had then in my mind was a blue door. Peter created a whole village with George Tsypin, who had also designed the set for L'Amour de loin, with amazing lights by Jim Ingalls. Maybe my door was also in there, somewhere.
Most often we select the singers together, me thinking of their vocal qualities and Peter more interested in their stage presence—that was also the case for Only the Sound Remains. Both solo singers were there in the beginning of my work, and the roles were composed for them.
We had sessions during the composition period, during which Peter also collected the other artists in the team. Many decisions are approached individually; we both have our domains, and that is a relief for me, because I never share much of my music during composition, and I have difficulties in verbalizing when composing. For example, I told Peter that the whole work will end with a crazy dance but couldn't really describe what kind of dance; I don't know how he was able to find and choose Nora Kimball, who is just the right person.
Once the score is completed, the main responsibility moves to Peter. He takes it as a starting point for his stage work, without questioning decisions I have taken during the composition period. Similarly, he creates the staging following his ideas and visions. Sometimes I tell him what bothers me, sometimes not—either way, he rarely changes things according to my wishes. One of the fascinating things about opera is the fact that it brings artists from many artforms together, and I like to think that we all have our domains and that this collected knowledge supports and deepens the music.
ITYou have risen to international prominence and accumulated storied accomplishments over the years in the world of opera, a realm that has been historically dominated by male composers, conductors, and directors. What advice can you give to emerging female composers who aspire to make a career in this field?
KSI don't have advice other than working hard to create music that is well written and original. That should always be the first criteria, and I hope it has been in my case. The world is changing, even if painfully slowly, in this regard. In my youth, I would hear, for example, that women cannot compose because they are not capable of abstract thinking, or that they do not have enough testosterone in their bodies. At least I hope that my young colleagues don't need to listen to these kinds of comments anymore!
Kaija Saariaho's Only the Sound Remains will be performed at the Lincoln Center for the Performing Arts in Manhattan as part of the While Light Festival on Saturday, November 17, and Sunday, November 18.
Ivan Talijancic is a founder and artistic co-director of WaxFactory, a New York-based interdisciplinary art group. He is currently completing his first feature film, 416 MINUTES, and regularly writes on the arts for BOMB, London-based Bachtrack, and The Brooklyn Rail.