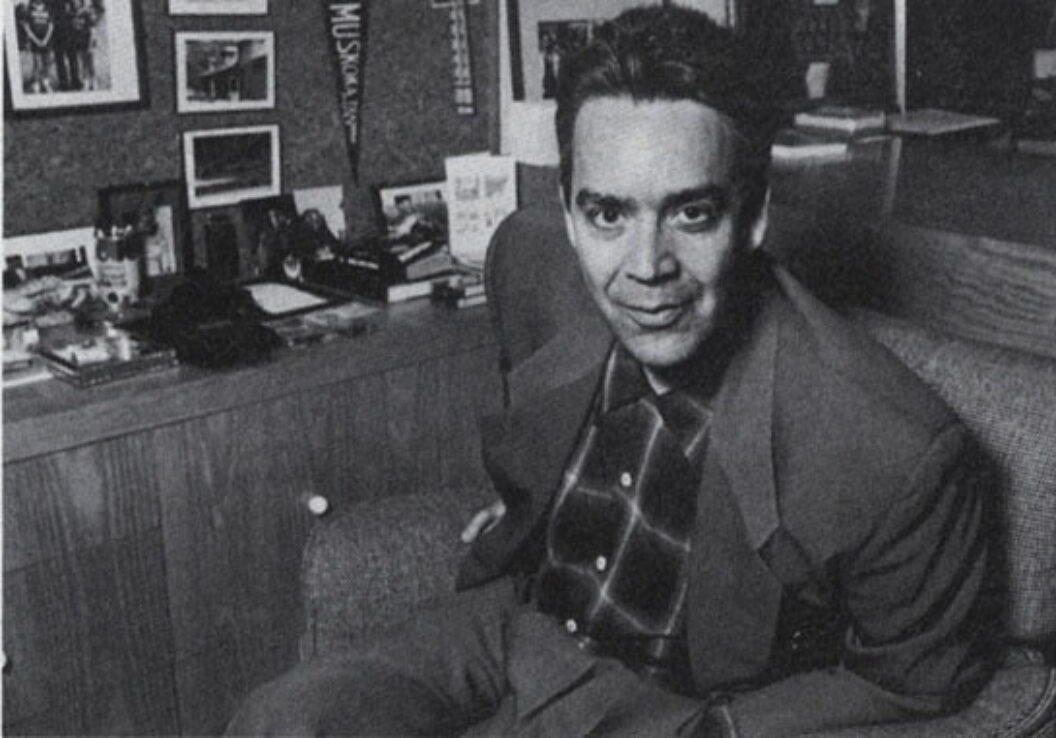 What do the following films have in common: The Brood, Places In the Heart, After Hours, The Fly, Big, Dead Ringers, Naked Lunch, The Silence of the Lambs, Single White Female, Mrs. Doubtfire, Philadelphia, Ed Wood, Seven, and Crash? The music for each of these disparate films was composed by one artist, Howard Shore.
Shore hails from Toronto, and as a kid hung out with David Cronenberg and Lorne Michaels. After graduating from the Berklee School of Music in Boston in the '70s, his old pal Michaels asked him to be the musical producer for an off-beat late night show he was putting together, Saturday Night Live. A couple of years later, Cronenberg asked him to compose the music for The Brood. That was 1979. Since then, Shore has composed for 40 films, and is considered by many filmmakers the best in the business. And there's a reason why—Shore's style is ever changing, evolving with each film into a kind of method-music. Shore doesn't impose sound, he seems to hear it as we the audience do; while Morricone or Hermann were auteurs, Shore is a new breed, the anti-auteur.
Listening to his soundtracks, one would expect Shore to be a dark and brooding character, the Unabomber of musicians. Instead, he's a humorous, affable, warm, and generous cigar-smoker who lives with his lovely wife, Elizabeth, in a meticulously renovated home in Tuxedo Park. His state-of-the-art and -science studio is a converted carriage house. He has two films coming out this summer, Cronenberg's low-budget Crash and Pacino's brilliantly digressive and experimental discourse on acting Looking for Richard. Crash is the first Cronenberg picture to premiere at Cannes, and its music is purposefully abstract: six guitars and three harps recorded in a studio in Toronto (the first time Shore hasn't worked with his favorite orchestra, The London Philharmonic, in years). Richard utilizes a choir (the Latin was written by Elizabeth) and Elizabethan instruments (including pipe organ) and was recorded in an ancient church in England.
Shore perceives film music as his "outlet for music that wouldn't be played elsewhere." Two of his favorite composers are the late Toro Takamitsu (Woman of the Dunes, Ran) and Henry Mancini (Creature From the Black Lagoon). Takamitsu's modernist influence can be heard on The Fly and Seven, while Mancini's can be heard on Tim Burton's underrated masterpiece Ed Wood ('50s sci-fi, bongos, and dance music). His method for composing is straightforward and on the surface, simple—he briefly watches the film and then free associates, using a broad musical palette he then composes on keyboards, channeling the music in his head to paper.
Speaking of Seven, Shore says, "David Fincher just let me go … it was darker and stranger than Silence of the Lambs, less narrative … so I went with it." Asked what he listens to in the car, he answers, "Nothing. I like silence. That's why I moved out of the city. Where I live, it's really quiet. After a while I couldn't take the noise of New York … once the film is done, I don't listen to the music much. That's why I don't like the radio, they play the same songs over and over, I just can't. Once I've digested a song or a score, I need to hear new sounds, to move on."
—Amos Poe
Originally published in
Featuring interviews with Martha Plimpton, Irvine Welsh, Jeffrey Vallance, Nick Pappas, Mark Eitzel, Lee Breuer, Ornette Coleman, Cheick Oumar Sissoko, Janwillem van de Wetering, and Ada Gay Griffin & Michelle Parkerson on Audre Lorde.