How Can You Stay in the House All Day and Not Go Anywhere by Richard J. Goldstein
Ralph Lemon's How Can You Stay in the House All Day and Not Go Anywhere is as uncontainable as it is elusive. How can a dance that pretty much denies its existence as dance, a "no dance" of "no style," be written about?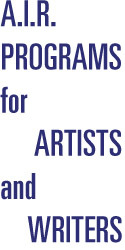 Each day starts with a question of dance. How to get out of bed—will it be with a roll, a spring, or a swat to the snooze button? It's a battle against the floor and a fight onto the street when you are just a half-self. Whether to get out of bed or out of the house—the struggle to move and move on is at the heart of Ralph Lemon's latest performance.
Fraught with pain and grace, How Can You Stay in the House All Day and Not Go Anywhere?is as uncontainable as it is elusive—a "no dance" of "no style." It moves in a chaotic mix of school-yard frenzy and mosh-pit glee aspirated by gasps, groans, and occasional sparks of elation from the dancers. It's so much more than just a freeform affront to formality—it is full of transcendence lifted from scenes of racial violence, involving dogs and police hosings. With and without the water, Lemon frames acts of torture stripping all else to survival and the persistence of memory. Heavy as this may be, the performance is also full of lightness—a slick projection of Lemon in a bunny costume communing with a bevy of animals; Lemon dancing with one sock—a gesture to the broken pair, clownishly tragic; and, after about five seemingly eternal minutes of a woman crying, she limply picks up her tambourine. There is humor, though wilted from the humidity of its context. Scenes like these complete a picture of an existential vaudeville. And like vaudeville, the performance starts off with a narration. Lemon's own prologue to the performance encapsulates his investigation into losing a sense of dance and finding inspiration in loss. In turn, he sets the audience to see more in the performance and in themselves.
In the wake of the performance, Lemon offers a chance to reflect further. As the final chapter, he converts the black-box theater into a black abyss, limiting the only light to a wavering Barnett Newman sliver projected at the back of the stage. In the days that follow the dance, this piece, called Meditation, offers just that. In its sensory deprivation, one may shrink in the darkness while one's sense of time expands and thoughts begin to float. Whether broken by the limits of physical endurance or restored in stillness, Lemon dances on the edges of performance.
Richard J. Goldstein is a painter and BOMB's archive editor.
Originally published in
Featuring interviews with Jim Nutt and Gladys Nilsson, Rochelle Feinstein and Justin Lieberman, Rae Armantrout and Ben Lerner, Tristan Garcia and Sandra Laugier, Apichatpong Weerasethakul, Jace Clayton and Kevin Martin, Sarah Michelson and Ralph Lemon, and Thom Donovan.