Hong Sang Soo's Our Sunhi, which screens at the Film Society of Lincoln Center on February 17, is a profound and playful meditation on narrative and lovers' discourse.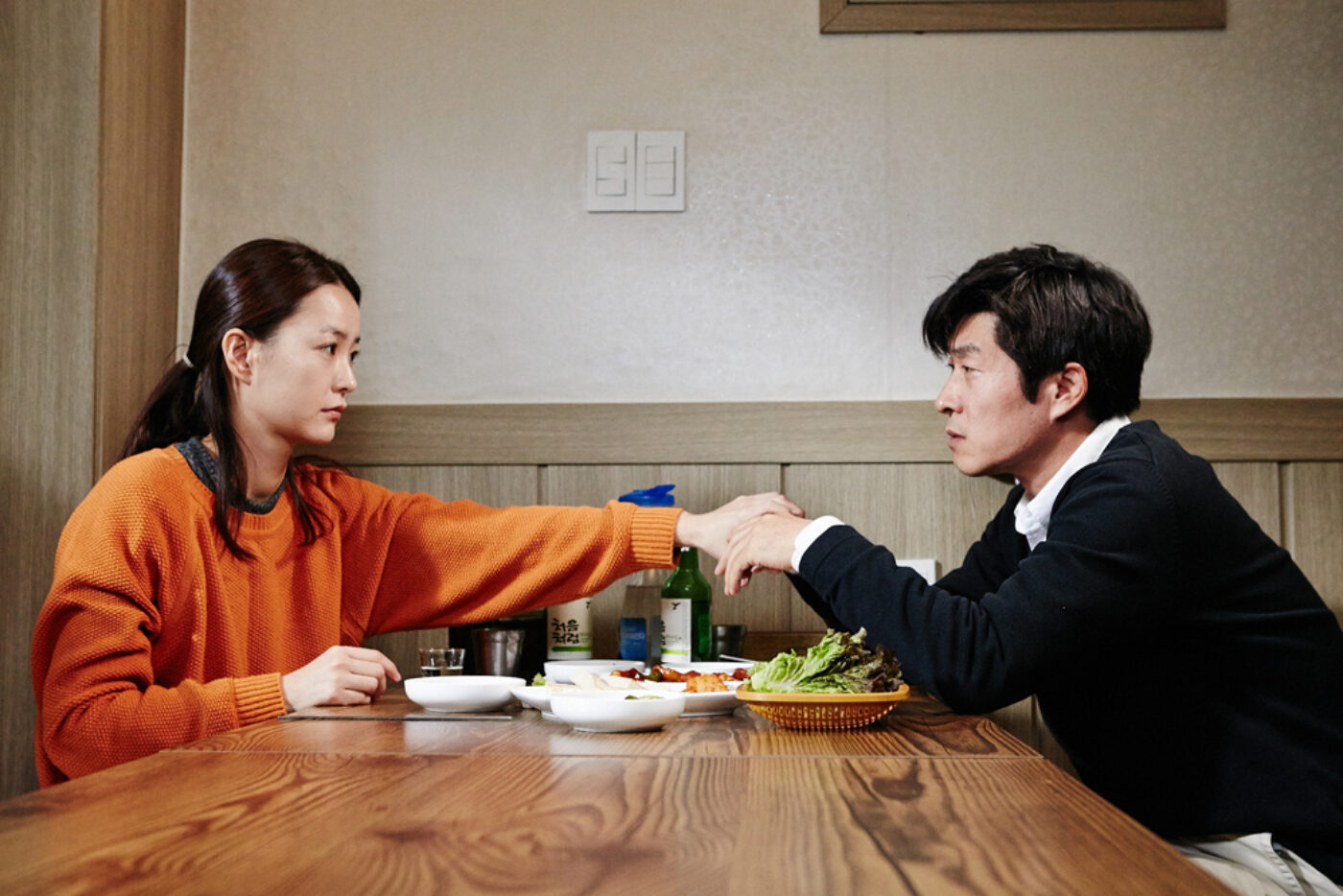 When I interviewed South Korean master Hong Sang Soo at the Locarno Film Festival last August, he explained that he attempts to reach his personal goal of constantly seeing things anew by setting his films in familiar locales such as the university where he teaches or the bars where he drinks, the mere act of pointing a camera drawing his attention to what might otherwise remain unseen. Most essential, he added, is to strive to regularly be surprised by the person with whom you live, allowing yourself to acknowledge that you cannot fully know another human.
Hong's latest and in many ways most perfect feature, Our Sunhi, provides a negative example of his lesson through his characters' actions and a positive one through the flawless symmetry of his structure and the openness of his direction. Sunhi is a film student who resurfaces at university after an unexplained absence to seek a recommendation to study abroad. In the course of a few days, she encounters three men, all of whom have a lot to say about her. She is their Sunhi, and to make matters worse, all three are directors, masters by trade of assessment, advice, and control. Echoing scenes like an adept at rhyming verse, Hong introduces the esteemed and potentially lecherous film professor, the ex-boyfriend who has made his first feature about his affair with Sunhi, and a grumpy director who has recently left his wife. These characters inhabit a small world favorable to random encounters, permitting each to get his scene with Sunhi and a face-to-face with the other suitors. Throughout these meetings, the men tell Sunhi and each other who she is: "smart, brave, with artistic sense, too reserved." Their vision is as narrow as the alleys they travel to their favorite bar, their ideas as inflexible as the towering old trees with which Hong initiates several shots. These three suitors, unbeknownst rivals for Sunhi's affections, do not seem truly to see her, bouncing platitudes about her off each other until they have composed a stale group assessment. That is melancholy enough, but not as much as her stated eagerness to believe their praise, to be the person they say she is. Nestled in the tenderness of Hong's gaze and the softness of Seoul in autumn, one finds prickly facts about power and gender dynamics. And by showing the process of cliché spreading like a virus, Hong demonstrates that language—particularly when it comes to the discourse of love—is a limited medium, a necessary evil.
Hong's uninflected direction provides the antidote to rote thinking. Each dialogue scene unfolds in a long single shot, without close-ups or cuts to suggest any interpretation but the viewer's. Hong is even sparing with his trademark zoom, which in the past might have come in to underline a beat. Ultimately—and despite the intensity of the four actors' performances—there is something nearly ghostly about these characters. Sometimes one says that a film goes beyond cinema into life, but here Hong loops the loop, going beyond cinema into life and beyond life into cinema, asking not only who a person is but also what a character can be. And perhaps: what is the difference? Watching with a Buddha-like impassivity, Hong lets the audience member be the one to make sense of these figures, which may explain why I first saw the film as nearly unbearably sad and later as a slyly mordant comedy. Hong gives us both more and less than the judgmental directors in his story do: in truth, one knows next to nothing about Sunhi at the film's end, to the point that when she vanishes in a Seoul park, one has the sense either that the suitors have been circling a fantasy or that it is Sunhi who has had the last laugh, taking off with what she wanted all along: a glowing recommendation to a film program in the United States. The question of comedy or tragedy comes down to that of point of view, which Hong refuses to assume for us: there is sadness in the men's blindness, but a triumphant wit in Sunhi slipping away from them.
Our Sunhi screens as the opening film of Film Comment Selects at the Film Society of Lincoln Center on February 17. It will play again on February 20.
Nicholas Elliott has been New York correspondent for Cahiers du Cinéma since 2009 and is Contributing Editor for Film at BOMB.