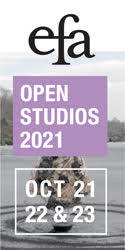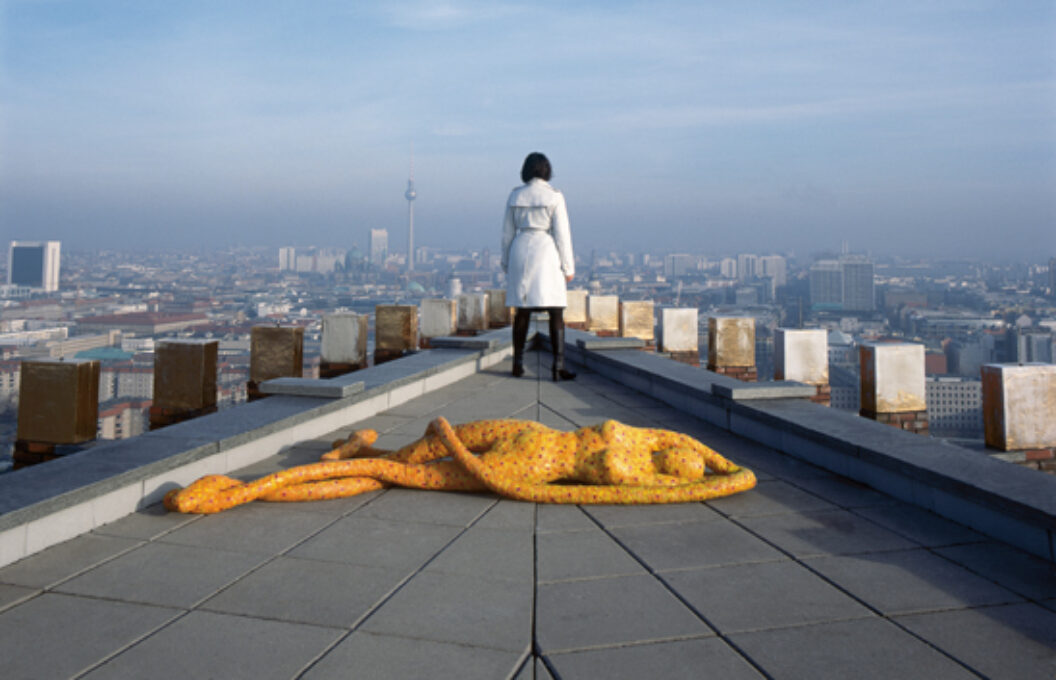 Holly Zausner's performative films, sculptures, and collages tell the story of our struggle with the physical and psychic burdens of the body. Zausner creates figures—built by hand out of plastic, rubber, and clay—which she then attempts to animate. She began this project intuitively, creating collages of photographs that depict these strangely neutral body doubles from numerous viewpoints, like frames from a film. Like Borges's dreamer in The Circular Ruins, she then tried to breathe life into these ostensibly female bodies, by photographing their forms as she threw them into the air on the rooftop of her New York studio. Once she started to make life-size versions—some male, others female, all mannerist in proportion—they sprawled corporeally on the floor, boneless and heavy, and she could no longer lift them into the air. So she took them into her arms and out into the world. This effort resulted in a fantastically grand, Hollywood-scale film trilogy: The beginning … (2003), Second Breath (2005), and UNSEEN (2007). Each film depicts the artist navigating historically freighted spaces in Berlin—from the Neue Nationalgalerie to Alexanderplatz—carrying these soft, liquid, cumbersome figures. Watching Zausner and her sculptures intertwine, framed by the architectural symbols of the city's cultural life, our idea of the body as a metaphor for identity seems no longer an abstraction but a physical reality. We see in Zausner's conflict with the weight of these figures that it is our body's own gravity that gives shape to experience.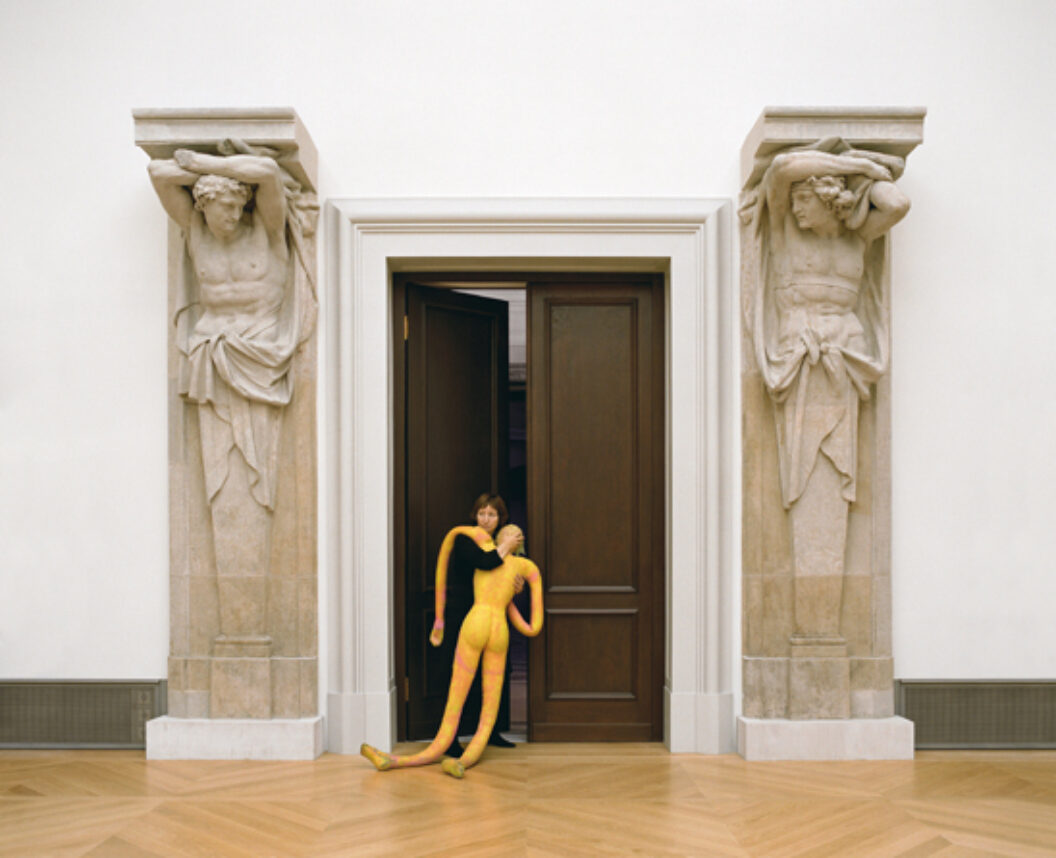 From Bruce Nauman's early videos of himself pacing the geometry of his studio, to Matthew Barney drawing with mechanical constraints (which led to his own feature-length, sculpture-starring films), a number of contemporary artists have looked to their own bodies as a way to express an individualized imagination. Men often see this as a chance for action. Women, in many cases, have confronted the confining societal notion that they are their bodies. Zausner's works reveal that rather than being a feminist query, this is the core of our contemporary obsession with self-reflection.

Finally the psychoanalyst and the neurologist have agreed on something that is intuitively obvious: the body is inextricably interwoven with the mind. We are not a ghost in the machine. For Zausner this entanglement presents itself as battle and love affair. Like intimacy, we simultaneously crave and reject, want and don't want to acknowledge our physicality. In "Explosion," a still photograph from UNSEEN, the last film in her Berlin trilogy, she tries to leave the "body" behind. The backlash is devastating: the space where she tries to abandon her surrogate is violently destroyed. The image spells redemption and defeat; transcendence or freedom can have vicious repercussions.
Recently, Zausner has returned to the studio to make large and complex collages with thousands of hand-cut stills from these films. They form a pastiche of her memories of passing through the world—as we all do—with two selves: her own and her double. The mind, imagining it is alone, constantly rediscovers its companion, the body.
Josiah McElheny is an artist who lives and works in New York. He tries to visit his friends in Berlin often.
Originally published in
Featuring interviews with Claire Fontaine, Nayland Blake and Rachel Harrison, Roman Signer and Armin Senser, John Giorno, Kelly Reichardt and Gus Van Sant, Alan Vega and Matt McAuley and Brain McPeck, Richard Maxwell and John Kelsey, Chris Lipomi and Kathryn Andrews, and Peter Cole.