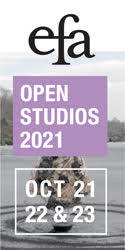 The volumes in Afterall's "One Work" series are extended, illustrated essays on individual contemporary artworks deemed to survey new artistic terrain or ask revolutionary questions about artistic practice. Rachel Moore's kickoff installment—one of three books released this May in a planned series of over one hundred—investigates Hollis Frampton's widely referenced but little-seen film (nostalgia).
The 1971 film is often footnoted as a "Structuralist" classic, as it's driven by a structural conceit: as 12 photographs are burnt to a crisp atop a hotplate, one after the other, over the course of 36 minutes, a voiceover reminisces and riffs on the content of the photographs. But words and image are not aligned. Each story we hear corresponds not to the photo we are seeing, but to the following one, not yet seen.
Going beyond the film's formal experiments, Moore's scholarship pierces (nostalgia)'s thematic content with novel and diverse vectors of critical thought. The stories and images Frampton offers up deal with not only his own life as a photographer abandoning the medium for film, but also the measured success with which words and images can document and remember. With varying relevance, Moore enlists critical pinch-hitters to tackle Frampton's constellation of artistic concerns: Benjamin's work on technology's ability to mediate, create, and critique history; Siegfried Kracauer's ideas on the limitations of photography's mimetic power; Eisenstein and Gaston Bachelard's wild theorizations on the revelatory power of fire. A cheeky and inspired moment comes when Moore considers (nostalgia) alongside cinema's most famous burning image-cum-meditation on nostalgia, the final shot of Citizen Kane.
Moore's brainstorming yields a welcome volume on Frampton, one that digs deeply into his own writings and theorizations and succeeds in presenting (nostalgia) both as a formidable artistic artifact of the early 1970s and as an autobiographical document on Frampton's own conceptual concerns.
Hollis Frampton: (nostalgia) was released in May by Afterall Books/MIT Press.
Originally published in
Featuring interviews with Anthony McCall, Sasha Chavchavadze, Tod Papageorge, Lynne Tillman, Nichole Argo, Steven Shainberg, Amina Claudine Myers, Theresa Rebeck, William Katavolos, Judith Linhares.