Highly Bred & Sweetly Tempered by Climax Golden Twins by Fionn Meade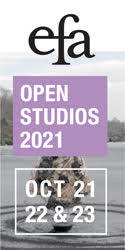 Climax Golden Twins—actually a trio—has a considerable discography of well-hidden projects. From the disembodied otherworld of Dream Cut Short in the Mysterious Clouds(Anomalous Records, 2000) backward to their eponymous double seven-inch vinyl debut in 1994, CGT has traveled the globe recording strange and obscure ambient sounds, a self-styled archaeology that they then compress, edit, distress, and ultimately accompany. A creative output of 12 such limited-edition recordings has garnered them a devoted underground following (Sonic Youth invited them to open a concert; Columbia University brought them out from Seattle for a new-music festival a few years back), but these truly hypnotic collage works still fly somewhere below the indie radar.
Highly Bred will hopefully find CGT a wider audience, for it is one of the most beautiful pieces of music to be released this year. As with much of the band's work, this album has a strong cinematic impact, rolling across the listener rather than calling out the performers themselves. And though their signature collage principle is still evident, with eerie excerpts from homemade 78s from the 1930s and '40s interspersed throughout, the overall resonance is one of deeply felt narrative. The album's theme of family inheritance reconsidered—the 78s sampled are anonymous on-the-spot records often made expressly as gifts for relatives, a short-lived industry curio—creates a haunting comfort that pulls you back for repeated listening. The scratchy snippets of strangers speaking and singing into a device to their loved ones (Little Noreen, Billy McGee, and Eveline are some of the names invoked) populate an etched landscape of CGT's precise guitar work, muted piano, electro-acoustic ether, and gamelan-like percussion. Theirs is a potent admixture of heady influences, far-ranging curiosities, and an overriding belief in the sensorial power of music. I recommend you invite these bright brothers in.
Highly Bred & Sweetly Tempered comes out from North East Indie Records in August.
Originally published in
Featuring interviews with Olafur Eliasson, Ellen Phelan, Percival Everett, Francisco Goldman and Esther Allen, Ben Katchor and Alexaner Theroux, Jorgen Leth and Ann Mette Lundtofte, Michael Bell, and Mauricio Kagel.