Discover MFA Programs in Art and Writing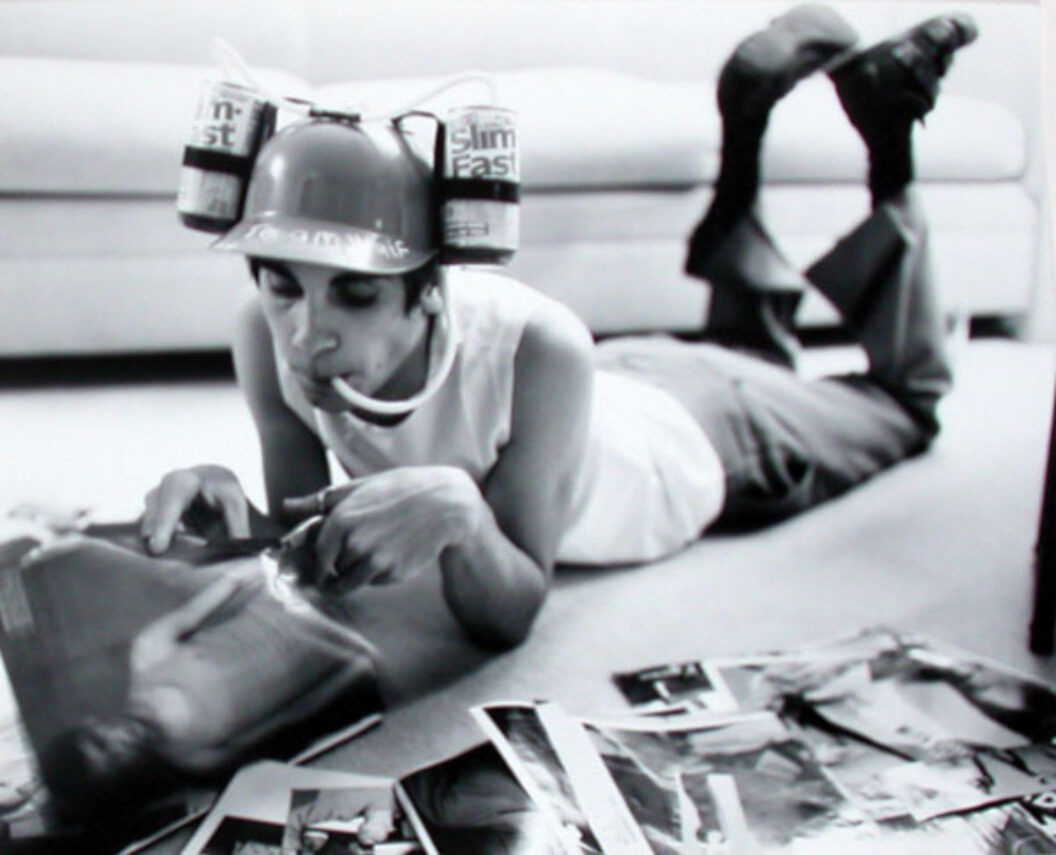 In 1964, more than a decade before Hernan Bas was born, Dieter Roth painted portraits with biodegradable materials such as processed cheese and chocolate. And in the 1970s, Ed Ruscha made word pictures with stains of egg yolks and cherry juice. Like his predecessors, Bas used foodstuff—in his case, Slim-Fast diet drink—to make paintings that commented on the culture he saw around him: the Miami of the '80s and '90s, which reveled in the overt worship of physical male beauty as illustrated in one Bruce Weber ad campaign after another. Expanding the meaning of these media images put a certain pressure on Bas as a "sensitive" young artist. His Slim-Fast works were included in the 2000 exhibition Making Art in Miami: Travels in Hyperreality at the Museum of Contemporary Art in North Miami, a show that captured the pulse of the moment and foretold what was to come.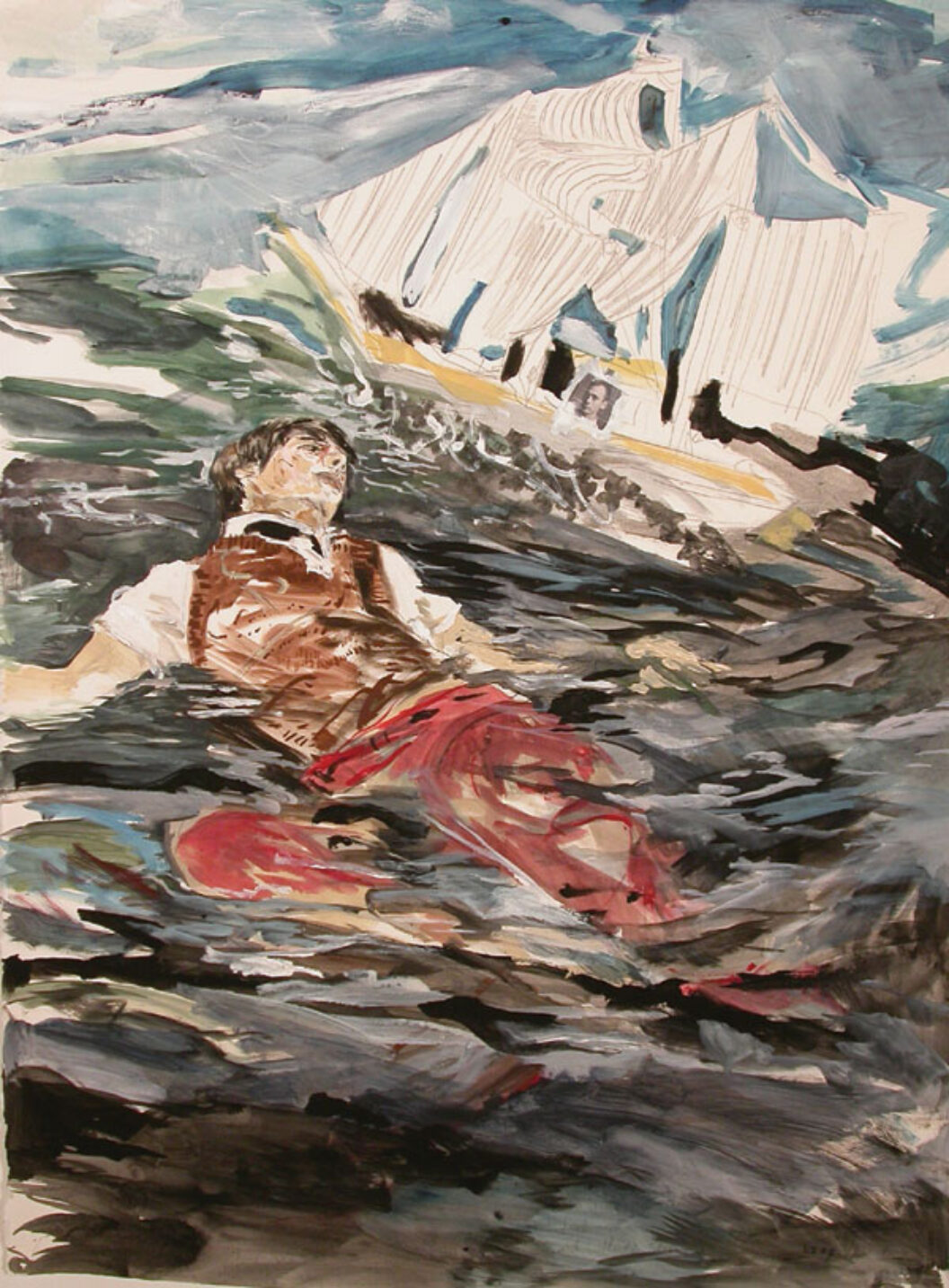 Bas finds inspiration in youth and goth culture, fashion layouts and books for boys—the Hardy Boys and Boy Scout manuals—as well as Moby-Dick and the film Carrie. In his paintings and installations he retells these stories about male bonding, adventure and dreaming about other places and ways to be. In Supernatural (MoCANoMi, 2002), viewers were invited into a cabin in the darkened gallery and given flashlights in order to discover his drawings of Hardy Boy stories retold from the perspective of a young gay artist. That drawings and drama go hand in hand is a wonderful idea. In the series Bloodwerks, the artist casts his spell for love. Pentagrams and other occult-looking stars and symbols were painted in bloodlike ink on large black-and-white photos of good-looking models. As the artist said, "What's the harm in signing over your soul for the sake of love if you don't believe in hell, or if you do, you'll be going there anyway for kissing boys?" Bas's incantations manifest their power as drawing and painting that create a space of magic and love.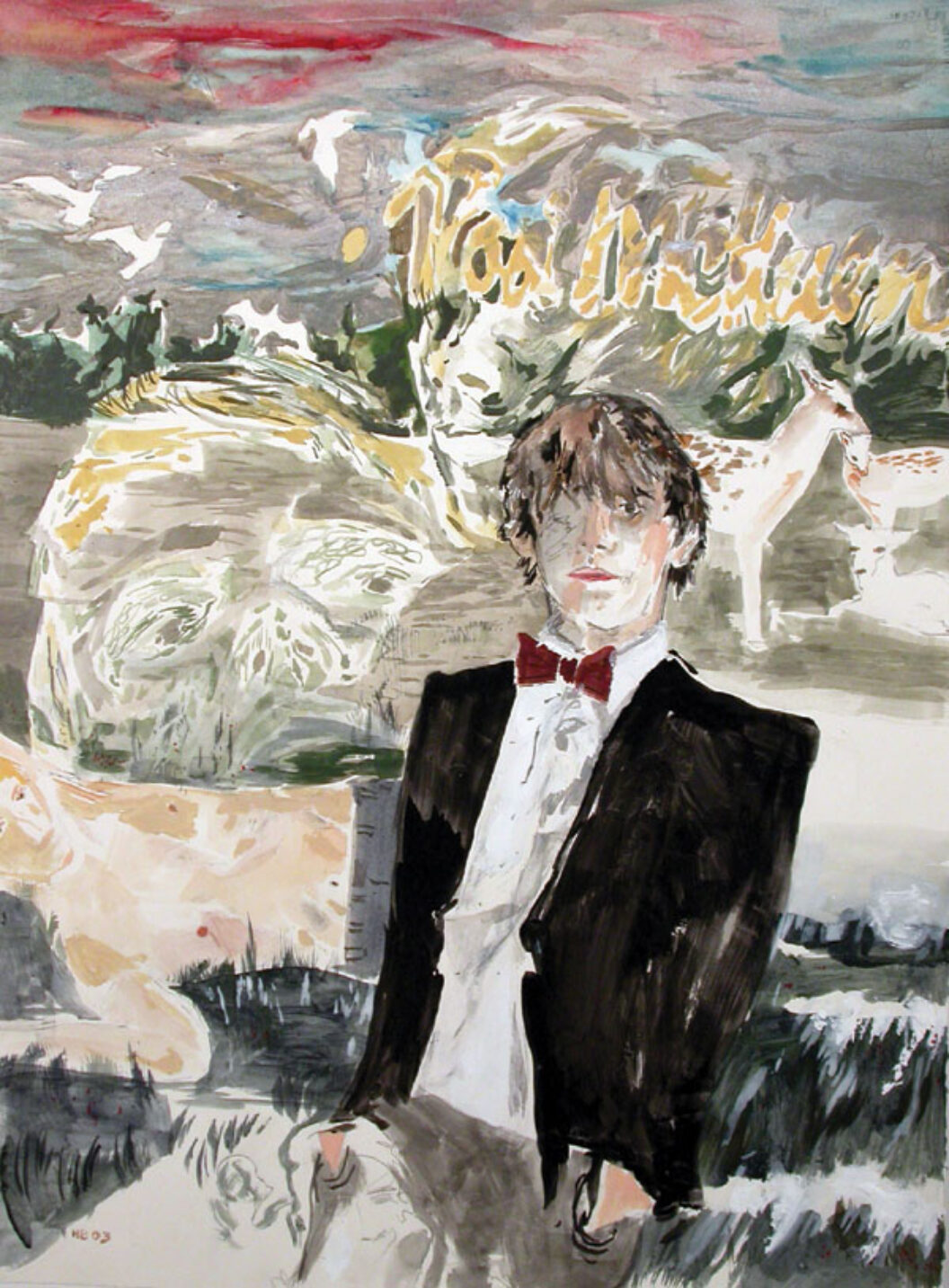 The urgency in the making of these works gives them a flow and accessibility that compels you to read every detail in terms of both paint and narrative. The figures in his Moby-Dickpictures, seen at this year's Whitney Biennial, seem to be doing the impossible: breathing underwater. Pencil marks and globs of white paint show through Bas's narrative descriptions, coming together in whirls of bubbling water and schools of swimming fish, making the process of painting as important as the story being retold.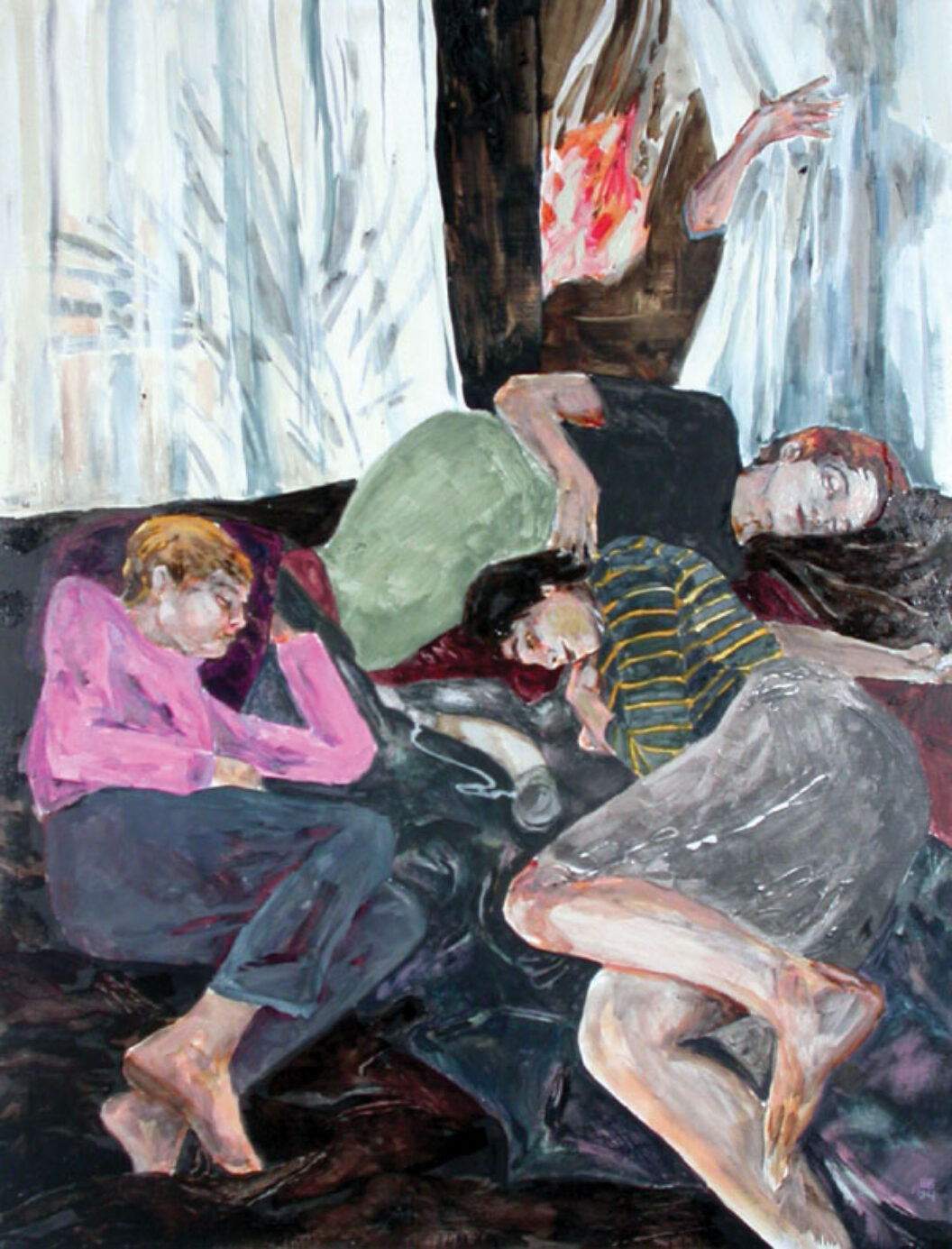 Unlike overhead-projector blow-ups of photos distorted by the process, Bas's pictures come from his mind and heart and remain intimate in scale. The title for his installation at the Fredric Snitzer Gallery in Miami last winter, We May Even See the Wind Together, implies with its romantic hint of hope and tenderness that there are real and created narratives that, before Bas, had been left in the closet for lack of courage. Here is someone who is painting with a vigor and creativity that we here in New York have not seen for a while. Bas paints not from historic posing, macho fever or '70s-style queen aesthetics but from a deep need to tell a story that has been waiting to be told, revealed within a story we already know.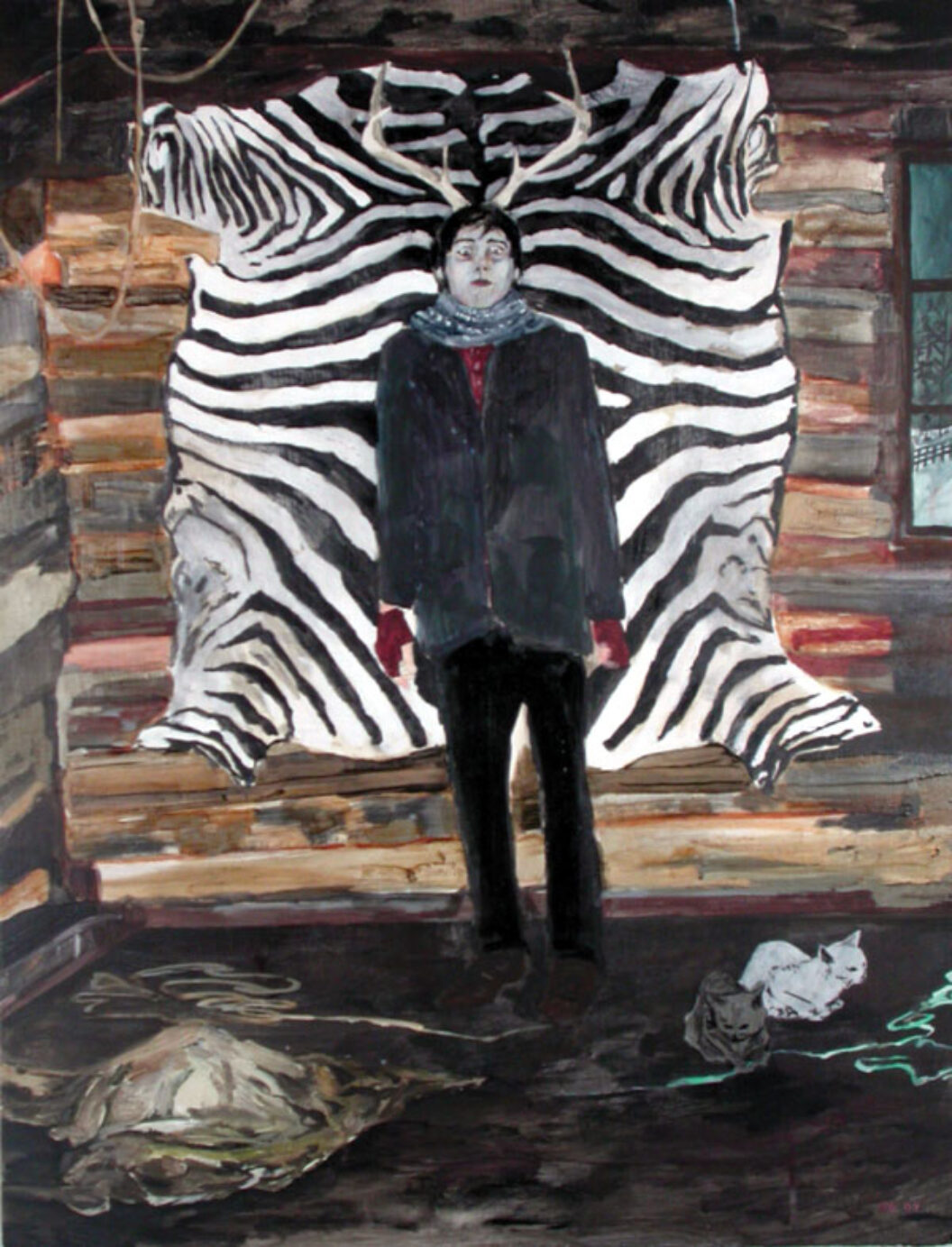 Originally published in
Featuring interviews with Olafur Eliasson, Ellen Phelan, Percival Everett, Francisco Goldman and Esther Allen, Ben Katchor and Alexaner Theroux, Jorgen Leth and Ann Mette Lundtofte, Michael Bell, and Mauricio Kagel.