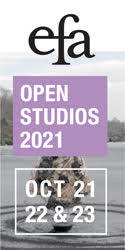 I don't have much to say about Henri Cole's new collection of poems, The Visible Man, (Knopf) other than: find this book. Read "26 Hands," "The Last Supper," and "Giallo Antico"—all amazing poems. Outside of this nutshell I might find a few things in this historical, personal collection to criticize, but I'd remain a lucky reader. Alone of all the poems I've read in the past year in periodicals, Cole's "Giallo Antico" stunned me—not just because Cole is one of those rare American poets who does not imagine he's among the first to visit Rome, but because of the poem's effortless movement from the details of a religious ceremony (white feathers simulating snow, released from the ceiling of Santa Maria Maggiore in Rome), to a meditation on the place of pain and suffering in religion and in history, to a culmination in the soil "where archaeologists are digging / all that is left of a God / who is Master of Pain because he is not human." Poets have been going to Rome for many years; now that the Grand Tour has become the Grant Tour, their itineraries can be predictable. But where some have reacted almost mechanically to Rome's stimuli—assembling souvenir poems at a rate of one epiphany per monument—Cole avoids this snapshot trap. More often than not, the range of his intelligence and the surprise of his art (in "26 Hands," a Japanese tour group visits The Last Supper) get him off of this hook. At his best, Cole floats the heaviest abstract objects in our lives, and turns them for us with the lightest touch.
—Tom Bolt
The Visible Man was recently published by Knopf.
Originally published in
Featuring interviews with Janine Antoni, Yayoi Kusama, Jenny Diski, Michael Cunningham, Simon Ortiz, Petuuche Gilbert, Simon Winchester, Gary Sinise, Thomas Vinterberg, and Marc Ribot.