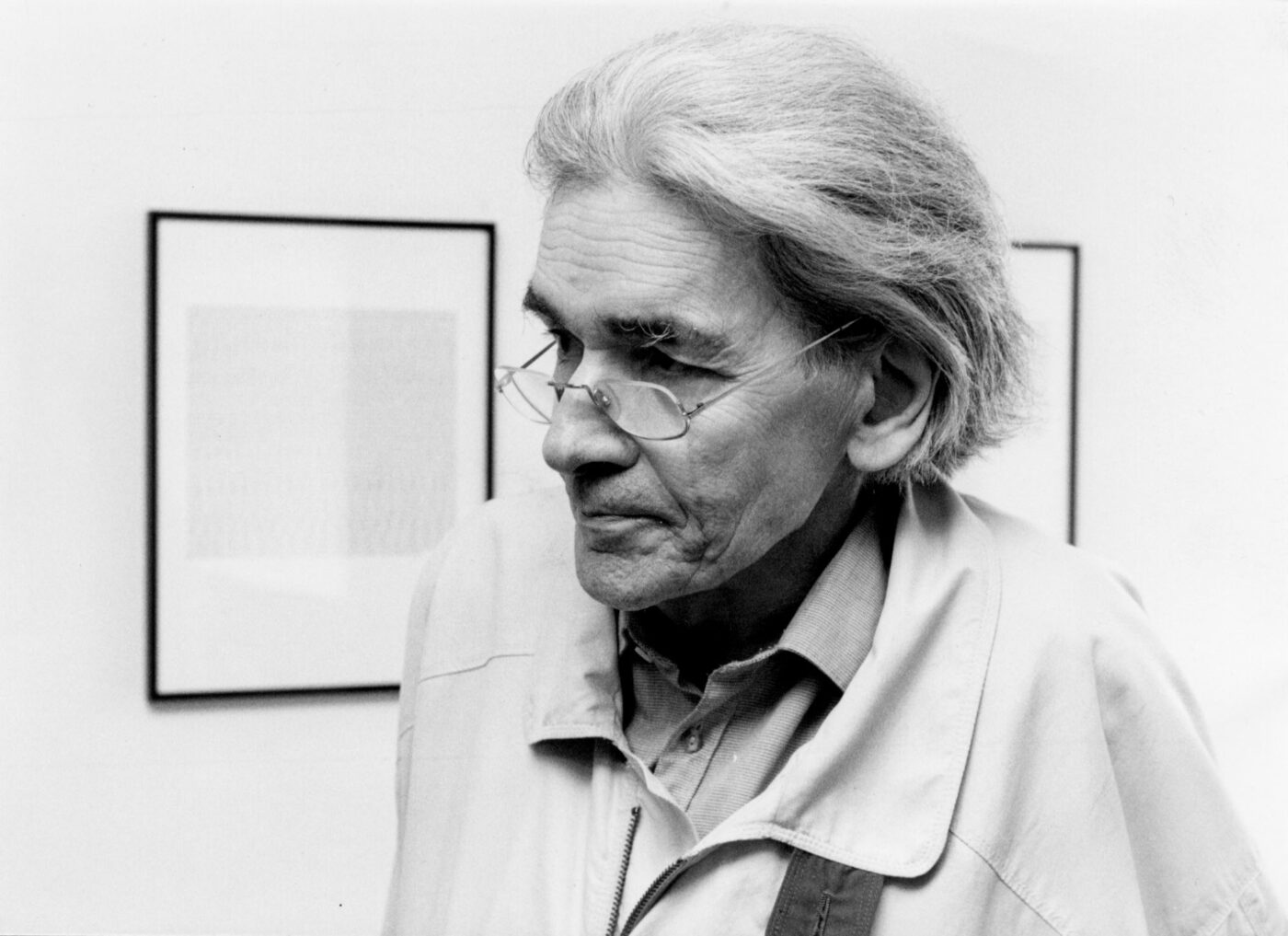 Adorno wrote that there could be no lyric poetry after Auschwitz; Duchamp made art an afterword. Between these two maxims lies Heimrad Bäcker's transcript, a slim volume of what passes for poetry, but is more poetic for being art's unadorned postscript. Bäcker (1925–2003) was a propaganda officer in the Hitler Youth at 17. At 18, he joined the Nazi Party. In 1968, he started collecting documents and quotations related to the Shoah. In 1986, the year former Wehrmacht officer Kurt Waldheim was elected president of Austria, Bäcker published nachschrift, now translated into English by Patrick Greaney and Vincent Kling. transcript is a series of statements taken from these documents, presented as poetry: each page contains one item that would bear witness, if witness could really stand to be born. Items spare and terrifying as a strip of razor (i need more freight trains if i'm going to take care of things quickly), as immediately cruel as mortality itself (you will find my body before you get to the school, it's by the street watchman's house, where albegno is, before the bridge. you can come and pick me up right away). The font is Minion Pro, the case lower, the white spaces vertiginous. There is no gratuitous gloss on the words, nothing put between you and your brute understanding:
66 min / 87 min / 106 min / 74 min / 65 min / 53 min / 70 min / 5 min / 66 min / 87 min / 65 min
Either you know what this means or you don't. If you do, then you are guilty too, for you can conceive of what happened as happening. Guilt, like art, is a verdict rendered after a series of facts. It is, like poetry, a rhetorical pronouncement. What has happened is no longer inconceivable, no longer inarticulable—in fact, it doesn't even completely need to be said. Scribbled among his loose notes on transcript, Bäcker wrote: "There is no other anthropology of fascist/terrorist systems except the analysis of their language." The materiality of language in transcript is solid as a chopping-block. Dalkey has chosen not to print a bilingual edition, since to see the German in situ might have alleviated the force of these poems by allowing a little linguistic buffer. And in an elegant aperçu, the translators have quoted existing English translations rather than generate new ones, so as to keep closer to its point of origin.
Concrete poetry traditionally considers the word as object; it (necessarily) monumentalizes as it objectifies. Bäcker thought of nachschriftas concrete poetry and even Eugen Gomringer, one of the field's initiators, praised the work as "a new chapter […] for concrete and visual poetry." Yet transcript does what conceptual poetry does: recontexualizes, re-engages, forces an allegorical confrontation with the excess of text and rhetoric itself. War is a discourse, genocide is rhetoric with a body count. transcript does not make a memorial that risks becoming a monument. But it does reuse and reframe, and in so doing, regurgitates the awful glut and smutch of language that, with the corpses it produces, is history's compost.
Thus, transcript takes without apology, and without adding anything to that which needs no introduction or interpretation. Too, there is no need for the endnotes providing the sources for the various items; their inclusion obliquely suggests that proof is needed, or that we might forget context. Our understanding of the poems is all the proof we wish we did not have, and it is our duty to recollect. Celan fractured language to show its brokenness in the face of evil; Bäcker replicates it as a face broken by war, needing no further breaking.
Vanessa Place is a lawyer, writer, and co-director of Les Figues Press.
Originally published in
Featuring interviews with Guy Ben-Ner, T.J Wilcox and Anne Collier, Sam Lipsyte and Christopher Sorrentino, Carlos Reygadas, Patricia Clarkson and Howard Altmann, David Sylvian and Keith Rowe, Edgar Arceneaux and Charles Gaines and Rick Lowe, Charles Bernstein.