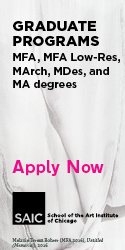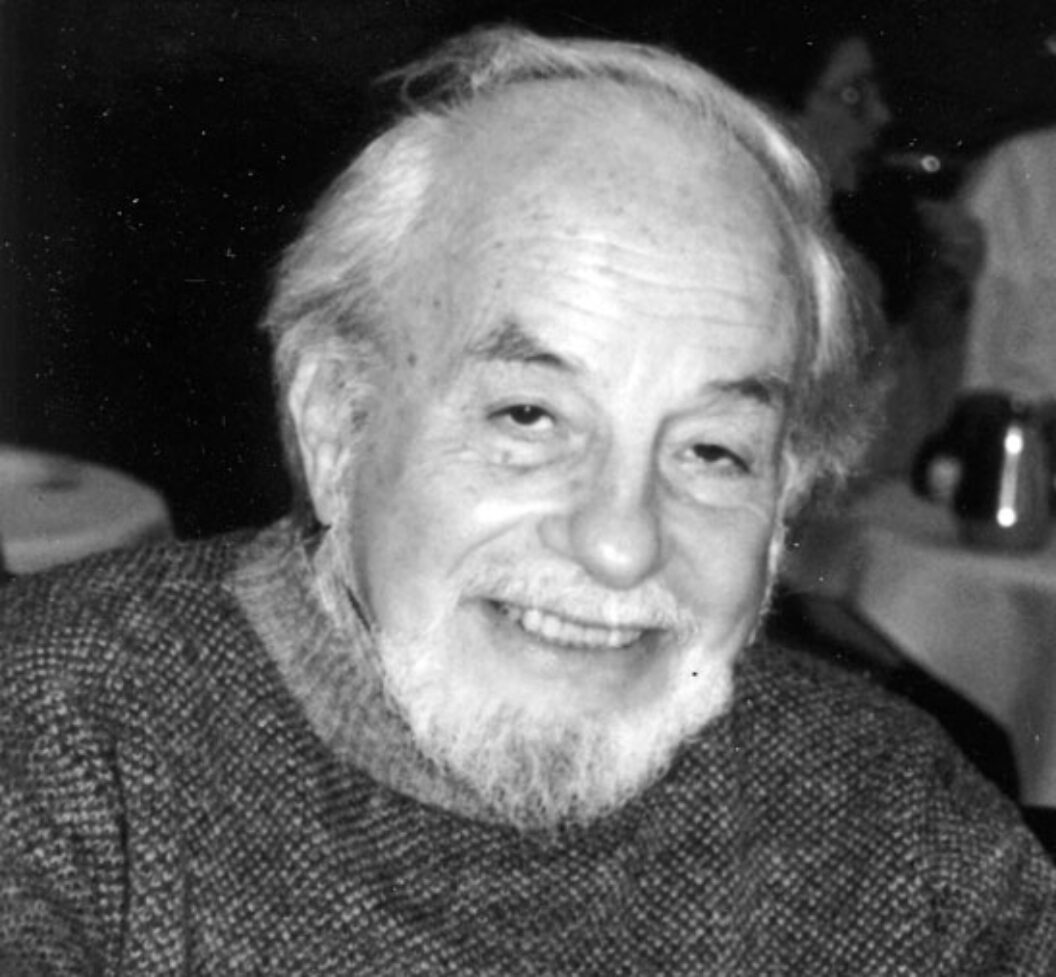 Harvey Shapiro, one of New York's major 20th-Century literary figures, is a poet and former editor of the New York Times Book Review. Here he reveals why a New York poet constantly works with found material.
"Desk"
After my death, my desk,  which is now so cluttered,  will be bare wood, simple and shining,  as I wanted it to be in my life,  as I wanted my life to be.
Harvey Shapiro's poems are without frills. There's no wasted motion in them; the language is stripped down, simple and shining, as in his poem, "Desk." His career as a published poet spans more than 60 years, and the later poems, in particular, are sometimes explosively funny, because the speaker seems to be so without illusions, so at home with the absurd and ridiculous. Shapiro is a seasoned observer of the human comedy; a cynic, perhaps. But his is a poet's cynicism—well earned yet always open to the beauty of the everyday, the transcendent moment, the unexpected illumination, the possibility of redemption.
His poems come out of his experience—as an Air Force radio gunner during World War II; a Jew; and a Brooklynite New Yorker … a New Yorker's New Yorker, really.
"New York Notes"
I
Caught on a side street
in heavy traffic, I said
to the cabbbie, I should
have walked. He replied,
I should have been a doctor.
II
When can I get on the 11:33
I ask the guy in the information booth
at the Atlantic Avenue Station.
When they open the doors, he says.
I am home among my people.
He's published 12 books of verse and edited the anthology Poets of World War II . His most recent book is The Sights Along the Harbor: New and Collected Poems (Wesleyan University Press, 2006). He's also been a force in New York cultural life: he was the editor of The New York Times Book Review for nine years and, before and after that, an editor at theTimes Magazine .
Harvey and I have known each other for close to 20 years and we have had many long conversations during leisurely dinners. This interview was the first time he talked to me seriously about his work.
Maggie Paley Harvey, tell me where and when you were born.
Harvey Shapiro I was born in Chicago in 1924. I'm 86—the evening of my life.
MP Did you write poems as a kid?
HS Some. I was influenced to start writing by Arch Oboler, a radio commentator and playwright. There were a lot of poetic dramas on radio when was I was a kid. I think I sent some poetry to him once, but that was in my very early years. I didn't seriously start writing poetry until after the Second World War. I was at Yale during Pearl Harbor and I was an international-relations major, which means I didn't have a clue who I was. Did I think I was going to be a striped-pants diplomat? By the time I came back from the war I was an English major and knew I wanted to write.
MP Did you know you wanted to write poems?
HS Yes, poetry was my only serious interest. I played with the notion of being a novelist at some point, but I never did anything about it. I wrote some short stories when I was in college, and after college I wrote some plays for one of the TV shows—I think it was the the Ford Television Theater Hour. I remember I did a TV adaptation of Stephen Crane's story "The Blue Hotel" that wasn't accepted. The only other kind of writing I've done is song lyrics.
MP Really?
HS Yes, I had a friend, Leo, who was a high school teacher and wrote cabaret material on the side. He decided we should be a songwriting team, so we did it for about a year. What I remember about the experience was that we would go into an office in the Brill Building in New York and a guy would be sitting behind the desk smoking a big cigar. And Leo would sit at the piano and sing the song and the guy would say, "No!" We did have one record made. I think the criticism was that what we did was too show business, too much like musical comedy rather than pop. So we were not successful. Leo went into advertising and made a lot of money writing jingles before retiring very early and buying a little nightclub on Fire Island. It was called Goldies.
MP So when and how did you actually start writing poems?
HS I wrote poems seriously when I came back to Yale on the GI Bill. I recently sold my papers to the Beinecke Library at Yale and I included a notebook of early unpublished poems. So that was when I started seriously writing.
MP You once said in an interview that in the beginning you weren't able to use first-person pronouns in your poetry.
HS It's hard to know how you pick up styles. My first poems weren't anecdotal or personal; they had religious or political themes. They tended to be formal, the rhetoric tended to be elevated. And then my material changed. There were things I wanted to write about that I found I couldn't write about in this style. I had to change to fit my material. I guess that's what happens to a lot of writers. I'm still looking for my voice. Actually I gave up thinking about that about 50 years ago. I just write and I assume it's my voice.
There were a lot of theories in the air when I began. There was Eliot's push for impersonality in art, although all his poems turned out to be highly personal but nobody knew it at the time. And there was Yeats's theory of the mask: that you wrote out of a mask that was almost the opposite of yourself and that mask gave you the voice you needed. I believed in that in the sense that I wrote poetry not to tell the world what I knew—because I didn't know much and the world wasn't interested anyway—but to find out things I didn't know. I wanted a power that I didn't have and one can think of that as looking for a self that one doesn't have.
MP How do you begin a poem? How do you know whether what you've got is a poem?
HS I remember the poet George Oppen visiting a class I was teaching at Columbia in the '60s. A student asked him that same question and George said, "When you have a line you feel you can bounce up and down on."
I did a lot of fishing when I was a little younger—surfcasting—and it's like when you get a strike. Something heavy and alive is on the end of the line and you don't know what it is but you can feel the power of it and you have to pull it in. When you feel you've got a line that's pulling a lot of emotional freight with it, then you know you've probably started a poem. A lot of my poems start with lines that come out of nowhere but have that feeling about them and then I have to explore them and see where the line takes me.
MP The line just comes into your head—
HS Just comes into my head, yes. Any poet in New York has to write found poetry because there's so much of it around on the street. One of my poems is about a story I heard in the Manhattan Plaza Gym locker room—"How Charlie Shavers Died."
MP You talk about visions in a number of poems—"…into the subway for my / first vision of the day…" What do you mean by visions?
HS Well, when I descend into the subway, that's my first take on reality for that day. It's my first view of the world; that's what I mean by vision. It's a hard question to answer because I'm not a platonic poet. I tend to deal in concrete realities, not abstractions. But I have been influenced by the mystical side of my Jewish background, the Kabalistic, Hasidic stories—and by Zen. I'm most comfortable in a kind of chaos. I recently did some translations from the Anglo Saxon for a book that Norton is doing and was very pleased to work on two chapters from a verse version of Genesis written in Old English, because they both took place before the creation of the world. I like that time, that moment before creation.
MP I know you used to sit down every night to write, didn't you?
HS I worked at the New York Times for years and for other magazines. I would go to my study around 11 pm almost every night and help myself with a little bourbon and beer chasers and just start writing. If the writing didn't come easily then I just wrote automatically. I just filled pages. After about a week or so I would look through it all and in all this rubbish there were one or two usable bits that would actually cohere and there was a chain of association that provided at least the start of a poem.
The bourbon was a great help. I also tried writing on pot. This was when we all were pot smokers. But that never worked because I couldn't control the elevation. I would think I was perfectly sober and then stand up and my head would hit the ceiling. I knew it would be useless to try to write. So I gave that up.
MP I used to be able to write very well on pot. It would focus my attention.
HS Just the opposite for me. I loved it for socializing and it moved me out into the world but it didn't bring me in, whereas liquor did. As William Carlos Williams said, liquor and love narrow the world to a point. It was true for me.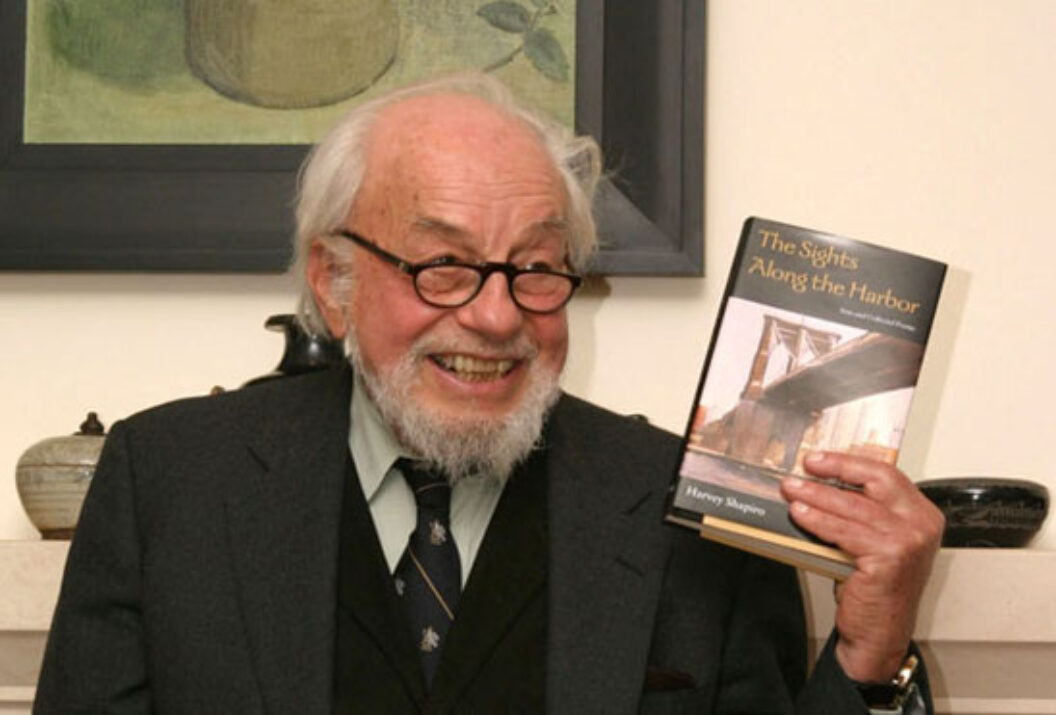 MP How did you know Williams?
HS During the war, some Yale undergraduates started a magazine called the Yale Poetry Review. When I came back from the war, I joined it as an editor. It wasn't for undergraduate writing, although a couple of us slipped our work into it, naturally. It was really for professional writers, and I asked Williams to send us poems. So we sent letters back and forth and then in 1949 I was at Yaddo for most of the summer and he and his wife Flossie were both guests then. He was working on book three of Paterson. Williams was a major influence on all the poets writing at that period, including Robert Lowell, and he helped change Lowell's style when Lowell needed to break through his formal, Anglophilic writing. I remember a poet once saying to me when I showed him an early draft of a poem, "You don't want to be able to walk through a line of poetry. You want to be blocked at every point so you have to push your way through the rhetoric." That was a '50s notion. I still have some taste for that kind of rhetoric. I mean I'm still a reader of Milton. But against that was the Williams line, which was accessible, moved quickly, moved from thought to thought. You had no trouble with pushing through the language; language carried you along.
In terms of my influences, Williams was followed by the Objectivists, a group that in fact included Williams and published a book of his. They were friends of his. These were a group of poets who came up in the '30s—George Oppen, Louis Zukofsky, Charles Reznikoff, and Carl Rakosi. What they all had in common, Reznikoff said to me, was the "Don'ts" that were being published by Ezra Pound in Poetry magazine. "Don't write 'dim lands of peace,'" for example. They wrote a very urban poetry. They thought of the poem not as an expression of self—or not as personal speech—but as something that was made, that became its own object. That was important for me in forming my notion of poetry.
MP What does that really mean, that a poem was its own object?
HS Well, that the poem is disassociated from the poet, that it doesn't depend on romance. All writers live a kind of romance. They have a kind of plot that they think they're in. The work of art may start with that, but in the end it really has nothing to do with that.
MP I sort of get what you're saying, yet it seems to me that your late poems, especially, are very much an expression of your personality.
HS True. The late poems are. That's partly age. I've been writing about age and what it does to you, so, naturally they're an expression of my personality. What I liked about Reznikoff—outside of the beauty and simplicity and craft of the work—was that the man who moves through his poems is not a romantic hero but a poor shlub who is lost in the city, trying to make his way through the streets, like trying to make your way through life. That antiheroic view of the poet I think affects a lot of my poems.
MP Does that have anything to do with your view of yourself? Maybe it's a kind of mask?
HS I don't know if I'm a believer in the self or in the voice. I believe in multiple selves. And multiple voices. I think looking for your "true self" is an impossible task because the self changes all the time.
MP Is the shlub your Yeatsian mask?
HS Yes, I guess it's a kind of mask. For a while that was something I adopted for some of the poems that I wrote.
MP What makes something a poem rather than prose?
HS I still believe in the poetic line. I've never quite understood prose poems. I believe that art is partly governed by measure and that the line should be a unit in itself. It doesn't have to be a syntactical unit; that's why I like Milton's blank verse, because he doesn't work with syntactical units. There's this constant enjambment going on; that is, the syntactical unit flows over into the next line.
MP Can you tell me what a syntactical unit is?
HS Where the grammar doesn't end at the end of the line.
MP What do you like about Milton? I don't get it. He seems bombastic to me, hard to penetrate.
HS I like the organ-stop music, the sound of it. I like the density of the lines. "Lycidas" is a great poem and sections of Paradise Lost are marvelous. In a way, he's the opposite of Chaucer. It's two traditions of English verse. Chaucer is working with the small words and Milton with the large Latinate sounds.
MP I like Chaucer; shows you where I'm at. So is it language that's at the root of poetry for you?
HS Yes, I think there has to be a kind of music to the language for the poem to be successful. There has to be something that holds a poem to the page. It's got to be in the music of the lines, the way the lines are placed, the way sounds echo each other. Whether you use rhyme or assonance or alliteration or whatever, something has to knot it together beyond the thought. A lot of the poetry that's popular now is discursive—expository. It doesn't mean much to me. I don't hear the music in it. I don't get the sound out of it that I want. I remember reading with one poet who chatted so much while reading that it was hard to know when the poem began. He said, "That's exactly what I'm looking for. I don't want the audience to know when the chat ends and the poem begins." I understand that impulse and respect it. But I guess I'm closer to the notion that—I don't want to sound pompous, and I guess this is a pompous notion—the poet is a kind of bard, that there is something vatic about what he does.
MP Vatic?
HS That there's something kind of prophetic and wise about what he does; that he has to put on robes before he writes. I can see in some ways that may seem silly, but for me it's an attractive notion, though a lot of my writing is urban and anecdotal because that's what's given to me. Ideally, what I'd like to write are poems that contain great secrets that one can't get at easily.
MP You talk about "the muse" a lot. Who is she?
HS Well, she's a muse! I have written about different women that I've known. I guess some women have trouble with that in my poetry.
MP You mean in your sex or love poems?
HS Well, that I tend to use women in my poetry, which is a kind of exploitation.
MP When you ask for the muse to come are you not speaking of an actual woman?
HS That depends on the poem.
MP You've edited an anthology called Poets of World War II. What did you look for in the poems you chose?
HS The governing principle was something that Wallace Stevens wrote during the war: "In the face of an overwhelming actuality, consciousness takes the place of the imagination." So I was looking for poems that had some basis in reportage. Now, that could have been guided by the fact that I worked at a newspaper for a long time. What I really wanted were poems from soldiers who had actually seen combat, men and women who had served in one way or another, and from civilians who had actually experienced something. I remember I got a long and considered review from Helen Vendler in The New Republic; at the end of the review she said that I had omitted the best poem by a woman poet about World War II. That was Elizabeth Bishop's poem "Roosters," which is a terrific poem, but I had never thought about it specifically as a World War II poem. It contains military imagery, but it has more to do with masculinity itself. It is a poem of the imagination, although it's based on the roosters that run around Key West. It didn't seem to fit into the family of poems in the anthology.
MP You were editor of the New York Times Book Review during 1975–1983. I have two questions: one is what did you hope to accomplish and did you accomplish it, and the other is about how running the publication affected your writing.
HS I mostly hoped to get through the day unscathed. I had no great notions of reforming American literature. I hoped to find books to give space to that others might not find. I tried to read as much as could on my own. I knew that I had to follow my own interests, too, even though they were not the interests of the Sunday reader. So I did review poetry, and I did review books of criticism that had to do with literary theory—if you don't cover what interests you, you're going to dry up. When I took over, the Book Review seemed to be a vehicle for second-rate academics in Midwest colleges who were hoping to get a little leg up on their tenure search by publishing a review. I wanted writers, not academics, although I did have some very good academics writing for me. The critics that I read, I read with pleasure no matter what their subject was because I liked their minds and I liked the way they used language.
MP Did Norman Mailer write reviews for you?
HS No, I don't think so. I remember his Ancient Evenings coming out when I was the editor of the Book Review. Maybe Norman believed that every great writer had to write one long, unreadable book. Melville wrote Pierre, and this was his Pierre. But I did read it. Harold Bloom gave it a good review for the New York Review of Books but I thought it was a terrible novel. It got an adverse review in the Book Review, and when I met Norman, he said something like, "Gee Harvey, it must have hurt you to have to publish that review of my book." (laughter)
MP How sweet. Was Harold Bloom a student of yours?
HS No. Harold was a student when I was teaching at Cornell in the '50s. I think he was translating Hebrew poetry at the time. I remember when he was ready to go to Yale for his doctorate, I took him to a bar in Ithaca and said, "Harold, I think you're making a mistake. This is no business for a Jew to get into." (laughter) It was very true at the time. He didn't take my advice, and as it turned out, he was right. Things changed radically in a few years. But some years later Harold still remembered this. At a dinner party later at Yale he recounted the episode just as I recounted it to you. But then maybe ten years after that, he published a novel and there was a party for him at Books & Co. When I arrived, he called me over and told the story again, only this time the punch line had changed. This time it was, "Harvey said to me 'This is not the business for you to get into because you're the kind of guy who always gets into trouble with the department chair.'" I didn't say anything then, I ran into him again later at the Century Club for a Wallace Stevens celebration and Harold was the guest speaker—and was brilliant as always. Afterward at dinner I told him that he had told two versions of the story and I said, "Harold, you know the second version isn't true. Did you change the story to fit your circumstances?" And he said, "How do you know? It's my story." And it's true; he was the one who really remembered it. I had forgotten it. It was in his mind. So if he wanted to change the ending, he had every right to.
MP In reading through your latest book, The Sights Along the Harbor: New and Collected Poems, it occurred to me that your poems aren't that far from Frank O'Hara's. They're colloquial in tone and language, though the language is anything but loose or arbitrary. They're witty, sophisticated, often ironic, often set in New York. In fact in one of your poems you even say that you now think of Schuyler and O'Hara the way you used to think of Oppen and Reznikoff.
HS Well, that's true. I thought O'Hara and Schuyler were brilliant poets and they undoubtedly have influenced my work. I learned some things from O'Hara, but I'm a very different poet.
MP For sure, I was just noting that whereas you may have thought you were in a nook over here with Oppen and Reznikoff, you actually might be much more in the mainstream than you think!
HS (laughter) I hope that's true.
MP What was it like to go through your work in order to choose the poems for The Sights Along the Harbor? Did you have to reassess yourself—or assess yourself?
HS Well, I tried not to be too judgmental. The book is collected poems, not a selection of gems. I did it by instinct, quickly. I didn't ask anybody else to read what I was doing. I don't know if it would be the same book if I did it today and I went back over my work. I did jettison some poems because of quality, but others because they didn't seem to fit, they didn't seem mine.
MP Did you discover anything about yourself in your work—or your selves—that surprised you?
HS I felt there was a unity to the book that I hadn't planned and that I didn't see when I looked back on my life. That pleased me. I published about 11 books before this one, and I was more concerned that publishing a "collected" might get in my way.
MP Has it?
HS To some extent, yes. But I don't generally know how I come to write the poems. Occasionally I've tried to trace poems to see where they started—I've kept notebooks since 1966—and I'll find that a poem I just finished began in a notebook in 1975.
MP Are these notebooks you write in when you're walking around on the streets?
HS No, I don't take notes when I'm walking around on the street. I've seen poets do that; Yehuda Amichai used to do that all the time. I'd walk around New York or Jerusalem with him and he'd always be stopping to write something down. These are the notebooks that I use in my study at night. They're drafts. When I have a good draft I type it up, and then work on it some more. And then I put it in a folder of sort of unassimilated poems. And then some of those end up in a folder of poems I think I like and I might want to use at readings or put into a new book.
MP Is being Jewish a way of looking at the world for you now? I know you go to synagogue on high holy days, but what does it actually mean to you?
HS Well, it's tribal loyalty, basically. And yeah, I think I have some connection with ancient tribal gods. It's partly an interest in the past, the deep past, the Biblical past. It's not so much Yiddish shtick. There are poets I know who were Buddhists for a while but there weren't many Buddhist anthologies so then they became Jewish poets because there are a lot more Jewish anthologies (laughter). I don't think I'm one of those.
But yes, there's a kind of marriage between avant-garde poetics and Jewish culture. I guess I'm a part of that; it's partly a family feeling. Some of this is simply responding to Jewish writers; Delmore Schwartz's short stories, more than his poetry, meant a lot to me, as did some of Paul Goodman's poetry. And of course I read Saul Bellow and Philip Roth when they were coming up. It's partly cultural but it is more than that. But it's not cultural in the "lox and bagel" sense. I'm not an observant Jew, but there's something about the cultural beginnings and pre-beginnings that interest me. The tribal stories interest me.
Maggie Paley is the author of Bad Manners, a novel; The Book of the Penis, non-fiction; Elephant, a chapbook of sestinas; and many magazine articles and book reviews.