An Artist's Guide to Herbs: Sarsaparilla by Harmony Holiday
"The blood of the thing is the truth of the thing."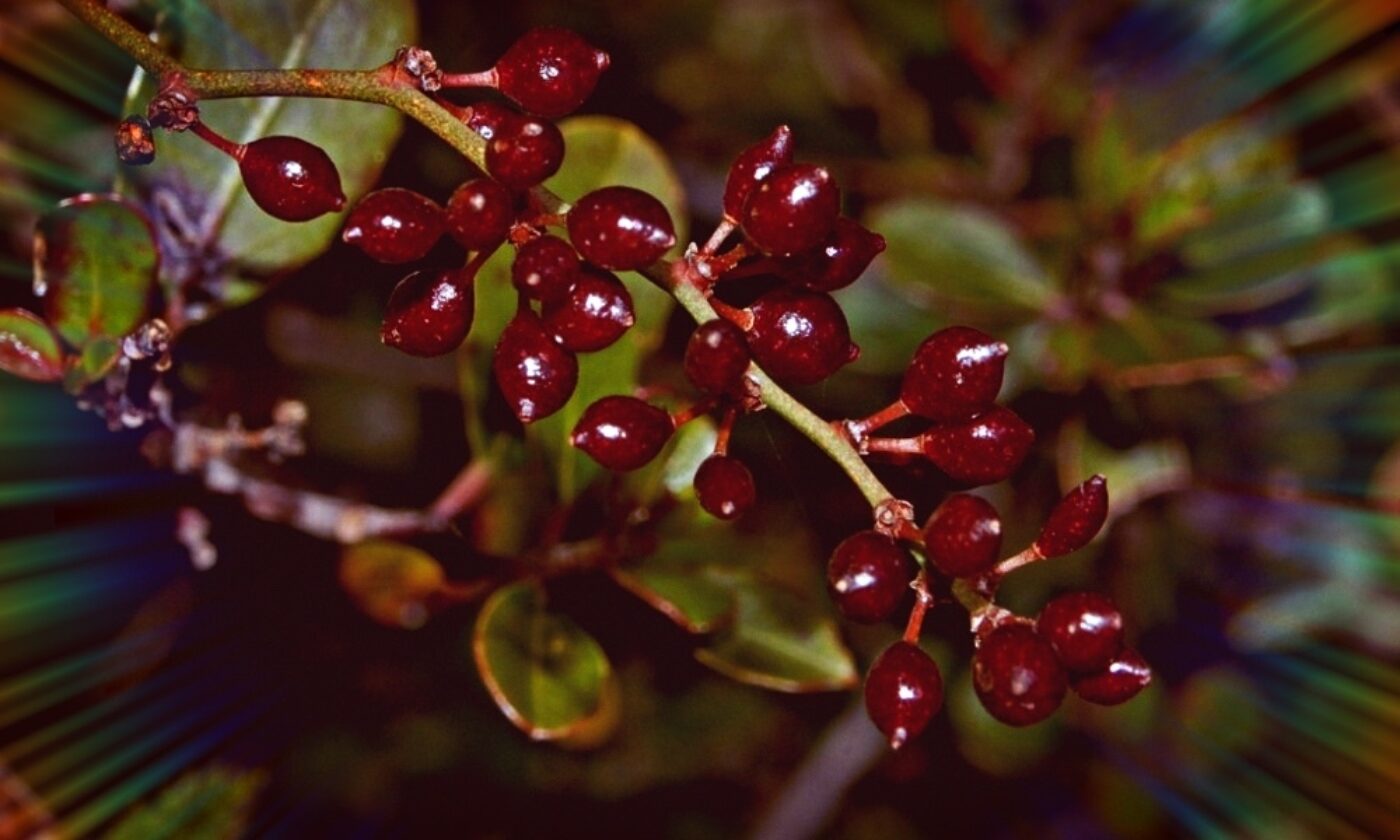 While scouring the topic of reparations, searching my mind for a sense of collective agency, my thoughts brought me back to the body. This led me to so-called folk healers, and then plants and herbs, with a deeper study of their generative and regenerative properties. One day, while listening to MF Doom's Special Herbs beat tapes for the umpteenth time, it dawned on me that I wanted to create an analog in writing, equally ambitious and free, a primer, to help us collectively remember to take care of our bodies regardless of the violence that regularly gets inflicted on our physical selves and psyches.
The whole world is anemic and full of good mannered vampires who crave one another's broken blood. Broken and blue. Broken and blue. Iron is scarce in us: Fe on the periodic table, fer, in French, the feral element undiscoverable in American silhouettes, missing from the blues blood. Through the lens of industrial capitalism, metals belong in machines and factories. Luckily, if not tragically, our bodies too are mechanized and mined for productivity, they are machines and factories that run on precious metals, they are our displaced and living industries, a connection often missed until these vessels begin to shut down and we wonder what enfeebled us, what we might have neglected for too long.

Start with the blood, which feeds the one hundred trillion cells in the body. The blood of the thing is the truth of the thing. If it is missing minerals, the cells starve, or pull them from the bones, like plants yanking up the earth they live in, leaning toward the serpent. You can tell when you start hunching or feeling arthritic tingles that the blood is hungry, that your body has begun to cannibalize itself. But when we're told we're iron deficient, that our blood runs cold, we respond in the same way, we try our hand at old fashioned cannibalism. A slab of steak from the belly of abducted cattle, the rib of a cancerous pig who squealed grotesquely while the machines ground its insides to bits inside of an unmarked brick factory in rural Jesus saves territory. Jesus save us? Broken and blue.

This animal flesh we try on as medicine and addiction further acidifies the blood and so more calcium is pulled from the bones and we become cesspools full of semi-digested and rotting proteins, unable to hold ourselves up, bellies rolling onto the horizon, our joints swell, lazy cowering in the upper back that narrows the scope of heart muscle and pinches the nerves in our necks, and we suffer a near constant hunger because we have not fed ourselves. We name it desire and will, though it is the opposite, because we are still starving, still anemic and lacking the magnetic charge that is our birthright. Iron from the blood of other animals is a false hope at salvation, a parasitic temptation, it does not assimilate in the human body besides as the gunk of hopeless inertia.

Only produce grown in mineral rich soil and eaten in abundance can restore the electromagnetism of our mangled human blood and unwind its pernicious anemia. Sarsaparilla, nature's original root beer, in bloom from August 15 to November 15 in the northern hemisphere, can restore the balance of the blood and therefore help us establish a set of healthy red blood cells, which renew themselves every four months based on what we feed them. There's no way to get all of the minerals you need even from plant foods, but herbs like sarsaparilla help restore the homeostasis that food consumption cannot, especially if your food is grown in today's mineral deficient soil (which it is, don't play yourself). Be always finna work a root.
Harmony Holiday is the author of Negro League Baseball, Go Find Your Father/ A Famous Blues and most recently Hollywood Forever. She is also the founder of Mythscience, an arts production house devoted to cross-disciplinary work that helps artists re-engage with their bodies, the Mingus School, its first series of events, and the Afrosonics archive of jazz and everyday diaspora poetics. She worked on the SOS, The Selected Poems of Amiri Baraka, transcribing all of his poetry recorded with jazz accompaniment that had yet to be released in print.  Harmony studied rhetoric and at UC Berkeley and taught for the Alvin Ailey American Dance Theatre. She received her MFA from Columbia University and has received the Motherwell Prize from Fence Books, a Ruth Lilly Fellowship and a NYFA Fellowship. She is currently working on a book of poems on Reparations and the body, a collection of essays on the same topic, and a biography of jazz singer Abbey Lincoln. She lives in New York and Los Angeles.