Hari Kunzru and Porochista Khakpour at the Asian American Writers' Workshop by Lena Valencia
What was billed as a night of "laughter and thinking" actually was more nervous titters and revolutionary undertones as writers Hari Kunzru and Porochista Khakpour read some subtly inflammatory pieces from their most recent works.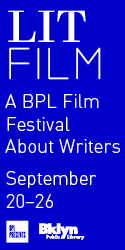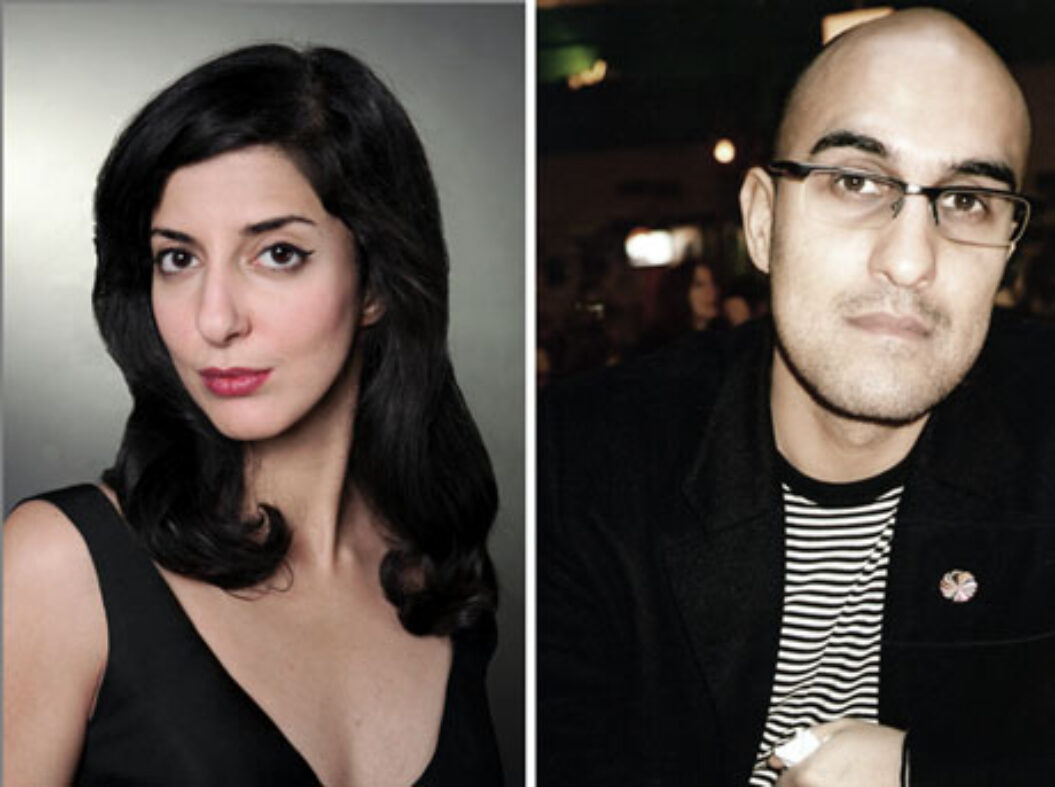 Khakpour read first from her debut novel Sons and Other Flammable Objects, which chronicles the plight of Xerxes, an Iranian-American growing up in Los Angeles. In the short selection she read that the young Xerxes attends a rally with his family only to witness one of the activists set himself ablaze. Like most of the novel, this encounter was based on fact: the activist Nusha Farahi (who barely gets any hits on a Google search) who set himself on fire during a Los Angeles protest. Her second selection was from an upcoming novella entitled The Deer Vehicle Crash Survivors Support Group, which, she wryly noted, was her opportunity to "exoticize Middle America" after being lumped into the category of a "Writer of Color." Based on her experience teaching in rural Pennsylvania, the novella focuses on a young couple who move from Brooklyn to rural Central PA. The husband is desperate for male companionship as his wife slowly begins to lose her mind. While it was lighter than the selection from her novel, there was something a bit disconcerting beneath its humor.
Hari Kunzru read a couple of segments from his most recent novel, My Revolutions, about a man who was involved in a terrorist group in late '60s London and is living under a new identity when his past begins to catch up with him. Kunzru constructs a convincing portrait of Chris Carver, aka Michael Frame, a mid-life crisis imbued ex-radical, so convincing that, after I'd read the book, I was shocked to look at the back flap and discover that he was named one of Granta's Best Fiction Writers Under 40. Besides his expertise at capturing the conflicted middle-aged male psyche, My Revolutions is meticulously researched and funny. He read the very beginning of the book, set in the present, to give the audience some context before delving into "some '60s." The most poignant section of his reading was his profile of Uther, one of the more radical characters in Carver's troupe, who goes from being an entertaining eccentric to disappearing into the mental health care system. Rather than going on a frothy idealist rant about the movements in Europe in the late '60s, Kunzru delves into the complexities of all revolutionary activity and makes the important point that many "revolutionaries" either ended up like Uther or joined the "enemy" and became Members of Parliament.
Though both writers hung around to schmooze afterwards, the reading would have benefited from a more formal Q&A, or at least a discussion. Both writers seemed ambivalent about the public's expectation of them somehow inserting their cultural heritage into their work. Kunzru even disclaimed that there was "nothing really Indian" in My Revolutions. While it is not, by any means, a topic that hasn't been approached before, it would have been interesting to hear their takes on it. Overall, however, the material spoke for itself.
Lena Valencia is a writer living in Brooklyn. She is also BOMB's Web Editor.