Harbingers of a New World: Nia Witherspoon Interviewed by Ivan Talijancic
Holding contemporary tragedies within sacred diasporic stories.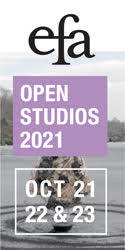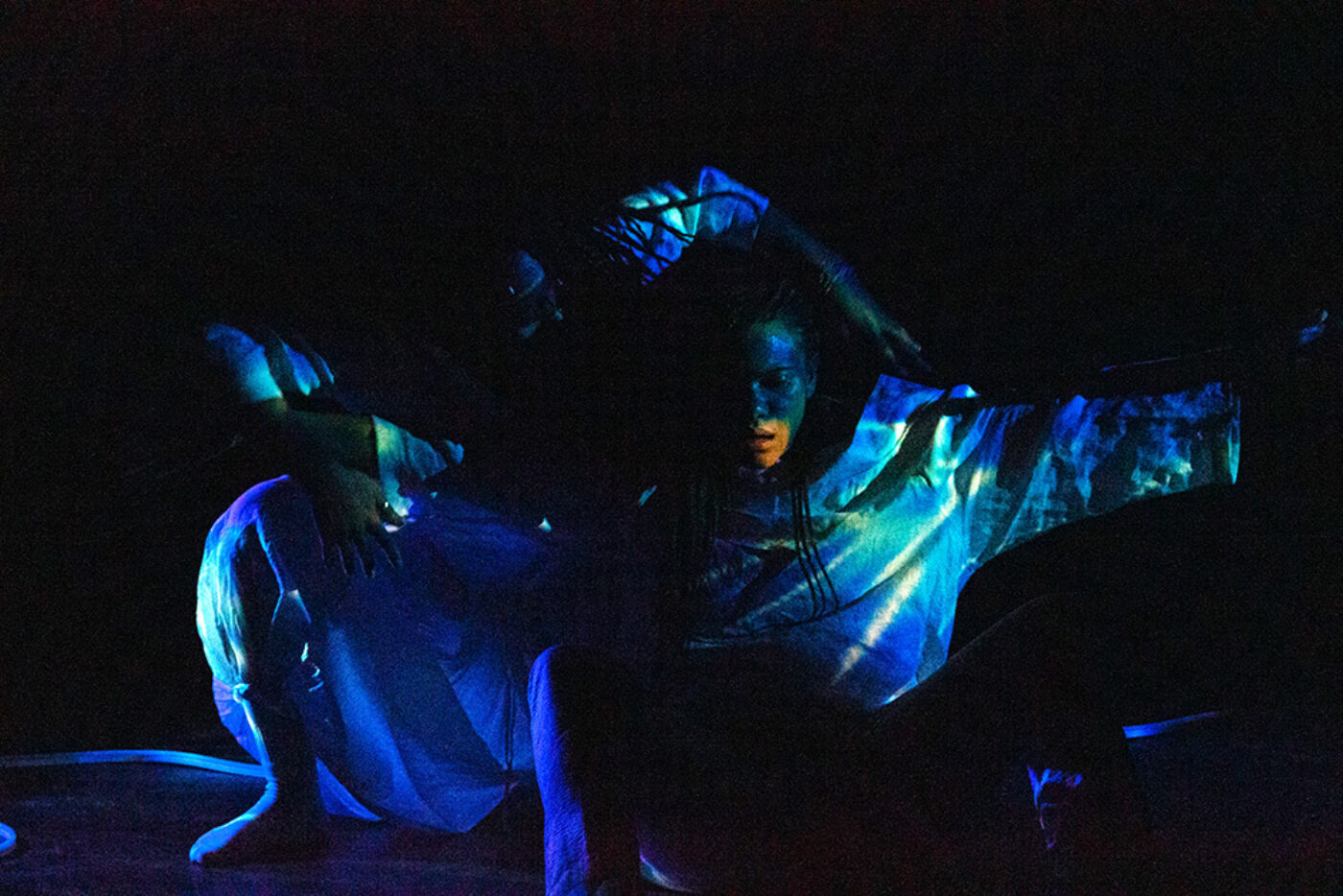 2021 is the year of Nia Witherspoon. The game-changing New Yorker is a cross-media artist, educator, and disruptor, as well as a current Jerome Foundation Fellow, Creative Capital artist, and the recipient of a coveted multiyear creative residency at Manhattan's HERE Art Center. In 2020, Playbill celebrated her as one of the "20 Powerhouse Women Directors Theatre Fans and Industry Pros Alike Need to Know." After the pandemic-inflicted hiatus, Witherspoon is ready to take the stage again in early June with Chronicle X, the first installment of her trilogy titled The Dark Girl Chronicles, an equally devastating and affirming cry in response to racial injustice in the contemporary United States.
I caught up with Witherspoon online from Venice, Italy, to discuss her debut at The Shed, the future of the Chronicles, as well as her vastly ambitious transformative justice initiative, The House of Ori.
—Ivan Talijancic
Ivan TalijancicAfter several iterations, your work Chronicle X is debuting at The Shed in early June. What is the thematic terrain that you are investigating with this piece?
Nia WitherspoonChronicle X is the first in a larger play cycle called The Dark Girl Chronicles. The cycle explores questions of state violence in relationship to Black women, asking how our contemporary tragedies can be held by Yoruba and other sacred diasporic stories, instead of the context of trauma porn we so often receive in our media. Chronicle X places the story of Diamond Reynolds and Philando Castile in the context of a Yoruba creation myth about the three most powerful bits of stardust, honoring the moment Diamond went on Facebook Live as both divine intervention and a Big Bang for Black liberation movements. Holding these stories inside our ancestral sacred stories not only supports us in slowing down and processing the trauma as a community; it allows us another way of knowing, another way of seeing, another way of imagining our world and our roles inside of it. This is the world that we have inherited, but all is not what it seems. What if we are not limited by Enlightenment Rationalism that says we are all powerless individuals but instead recognize ourselves as infused with ancestral ashé, with a potency (an "excess," says Bayo Akomolafe) that white supremacy can't touch. What now? When we are supported inside of trauma, as well as in our expansion and imaginative capacity, we go beyond what we understand as possible. It is only this that will get us to the world we need and deserve.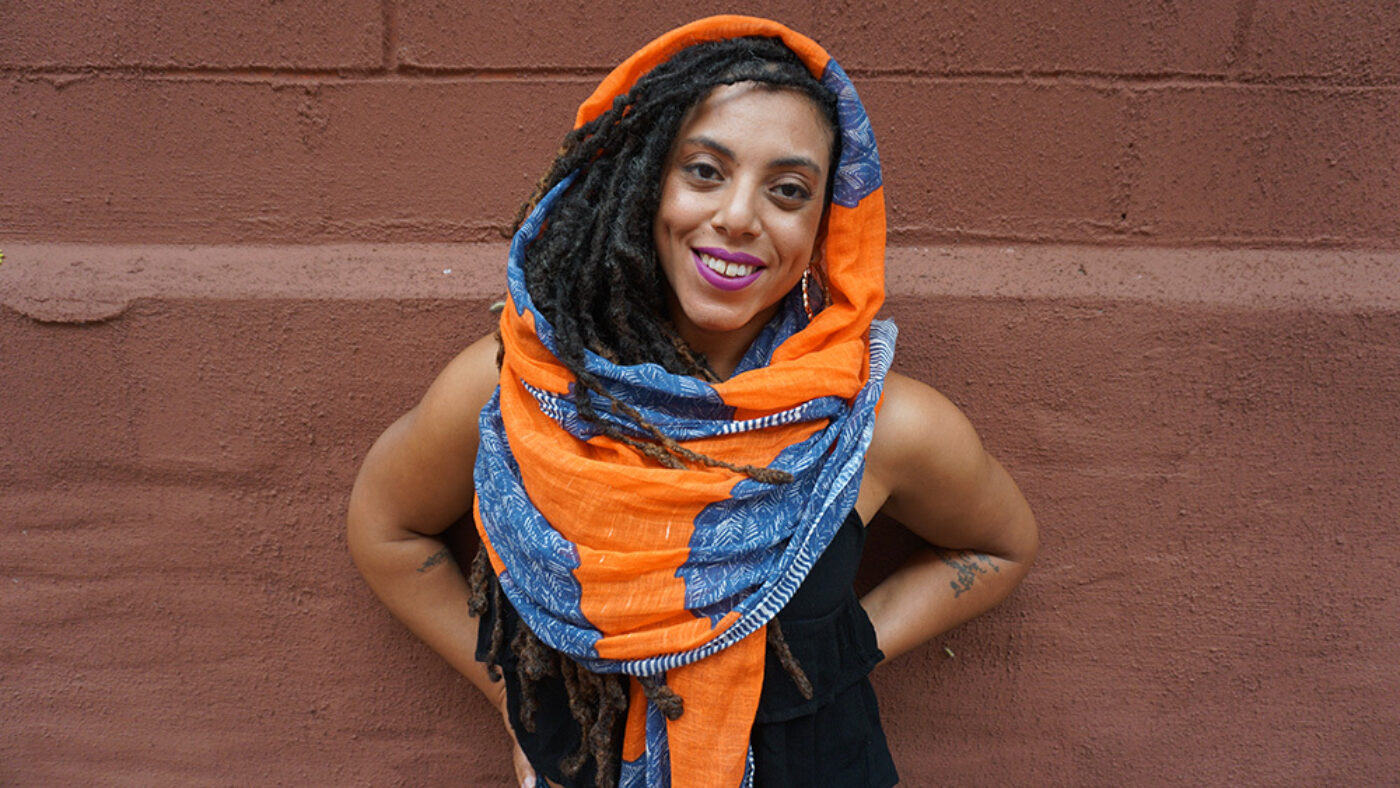 ITThis upcoming work is a part of an epic trilogy. What was the impetus that propelled you to embark on this ambitious undertaking?
NWThe Dark Girl Chronicles is a love letter to Black women. Performance is inevitably ideological, whether or not we name it as such, and this collection of works is sacred protest against the egregiousness of state violence that continues into the present moment and affects Black women in very particular ways. The series began in my heart when I watched the Trayvon Martin trials and witnessed Rachel Jeantel, a teenager who had just lost her best friend, being attacked on the stand. With complete disregard to the fact that she was in mourning, Rachel was denigrated for her clothes, her size, her speech, her style of communicating, and anything else the prosecutor or media found worthy of comment. Her exponential levels of grief in contrast to the miniscule amount of social space offered to her was unfathomable to me. There was no space for her vulnerability, even in this most tender moment. Even when mourning, Black women's bodies, pain, and truth are desecrated. We see the same pattern in the case of Diamond Reynolds. While Philando lay dying in the hospital, Diamond was detained in the police station for eight hours in a pointless and unconstitutional investigation, with no regard for her pain. The inability to perceive and appropriately respond to Black women's pain is a function of white supremacy rooted in the animalization and commodification of Black bodies during chattel slavery. The Dark Girl Chronicles—focusing on the stories of Rachel Jeantel, Diamond Reynolds, and Islan Nettles—draws attention to these issues by centering Black women's vulnerability, offering space first and foremost for us to be witnessed by ourselves and each other, and, secondarily, by the larger public.
The Dark Girl Chronicles responds to this collection of issues with indigenous knowledge, ritual, magic, and spell—all of which are Black feminist technologies that have survived despite all attempts at disappearance. Aesthetically, what this means is that the Chronicles place Black bodies inside of the expanse: deep ocean, deep space, portals, and multi-dimensional travel. Finding difference and subtlety in the dark of wombs, snail shells, and caves, inspiring feelings of awe, wonder, and possibility.
We are being asked to expand as a species. Black people, and especially Black women, queers, and gender-nonconforming folks have been leading that charge, along with Indigenous people and other POC. We are the harbingers of what Octavia Butler calls "the new world coming." Justice is inevitable, because justice is evolution. The Dark Girl Chronicles offer us a chance to reimagine our place inside human expansion and evolution.
ITHow do you envision developing the trilogy further after this upcoming presentation?
NWWe are at the brink of some very exciting discoveries with Chronicle X using XR technology that really allows us to dive into this notion of multiple dimensions and worlds that can support us in creating sacred contexts for Black bodies and making hyper-present ancestral knowledge systems. We're really excited about exploring these fascinating intersections with more dedicated time to developing this aspect of the piece to really expand the experience. As Black folks, we are forced to imagine a lot. (Black imaginative labor is the uncompensated foundation for pop culture globally.) So, there are some things I just want us to be able to see. Dream spaces, worlds, visions that will support us in all the intergenerational healing that needs to take place.
We are also hoping to collaborate with a number of theaters, museums, and presenting organizations in community collaborations that use The Dark Girl Chronicles, either individually or collectively, as an opening to support Black women and girls, as well as queer and trans folks—using embodiment, imagination, indigenous knowledge, and wonder as focal points, both nationally and globally.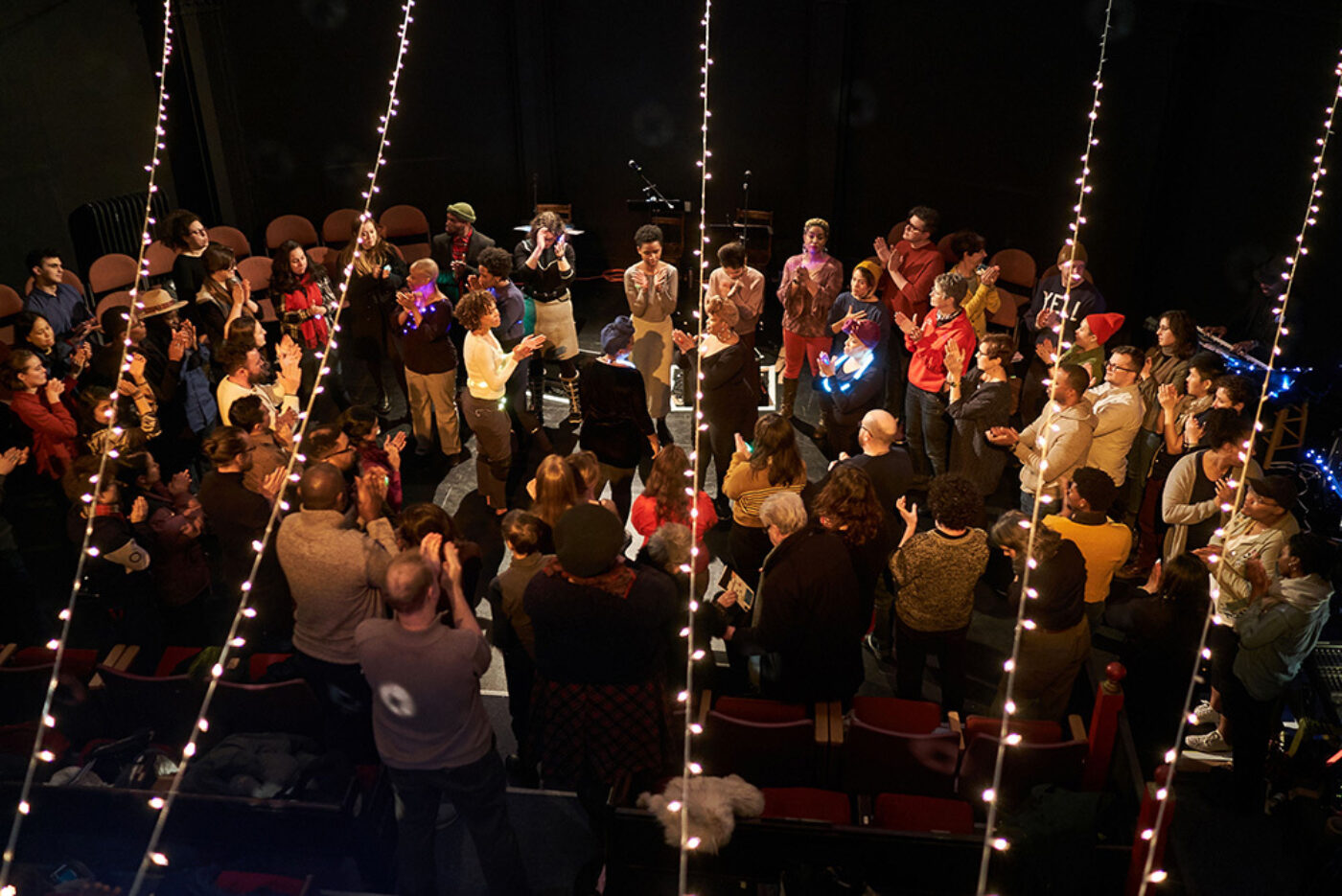 ITYour work spans a wide range of media and cultural sectors. Beyond the Chronicles, what other endeavors are you dreaming up at the moment?
NWHouse of Ori is my most recent dream-child. I am working to create a residency that nourishes the dreams and imaginations of Black women, queers, and transgender and gender-nonconforming folks, where we can nourish and be nourished as artists, world-makers, healers, and visionaries. Our ultimate goal is to purchase land and be self-sustainable by offering our beloved community time and space to envision, recover, and rest from the ongoing trauma of white supremacy, heteronormativity, and transphobia, as they rob us of our ability to be fully well. We want to offer a spiritual home and a physical refuge that provides safe and radical space to heal, create, research, grow, celebrate, set goals, build and share skills, and invest in body care, all while being rooted in African-diaspora architecture, cooking, geo-spatial structures, modes of healing, and ways of knowing. It is only through offering this kind of restorative space, we believe, that we will be able to fully support the revolutionary bodies and creative visions of our communities.
Live performances of Chronicle X will be presented free of charge as part of The Shed's Open Call, on Thursday, June 3, and Friday, June 4.
Ivan Talijancic is a time-based artist, educator, and journalist and co-founder of WaxFactory. He is the Artistic Director of Contemporary Performance Practices program in Croatia, recipient of a 2020 Performance Award from the Café Royal Cultural Foundation, and 2021 artist-in-residence at the Emily Harvey Foundation in Venice, Italy. His first feature-length film, 416 MINUTES, is currently in post-production.