Intention and Chance by Joey Perr
A selection of pages from Hands Up, Herbie!, a graphic biography of the artist and educator Herb Perr.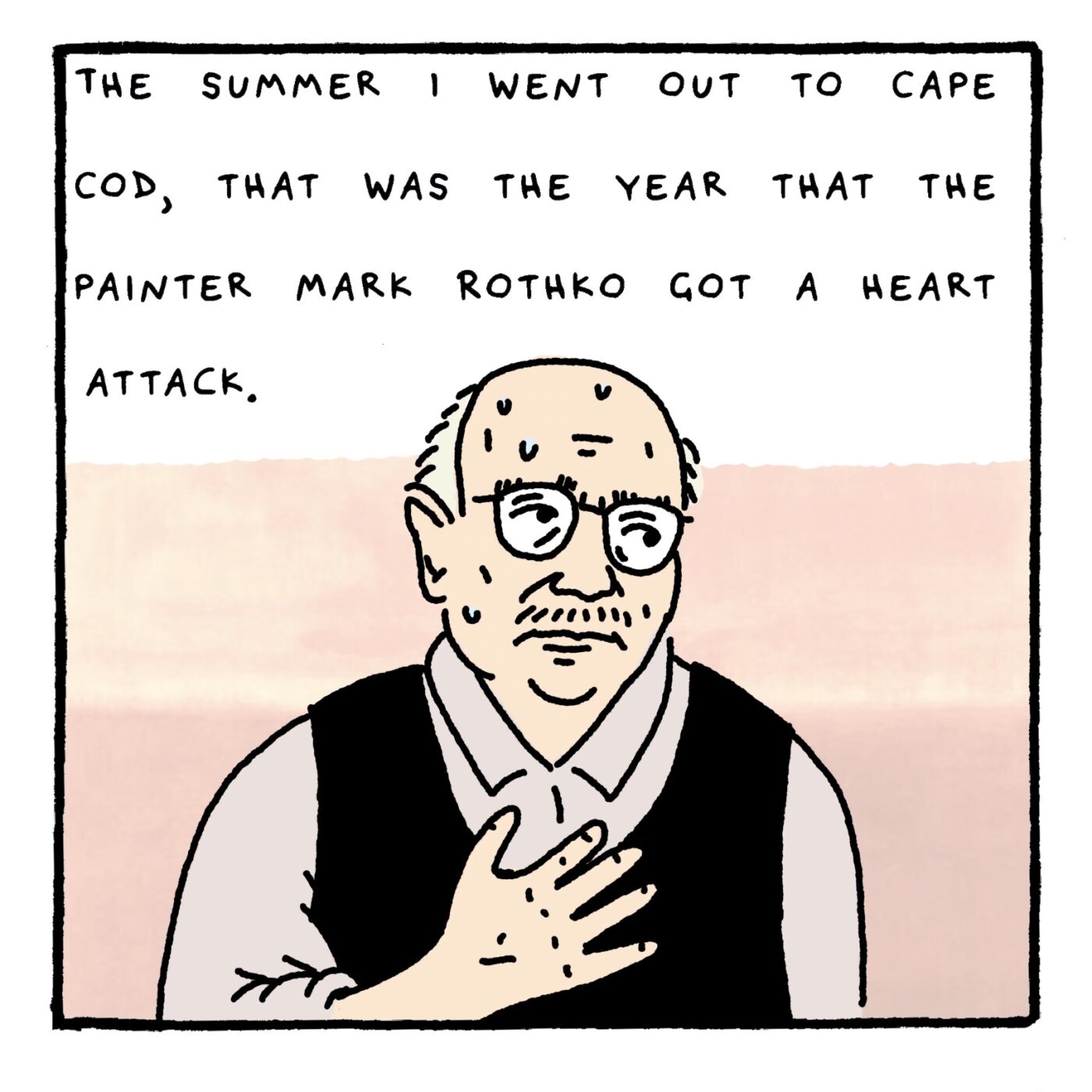 Born into a family of Jewish racketeers, my father Herb Perr was determined to become an artist. To escape the lowbrow limitations of his dysfunctional family, he moved into his own apartment when he was just fourteen years old, earning rent money by selling knishes on Brighton Beach Avenue.
Six years ago, I sat down to interview my father. What started as a ten-page mini-comic about Herb's childhood in 1940s Brighton Beach, Brooklyn, eventually grew into a 200-page graphic biography spanning his entire life. The following excerpt takes place a few years after Herb left Brighton Beach for good, in the 1960s, on a full art scholarship to New York University. There he came under the wing of his professor, Helen Frankenthaler, who became a mentor and helped him find his way in the Manhattan art world. My father enjoyed some success showing his paintings in galleries and museums, and worked as an assistant to Mark Rothko and Robert Motherwell. However, as time passed, the allure began to fade as Herb came to see the contemporary gallery scene as a capitalist enterprise, and became interested instead in harnessing art as a vehicle for social change.

—Joey Perr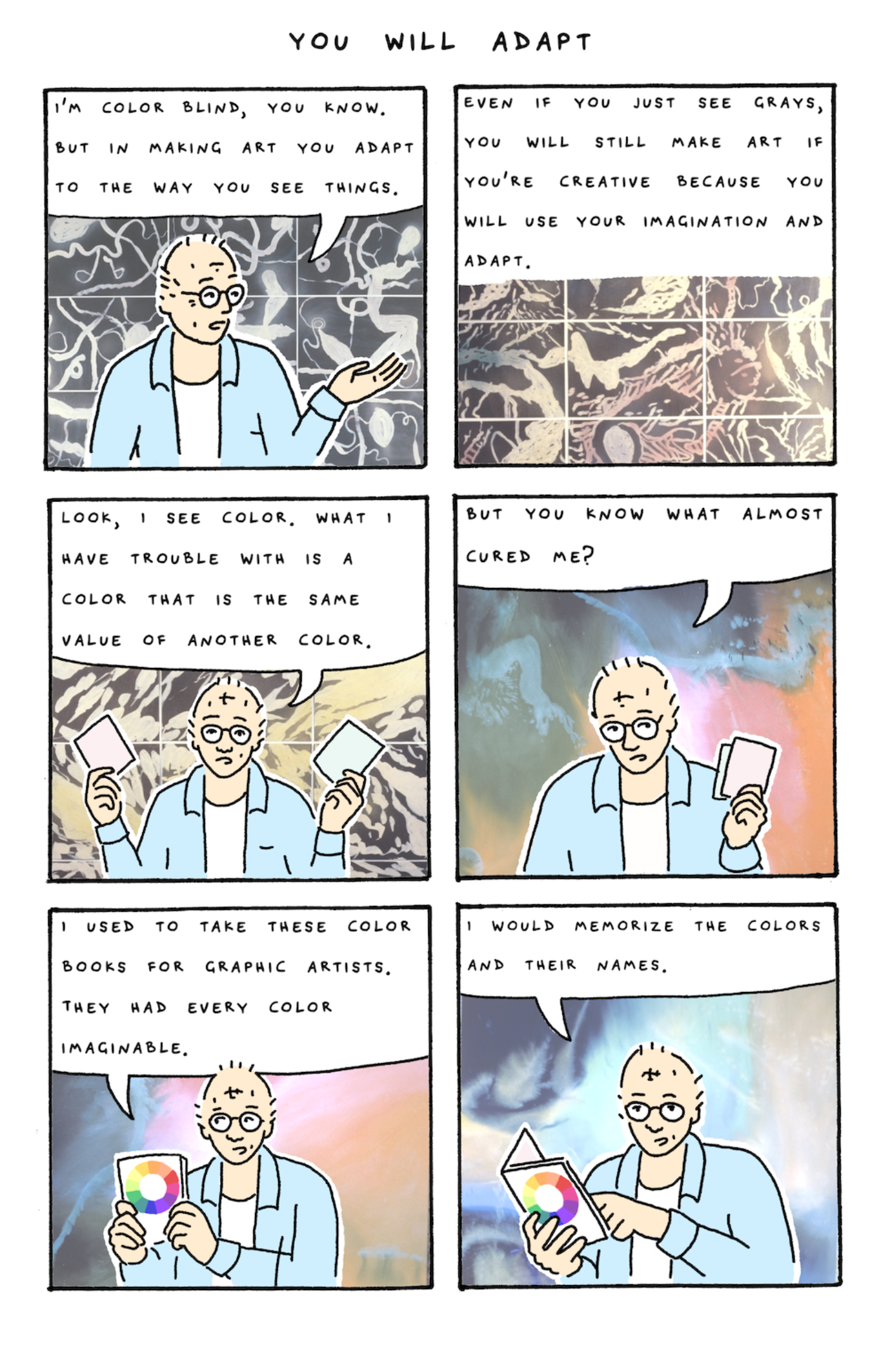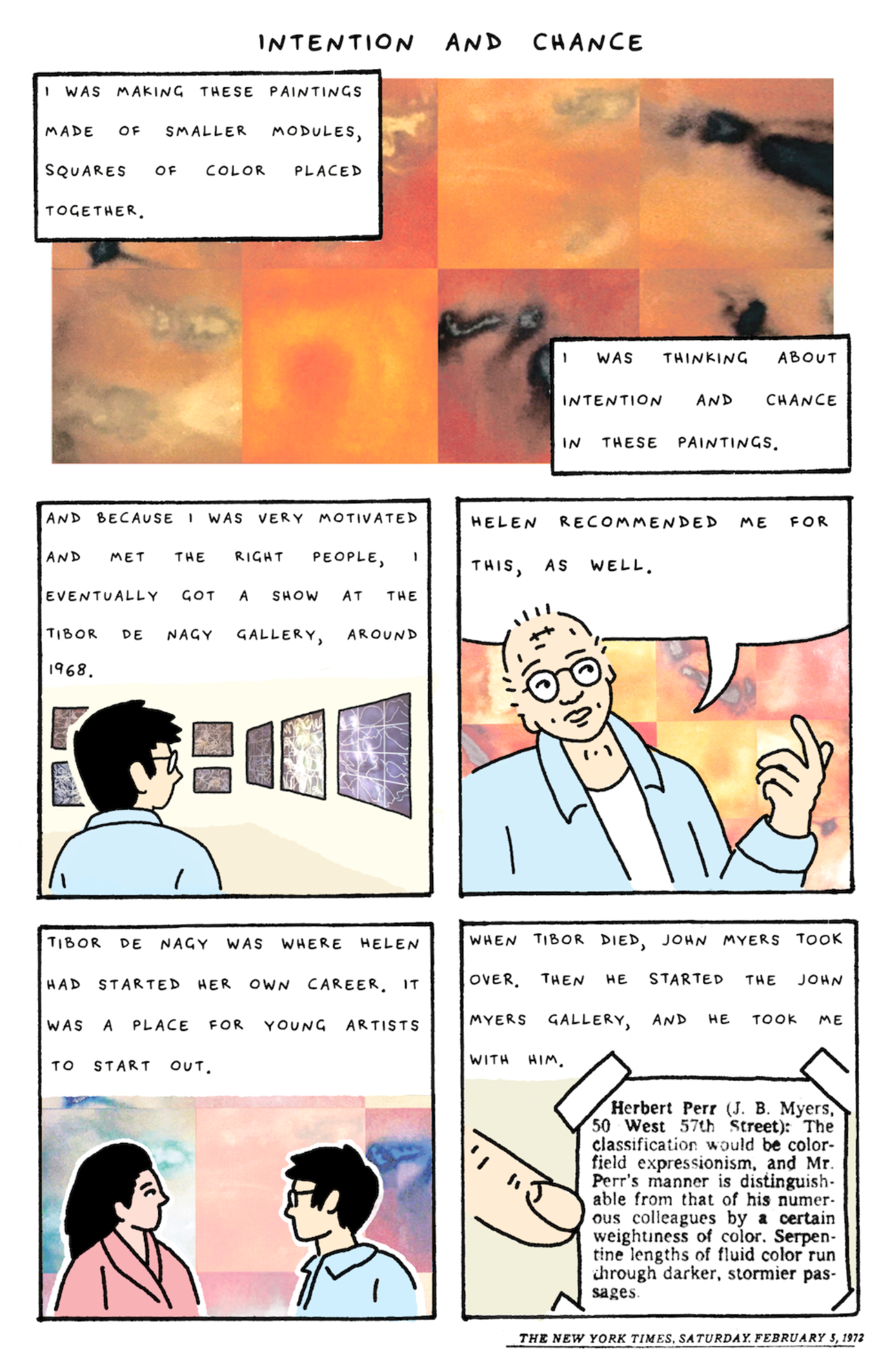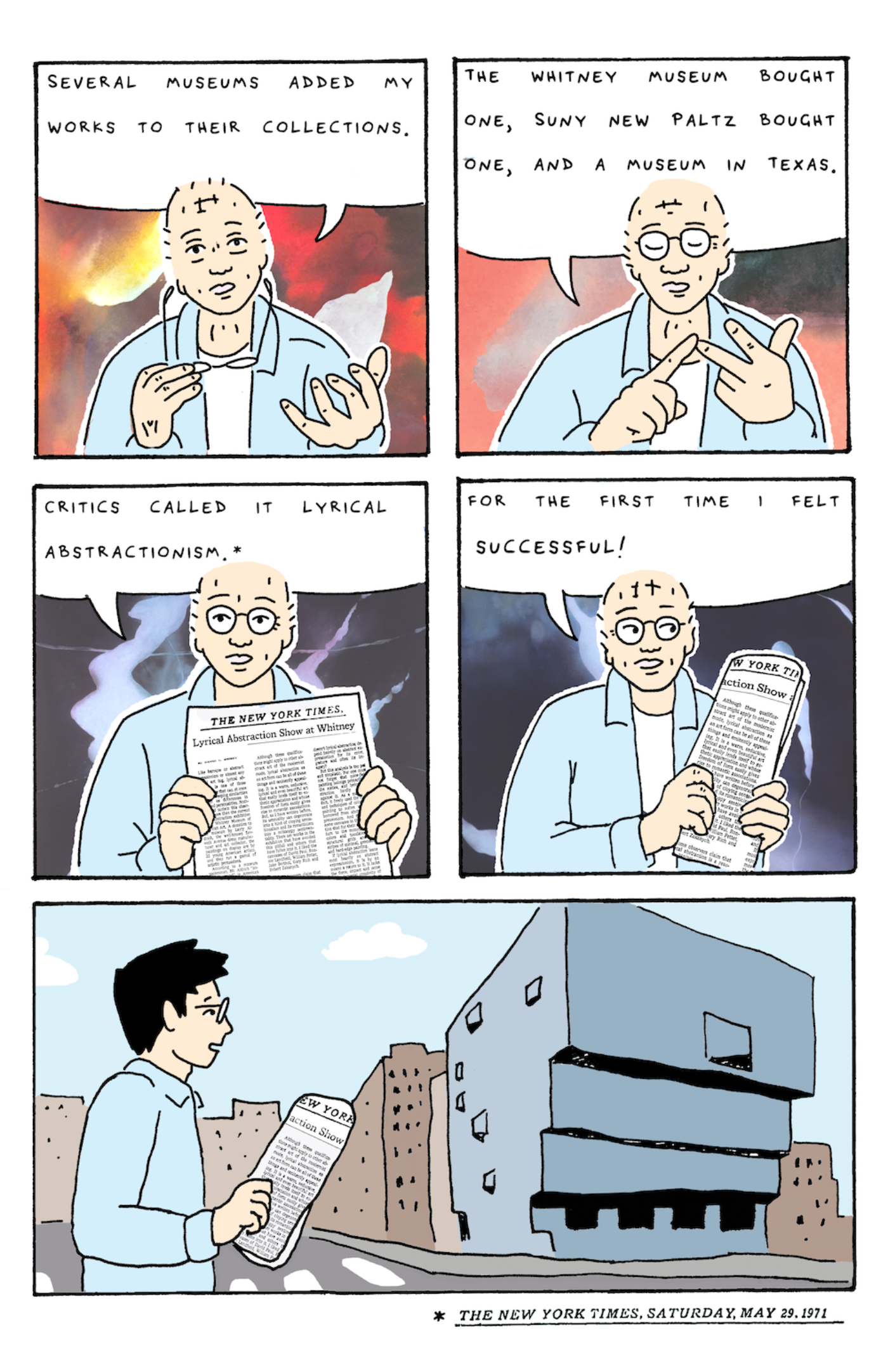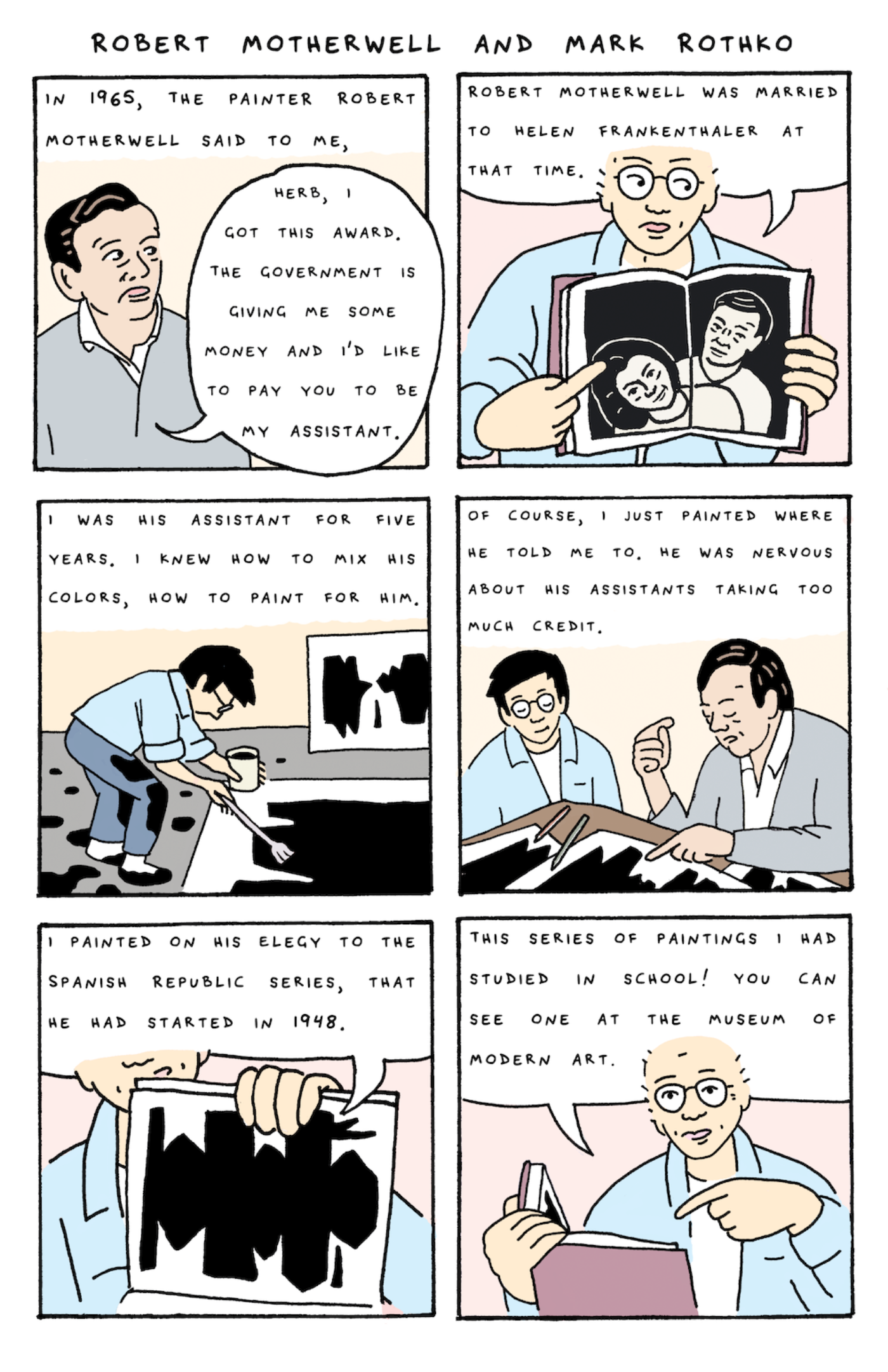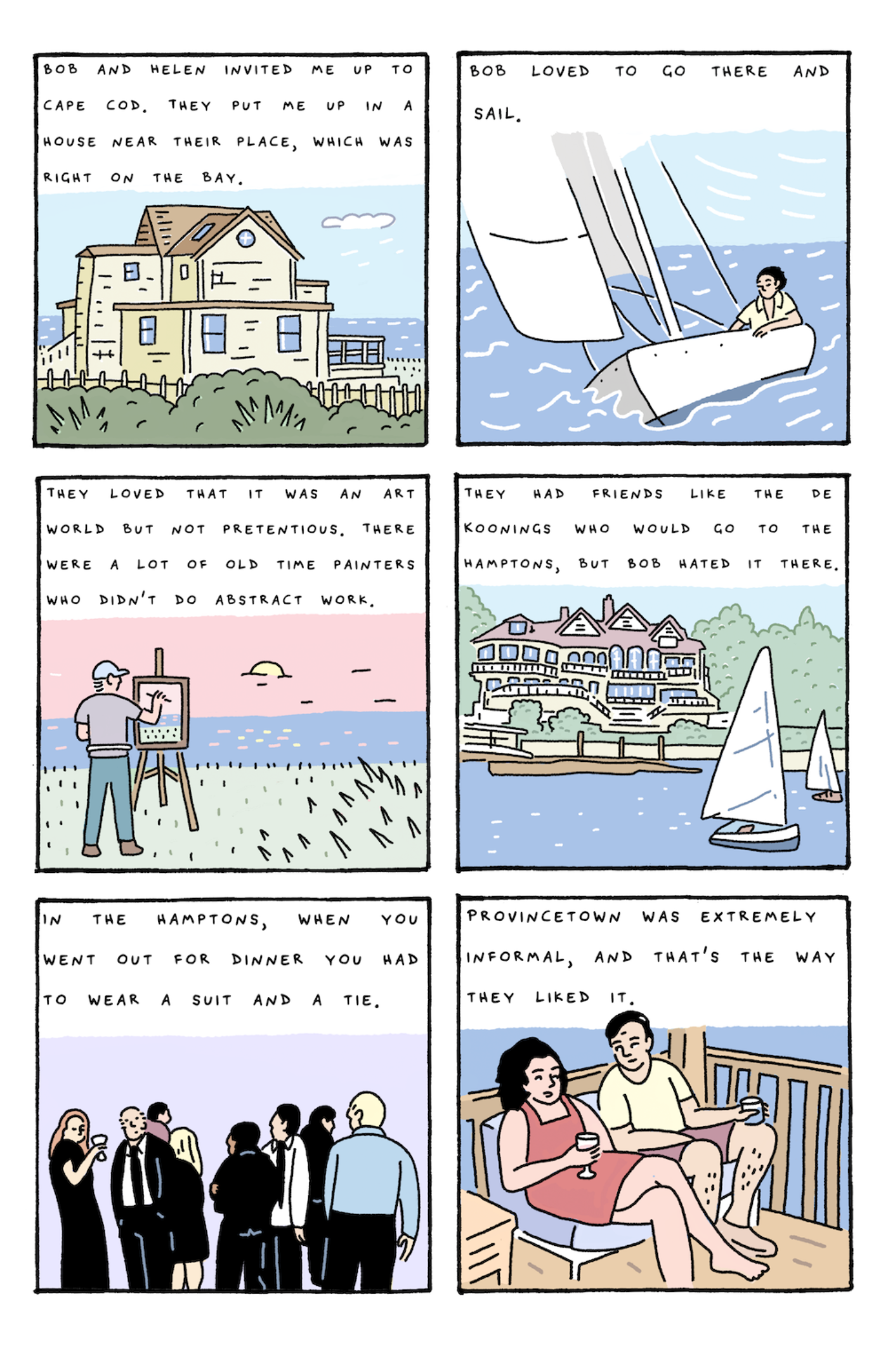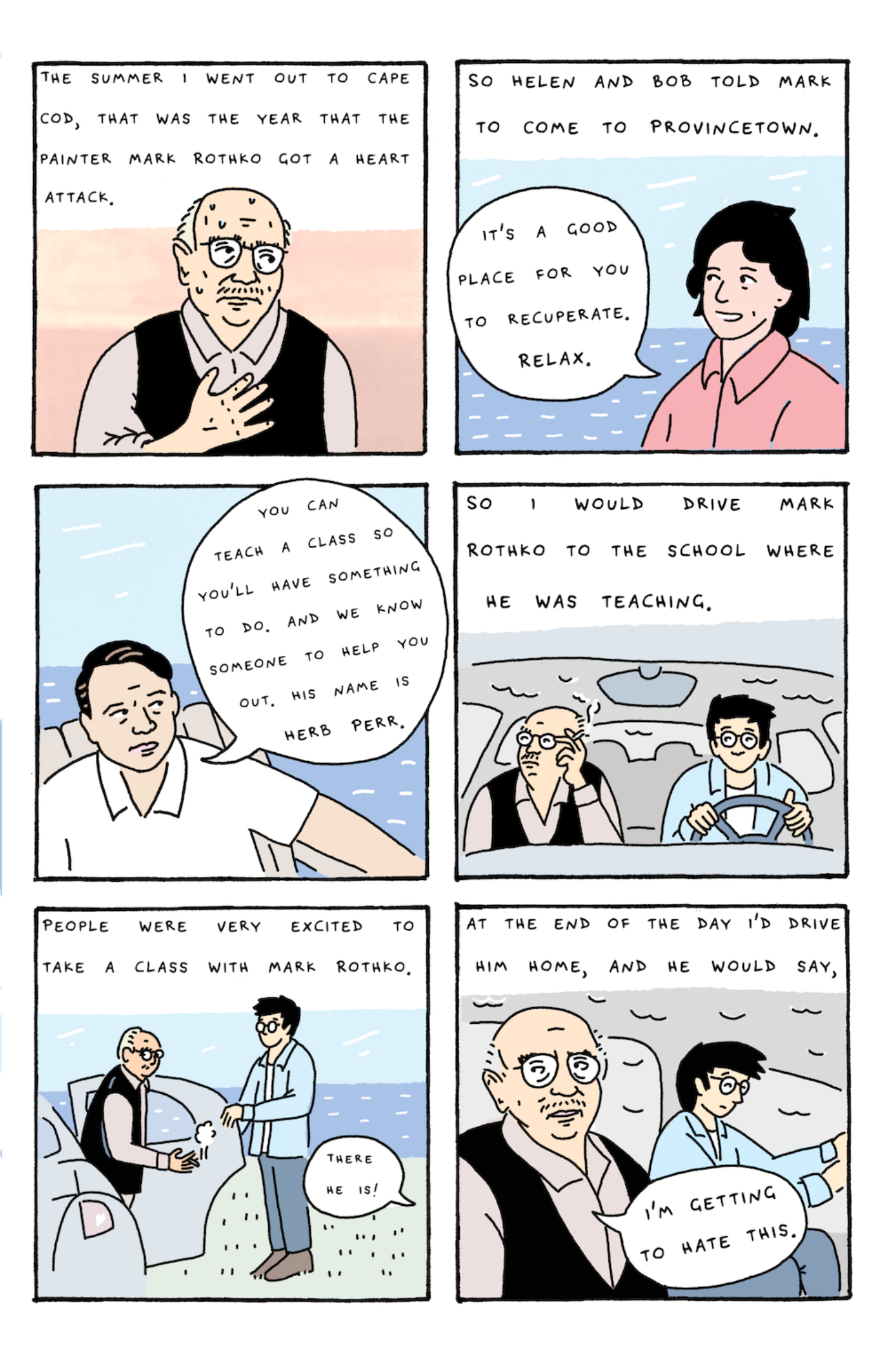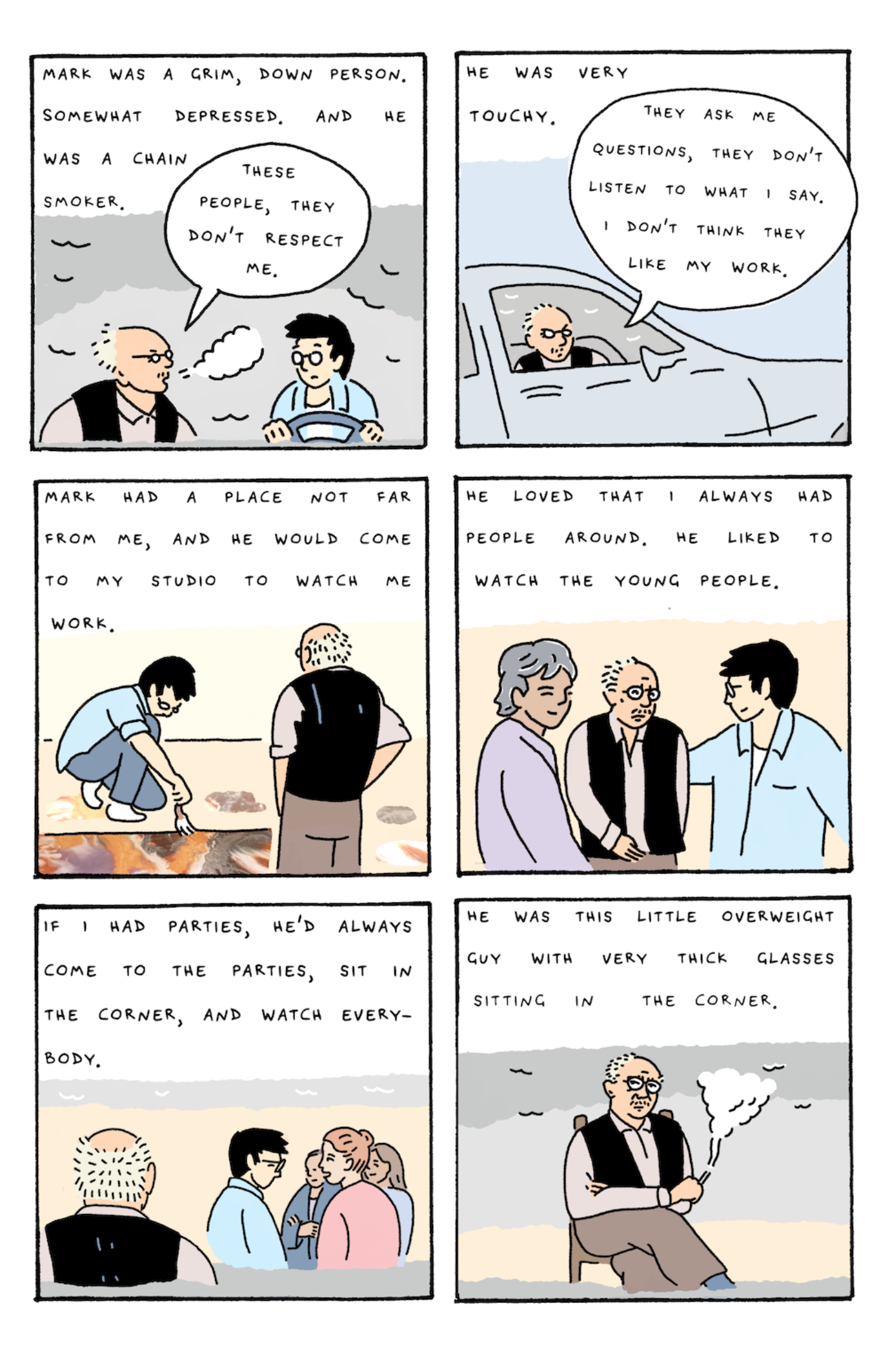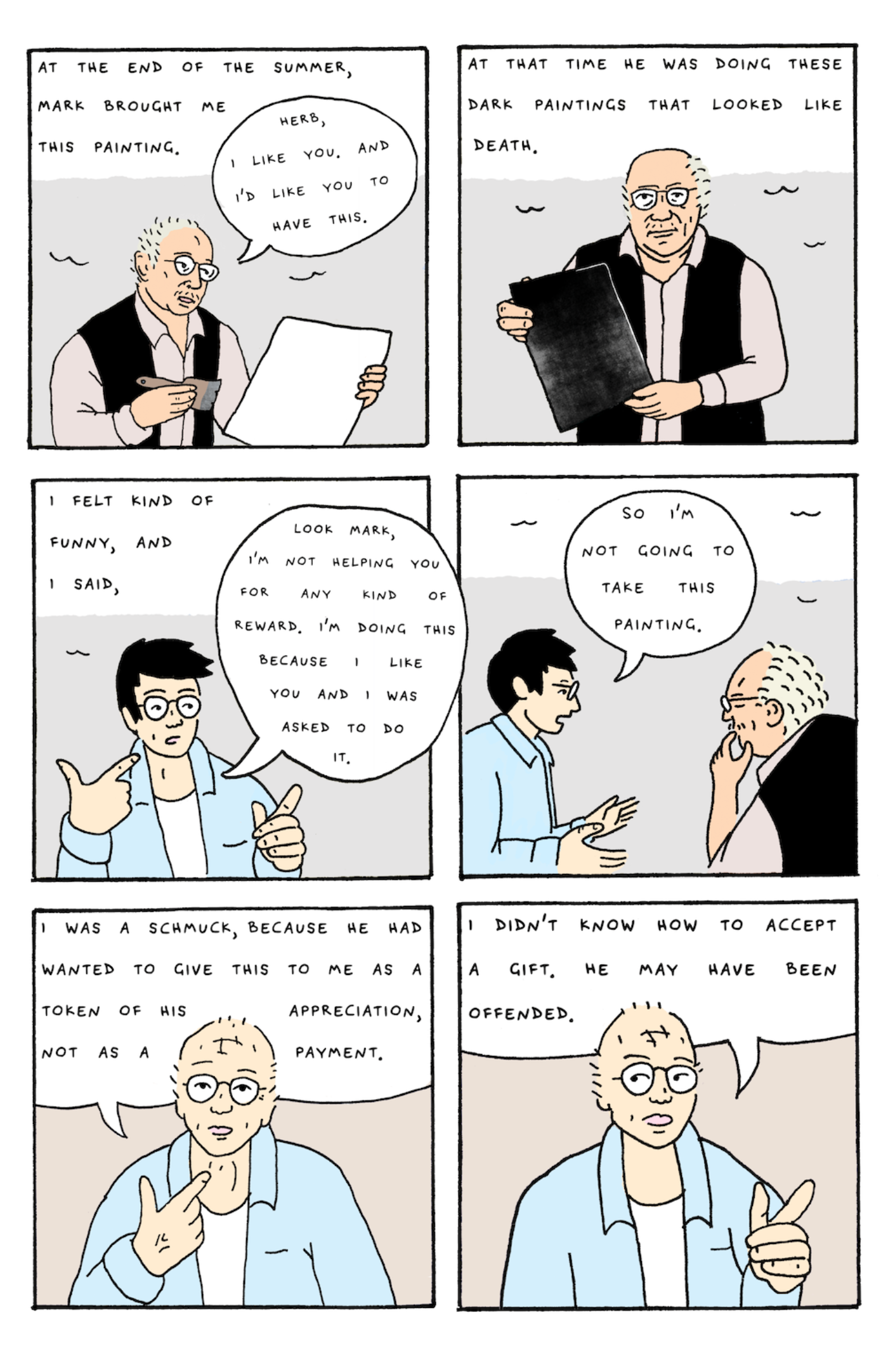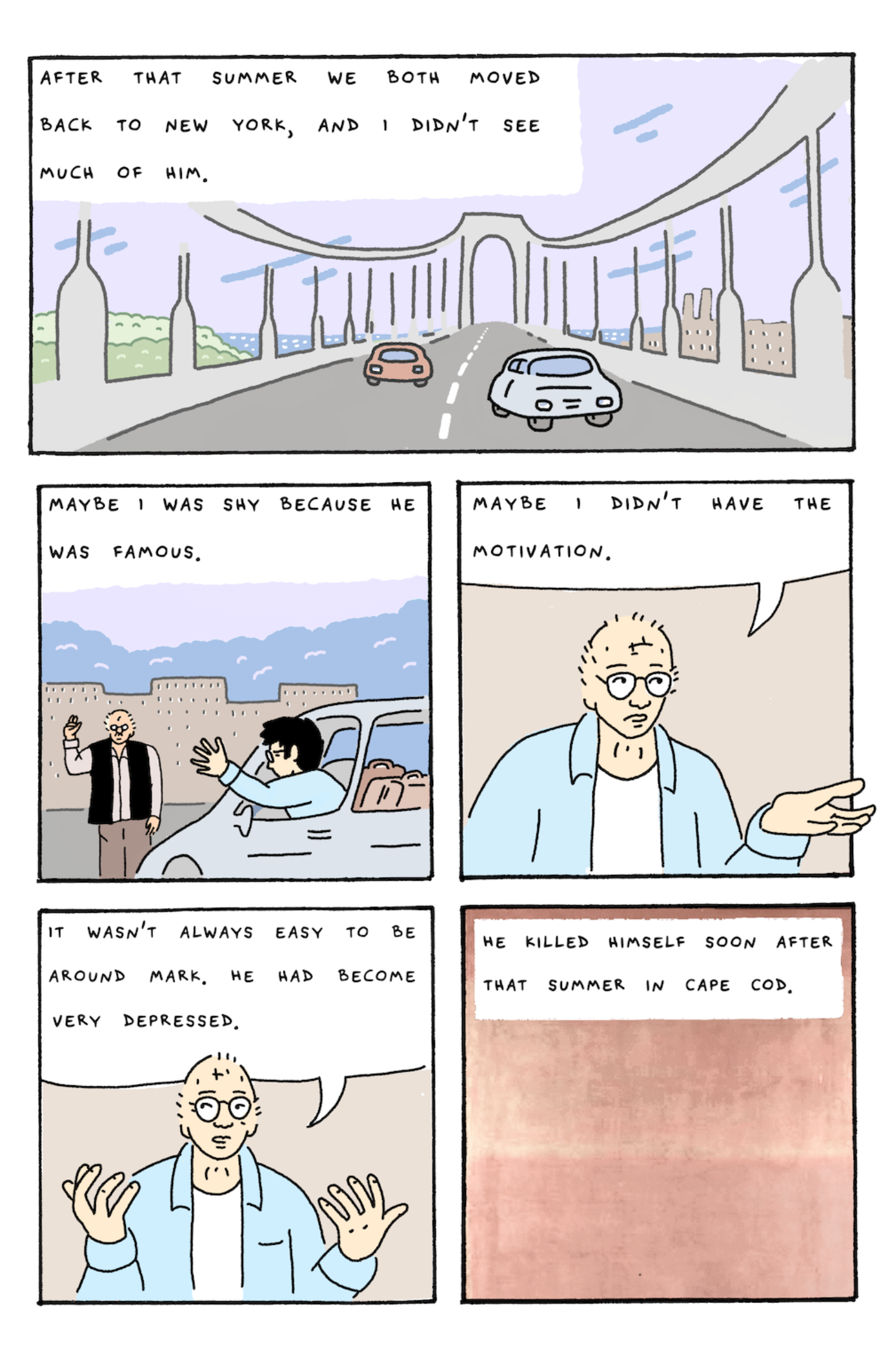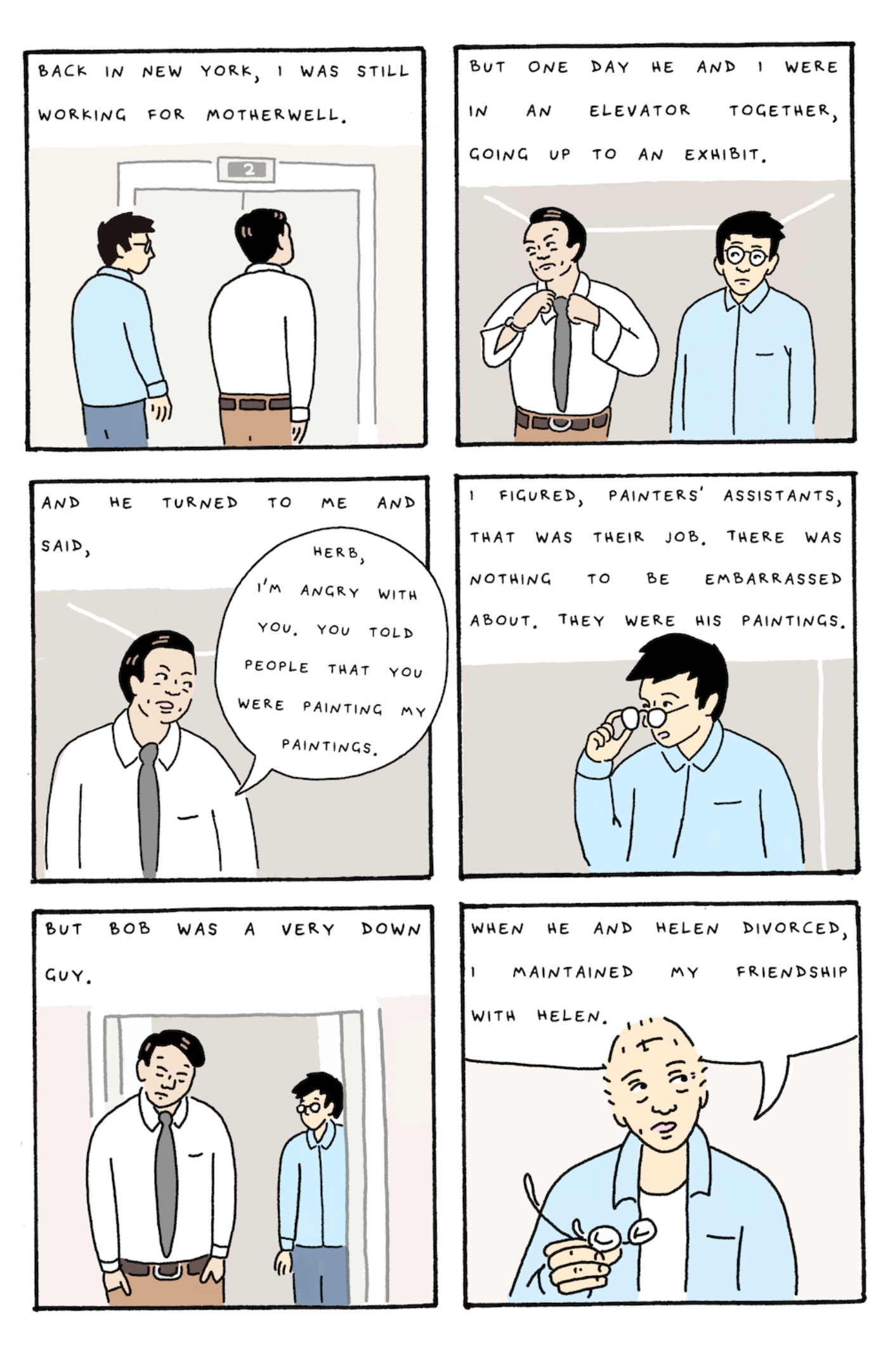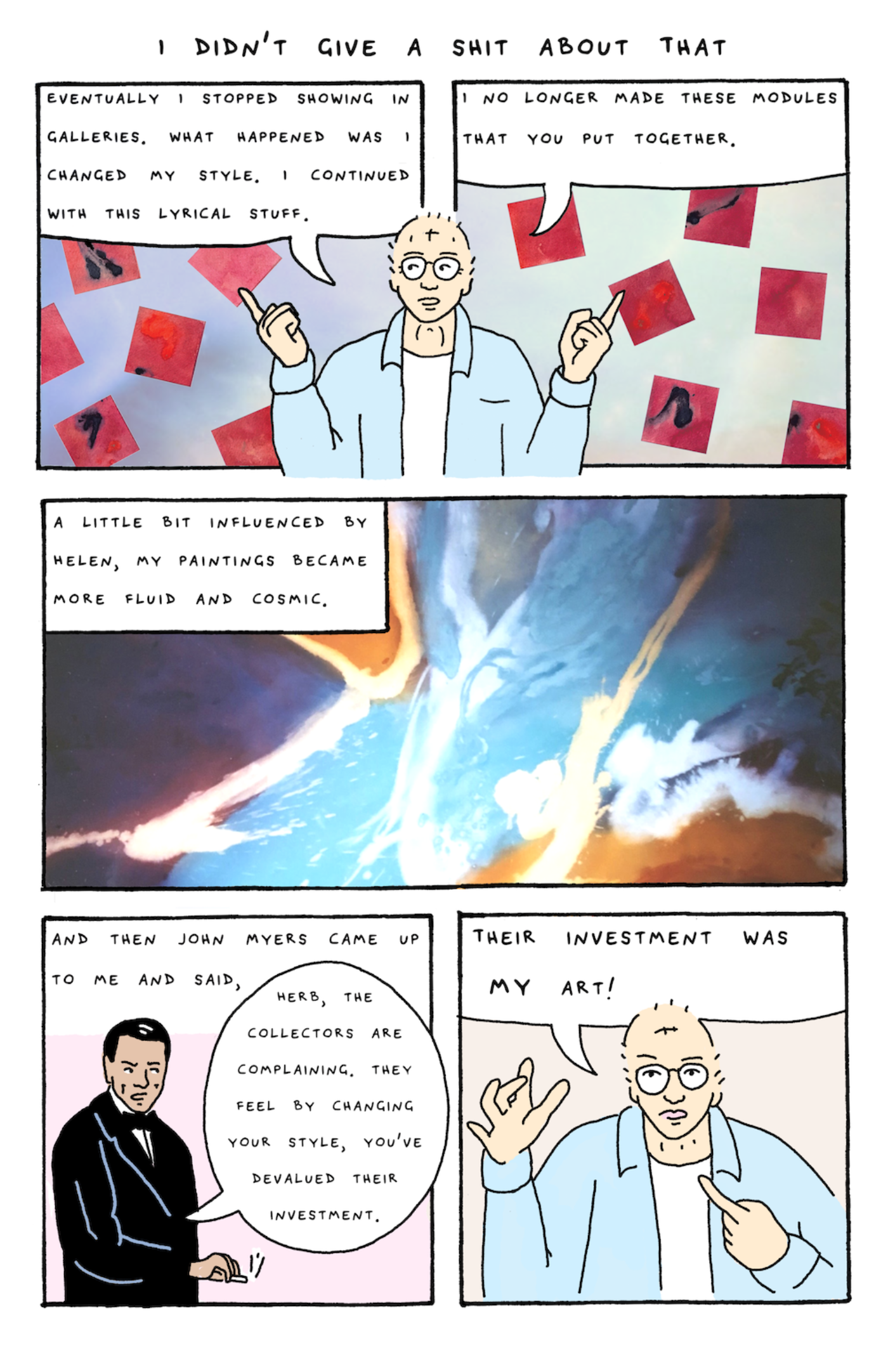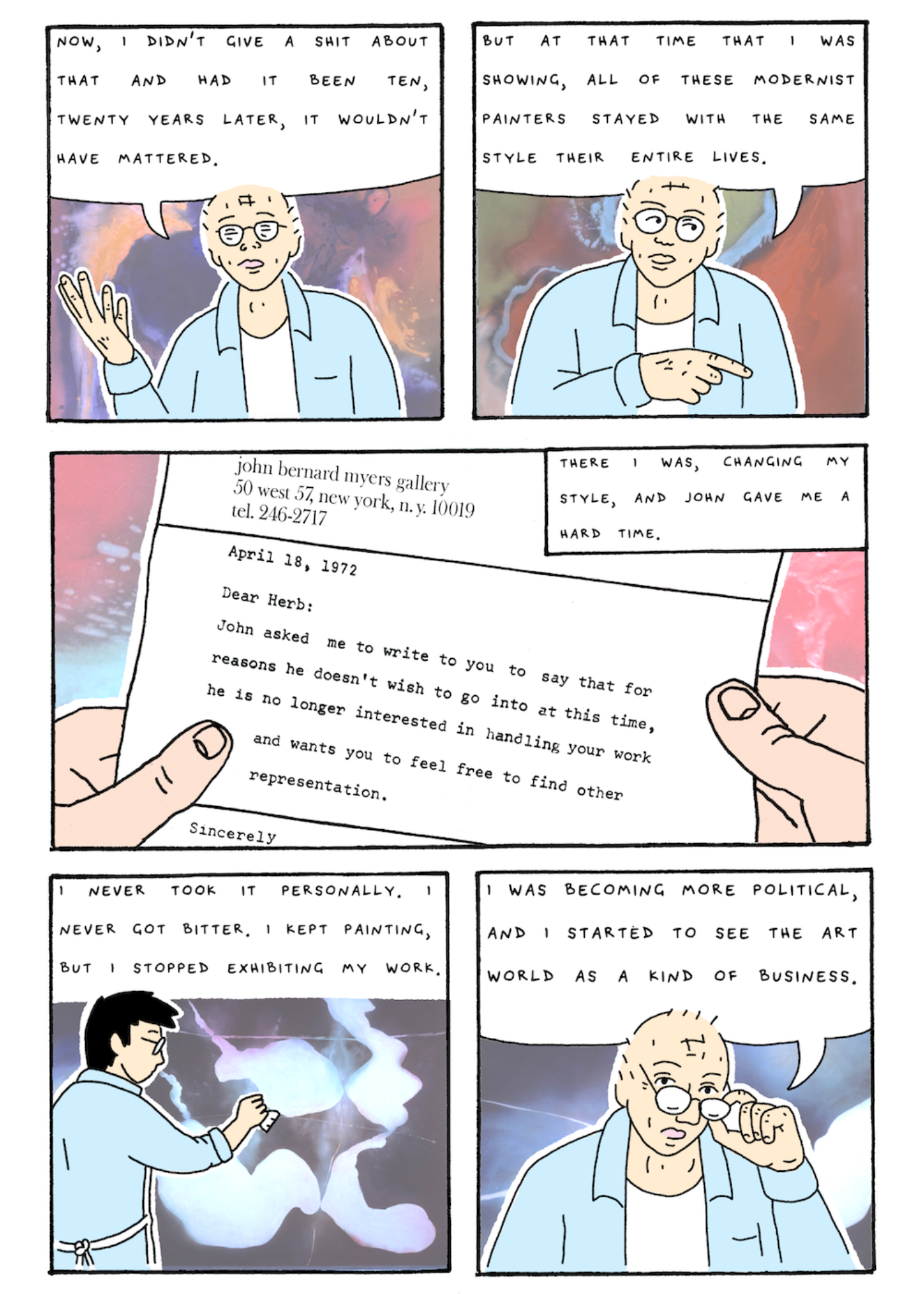 Joey Perr is a comics artist and bookseller living in Brooklyn, New York. Hands Up, Herbie! is currently available for pre-order through the project's Kickstarter.