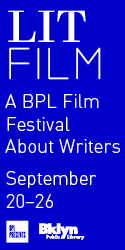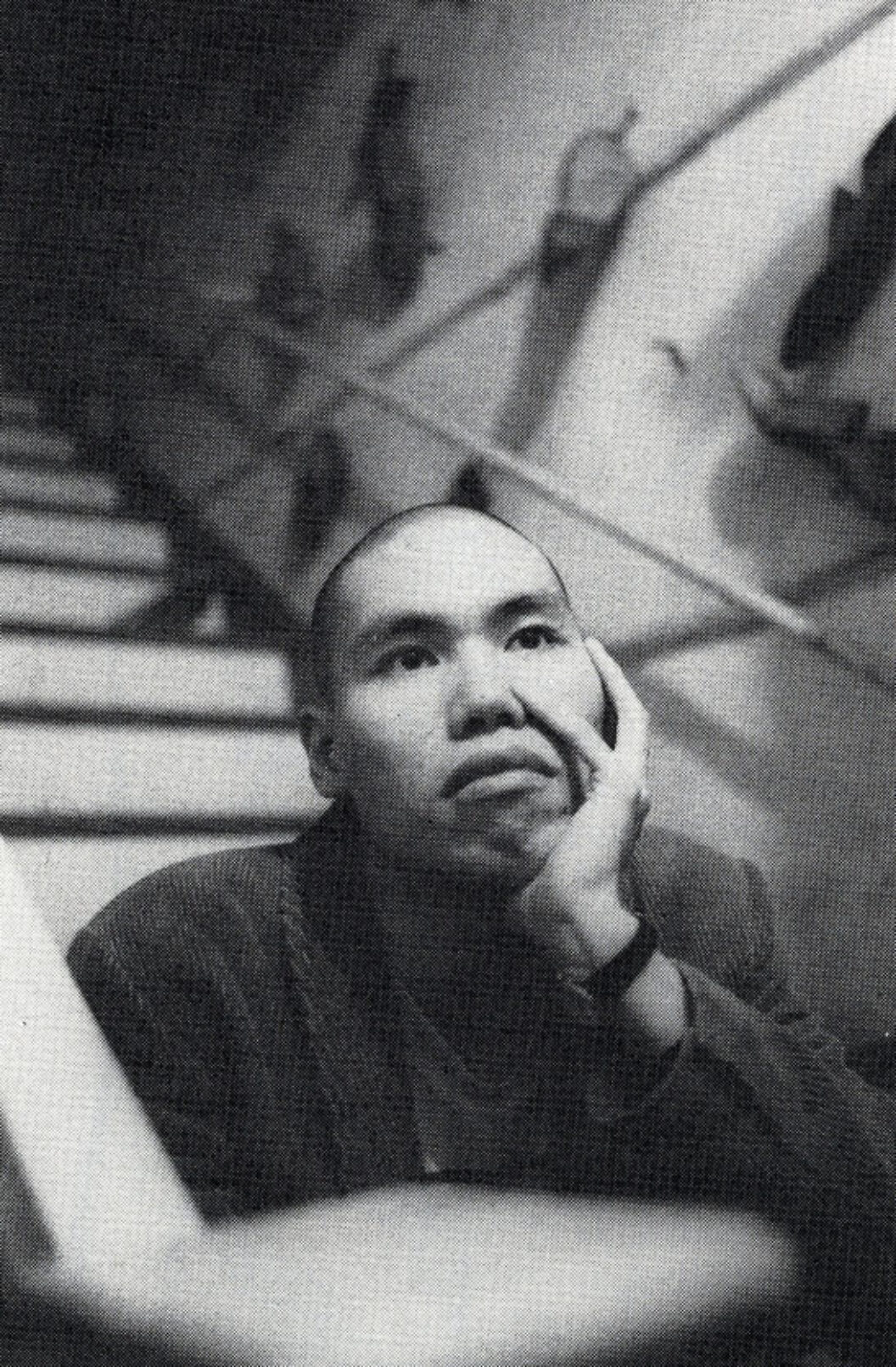 "Blessed with a singular theatrical voice, he's at the beginning of what is already an exciting career," critic John Lahr wrote of Han Ong's The LA Plays, (with Han in the title role of Greg, a skanky Asian-American street hustler). I first saw Han Ong's work as a solo performer two years ago at the Public Theater, when George C. Wolfe curated a New Voices Festival. The evening was an exciting double-bill featuring Han and Anna Deavere Smith, then little-known writer/performers. Han performed his Symposium In Manila, and then Anna performed her about-to-hit-the-fan work-in-progress, Fires In The Mirror. Han's cool, sophisticated precise style of writing and performing was impressive; so were his nervy explorations of racial and sexual identity. I invited him to submit excerpts from his novel, The Stranded In The World, for the fiction anthology I was then in the process of editing, Charlie Chan Is Dead(forthcoming from Viking Penguin Books in December, 1993). Han returned to the Public Theater earlier this year to perform another solo piece, Corner Store Geography. A workshop production of his early play, Widescreen Version of the World was staged at Circle Rep's Lab, with Tina Chen and Zar Acayan performing, and Anne Bogart directing. Han's upcoming projects include a collaboration with me for the LA Festival, and a London production of The LA Plays at The Almeida Theater in September; he is adapting Agamemnon for director Brian Kulick and the Actor's Gang in Los Angeles for a Spring '94 production. There's also the delightful possibility of Han adapting Hedda Gabbler and performing the role of Hedda in the near future. Last but never least, he is at work on a second novel. We had one of our intense conversations during lunch at 211 Broadway on a rainy day in May. The weird thing is, it always rains whenever we meet to talk, or as we call it in Manila, tsismis. (Spanish translation: chismes. English: gossip.)
Jessica Hagedorn Is this a good time for theater in this country? Why do theater right now?
Han Ong Oh my God, that's a question! From the sheer number and variety of playwrights writing right now, it's a very good time to be in the theater. I don't think anyone has pointed a singular way towards which all theater must converge. Each voice has something the other lacks. It's a great time in that sense. But in the sense that theater producers are conceding towards a conservative subscribership, it's not a very good time. I'm saying this, realizing that I'm in some sort of renaissance, having my new work done. I am the exception, and I'm grateful. But I also feel very deeply that the gatekeepers of theater have very, very bad taste, so what they applaud, what they set as a standard for us to follow, is very disheartening to see. So both disheartening and encouraging in the sense that all roads are open. When you see something that's being touted as a model and you see it for the bankrupt thing that it is you break free.
JH Is theater in LA written by Los Angeles writers?
HO Yes, by Los Angeles writers. Theater occupies such a low rung in LA, when I sit down to write I'm writing from the vantage point that it's no big deal. I'm doing it. I'm orchestrating little events on stage that I'm not trying to pompously make important. That's one of the crimes of the East Coast. I come here, and people sit around and talk about capital T theater, capital A art, and it's all I can do to keep from puking. I write because I have to, and I don't want to over-dignify it by making it out to be some sort of spiritual quest. Maybe in the long run that's the conclusion I'll come to, but for now it's a series of little rebellions. My works are acts of murder, assassination. That gives my work a little spin, a little spark, and that's where I'm coming from.
JH So let's ask you about the first piece you ever did.
HO I was somehow invited to give a poetry reading at UCLA for the Asian Pacific American Coalition. They also knew I had an interest in theater at that point, because I was fiddling around with little monologues, separate monologues that weren't whole yet.
JH And you performed them yourself?
HO Yeah. Poetry readings/monologues. But they were theatrical in the sense that they weren't written as prose. They were meant to be performed in front of an audience. So they asked me to perform a full length piece. I wrote something and directed it. That was the very first piece. It was called END.
JH How did that lead you to the Mark Taper Forum?
HO My path to the Taper was pretty convoluted. First I was led to the Los Angeles Theater Center. At that time they had labs, "ghetto labs," of which I was a member. I don't think I'm being unfair to them, but another thing that disheartens me about the theater is that artists of color occupy positions of marginality. That their work, because it talks about the marginal, can be nothing more than marginal. It always strikes me when people say Asian-American, Mexican-American, or African-American that the first word is intended to be an apology for the second. Well, fuck that. If you want to talk about the future of this country, about the future of American theater, you have to talk about us. "Us" meaning people of color, artists of color, because we are what America is right now. We are not marginal. Our fates are inextricable from America's fate, and to perpetually consign us to positions of marginality is to turn a blind eye to that reality. Wake up. That's the point of arrogance I start from.
JH Let's talk about where you were born, and when you were born.
HO I was born in Manila, the Philippines, in 1968.
JH And then you came to California?
HO I came directly from Manila to Los Angeles in 1984, with just a month's stay in Illinois because that's where my aunt, who petitioned for us to come here, lived. So, while my parents were out on the West Coast searching for places to stay, we stayed for a month in Illinois. I was 16 then.
JH And what brought you and your family to this country?
HO It was never fully stated. I come from a family full of little half-stateds—which means half-unstated things. But I think primarily it was because my parents were afraid that when Marcos fell out of power, that the Communists would take over, as they did in Cambodia, and kill the Chinese industrialists and capitalists. So they wanted to get out of there.
JH Were the kidnappings of wealthy Chinese in Manila going on in the mid-'80s while you were still there?
HO I knew somebody who was one or two years ahead of me, in my sister's class, who was Filipino-Chinese, and a wealthy industrialist's son, who was kidnapped and killed. That was the only incident I knew then.
JH It's escalated.
HO Yeah. It wasn't as rampant as I now hear it is.
JH Growing up in Manila, were you aware of the racism against the Chinese in the Philippines?
HO I was very aware of it. You'd walk down the street and the Filipinos would call us Intsik. And I was really pale. It was very traumatic for me to walk down the streets wearing shorts with my white, white legs. They would point at that.
JH And were you politicized at all?
HO No, not at all. Even though I was 16, I was a dork. I was a middle-class, Catholicized dork.
JH Were you writing seriously in the Philippines?
HO Yeah, I was writing a lot of prose, not theater, at all.
JH What was the first play you ever saw, do you remember?
HO In the Philippines they have this thing called PETA—remember that?—Philippine Educational Theater Association. I saw excerpts of their Filipino adaptation of A Streetcar Named Desire, with Laurice Guillen in it on TV. It was either Streetcar, or Cat on a Hot Tin Roof, I'm not sure.
JH Did you ever see any of the traditional Philippine theater that sometimes showed in Intramuros, places like that?
HO No, just a lot of public floggings, and reenactments of the Stations of the Cross, and the walk to Calvary during Holy Week. That was ritual. But I never saw it so much as ritual, because I was young and this was an extension of my faith, not abstract at all. In hindsight, I can say that the Catholic Church instilled in me a hatred for redundancy and repetition, which are what the church services are: a series of repetitions. That's why I'm so impatient with a lot of theater forms that have been done before.
JH You said to me that you've always known you were a writer since you were what, eight years old?
HO Younger.
JH Why did you think that?
HO I loved books, and I was always very quiet and withdrawn. Being in love with books and having a nature that was prone to solitude made me realize I was a writer. And there's a great joy that I get reading, seeing black type on white paper—this great, great joy. Print is always very tactile to me. It's like a living thing. I don't know how to explain it beyond that point. All those sensations mark me as a writer. That scene in Jane Campion's movie, An Angel at My Table, where Janet Frame is given this blank notebook by her father, who loves her, and the first thing that Janet does is open the notebook and sniff it. I know of no other truer moment in the depiction of writing, of what a writer is than in that single scene, where the young Janet opens the blank notebook and sniffs it. It was very physical. I loved it.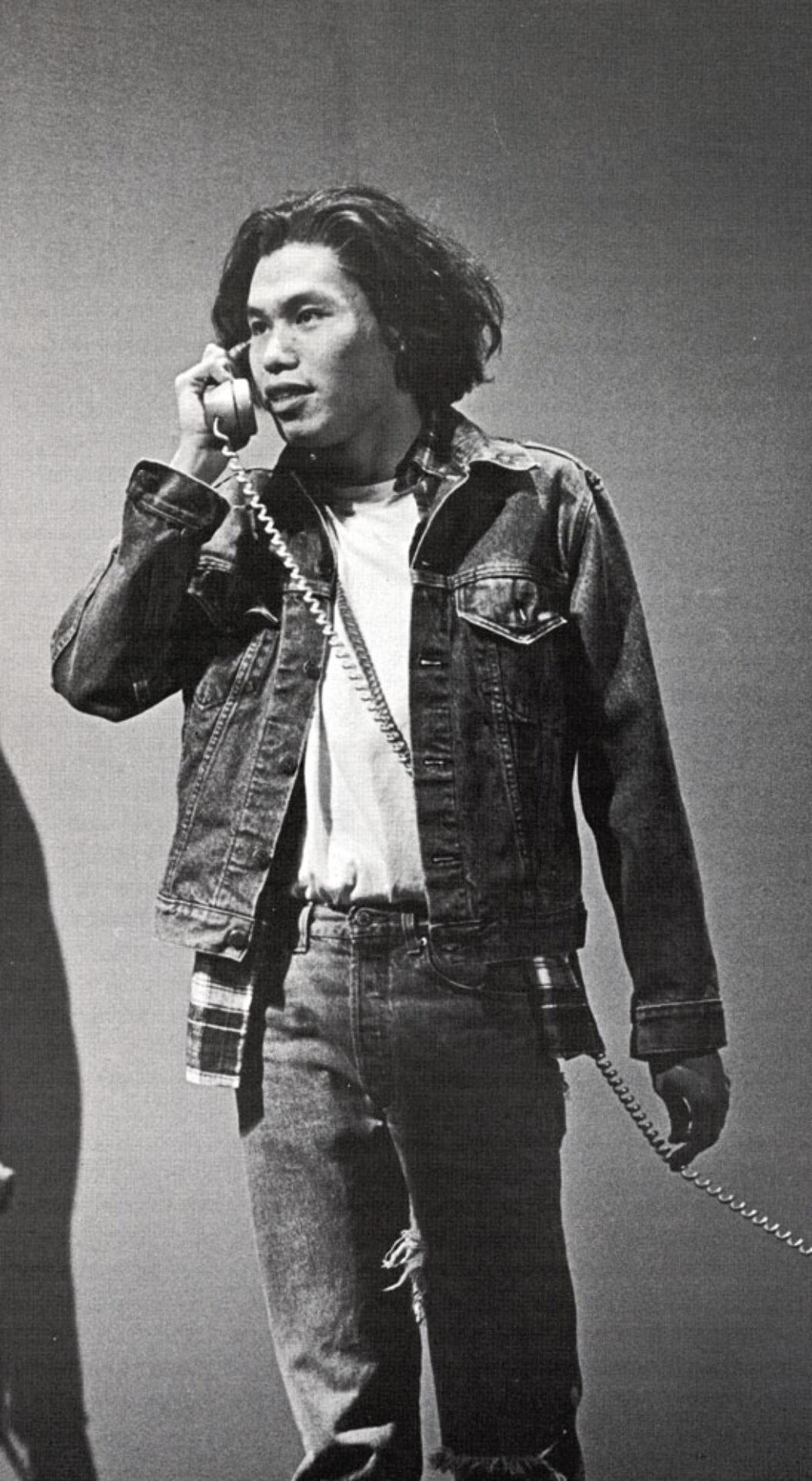 JH I'm going to leap forward and ask you what truly politicized you, because in the Philippines you were known as this "invasion," this "other," this Chinese who's oppressing us.
HO But still, the chasm wasn't so unbridgeable between Filipinos and Chinese because we "are" Asian. There weren't a whole slew of movies tyrannizing us, giving us this sort of massive inferiority complex.
JH What do you mean?
HO When I went to see Filipino movies, there was a slight congruence there: They were allowed to be heroes, they were allowed to be objects of desire; and if I could see myself reflected in that, then I wasn't so far off. But I can now see in hindsight how Filipinos view attractiveness: the lighter, the more "mestizo" the features, the prettier.
JH How did you find the Asian-American community in LA?
HO I didn't even find them. I started doing my stuff, and they heard about it, and they came up to me. And it never even occurred to me that they would see what I had to offer. Some people still bridle.
JH Because you're not from here?
HO I think it's a difference of generational concern. What I am about is irreverence, is bombing things, is breaking things apart. And a specific generation is about being true to the cultural roots, particularly the Chinese, who always demand a certain level of Confucianism in their art: family piety; politeness, which also means politeness; not causing trouble, not making waves. For me, politics was a matter of waking up to the fact that I could be at the center. The gospel I had been given was that my sole position in the picture frame was positions of to the left or to the right—to the sides—of peering through someone's shoulders. My being politicized was a matter of having that die a slow death and coming to realize that I belonged in the center.
JH The night I saw your play, Widescreen Version of the World, you said to me, "You know, this play is very American." What did you mean by that?
HO I meant that there's a certain level of pop fluency. There's a pattern to the lines, bang, bang, bang, bang, bang. That's very American. There's a plasticity to it, and that's also very American. Of all my plays it's the least complex in that it's very clear what people say, where they stand. There are certain subtexts here and there; but it's my least mysterious. There's a domesticity about it, that I'm frankly not too comfortable about. And that's American too. But I'm coming to peace with it in the sense that it provides a contrast to my other work.
JH Are you trained as an actor?
HO No, not really.
JH When I've seen you perform your solo work, you have very dancer-like gestures that you do. You seem incredibly comfortable on stage. Even if you are terrified. Where does that confidence come from?
HO Seeing other people do good work inspires me to example. It's just a sprinkling of having gone to the theater and seeing this bit and that bit, and saying okay, that doesn't seem too inhuman, that doesn't seem too undoable for myself.
JH The stage can be very scary. Are you more comfortable doing solos?
HO In the solo shows I control the terms of the discourse. I direct it, I write it, I design it and I'm acting in it. So it's me coming through, and I'm responsible for most everything that comes through. In a production in which I'm the actor, even though I wrote it, my "thing" is being filtered through so many different eyes, so many different interpretations: there is a director, a designer—and I cannot step out to see myself. That is entirely new to me, not to be in full control, which is a term I keep coming back to—to control the terms of the discourse, the presentation.
JH But even if you are in control, you can still be unsure because it's your eye. Where you're going, "Oh my God, am I directing myself as fully as somebody outside of me could?" Do you ever have that kind of terror?
HO Yes, I do. But when the lights go up there's no point in sharing that terror. The terror happens beforehand. People don't pay to see terror or an unraveling of confidence on stage. They want to see acts of bravado, a sudden spark of charisma burst on stage, and that's part of the contract that you fulfill. I'm obeying the contract of the theater. It's very Chinese, very Asian, it's very pragmatic to think in those terms. All the terror happens in the wings before I go on. Ultimately, I trust myself so much as a writer, I always know that I have the words to fall back on. And if I'm nervous, just say the words clearly, and that will get you through.
JH Tell us about the new piece, Swoony Planet.
HO Swoony Planet is dedicated to you, María Irene Fornés, and Eduardo Machado.
JH What a trio!
HO The play is Part One of an intended trilogy which is going to deal with immigration and how it's changing the face of what I call the "American Planet."
JH Was that ever performed or produced in Los Angeles?
HO Yeah, I just directed a workshop at the Taper. I've always wanted to direct, and I've always felt that it was essential for me to direct this play because it's about immigrants, which I am, and people of color, which I am. A lot of times I've been working with people who are either Jewish or Caucasian, and what they bring to my work is the sense of craft. The sense of insight, though it may be very helpful, still didn't answer my one prerequisite for stepping into a director's shoes regarding this play: a foreknowledge of the things being talked about in the play. A congruence of experience that would have guaranteed a kind of protectiveness, a kind of subtlety. Faithfulness.
JH Is the English language satisfactory to you, in terms of being a writer and performer? Do you ever see yourself working in another language?
HO English is the language that I speak best, so it means that I am entrapped by its limits. At the same time, I speak three other languages; two dialects of Chinese and Tagalog. Of course, they're slipping away more and more as the years go by. But because I speak these three other languages, I'm less patient with English when it doesn't come up with concepts available in those other languages. It makes me try to warp the language more.
JH Let's talk about the novels you're writing. The Stranded in the World is your first novel, but you've already begun the second one?
HO The first novel is much more starched; the English in it is more formal. The second novel is American urban pop, but only so it's not as formalized.
JH Okay. You're 25-years-old and I want you to think about what's going to happen next.
HO I think what I have to say will strike a lot of people as funny because when they think about 25 the adjective that comes to mind is really, really young. But you know I've been writing for a long time, eight years. When the plays first got produced, I was foolish enough to believe that one single thing would be a breakthrough for me. But only in the last six to nine months has there been some sort of progressive movement. I'm not sure that it's going to keep going, and I don't want to prime myself for disappointment, so I'm not expecting a lot. I don't know what's next. I just want to keep writing.
JH Writing for the theater, or …
HO Writing for the theater, writing novels. It's always been my first love, to be a novelist. This is only half joking, but I've been telling my friends that the more people I meet in theater, the more I want to become a novelist. I really need time away from the whole public communion, which the practice of theater really is. I just want to keep writing, and if that happens, then I think I'll be saved. This year the anthology is the one thing that I'm most excited about.
JH Because it's a book and you can smell it?
HO Yeah, exactly.
Jessica Hagedorn is a novelist, playwright and performer who lives and works in New York.
Originally published in
Featuring interviews with Gus Van Sant, Trisha Brown, Bernard Cooper, Francine Prose by Deborah Eisenberg, Mike Bidlo, Rob Weiss, Han Ong, Chen Kaige, Lawrence Chua, and Garry Lang.