Allen on her new book Artists' Magazines: An Alternative Space for Art.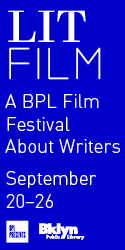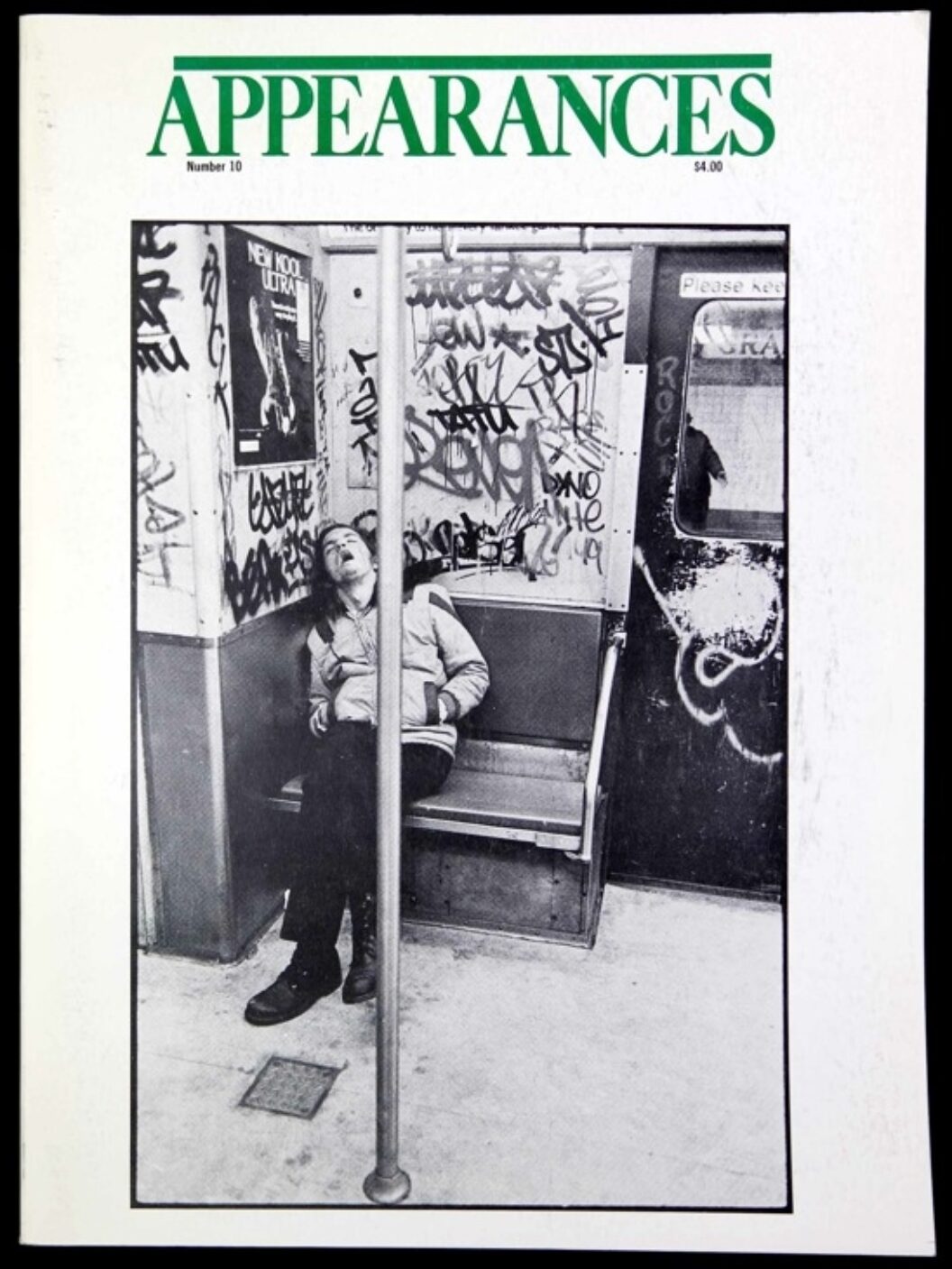 Gwen Allen's new book: Artists' Magazines: An Alternative Space for Art (MIT Press) examines a subculture of non-consumer art magazines; lovingly and laboriously made by artists, filmmakers, musicians, writers, and poets who believed in generating fresh dialogue and illuminating undiscovered talent. Although overlooked in relation to the progress of modern art, their existence was a direct response to an unsatisfying art world climate, stifled by its own mainstream press.
Most of these efforts were hand-made, and their production became art itself. Form, function, and process was scrutinized and re-purposed, re-inventing the magazine page as a vehicle—in other words, a tangible, portable exhibition space—for new expression and ideas. Allen focuses on the 1960s through the 1980s, examining the motives and ideas behind creating these magazines which, by definition, evaporate from one issue to the next, engage in a love/hate relationship with media and advertising, accrue financial despair, and take up enormous amounts of personal time, often imploding the circle of friends who started them in the first place. Allen is an assistant professor of art history at San Francisco State University, and her depth of research and discussion is academic. But her devotion to the subject has an empathy that reveals the real undercurrent of why people want to start these magazines, and the reasons that others love to read them. From beginning to end, an art magazine is the physical reality—and therefore, snapshot archive—of a communal, creative urge that functions on reaching towards new light.
The book is divided into six case studies of specific magazines, beginning with Artforum, started in 1962 by a group of young artists and gallerists in San Francisco as a rejection of New York's patriarchal dominance of the art world, but which rose to wield a dangerous power of its own. Aspen (1965–71), founded by journalist Phyllis Johnson, was a stylish magazine of unbound objects that arrived via mail (containing, over its ten issues, treasures such as a Merce Cunningham record, skiing pamphlets, a sheet of music by Philip Glass, Super-8 films by Hans Richter and Robert Rauschenberg, and a previously unpublished essay by Roland Barthes). 0 to 9, (1967–69) was founded by Vito Acconci and Bernadette Mayer, and examined poetry and experimental writing and its material presence on the printed page (one famous example is Sol LeWitt's "Sentences on Conceptual Art"). Avalanche (1970–76) was founded by Liza Béar and Willoughby Sharp, and published uncompromising one-on-one interviews with artists, providing an international platform for identity and discourse, while establishing a new downtown community. Art-Rite (1973–78) sought to denounce the egotism of commercial art magazine editors, which had accelerated alongside the booming market of previous years, using cheeky criticism and functioning directly as an alternative exhibition space for smaller artistic groups. FILE (1972–89) was a mail-art project by the Canadian collective General Idea that both publicized their work and lampooned the inherent structures of consumer press. Finally, Real Life (1979–94), provided a discussion space for the Pictures generation and activist-oriented collectives. An expansive, illustrated appendix lists hundreds of artist's magazines from around the world, from 1945–89.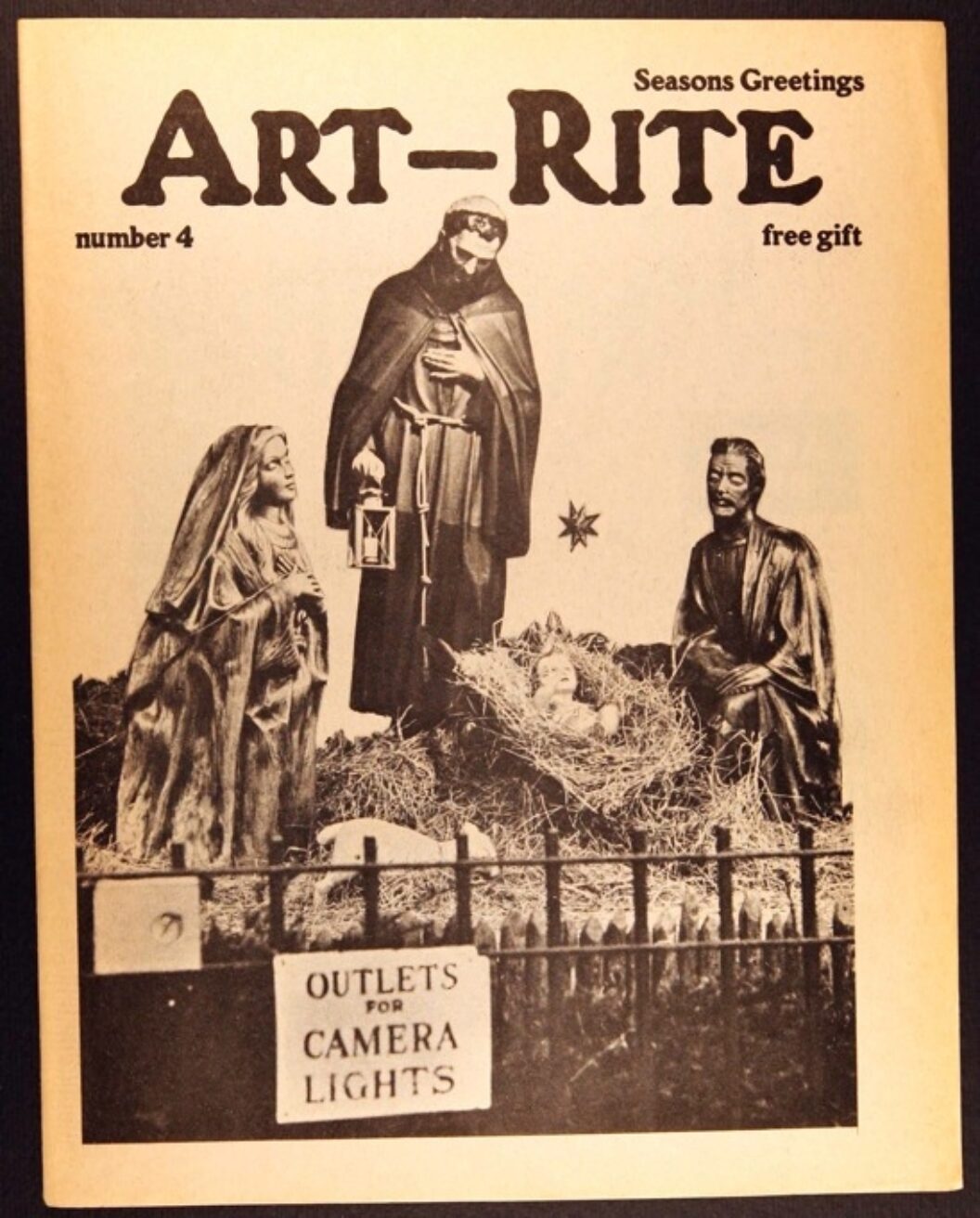 Alex Zafiris I was so surprised by Aspen. Especially the Minimalist issue, edited by Brian O'Doherty. Minimalism turned the magazine into a medium for endless possibilities.

Gwen Allen Aspen in particular didn't start off as an art magazine—it started out as more of a lifestyle magazine about Aspen. Minimalism is where art starts to rethink the gallery. These artists were writing about their work, and the text becomes so important. So it makes sense that they were going to start to think about how the circulation of those texts might tie into the work of art. Aspen became a place where they were really just experimenting about those ideas—what is the relationship between the work of art, the gallery, and the text.

AZ The technical side of it also really informed the ideas and artistic engagements that came out of it.
GA Magazine layout at the time was such a different process than it is today, in that it was so physical, and cut and paste. When the artists sent their articles to Artforum, they would do their own layout, or they might submit the photos. They might not necessarily have thought of that as being part of their artistic process—they were thinking about it as writing, but then it fed into the process.
AZ How did the editor of Aspen, Phyllis Johnson, get artists like George Lois and Andy Warhol to design her magazine?
GA Lois was really funny. His memory of her was that she was so enthusiastic, that she was trying to get him to do this, and he was doing it pro bono. He had to stay up all night to get it done. He said she was just so determined. She is such a mystery. She passed away in 2001. She was obviously really well known in the late '60s and early '70s—all the artists who worked with her remembered her vividly, but no one knew what happened to her. She just kind of moved onto other things. One thing that I do know about her is that she was apparently friends with Florence Knoll, the designer. And that was how she met George Lois.
AZ Meeting these people is one thing. Getting them to do something for free where there's no guarantee of exposure is amazing.
GA She was apparently a force. David Dalton remembered her quite well. He described her—and I quote this in the book—as, "a straight, middle-class kind of a lady, but very smart and very hip—in a sense, a visionary."
AZ Your chapter on Aspen is the most romantic. I feel like you particularly like her.
GA It's true. Even with this more academic-type research, it does become kind of emotional. I cried when I found her obituary. Partly because I felt like I knew her, in a sense—also the amount of time I had spent tracking her down. I talked to so many people about her.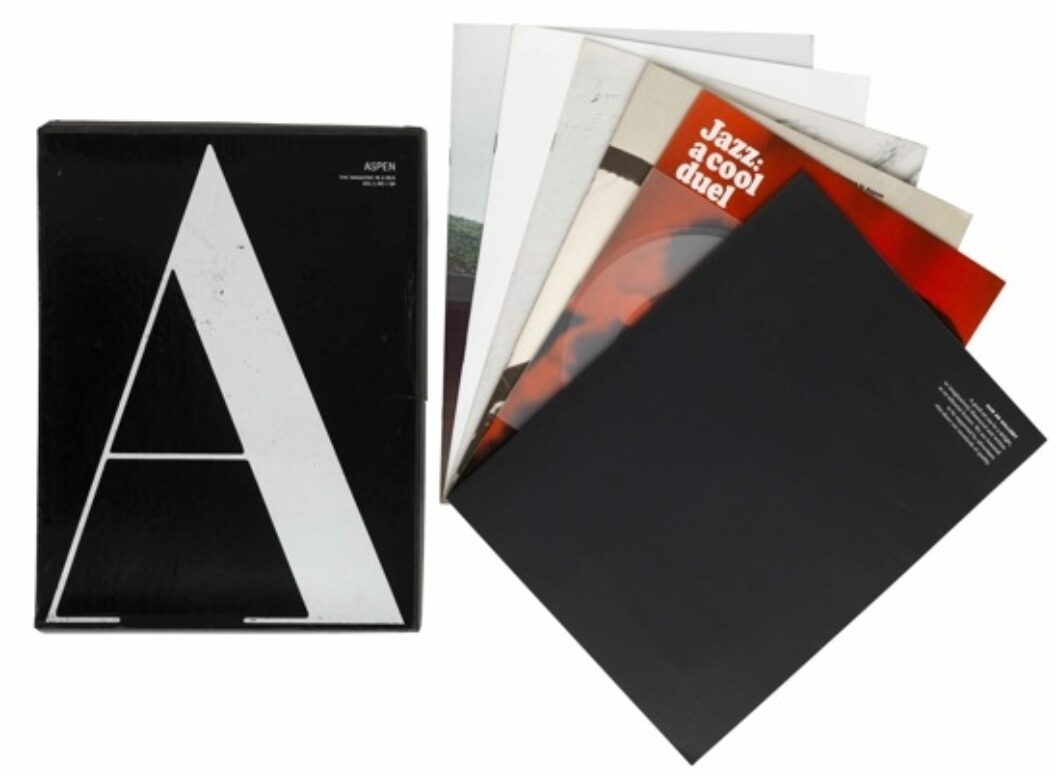 AZ Well also, you embarked on this huge thing. This book was also a very passionate endeavor.
GA Exactly. She became like the nexus of that, or the kind of focal point. I almost identified with her in some way, I think, or at least with who I imagined her to be.
AZ The book starts off so strong for that reason. The thing about some art publications and art stuff—they can be a little bit pretentious and clique-y. And idealism and positivity can sometimes come across as naive and uninformed. I really appreciated that Phyllis was tackling all these things. She had these crazy ideas and she got all these people to do it.
GA I agree. With conceptual art, there's this whole idea that, "Oh, it failed." That it was "trying" to achieve all these idealistic, Utopian goals, to democratize art and get outside of the gallery, but then it failed. There can be a cynicism about it. While I don't want to romanticize this moment, I think it's important to take these claims seriously and not dismiss them just because they didn't pan out in quite the way they were intended to. I think it's important to cultivate a critical distance from the past, but it's also sometimes equally important to throw oneself into it, to imagine and conjure it, and identify with it. Not because the past is ever transparent or accessible to us, but precisely because it never is.
AZ And it's not just a nice thing. It also contributes to the problem-solving aspects. Artforum, too, seemed to be have been borne out of people who were just fed up.
GA Exactly. That's exactly how these publications start—in these really informal ways.Artforum became what it became, but that's not what it started as—it started as this conversation between some artists because they were bored in the afternoon, there was no-one coming into the gallery, they were frustrated by the lack of a critical response to local art, and they just started talking about it. While art magazines stem back to the late eighteenth century, they didn't necessarily start off as this radical thing. At a certain point, there is a shift and artists began to take responsibility for the criticism that's being produced by their work.
AZ Taking responsibility. That's interesting.
GA Artists were anxious about what the critics are going to write. In the 1960s, artists began to say, "Wait a minute—critics shouldn't have all this power to determine the value of our work." They wanted to take back some of that control.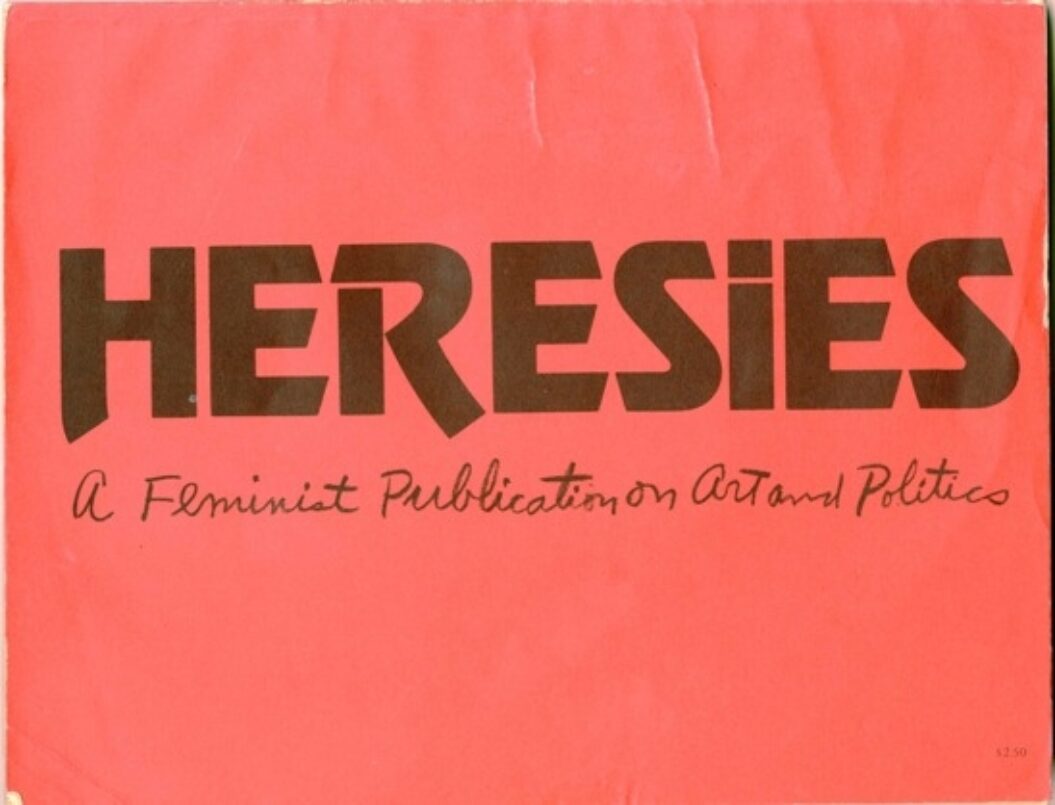 AZ All the tensions that are described in the relationships—the people working there and the artists—are all the same tensions that we have now. Art versus publicity, for example. The editorial pages sitting next to the ad pages. Discussion and criticism, and having an open forum. Artist and celebrity, and the way that this affects productivity. Those tensions always stick. And I thought it was interesting in the way that Avalanche magazine had this strong community, and then you asked one of the editors, Willoughby Sharp, about the market, and he said, "If anything I was trying to encourage these artists to get into the market, helping them market their work. I'm not against the market." I guess we all have to make a living.
GA Maybe it goes back a lot further than the '60s, but it does seem to me that something at that moment, in the late 1960s, is when you start to see some of those tensions become more conspicuous. I argue that part of it has to do with the new visuality of the magazine as well as changes in the art market itself. There's this tendency to say that there's the mainstream press, and then there's the alternative artist publications. And the mainstream press is market-driven and artist magazines are completely Utopian and anti-market. It's just a lot more complicated than that. I think artists magazines find different ways negotiating those tensions. Like with Avalanche: even though it had advertisements, they were really using them in a different way. Using advertising space to broadcast anti-war statements, or leaving space blank. So they were using a lot of the same structures of the commercial magazine, but in different ways.
AZ Right.
GA I was going to say before when you were talking about Aspen: That was probably the chapter that I have worked on the longest. It was such a hard publication to write about, because each issue is like a whole chapter in and of itself. Each is so different from the other. The magazine itself comes in a box and isn't linear. It seemed that every time I would go back to it, there was a different way to structure it. My writing process became filtered through that structure, where it could always—I could always look at it from some different angle. I could always re-order it. On the one hand it made the process interesting, but also I thought I was never going to finish. How do you tell the story of this thing that has such a complicated structure? I almost wanted to have the chapter be unbound in a box—it felt like that was the only way to present it, sometimes. Also, the magazine itself brings together so many different disciplines, media, types of discourse, and publics—you have these really avant-garde, erudite writings and experiments, and then you also have articles about LSD and rock music and skiing. And so in writing about it I wanted to also try to bridge these different worlds and perspectives and think about the different kinds of readers to whom the chapter might be be meaningful.
AZ How did you research the other magazines?
GA I spent a lot of time at the MoMA and at the Getty Special Collections, and the SF MoMA Special Collections. Usually when a scholar goes to an archive, they spend the day going through one box of materials or pouring over one manuscript. I would have carts and carts filled with boxes, and then as I was going through them, I would discover these really amazing hand-editioned magazines that had sand and glitter glued to the pages, and glitter would be coming out all over table. Some of the things really hadn't been looked at a lot—it seemed that they'd been in storage for a while, and it was extremely fun and exciting.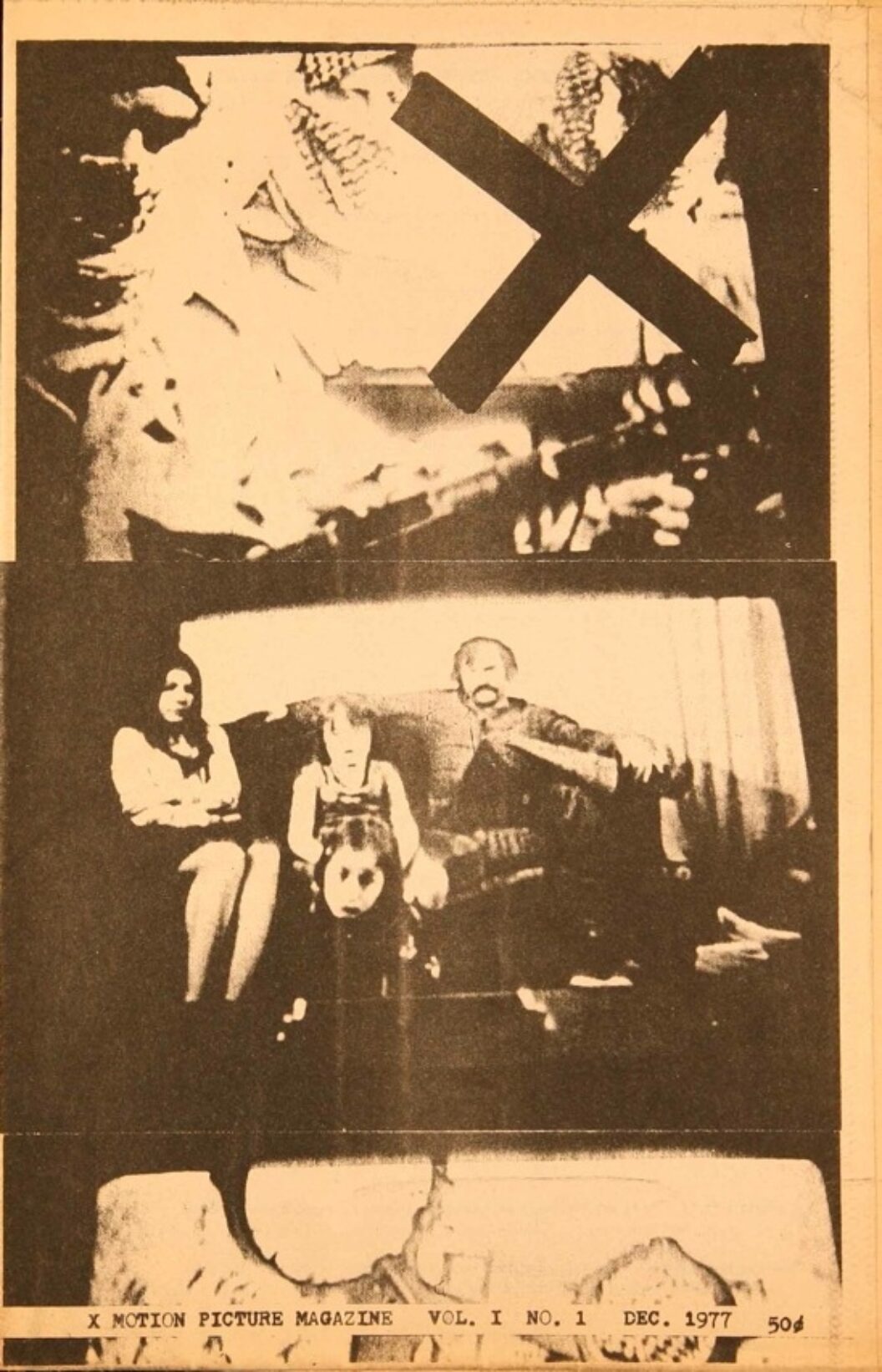 AZ How do these things get archived?
GA In different ways. There are individual collections. A woman, Jean Brown, was a librarian, but also a mail-art fanatic and an important collector of Dada and Fluxus, and concrete poetry publications, and artists' books. Her entire archive was acquired by the Getty museum. Clive Philpot was the librarian at the MoMA for quite a while in the '60s and '70s. I know he was a huge supporter of artists' publications and was instrumental in building their collection. And artists will sometimes send their publications to art libraries. The magazines that are better known— obviously the library will seek out to complete their collection.
AZ And you got in touch with people, who had probably forgotten that they'd made a magazine. Were they excited?
GA Most of them were surprised. I think this speaks partly to what it means to publish a magazine as well—this idea that magazines are fleeting, that you publish them, and then they end, and you move on. These magazines were clearly a big part of their lives. One of the things that came out was the hardship of publishing a magazine. A lot of them went bankrupt or struggled to kind of stay afloat. Bob Witz, the editor of Appearances magazine—after I talked to him on the phone—started to send me these letters and postcards in which he recounted the history of Appearances, the story behind every issue, not only who was in the magazine, but the back story. All of the interpersonal dynamics that went on. I think I have over 50 letters from him. And then he ended up publishing another issue.
AZ No!
GA I don't know if it was because of my interest specifically, but it did seem that once he started to think about it, he became reinvested in it. He realized that he wasn't finished with it. It was after seven years. There's something about print. I think we now understand it better, what's so special about it. The tactility and temporality of it.
For more on the development of artists' magazines (including this one) check out Gwen Allen's Artists' Magazines: An Alternative Space for Art, available from MIT Press.