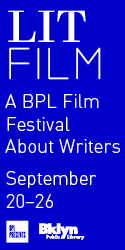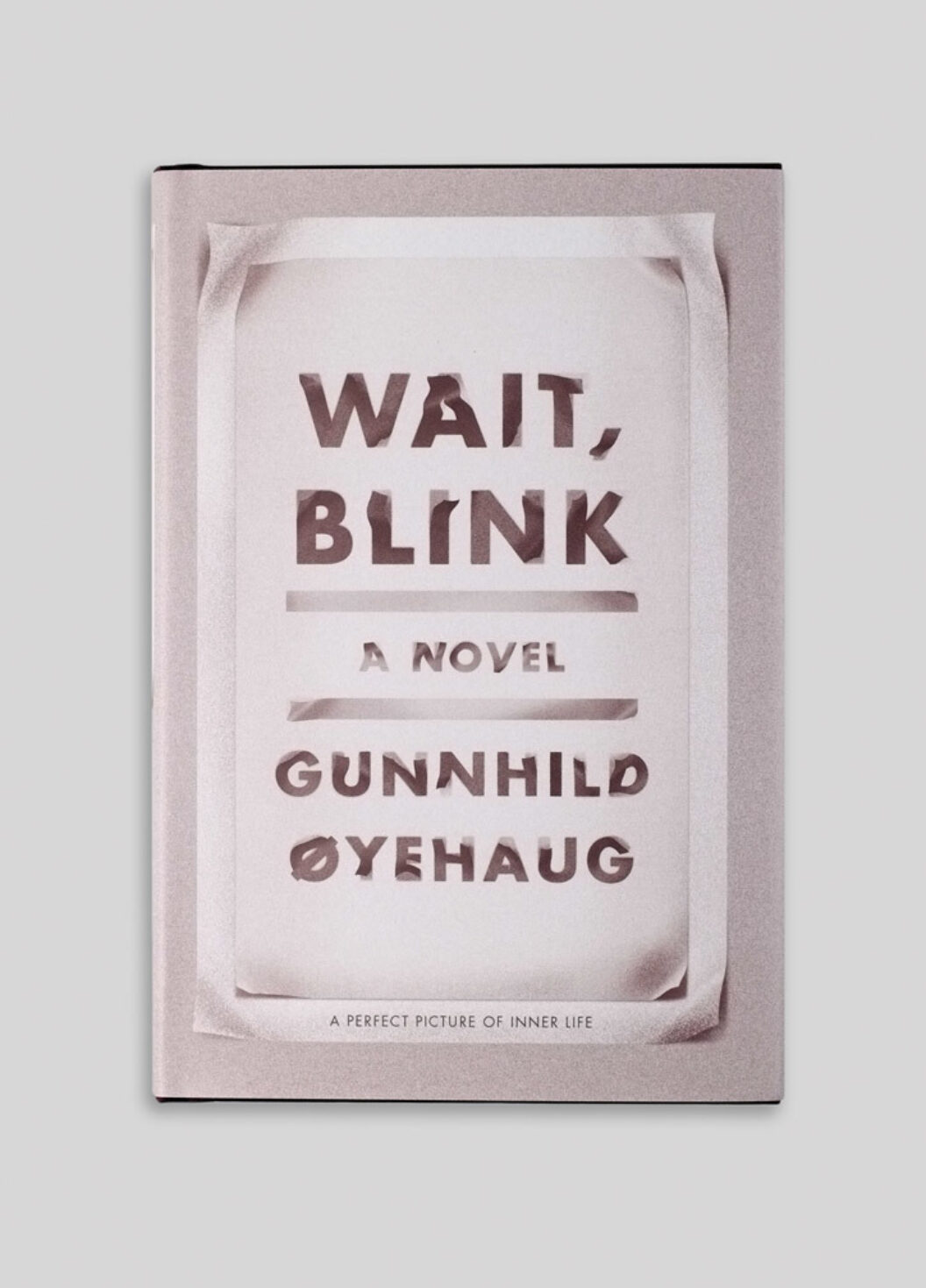 What kind of novel would you write if you had never read a novel before? Would it have the mounting tension of a campfire tale? The breathless cadence of fresh gossip shared with a best friend? If you're Norwegian writer Gunnhild Øyehaug, you unspool 50,000 words with the inventiveness of Scheherazade and the guilelessness of a Red Bull–fueled, hyperarticulate ten-year-old. This is Wait, Blink.
I'm not suggesting Øyehaug has never read a novel. But her sheer originality appears to have come from nowhere and everywhere, as if she were a scientist adding a new element to the periodic table. If forced to cite contemporaries, there's an affinity with the narrators of Sheila Heti's novels and Miranda July's stories, the type of educated creatives who can correctly pronounce Walter Benjamin's surname. The orbiting cinematic eye of Wait, Blink—translated by Kari Dickson—recalls the opening section of Don DeLillo's Underworld taken to comic extreme. Where DeLillo's prose races between his characters with typical grace, Øyehaug employs an excitable, explicit tone. One chapter opens, "The kung fu master's spartan room reminds us of Viggo once again, and our wish that he could go to China to be trained in kung fu. Where is he now? We can't see him anywhere! We look all over his home village, but can't find him. We randomly pick out Bergen too, but don't find him there either… We look through all the streets in Oslo, but no Viggo at Oslo S train station, no Viggo on Dronningens Gate, no Viggo on Haxthausens Gate, and in the beautiful light at Slottsparken: no Viggo…"
Viggo is one of a dozen or so characters passing the narrative baton seemingly at random. There's also Sigrid, a young freelance writer; Linnea, a filmmaker scouting locations in Copenhagen; Robert, her lovelorn producer; Kåre, a lachrymose fortysomething writer; Wanda, his musician ex-girlfriend; Trine, a performance artist; and Elida, a graduate student fated to intersect with Viggo—one of many such connections. Øyehaug frequently nudges us in the ribs with her facile coincidences; at one point Elida is "reading Dante's Divine Comedy (it's the absolute truth! she is the third person in this book to read Dante's Divine Comedy!)" The novel shakes us from our habit of reading novels qua novels, short-circuiting any distancing analysis. While we're looking at the chess pieces, attempting to discern the strategy, Øyehaug points out that the board forms a smiley face. And who doesn't love smiley faces?
The sunniness should not be mistaken for naïveté. Øyehaug's achievement is in combining autofiction—its kitchen-sink absorption of politics, media, and the noise of the world—with a comic, let's-put-on-a-show method of close indirect style. Like most autofiction, Wait, Blink is about cogitation and the auto-reflexiveness of modern thought. These characters cogitate epically, often looking to art as a moral guide—and here, Øyehaug exhibits easy mastery of the technical aspects of fiction. To cite one example, in an early chapter Sigrid studies Lost in Translation for an article about filmic depictions of women in sleepwear, and the antifeminist coding of the adult female dressed solely in a man's oversized pajama shirt. This is reified midway through the novel in a bedroom scene with Kåre (two decades Sigrid's senior), who asks her to wear his pajama top. We're primed to recognize this simple gesture as an infantilizing sartorial request. It emphasizes the May-December nature of their relationship, and in Sigrid's recognition of the trope, which Kåre's too dense to notice, the younger woman regretfully gains the intellectual upper hand—a pyrrhic victory that ultimately catalyzes the couple's breakup.
The characters' interconnecting relationships are beside the point, as are the traditional signposts of plot and story. This is a novel with the subtitle, "a perfect picture of inner life," and Øyehaug's ambition to render modern thought on the page is for the most part successful. There is a winking, extratextual coda with shades of Don Quixote that undermines more than it strengthens. It's a small misstep, and one easily forgiven. Wait, Blink is a novel of teeming originality that will rewire your brain and gleefully eclipse whole libraries of lesser fiction.
Ryan Chapman is the author of the forthcoming novel Riots I Have Known (Simon & Schuster, 2019) and the illustrated book Conversation Sparks (Chronicle, 2015).
Originally published in
Featuring interviews with Chris Martin, Cy Gavin, Tauba Auerbach, Sam Hillmer, Amy Jenkins, Florian Meisenberg, John Akomfrah, Simone Forti, Ottessa Moshfegh, and Anna Moschovakis