Marjorie Welish explores the theoretical implications of Guillermo Kuitca's large-scale paintings of imagined CD covers for his favorite recordings of Wagner's Ring Cycle.

Discover MFA Programs in Art and Writing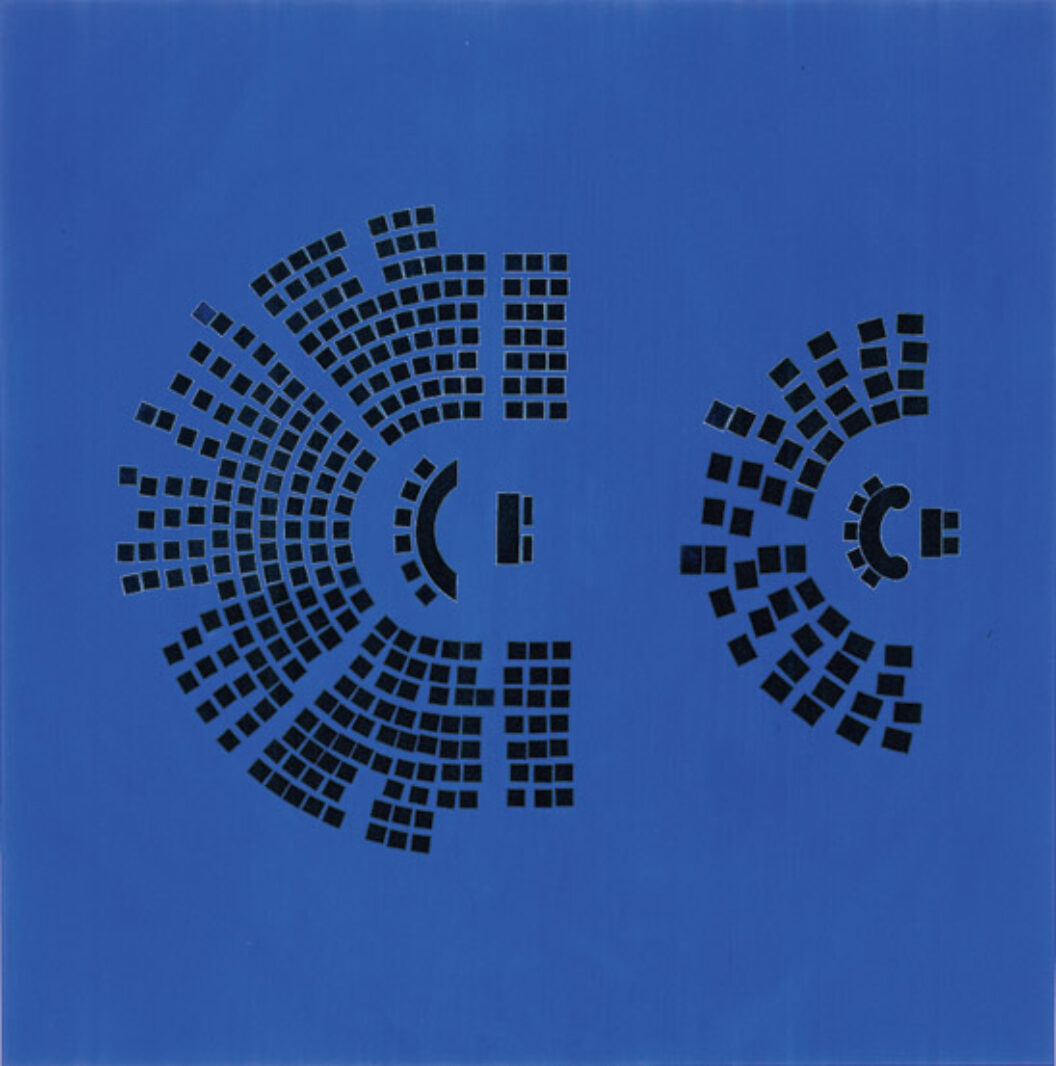 Once upon a time there was painting. Painting, so the myth goes, advanced the belief that the givens of the world were merely facts, facts that required metamorphosis to qualify for the significant symbolic order of abstraction. Then there came pictures to contest this myth. In the age of pictures, as you may remember, painting as such had entered the realm of the given and, in effect, the already known. Pictures were illustrations of the givenness of painting. And so time passed.
Guillermo Kuitca does pictures that would be paintings. That is to say, he presupposes the postmodern narrative that is itself inscribed in the account that informs the by now international practices commonplace in our own movement. Moreover, his pictures signal very explicitly the givens of this postmodernity. What is truly interesting and noteworthy in his five-panel picture The Ring, however, is the ambition to complicate the project. To make the era of visual culture more difficult, less glib, Kuitca now proposes to take a view of modern painting as though it were an operatic myth read through the information transmitted in strong individual performance.
For The Ring, Kuitca has invented album covers for his favorite CD recordings of Wagner's Ring Cycle operas, painting them in large scale complete with the names of the performers, conductor, and orchestra—all this, a displacement of first-hand experience. Yet Kuitca's hand-rendered CD covers supply a kind of epical visual narrative of abstract structure from cubist to blueprint. With a visual catastrophe along the way, Kuitca's Ring signals that the visual analogue to the aural opera may find relevance in our times. Indeed, his computer drawings of opera houses and CD jacket copy manipulated and transferred to photographic paper show the effects heat has had on the mythic image, now degraded beautifully, in creases and ruptures that suit a poststructuralist conflagration.
Guillermo Kuitca's paintings were recently on view at Sperone Westwater, New York.
Originally published in
Featuring interviews with Paul Pfeiffer, Pat Steir, Tom Sachs, Marie Ponsot, Steven Millhauser, Meshell Ndegeocelo, David Greenspan, and Neil Labute.