Discover MFA Programs in Art and Writing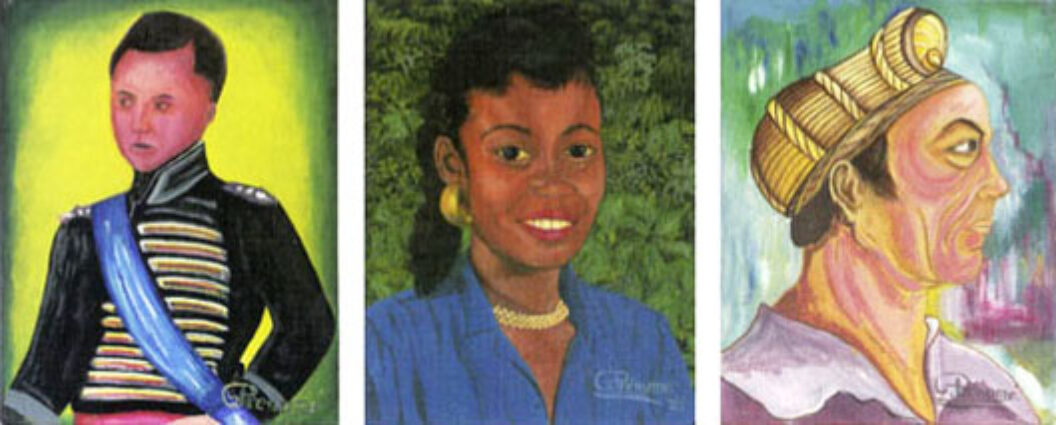 Sometime in the late 1990s, when I was touring the Cap Haïtien area in a rented 4×4, I was asked to transport a friend of a friend, who had been victim of a spiritual attack, for treatment at the house of a bokor somewhere among the low-lying cane fields of the Plaine du Nord. The sick man appeared to be paralyzed; his eyes were open, but fixed and glittering. Several men, Guidel Présumé among them, had to lift him in and out of the back of the truck. He was lowered finally to a bed of green boughs that had been freshly cut and laid on the floor of the bokor's house. A candle was raised to the four cardinal directions, and a drum was struck, lightly but deeply, somewhere out of sight; at that moment Présumé told me to look up into the tree above the tin roof of the house in order to see Baron: a spirit of the Haitian Vodou pantheon in charge of death, sex and the appetites. Because I was looking for some material object, such as perhaps the head and carcass of a hanging goat, I saw nothing. Later I understood from Présumé that the tree itself had manifested the image of Baron, while he, himself, was hors de sa pensée.
The state of being outside one's own thoughts is a reasonable way to describe inspiration within the large middle echelon of Haitian painters whose attitude toward their own work falls somewhere between that of an "artist" and that of a "craftsman," according to first-world definitions of those terms. As I come from an aesthetic culture that sets a supreme value on the conscious acts of the artistic individual, it took me a while to realize that for painters like Guidel Présumé, art has comparatively little importance as self-expression. A European painter, Jean de la Fontaine, was with me when Présumé explained with a certain pride that he could paint in "all the styles," while most of the other Cap Haïtien artists knew only one or two. De la Fontaine asked what was for both of us blancs the logical question: "But what is your own style?" To Présumé, though, the question was so irrelevant as to be almost incomprehensible.
What's expressed in Haitian paintings of this kind is less the deliberate intention of the artist and more the spirit that inhabited the artist at the time that the work was made. Haitian Vodou is, among many other things, a cult of full-blown spirit possession. Présumé is not a practicing Vodouisant—he describes himself as a natural man—but he is part of a culture that insists far less than ours on enforcing the boundaries of the individual ego. The Kreyol word lesprimeans both "spirit" and "intelligence." Talent, rather than being encapsulated in the brain or the hand, may be an outside force that acts through the person of the artist. For that, the best of these paintings have a direct and unmediated connection with what's sometimes called "the collective unconscious": that deep and darkly shimmering well that infuses images with meaning.
Originally published in
Featuring interviews with Vargas-Suarez Universal and Rocio Aranda-Alvarado, Vladimir Cybil and Jerry Philogene, Carlos Eire and Silvana Paternostro, David Scott and Stuart Hall, Evelyne Trouillot, Sibylle Fisher, Carlos B. Cordova and Daniel Flores y Ascencio, Damas "Fanfan" Louis and Michael Zwack, and Peniel Guerrier and Yvonne Daniel.