Discover MFA Programs in Art and Writing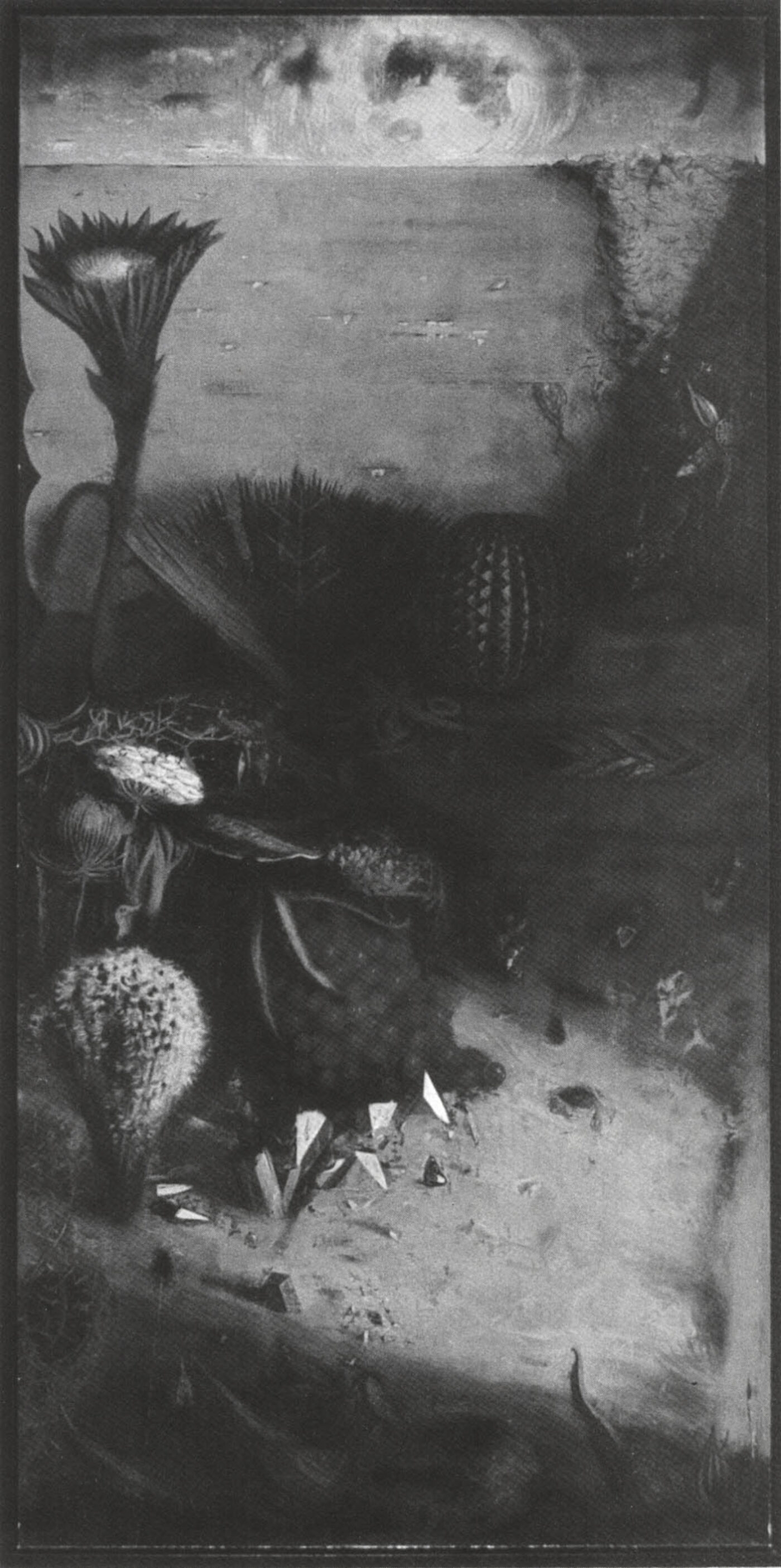 One especially striking image in Gregory Crane's last painting show is that of a rainbow poised in the sky—almost side-on, nearly circular and unattached to the earth—slicing through the top of a mountain like a buzz-saw. Although there have always been magical, whimsical elements in his works, it would be a mistake to think they are meant to depict fairytale environments, unless one is including the dark underside of the Brothers Grimm. The dreamlike quality involves a very particular understated ferocity: clouds that swoop also hang suspended like birds of prey, light and color sometimes have corrosive acidity that seems test-tube chemical rather than concocted of natural pigments. This is not to suggest that the work is about the old nature-versus-civilization argument, the idyllic primal versus the man-made impending industrial wasteland. Instead, we are reminded repeatedly, that we are not separate from nature. Nature in Crane's work has power in its relative scale to civilized elements (which are mostly rendered incidental), and in its busy, relentlessly burgeoning, persistent quality, implying that no matter how ambitiously people affect and scar it, nature will inexorably outdistance us and our works. It worms its way over our monuments and our efforts at immortality like vines around Angkor Wat, or from the ground up, by termites and fungus and decay. Which brings up time.
A set of four paintings in Crane's last show is obviously meant to be the four seasons. There is a rather large man-made element in the quartet, a wall that stands more or less in the middle of each painting, bare and flushed with a pink light in spring, covered with creeping nature in summer and fall, and again bare, crumbling, and brown by winter. Besides being a rather obvious ploy to describe linear time as age, it also serves as a clear example of something Crane does consistently well in his work, which is to use weight against weightlessness to give meaning and "quickness" (in the sense of animation) to an environment. The wall remains heavy and inert while things move and grow, appear and disappear, against it. In these paintings, which are vertical rather than horizontal like the rest of the work in the show, elements of land and sky are somewhat bound by the wall's presence, but are also able to push and grow against it, and ultimately, in the case of Winter, shrink before it. At the bottom right corner of this culminating painting is a small brush fire, the one element of heat in an image crowned by the cold moon in seven phases, and a key to cyclical time beginning again.
In the horizontal paintings, landscape and its elements stretch, flatten, leap, and spread, oblivious to time; landscape glides by while a train is frozen at one edge, it forms itself into a river and disappears. And sometimes it evinces an entirely opposite time of day from one side of a picture to the other. There is a nice complexity contained in these multiple states in a single picture; the instances, in several paintings, lush with summer growth, things are burning, broken, a representation of a dry, ignited, perishable state and the humid fecundity of summer. There are often many entrances and exits or means of travel within each image (e.g. a double arched bower of trees with a river behind, past and next to it). Crane is obviously not content to leave nature alone any more than it leaves him alone; there's an edgy strife and vying for life in all his images. His work is animated in the best tradition of early 20th-century American animistic art—artists like Charles Burchfield and Arthur Dove—and equally well-painted. Appropriate to the late 20th-century, Crane's work shows nature as the invasive, intense, contradictory, and seductive "other" it is.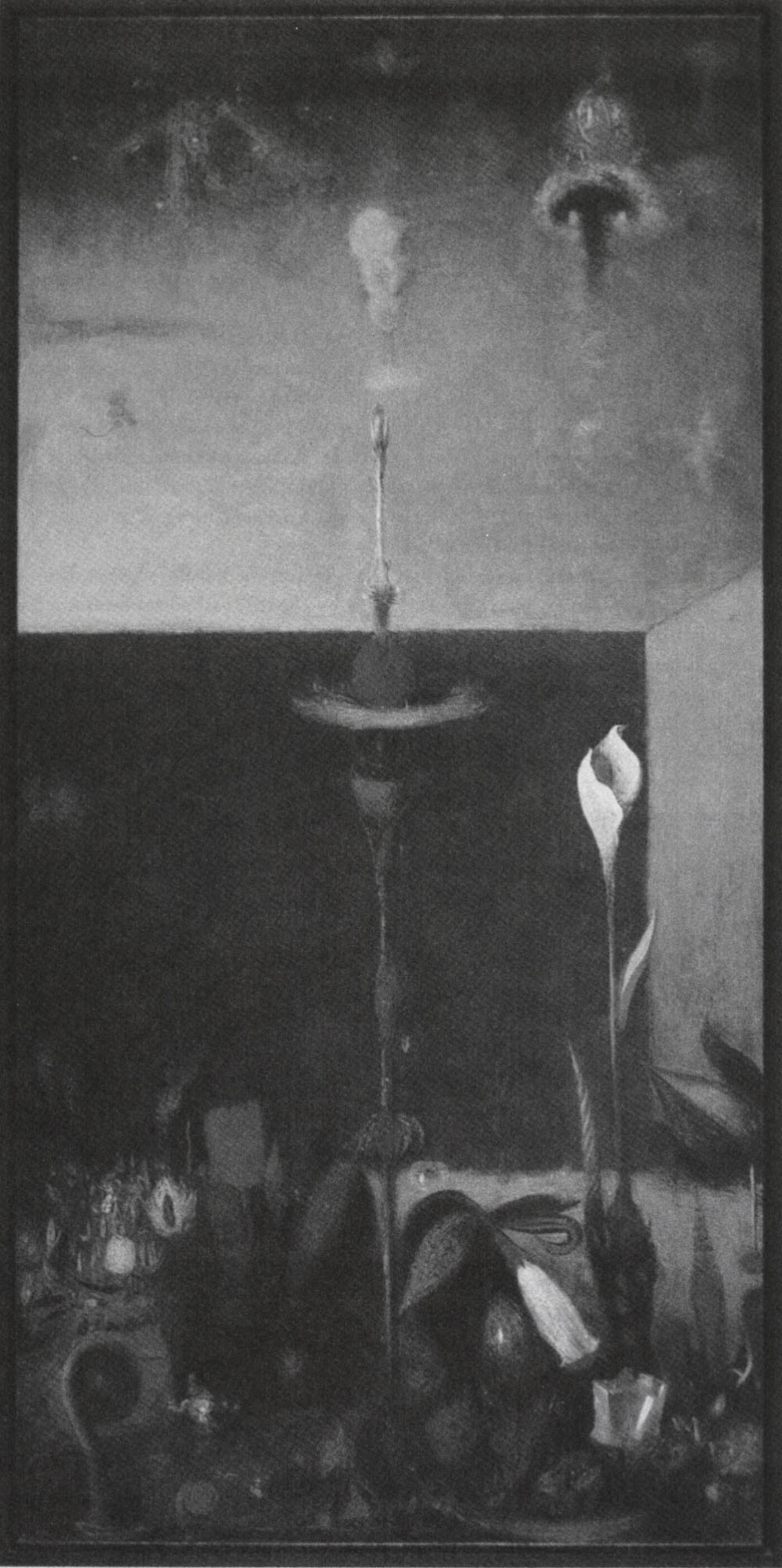 Originally published in
Featuring interviews with James Hyde, Mary Heilmann, Alan Warner, Scott Spencer, Catherine Gund-Saalfield, Cassandra Wilson, Revenge Effect, Elevator Repair Service, Zoe Wanamaker, and A Day in Brasilia.