Greed, Italian Style: on Nicola Lagioia's Ferocity by Kristen Martin
Corruption, capitalism, and death in Puglia.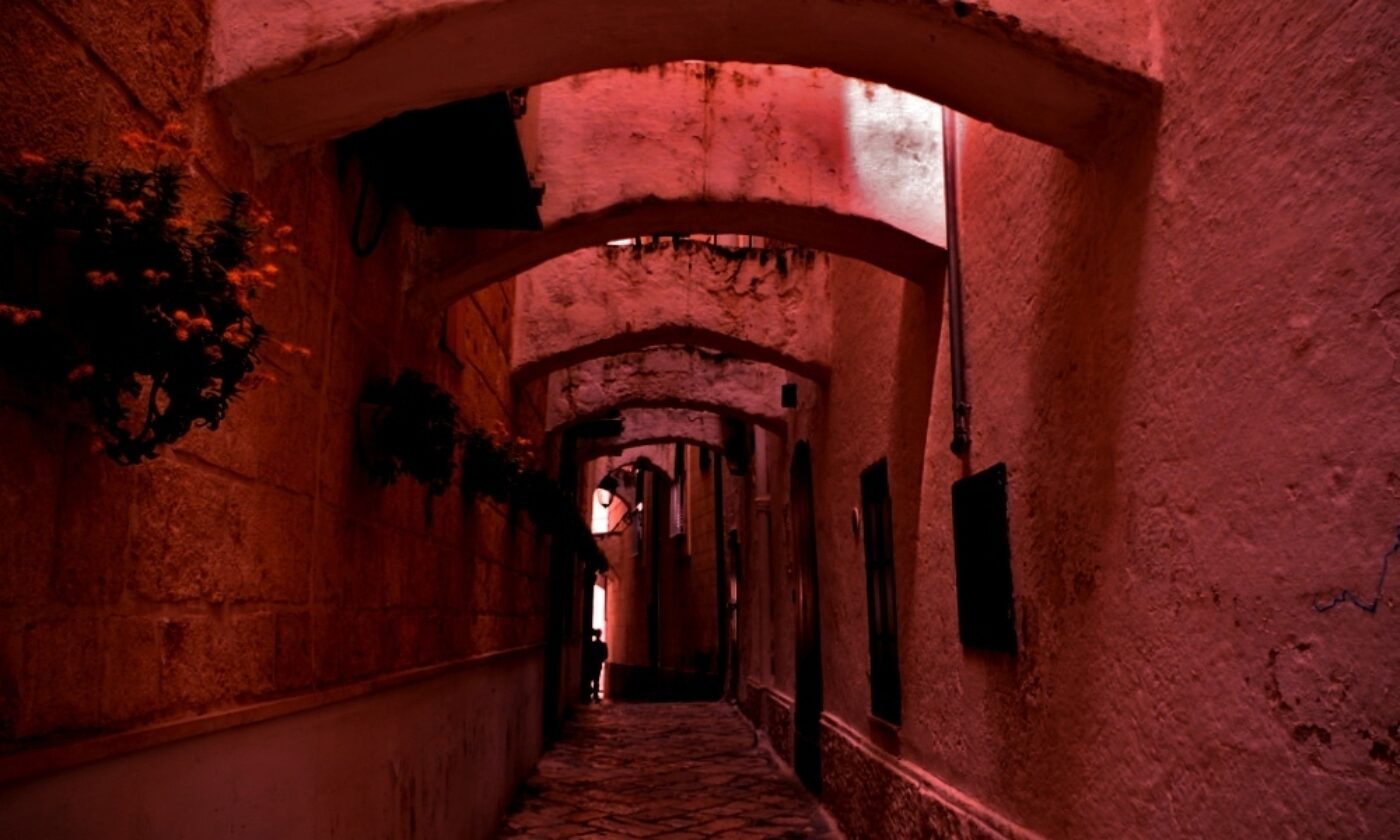 In the opening scene of Nicola Lagioia's novel Ferocity (Europa Editions), we zoom in on a hyper-literary description of singed moths: "As they approached the artificial lights, the golden angle of their flight was shattered. Their movements became an obsessive circular dance that only death could interrupt. A nasty black heap of insects lay on the veranda of the first of these residences." What might initially seem to be a stylistic embellishment that has little to do with the actual plot—a distraction from the naked, bloody woman who walks past those floodlights and onto the highway between Bari and Taranto—turns out to be an important symbol of how humans encroach disastrously on each other and the natural environment.
The naked, bloody woman who struts out into the night is Clara Salvemini. Her last name means something in Puglia, the heel of Italy's boot—she was the first-born daughter of Vittorio Salvemini, a powerful builder and real-estate developer from Bari, seen as a "master of the city." Her body is found at the foot of a parking garage, and her death is ruled a suicide. The book's plot is driven by the quest to uncover the truth. In part, it's the saga of the Salvemini family, a portrait of a patriarch's greed and its consequences.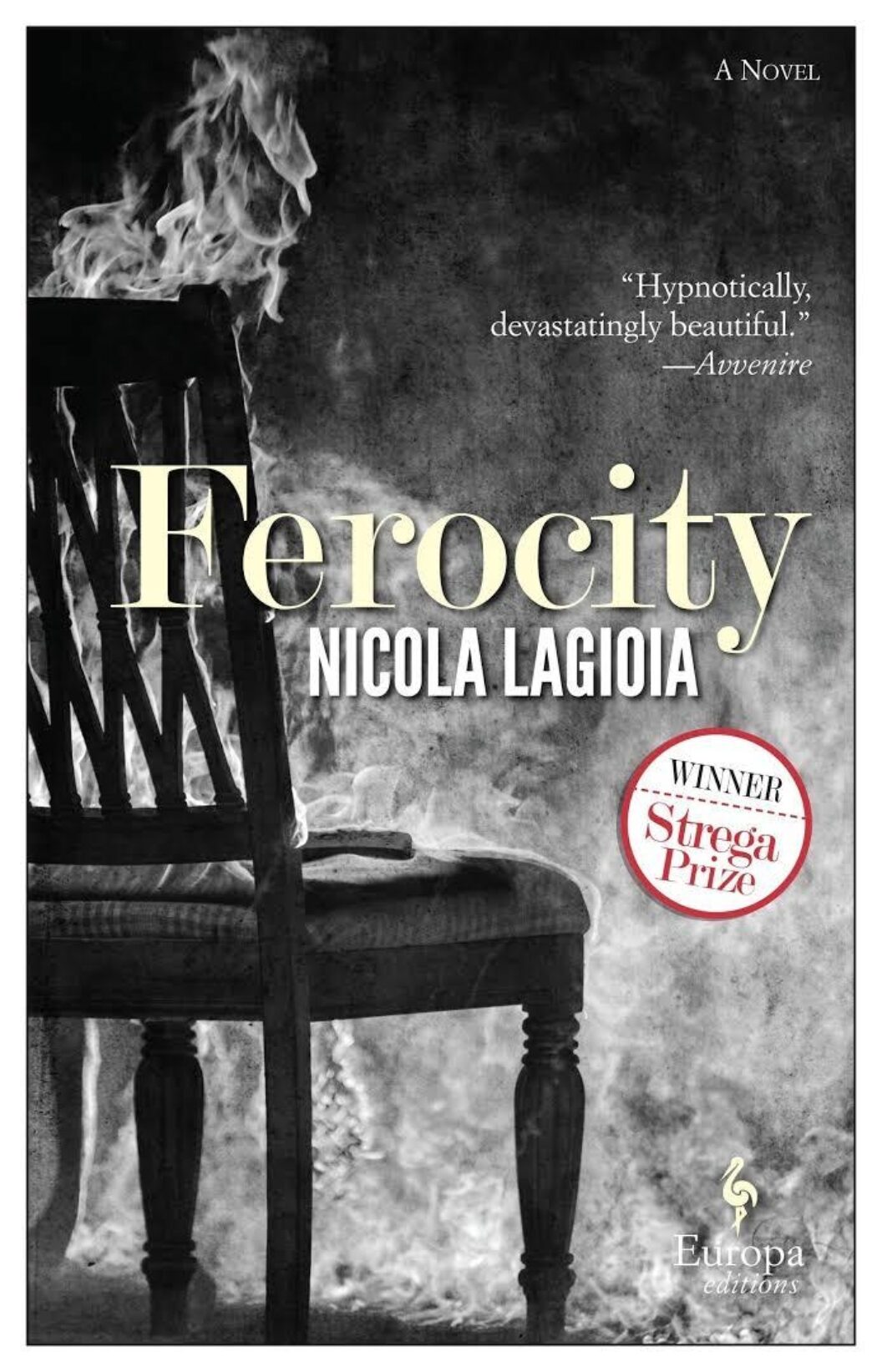 One might expect an Italian novel that concerns itself with corruption to delve into organized crime. Ferocity, instead, focuses on the seemingly more benign world of white-collar extortion, centering on Vittorio Salvemini's construction business and his understanding "that behind the zoning plans there was legislation, and behind that… there was nothing but an initial act of arbitrary personal will." The mob leaves bodies in its wake, but the victims of this kind of criminality are not immediately visible. When someone like Vittorio greases palms or threatens blackmail to get people to look the other way as he flouts regulations and restrictions, people don't usually end up dead.
Lagioia—a celebrated contemporary literary novelist in Italy—knows the Mezzogiorno well. He was born in Bari in 1973, and his 2009 novel Riportando tutto a casa (Bringing Everything Back Home) follows three teenage boys whose fathers get rich in the economic boom of the 1980s. Translated by Anthony Shugaar, Ferocity won the Strega prize, Italy's most prestigious literary award for fiction, and marks Lagioia's English-language debut. It's a smart choice for his introduction to an Anglophone audience, since it isn't hard to envision this book in the context of the American South, or in any other part of the globe where unrestrained capitalism has led to environmental disaster. Comparisons to "Gillian Flynn's Gone Girl and Jonathan Franzen's Freedom, filtered through the fierce Mediterranean vision of Elena Ferrante," don't do justice to how Ferocity renders moral and political corruption's rampant and universal prevalence.
The white collar crime at the center of the story is "the Porto Allegro affair." Porto Allegro is a tourist complex Vittorio is constructing on the Gargano coast; it has drawn the ire of environmental activists for neglecting zoning restrictions regarding protected coastal pines. Via the kaleidoscope of perspectives, we learn who pays for the corruption that pads the pockets of Puglia's most powerful: devastation is wreaked on the environment (plovers drop from the sky after drinking from lead-infested waters near the tourist complex), and environmentally-caused illnesses afflict the poor on the fringes of cities (people living near the steel mills that supply construction develop lung and stomach tumors).
Perspectives shift frequently and without announcement, slipping from one "he" to another "he" within the space of a paragraph. Characters move through the present and the past as they narrate, and the line between the two is frequently blurred. These disorienting shifts reveal how white-collar crime in fact pervades every level of Southern Italian society, from a lower-class Tarantine truck driver to the chancellor of the University of Bari. Each character has his own motives for willfully ignoring it.
Through Clara's death—which most of the novel's characters are callously uninterested in—we are able to see how capitalistic greed has bred moral decay. That decay is uncovered as Michele, Clara's mentally ill half-brother with whom she shared an intense relationship, strives to better understand her life and death. Michele is the only one who has a motive for unveiling what really happened to Clara, and in turn, for bringing to light his family's depravity.
The book spends a lot of page time depicting the characters' intense misogyny. We hear from multiple characters that women deserve to be shown the back of a man's hand. When Clara was alive, she chased after her "one long moment of happiness" with Michele, believing the path back to him was to sleep with Bari's most powerful men—who her father blackmails—allowing them to beat and rape her. Given this focus, I was disheartened to find that Lagioia never fully endows Clara with rich interiority or motivations that read as fully believable. The desire to reunite with her brother as he was in his adolescence is hardly a satisfactory answer to why Clara aids and abets her father's corruption. Clara is forever subjugated to men, including Michele, who she spends her final years pining after.
Still, as every other aspect of Lagioia's novel is intricately planned, I am willing to concede that perhaps the opacity of Clara's motives is purposeful. Michele reflects on this point before Clara's death: "We're guided by forces of which we're unaware, we act without knowledge, we say things whose motive is unclear, crimes without guilt and deaths without any apparent cause." Ferocity gives us plenty of these possibilities to consider.
Kristen Martin is at work on a collection of essays that explores and meditates on grief—her personal and lasting grief over the deaths of her parents; cultural representations of grief on television, in music, and in literature; and our society's ever-morphing relationship with grief and mourning. Her personal and critical essays have been published in Literary Hub, Hazlitt, Catapult Magazine, Real Life, The Hairpin, Guernica, and elsewhere. She teaches first-year writing at Baruch College and works as a consultant at the Columbia University Writing Center.