Great Smile, Warm Personality: Clunie Reid by Ashley McNelis
Clunie Reid plays with representation, multi-media, and the process of (re)production.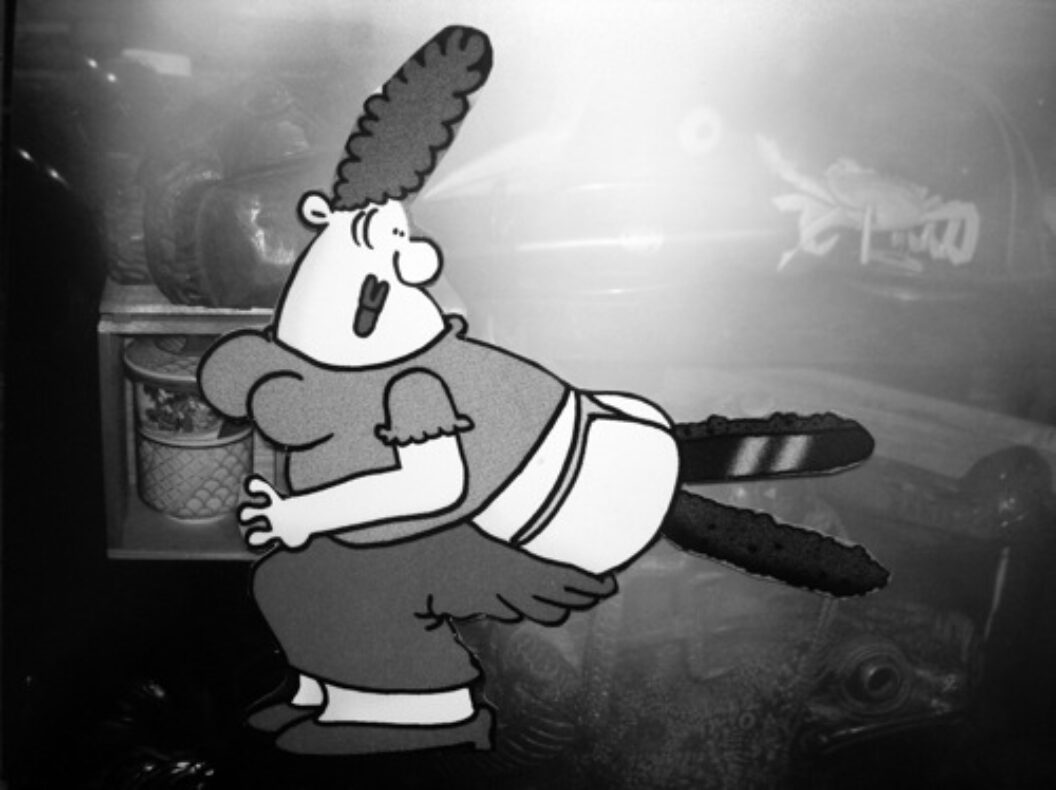 British photographer, filmmaker, and mixed media artist Clunie Reid creates photographs, photo collages, and reappropriated pictures by borrowing images from the realms of media—advertising, publishing, TV, the Internet, and beyond. Through processes of cutting, scribbling, and pasting, her work highlights implicit constructed messages in the media about beauty, sex, and contemporary identity. In addition to covering Reid's interest in acts of détournement and representations and materiality in media images, we discussed the importance of style references and why her work is taking on a new medium.
Ashley McNelis I'm curious about the New Museum's Free exhibition that you participated in, which focused on the changes that the Internet has created in interpersonal connection and the spread of information. How have the changes in the ways we relate to each other and receive information affected your work?
Clunie Reid Rather than how the Internet functions as a tool, I'm interested in the shift from implicit to explicit in the stuff you find there. There seems to be a way in which the vulgar substrate of advertising can be seen now in self-representation or modes of interpersonal relations, like the greeting card.
AM Are you also referring to social media?
CR In the Free show, I used an image of a woman taking a shit in her thong so that the shit splits in half as it comes out—the joke is she's too drunk to notice. Other examples include You know what I like best in a woman? My dick; Oi slut, Happy Birthday; She had all the qualities men find so attractive …; Great smile, warm personality and the ability to get her legs behind her head; and Feeling a little Gay, are we?, amongst many others.
It's not so much a matter of what people do in the context of particular websites but what the material found in any number of places represents.
AM I love the way in which you take explicitly rendered images and make what the images represent even more overt and in a way shame or reprimand them through [a process] you once described as "vulgarizing them."
For example, in Window "Smoke" Square you labeled every aspect of the photograph, making the viewer aware of the act of looking at that kind of overt image. I'm interested in what you think about the state of media literacy today in a world with hyperactive image and information overload. Do you think that a person can ascribe meaning to an image with carefully manufactured connotations?
CR Window "Smoke" Square uses idiotic tautology to be serious about the nature of perceiving an image. People seem to understand reality very well but are subjectively constituted by it, too; it's a complicated process.
AM Absolutely. The way in which you hang your work seems to me another way in which you further explore how audiences perceive an image. The bombardment and repetition of your works within the gallery setting is reminiscent of the way in which our society is inundated with media. Has this always been the way you preferred to show your photographs?
CR No, sometimes I show single pieces. I'm more concerned with what kind of experience the work is than [I am with] it having themes or subject matters.
AM Looking at the installations where you have multiple pieces shown that use gaffer tape in favor of a level, such as at MOT International and FormContent, irreverently reminds me of the onslaught of images and information we receive from the media. Is that intentional?
Your work and this presentation style also reminds me of the punk DIY movement. You have also mentioned being influenced by artists from the Pictures Generation, such as Richard Prince and Barbara Kruger. Do you see any parallels—political, social, or other— between the '80s and today? Do those connections influence your work at all?
CR Referring to your discussion of exhibition layout, it would be too literal to account for the gaffer tape and display as about being about the bombardment of media images.
I'm changing my work because of its apparent similarity to punk and DIY, as it's hard to get beyond these as style references. Methods of détournement have also become limiting as a form of meaning production except when I can still create some ambiguity or contradiction. Both, generally, are no longer particular enough. The American artists of the Pictures Generation are of great interest [to me] in a movement from negation to a more embedded form of critique that accounts for subjectively being already implicated within a system.
AM Yes, I was going to ask you about creating an individual style while working with [already] created images and styles with themes similar to other artists' work. While your work reminds me of others who have utilized similar methods of détournement, I do think your work is still very recognizably yours.
I have great respect for the Pictures Generation artists. As I'm sure you know, since the show at the Met—and particularly the MoMA Cindy Sherman show—there has been a lot of press on appropriation art. Could you be more specific as to how your work is changing?
CR I'm working more with video and identifying with more extreme images. I'm also trying to develop the writing to more closely activate single images on different levels. The fabrication of things seems to be an inconvenience and not to the point.
AM Has working in film changed your process at all? In a previous interview, you stated that although you create your images quickly, you conscientiously plan the composition beforehand.
CR I've worked with video previously; it's really another way of presenting an image that's giving off something by virtue of its not being static. It's also a way just to focus on the materiality of the image.
The process is similar because I always have digital versions of the still images I'm working with on paper and the videos are also made up largely of these stills. I never plan a composition, actually, but put things in the work very frankly and straightforwardly so there's a transparency of meaning unencumbered by reflective, aesthetic concerns—like a "Back in 5 minutes" sign.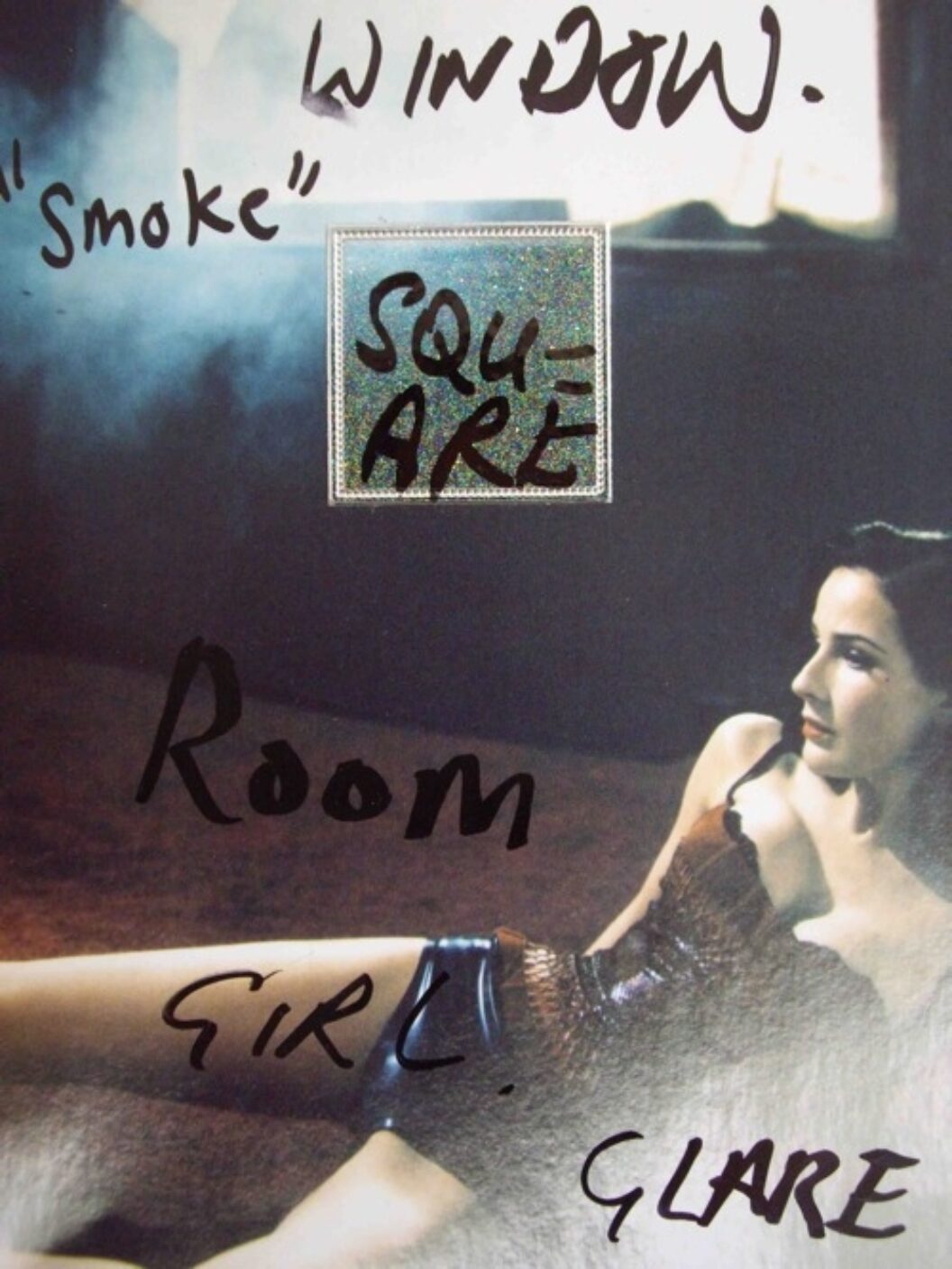 Ashley McNelis is an art historian who specializes in photography. In addition to doing interviews for the BOMBlog, she also contributes book reviews. She was born in Pittsburgh where she worked at the Carnegie Museum of Art for several years. She lives in Brooklyn.