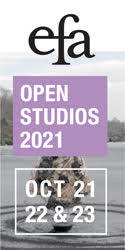 Today was the worst. I tried to keep my hands off myself. In the end, I stared at the cement or hit those boys smaller than me. There was whispering and I didn't know where it was coming from. I had to look up.
They should give me a bigger room. My feet hang off the bed. That's why I have to be outside at night. The house just doesn't have enough windows. What do you want to look at. What my mother says when I say my room is like a jail. I only have one window and it's high up. That one kid kept scuffing his dirty black shoe on purpose. Walk walk scrape, walk walk scuff. I bopped him with my reading book. I bammed it where there was hair swirling. His crew cut went around this one circle like bath water draining out. Then I ran and imagined I was invisible, stared down a lady in a car. Seven devils with pistols thought they could catch me but I stopped and told the red-haired one with the girl's lips that the kid scuffed at me first.
"That's my brother." he said. "You hit him on the head." There was a swirl on his head too. So I hit him. When both my wrists got clamped by smaller boys' dirty hands I could only see white and hear that eggy morning traffic. I didn't get to see what they hit my behind with and don't know whether they hit left or right … the white light got bigger and bigger. Pretty soon I couldn't feel my face so I ripped my arms from their hands and found their faces and on one, something on the outside of my fist wasn't water, it was blood.
There was no place to go from that office. I remember the blond desk and the baby drawings on the wall. The shade was pulled down and blinding sun came in through the rips. The principal had trouble with her dry fingers, wet mouth and thick glasses. I was the vice-principal. "You're lucky Mr. Bellport isn't here today. I don't know your case." Underneath her chin, beads spilled into her wrinkled skin—the kind that moves and could even stretch. I rolled up some newspaper for a loudspeaker. Oh, if she would let me get near her ear. Tickling her finger along the fuzzy green edge of the blotter, she stared at me. Eyeglasses on a waddle necklace. Then a red mark cause "You hit one in the face"…two marks and I'm on probation. Then Miss Check and Neck puts me in the hall. The siren for eleven o'clock went off when I sat in my seat. My teacher is another loose one. Her hound eyes got sad with arithmetic so I broke a pencil.
My room is like a jail. My bureau looks like wood but is metal and bangs and creaks. I have to kick the last drawer to shut it. That's where all my gray pants are. They fit and don't bother my balls. That's how we kept moving and moving. Always finding a new store for my pants. I grow fast.
Originally published in
Georgia Marsh, Paul Bowles, Michael McClard, Olivier Mosset & Fred Brathwaite, and Duncan Hannah. Cover by Mary Heilmann.