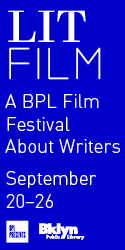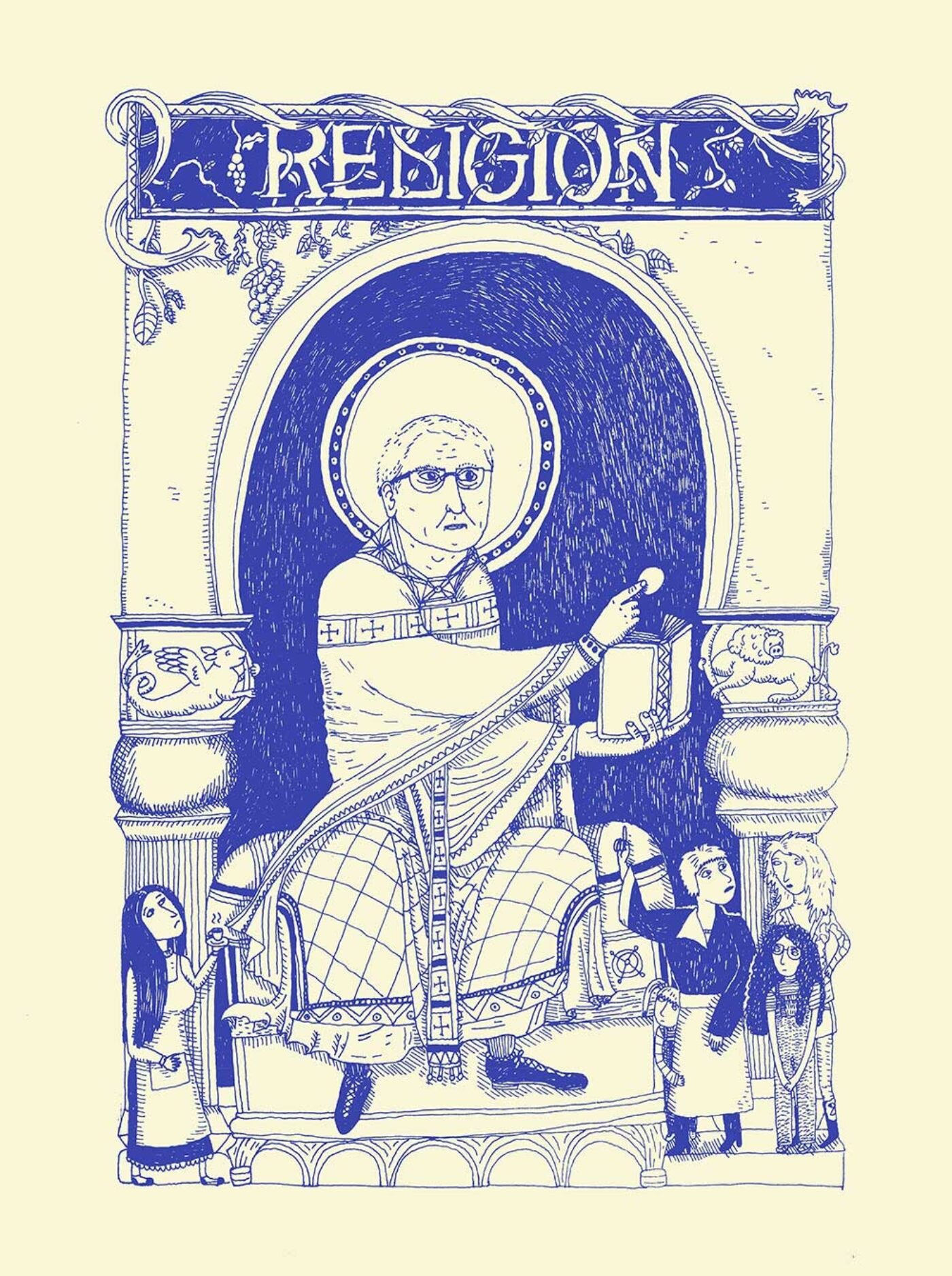 It's not every memoir that begins literally at the moment of conception, but the opening panel of Powerpaola's autobiographical graphic novel Virus Tropical shows us exactly this: Quito, 1976, her parents entwined on a wooden end table. The carpeted floor is scattered with talismans—a bible, dominos, a gun, some cash, a smoking pipe, a beaded rosary. These set the themes the artist will explore through her series of frank, irreverent vignettes that make up one version of the story of her life. The daughter of a former priest and a fortuneteller, Paola Gaviria was born in Ecuador. At a young age she moved to Colombia, where she became the illustrator Powerpaola and founded the artist collective Taller 7. Virus Tropical deals in Catholic guilt, drug violence, and sexual awakening, capturing a young artist's coming of age as she arrives a foreigner in a culture of radical upheaval, by turns exciting and dangerous, in '80s and '90s Colombia.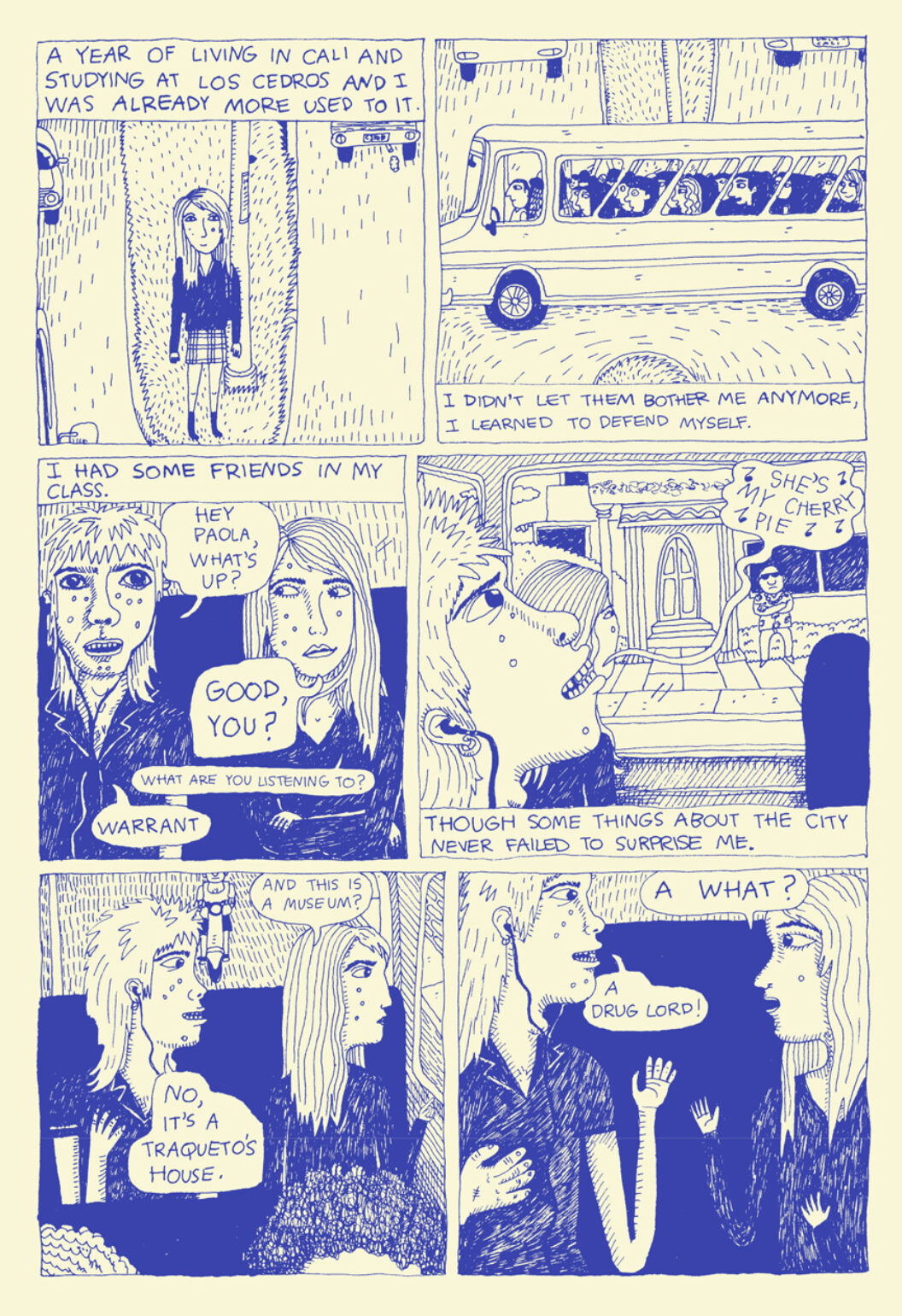 The work hones in on the enigmatic nonpresence of Paola's father, a pious man full of contradictions, who ultimately leaves his wife and three daughters and later loses all their savings on a bad investment. "I don't have many childhood memories of my father," Paola notes, as she proceeds to show us the most important one, in which he encourages her to enter an art contest to meet the Pope. She wins. And even as her dad walks out days before she is to give her drawing to the Holy Father, the affirmation of her talent proves formative. Art becomes a tool for coping, for processing, and ultimately for creative and financial independence.
An intermittent and often holier-than-thou father also figures prominently in Dominique Goblet's Pretending Is Lying. Her first book to appear in English, the graphic memoir follows two extended confrontations: one with Dominique's inconstant partner (whose other woman, rendered as a white specter, haunts the panels in which he appears), and one with her alcoholic father, who wants to be involved in his daughter's life after years of no contact. Written and drawn over the course of twelve years by Goblet, a pioneer of the European graphic novel, the work features abrupt breaks in visual style that capture the passage of time not just in the artist's story but in the memoir's own making.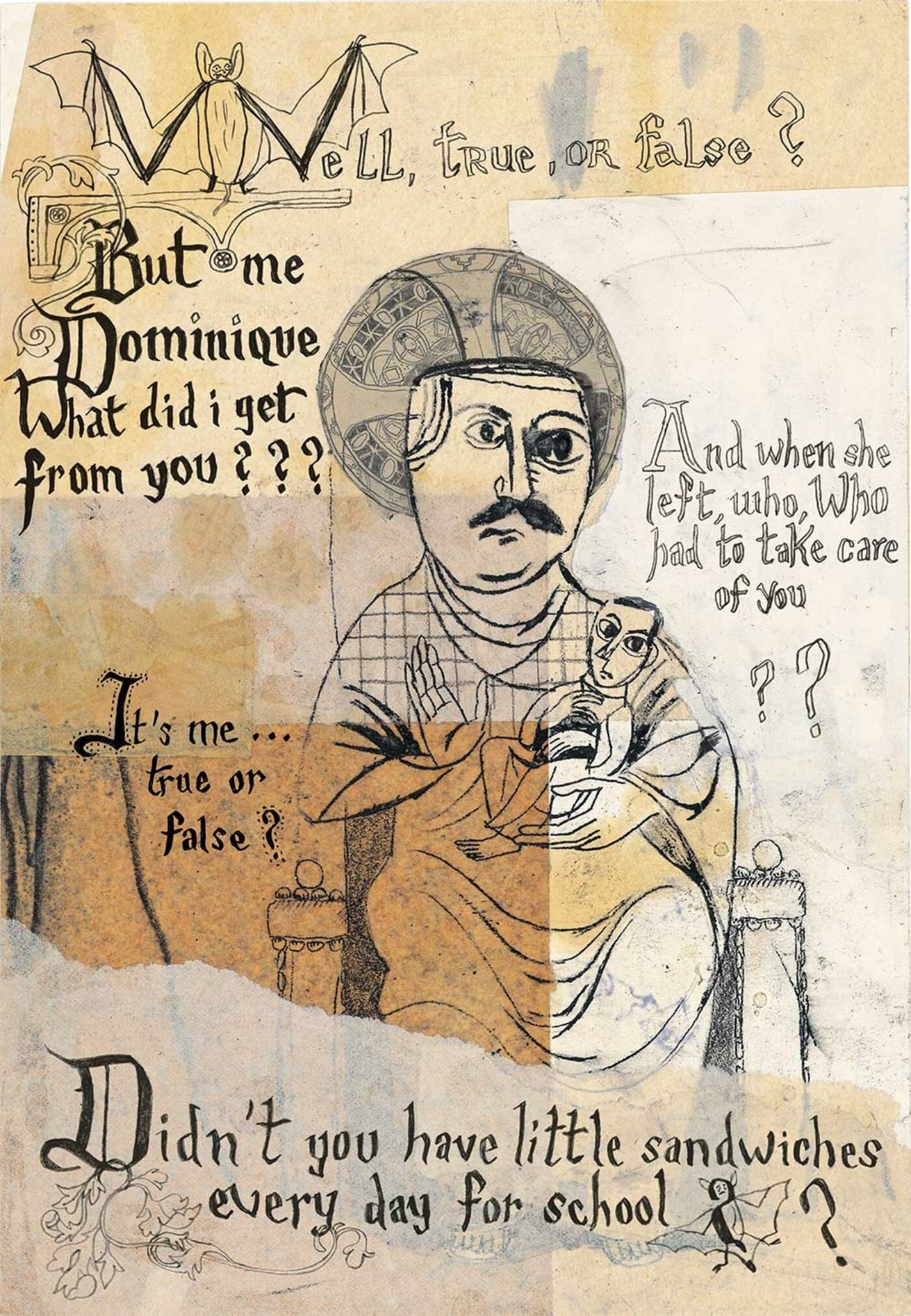 Both books employ rich experimental visual storytelling that draws on a variety of sources outside comics (painting, illustration, mapmaking, medieval manuscripts) to tell tales of family dysfunction and artistic development. Powerpaola's style is densely layered with detailed patterns—every cobblestone in a street, every scale on a lizard's back, every strand of hair in her sisters' ever-changing coifs that run the full gamut of 1980s bleach and perm. Realistic scenes from life are bookended by poignant theatrical tableaux that double as chapter headers for Virus Tropical. In one called "Goodbyes," Paola peeps out of her mother's raincoat pocket as the matriarch dumps her husband and two older daughters out of their apartment building into an ocean of her tears, a striking image that condenses and dramatizes the chapter's subtle in-the-scene dialogue into distilled emotion.
Combining paint, ink, charcoal, and pencil, Goblet's mixed-media pages feel wet, textured, bleeding. She subverts the single pen-line and familiar comic design conventions with her expressive mark-making, dynamic compositions, and abstract patches of color. One of her most effective—and affecting—devices is the modulation of her handwriting. Throughout, she varies pressure and shifts from loopy script to jagged, scrawled print to dainty calligraphy. The result: we hear shrieks, mocking retorts, and sheepish admissions in intimate nuance.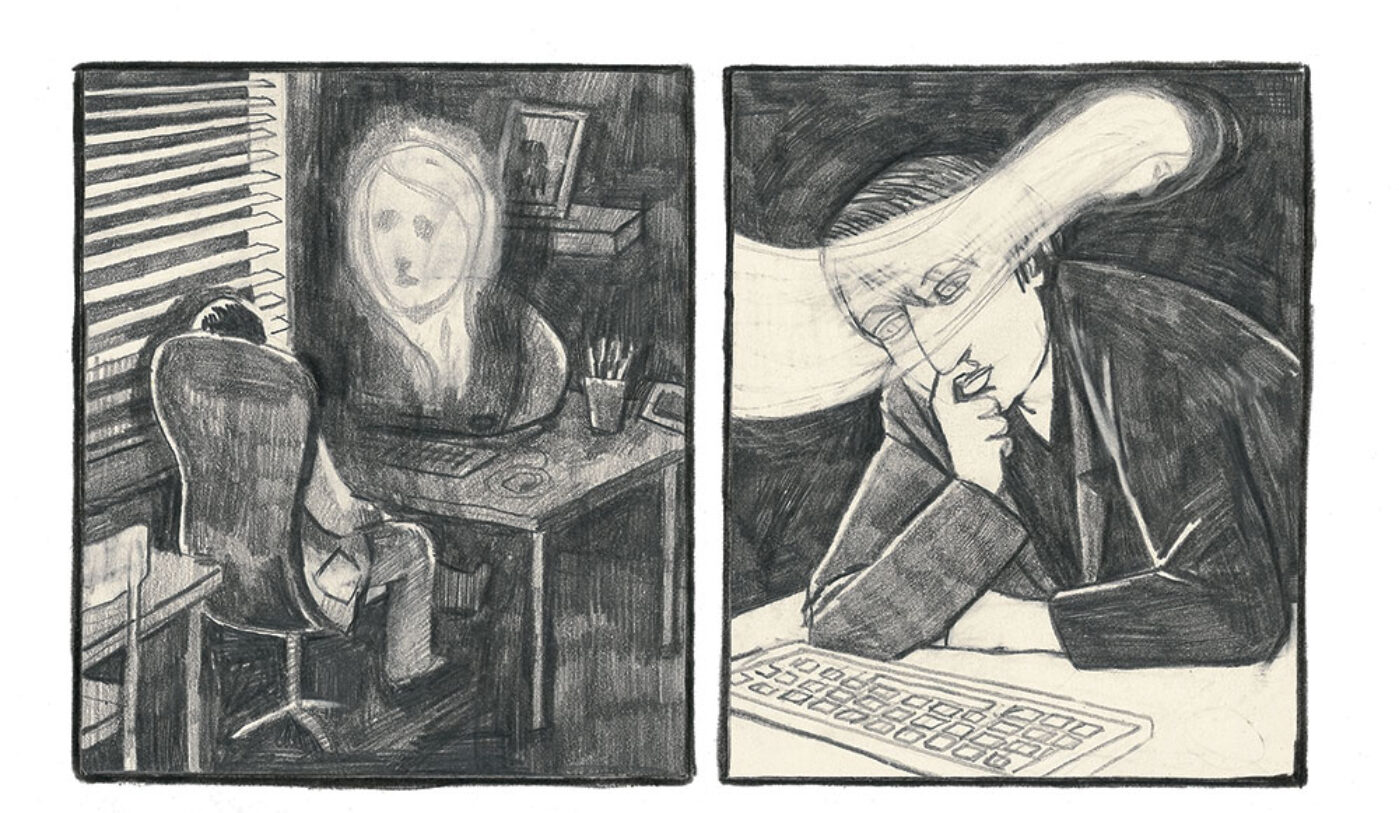 Virus Tropical and Pretending Is Lying are part of a rich tradition of international graphic memoirs from Art Spiegelman's Maus to Marjane Satrapi's Persepolis to Riad Sattouf's The Arab of the Future. The form tends toward the episodic, typically tracking a portrait of the artist as she forges an identity amid societal turmoil. For the protagonist, comics frequently emerge as a salve, a way of narrating lived events into experience. The potent interweaving of bespoke image and text reaches across complex linguistic and cultural divides. And the prominence of so many graphic memoirs in translation in the US speaks to their longtime high-art status abroad compared to their late rise here.
What is it about the comic that makes it such a powerful medium for personal reflection and accounts of self? The influence of literary modernism shines through in the psychologically oriented formal experimentation of graphic memoirs, where art or drawing manifests lived experience rather than describes it. Here, stream of consciousness reaches new sensory heights, guiding what we see and what we read, the visual and the verbal intricately and inextricably intertwined. The juxtaposition of hand-drawn text and pictures doesn't just lend graphic works an air of close confidence; it allows their authors to formally replicate the chaos of consciousness, in its flood of interrupting images and words. We're invited to peer into the artist's mind, a glimpse that, given the ubiquitous presence of the artist's hand, is clearly mediated, and depicted in a way that is perpetually underscoring this fact. For the reader, this feels like an intimate disclosure indeed—art that freely admits its artifice and contradictions. With Powerpaola and Goblet, it is a privilege to serve as their confidantes, if only for a while, in these accounts in which personal history and pain ultimately forge character and empower both protagonist and creator.
Chantal McStay is BOMB's Andrew W. Mellon Fellow for Visual Arts and Literature.
Originally published in
Featuring interviews with Lynda Benglis, Roe Ethridge, Becca Blackwell, Antonio Campos, Robert Greene, Angie Keefer, Liz Magic Laser, Laura Kurgan, China Miéville, Michael Palmer, and Rosmarie Waldrop.