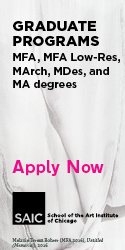 We had not been mates for very long. It was only during our last year at school that we really got to know each other well. And from then on we became inseparable. For some time we had both felt the need of a friend in whom we could confide. Our friendship soon reached the point where we could keep nothing to ourselves: one of us would telephone the other immediately to arrange a meeting. After a good chat, we both felt much better. These constant exchanges became so intense that, whenever we had nothing to confide, we would anxiously try to invent some topic of conversation. But the theme had to be serious because idle chatter would be unworthy of this passionate sincerity we were both experiencing for the first time.
But the first signs of tension were beginning to appear. Sometimes one of us would telephone the other, we would meet and then have nothing to say to each other. We were very young and did not know how to keep silent. At first, when we could find no suitable topic of conversation, we would make comments about other people. But we were both aware that we were undermining the very core of our friendship. To try and talk about any emotional attachments was also unthinkable, for a fellow did not discuss his love affairs. We tried being silent, only to feel uneasy as soon as we separated.
Coming away from these encounters, my solitude seemed immense and arid. I reached the point of reading books just to be able to talk about them. But a deep friendship demanded the utmost sincerity. In search for this perfection, I began to feel empty. Our meetings became ever more disappointing. My real inner poverty gradually became apparent. And I know that my friend had reached the same impasse.
About this time my family moved to São Paulo. My friend was living alone because his family lived in Piauí. So I invited him to move into our apartment where I had been left in charge. Such excitement! In a state of bliss we arranged our books and records and prepared the perfect ambience for friendship. But once everything was in order, we found ourselves twiddling our thumbs with nothing to say to each other. All we had was our friendship.
We were so anxious to save each other. For friendship is a question of salvation.
But we had already touched on all the problems, examined all the possibilities. All we possessed was this thing which we had so eagerly sought from the outset and found at long last: sincere friendship. This was the only way we knew—and knew with such bitterness—how to emerge from this solitude every soul endures within its body.
But how artificial we discovered our friendship to be. It was as if we were trying to concoct a lengthy speech to express a simple fact which could be said with one word. Our friendship was as insoluble as the sum of two numbers: it was useless trying to elaborate on the plain fact that two and three make five.
We organized some wild parties in the apartment but the neighbours complained and the parties were not a great success.
If only we could have found something we might do for each other. But there never was any opportunity, nor did we believe in giving proof of a friendship that needed no proof. The most we could hope to do, we were doing already: treating each other as sincere friends. But this was not enough to fill our days, especially during the holidays.
Our real troubles began during those long summer holidays.
The friend to whom I could only offer nothing except my sincerity unknowingly began confronting me with my poverty. And the solitude we felt when we were together, listening to music or reading, was much more intense than when we found ourselves alone. Much greater and more frustrating. We could no longer find peace. When we withdrew to our separate rooms, we felt so relieved that we could not bring ourselves to look at each other.
It is true that there was a pause in these developments, a truce which gave us more hope than the circumstances warranted. This arose when my friend had some trouble with the police. It was nothing serious, but we behaved as if it were in order to exploit the situation. For by that time we had already got into the habit of doing favors for each other. I eagerly sought out one family contact after another in my effort to muster support for my friend. And when the time came to have documents signed and sealed, I attended to everything and obtained all the necessary signatures.
During this period we would spend our evenings at home, worn out but animated: we would report on the day's events and plan our next move. We did not probe very deeply into what was happening: it was sufficient that all this activity should have the seal of friendship. I felt I now understood why bride and groom pledge themselves to each other; why the husband insists upon providing for his wife while she solicitously prepares his meals; and why a mother fusses over her children. And it was during this same period that with some sacrifice I bought a tiny gold brooch for the woman who was to become my wife. It was only much later that I began to understand that simply being there is also a form of giving.
Having successfully resolved the problem with the police, we went on sharing the apartment without being able to find that word which would surrender our soul. Surrender our soul? But then who would be prepared to surrender their soul? Whatever next?
So what did we want? Nothing. We were exhausted and disillusioned.
On the pretext of my spending a holiday with my parents, we separated. Besides, my friend was planning a trip to Piauí. With an emotional handshake, we said goodbye at the airport. We both knew that we would never see each other again, unless by chance. And what was more: we did not wish to see each other again. We knew that we were friends. Good friends.
Translated from Spanish by Giovanni Pontiero.
Giovanni Pontiero was a Reader in Latin American Literature at the University of Manchester, and the translator of novels and stories by Lispector, José Saramago, and others. He died in 1996.
—Born in the Ukraine in 1925, Clarice Lispector was brought up in Recife, Brazil, and then in Rio de Janeiro. After graduating from the Faculty of Law she married and published her novelNear to the Wild Heart (New Directions). New Directions has also published Selected Crónicas,the novel The Hour of the Star, (which was recently made into a prize-winning film, and the prose miscellanies Soulstorm and The Foreign Legion. Lispector's gifts as a novelist were early recognized, and she is one of the exceptional Portuguese-language writers of this century. She died of cancer in 1977.
Originally published in
Featuring interviews with Ruben Ortiz, Juan Manuel Echavarria, Susan Baca, Guillermo Cabrera Infante, Jose Cura, Adelia Prado, Ernesto Neto, Mayra Montero, Claribel Alegria, Francisco Toledo, and Juan Formell.