Life and death in a mining town in Kevin Canty's The Underworld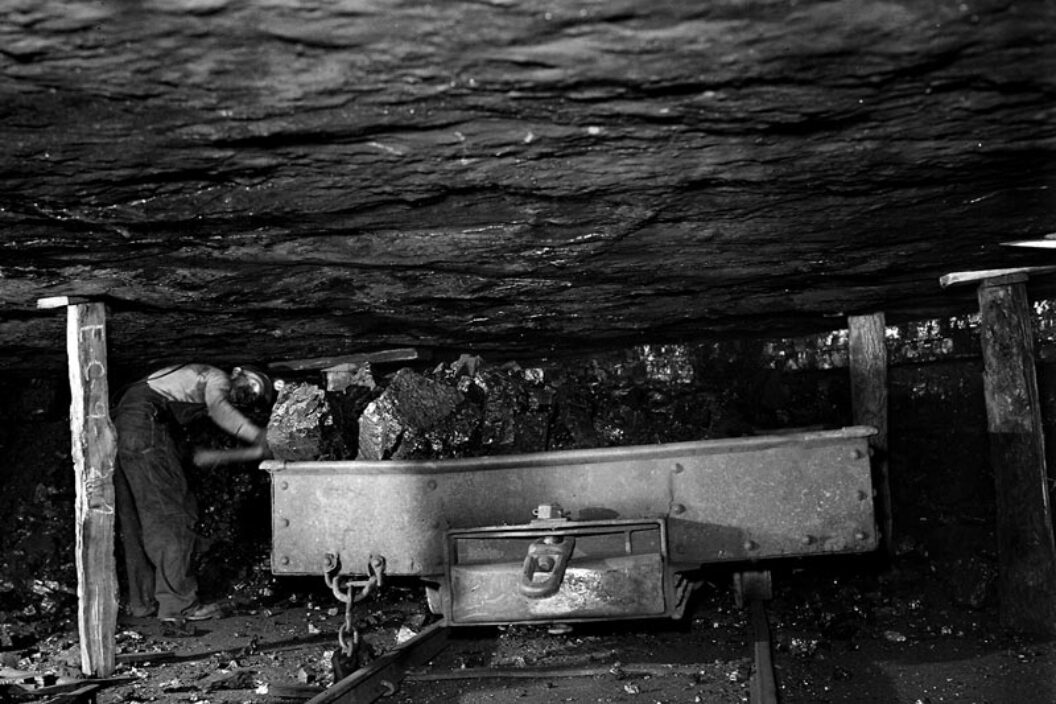 New Yorkers don't talk much about coal mining, and why would they? Dreams of city glamor, of museum galas and tailored finery, inherently repel any notion of what goes on beneath the surface of the earth or the question of how we power our twenty-four-hour light. Total darkness is a rare event. In his sixth novel, The Underworld (W.W. Norton), Kevin Canty delivers us down into the darkness of a mine (unnamed, though based on a mine ironically called Sunshine) out in Silverton, Idaho during the 1970s. Mostly though, Canty renders lives above ground—both in Silverton and not far away in Missoula, Montana—and how they are changed forever by a disaster that results in nearly a hundred deaths. The aftermath of this tragedy finds nearly everyone missing someone, at the very least a steady presence at the local bar, if not a son, brother, father, or husband.
A native of New Jersey and for a good while now a professor at the University of Montana, Canty's choice of subject runs against the grain of political fashion. In a sense, his title suggests as much: the forsaken, the shunned, the substratum beneath our feet, both literal and figurative. A young miner named Malloy emerges from below each day, his skin darkened by coal dust. He is good-natured but, entrenched in the all-male 1970s mining culture, not exactly sensitive to the wishes of his wife Ann. In Canty's opening chapter, Ann exacts a small revenge by dancing close with University of Montana boy, David, a local returned to town for a wedding where his brother, Ray, also a miner, serves as a devil-may-care drunken groomsman. These aren't delicate people, and they are resolutely proud of that lack of delicacy, even as Canty highlights it by contrast with David's dawning consciousness, his uncertain distance from where he grew up. Assessing his brother Ray's character, David thinks:
This is where Ray lives: that sincere fuck you. You with your money and your cars and your clean hands. Work inside in the winter fuck you. Wear a sweater vest fuck you. Don't like the war but you let somebody else's kid go off and fight it. Won't let me in your club fuck you. Already got my own club. Guess I'll just sit here and drink.
Putting the cuss in cussed, an older miner named Lyle finds plenty of opportunity to reflect on the waywardness of his day-to-day, the ceaseless drinking, the constant whoring, and through it all, steadfast attendance to his each and every assigned shift in the mine where there's "nothing to think about but making holes in the rock, putting the holes in the right places, drilling them deep enough." Remembering a night of blackout drinking with his ex-girlfriend Trudy, Lyle thinks "they might have died that night and it might have been all right, go out in a flame of happiness, of bright mountains and loud company and Tennessee whiskey." No saint then, he rescues his mining partner through animal force, slapping the father of three in the face to jar the man from succumbing to carbon monoxide poisoning their tunnel.
The gender line in this lonely stretch of Idaho is stark and insisted on, a cause for violence if crossed. Ann, Malloy's wife, is an intelligent observer of her town's mores while still fixated on the idea of escaping to the Oregon coast with or without her husband or her deaf, reckless but cherished sister Penny. Malloy's return from below uncertain, Ann tries to remember his greatest declarations of feeling and can only come up with: "Maybe something about Nixon or something… it was strange, unusual, for them to be talking about whatever it was they were talking about. What was it? She can feel it, slipping away in the dark of their bedroom. That ghostly."
Canty is a skilled observer of his female characters, rendering them well, and of the space they make for themselves. Lyle, meanwhile, starts as essentially a cipher before gradually emerging on the page through his personal longing in the thick of the mine's darkness. The other men—Malloy, Ray, Ray and David's father, and more—remain, to greater and lesser degrees, inaccessible, and this is no doubt the author's choice, the kind of shadow his novel throws. "This is what we celebrate," thinks David, looking at the statue of Jesus on the cross above the wedding attendees in the opening chapter, "suffering and pain. All around the dim church, in paintings and plaster, the saints display their wounds."
If this is a hell into which The Underworld lowers Canty's readers, it's not one adorned with Christian folkloric trappings—no visible flames or pointy ends, just bad air, a dark cloud, and collapsed bodies. This world is steeped, instead, in doubt, isolation, abrupt severance from sources of passionate and meaningful memories, those the characters freely and compulsively return to, whether they are below ground or above it.
The Underworld evokes with great spirit the wide-open feeling of Idaho, the small humans populating it with their outsized dramas that shout through the pervading silence, the ever-presence of televised Nixon and cigarettes and clouds in the sky. Canty's talent is the kind that doesn't call attention to itself, and without contextual info it's easy enough, for a New Yorker at least, to believe the novel was written by a native. Running deeper than any other theme is the residents' struggle to stay in this place, to make it their own—notwithstanding the pollution and intolerance and chauvinism of this steely but diminishing male-dominated enclave, all those words an outsider might toss, like a beer bottle, from the back of a passing truck.
J.T. Price's fiction has appeared in The New England Review, Joyland, The Brooklyn Rail, Opium Magazine, and elsewhere; nonfiction in The Los Angeles Review of Books, The Scofield, The Millions, and The Daily Beast.