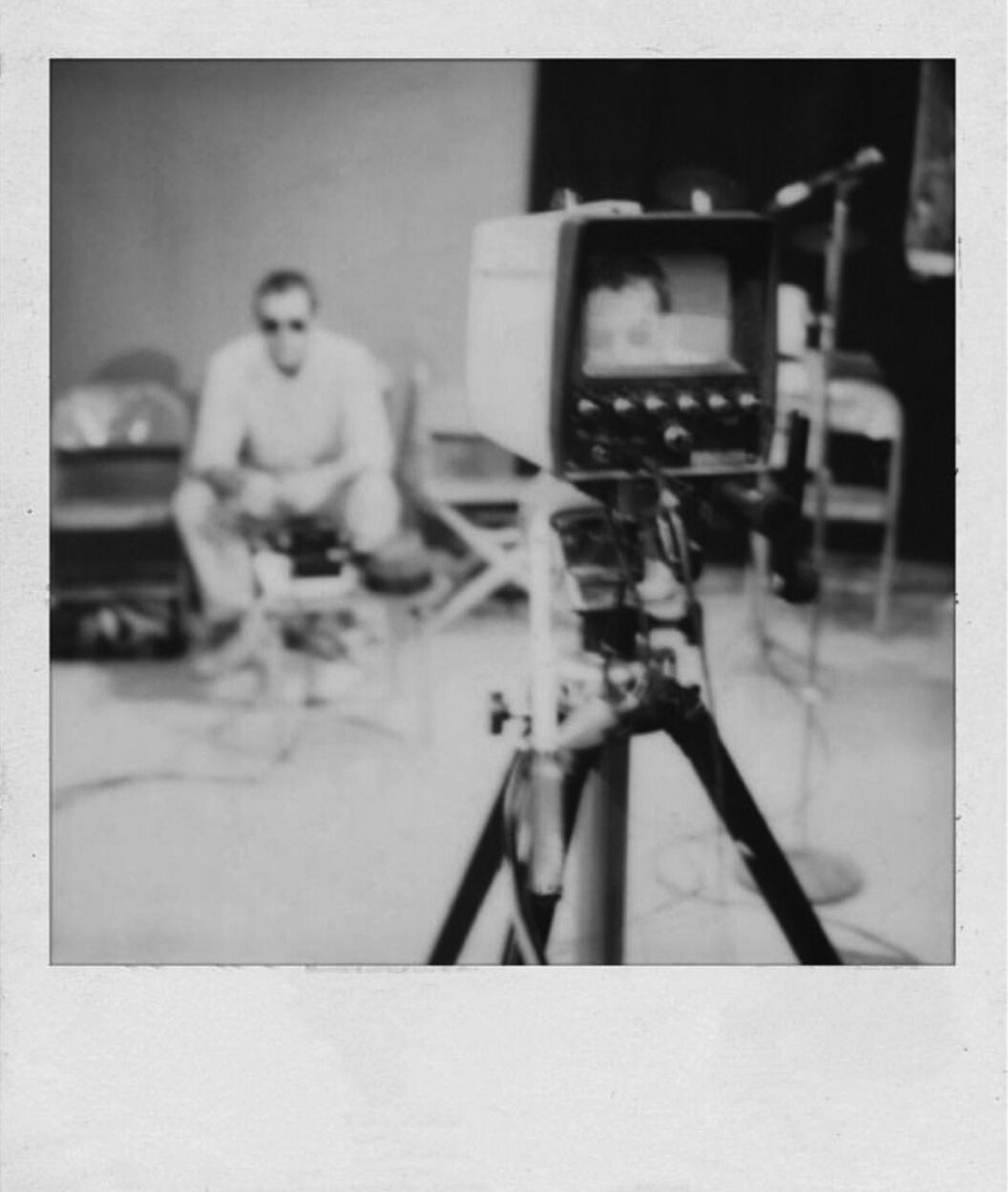 (ZE Books, 2019)
In Glenn O'Brien's Intelligence for Dummies, we are treated to a variety of texts by a writer who fancied himself a power broker. The book's assorted prose—much of it previously published at the peak of pulpy rags, in trendy magazines similar to those O'Brien himself edited (i.e. Interview and Paper)—reads like the casually written first draft of a memoir. It's autobiographical without being fussy, and at moments, it's disarmingly personal, like when O'Brien confesses to almost shoving the art dealer Annina Nosei down the stairs of the Mudd Club to punish her for inflating the Basquiat market.
We surely get a chronicle of the man and his era, specifically the '80s. This book is for an audience in the know—for pretty intelligent dummies, that is, for O'Brien's personal coterie, his inner circle until his death in 2017, and perhaps also for the few souls haunted by the in-crowd's cruel game of keep-away. And yet O'Brien's literary offering may have just enough charm, specificity, and self-deprecating irony to appeal to the uncool and unschooled who are inclined to revisit everything and anything '80s, from retro punk to noise bands, wild-style graffiti to vintage hip-hop, MTV to leggy supermodels, and most of all, inflationary art dealers and proprietary gatekeepers.
O'Brien has certainly given us a means to feel the vibes where he once held court and to contemplate the era's mysterious machinations, subtle codes of conduct, and modes of style. For years he was the most revered impresario of cool and certainly many will read this book with acute nostalgia. [It should be noted that O'Brien was one of BOMB's cofounders.] While I never knew him personally, I do feel the loss, if not permanent obsolescence, of a true dandy willing to call the shots and stand up for his aesthetics without taking cues from this or that board of trustees.
In his introduction, Jonathan Lethem writes, "His seminal work was accomplished not only in the ephemeral medium of slick magazines, but in nearly every other ephemeral medium or stratum or atmosphere he could get his hands on: advertising, fashion, local-access television, friendship, advice, influence, and gossip." O'Brien was adept at plugging into the PR machine available to him. Lethem states with cool irony that O'Brien perfected his journalistic style writing for artist catalogs "that barely anybody reads." But at the same time, he may have been "the most important cultural critic of celebrity culture," who attained status neither with official arbiters of literary taste nor with academicians. Lethem here puts his finger on it—it wasn't easy for anyone to usher in the new without accrediting the higher-ranking old-fart authorities of canonized culture. So O'Brien in other words was a punk. Who created an alternative. He did his taste-making down in the trenches, joining hands or at least sharing drugs with the most daring spirits of the new age. Like Apollinaire, he was always on the scene ready to coin a phrase or get something cooking.
Some pieces in the book are convincing of O'Brien's ambiguous persona and personal life as both insider (on the guest list) and outsider (not on the guest list). In "Letter from Bumfields" he writes, as if from exile: "It's vacation time and I'm out here trying to appear not to be working… I'm taking my time by the throat… listening to Charlie Parker solos and translating the Mayan codices into Gaelic." In this essay, he romantically contemplates his own meaningless life, which makes me think of so many poets. "My wife saves her old copies of Italian and French Vogue, and I recently came up with the perfect place to store them. There are now six cubic feet of foreign Vogue stacked on the powder room commode, which reminds me, didn't Fairfield Porter say, "Why is irrelevancy so often taken for profundity?"
Here, O'Brien not only alludes to the painter's painter of the New York School, Fairfield Porter, who never was and never will be in fashion, but he shoots even deeper into the mythos of that generation of bohemia: "As Frank O'Hara said: 'Style at its lowest ebb is method. Style at its highest ebb is personality.'" When O'Brien gets confessional, his cult of personality certainly transmits. In one line, he reflects for a second on some really dumb shit for his ravenously intelligent audience and sort of achieves a moment of befuddled Ashbery-esque goofiness "…I'm going to think about what difference, if any, having a brass putter would make in my life. And is it too late for me to start working on my knuckleball." When I hear "knuckleball," I can only think of that Ashbery delivery.
O'Brien's book really takes off in his essay "TV Party: Memories of Making Television History," which was first published in L'Uomo Vogue, in 2006. He writes about how he grew up in Ohio, which seemed like Siberia, and that his big epiphany was TV. And he goes on to describe the "civilized chat show" that came about in 1977, after the government mandated that cable companies provide public access, back when there were only three big networks. We learn that O'Brien had the idea to start TV Party—"a cocktail party but which could be a political party" with its A-list celebs from Debbie Harry to Fab 5 Freddy. Reading this section made me think of my teenage years in a Baltimore suburb glued to MTV, hooked on the surrealist aesthetic of the thrilling first wave of music videos and VJs.
But just when O'Brien has me pondering the gloomy desperation of the burbs, he reminds me that he was on the other side of the hypnosis with the producers and creators of the highly Pavlovian '80s culture, and that he was one of the winners actually living what the brainwashed losers could only desire. "I invited the coolest people I knew to come to the party every week. I started with my friends, but I also invited people I'd run into at clubs or bands who came to town to perform." (Think Bowie, Iggy, Byrne, Andy, The Clash, Mapplethorpe, George Clinton, Kraftwerk.)
O'Brien's writing is admirably alive with a certain era of New York. But I wish it were even more so. I hate the fact that he was such the consummate hipster, so concerned about everyone else. Basquiat for one. And yet his writing on the radiant child is wonderful. In "I Remember Jean-Michel" (1999), O'Brien gives us a glimpse of his own coming-of-age downtown with his pal SAMO©. "I remember Jean-Michel drawing a crown on the back of my motorcycle jacket." But O'Brien then boasts, "I think I had the first tagged jacket in town. It made me feel even more like a king than usual. And I still feel that way." I prefer just the first part.
Jeremy Sigler is a poet living in Brooklyn. He teaches and writes on art. He is the author of My Vibe, and his next book, Goodbye Letter, is forthcoming from Hunters Point Press in 2020.
Originally published in
For our 150th issue, we have redesigned our flagship print magazine. This design reaffirms our mandate to deliver the artist's voice, supporting the vital discourse that appears in BOMB with vivid imagery and innovative juxtapositions that encourage dialogue across the arts—from conversations between artists, writers, and performers to exciting literature. We present exchanges in their formative state: revelatory, fluid, and iconoclastic.

---
This issue features interviews with Bruce Pearson, Anthony Roth Costanzo, Jacolby Satterwhite, Cathy Park Hong, Christiane Jatahy, and Seth Price, as well as fiction from Amelia Gray, Deb Olin Unferth, and Jenny Wu, and poetry from Sawako Nakayasu, Andrei Monastyrski, and Bob Holman.