Gleb Panfilov: Beyond the Frame of the Permissible by Liza Béar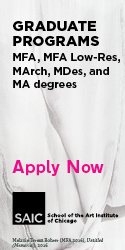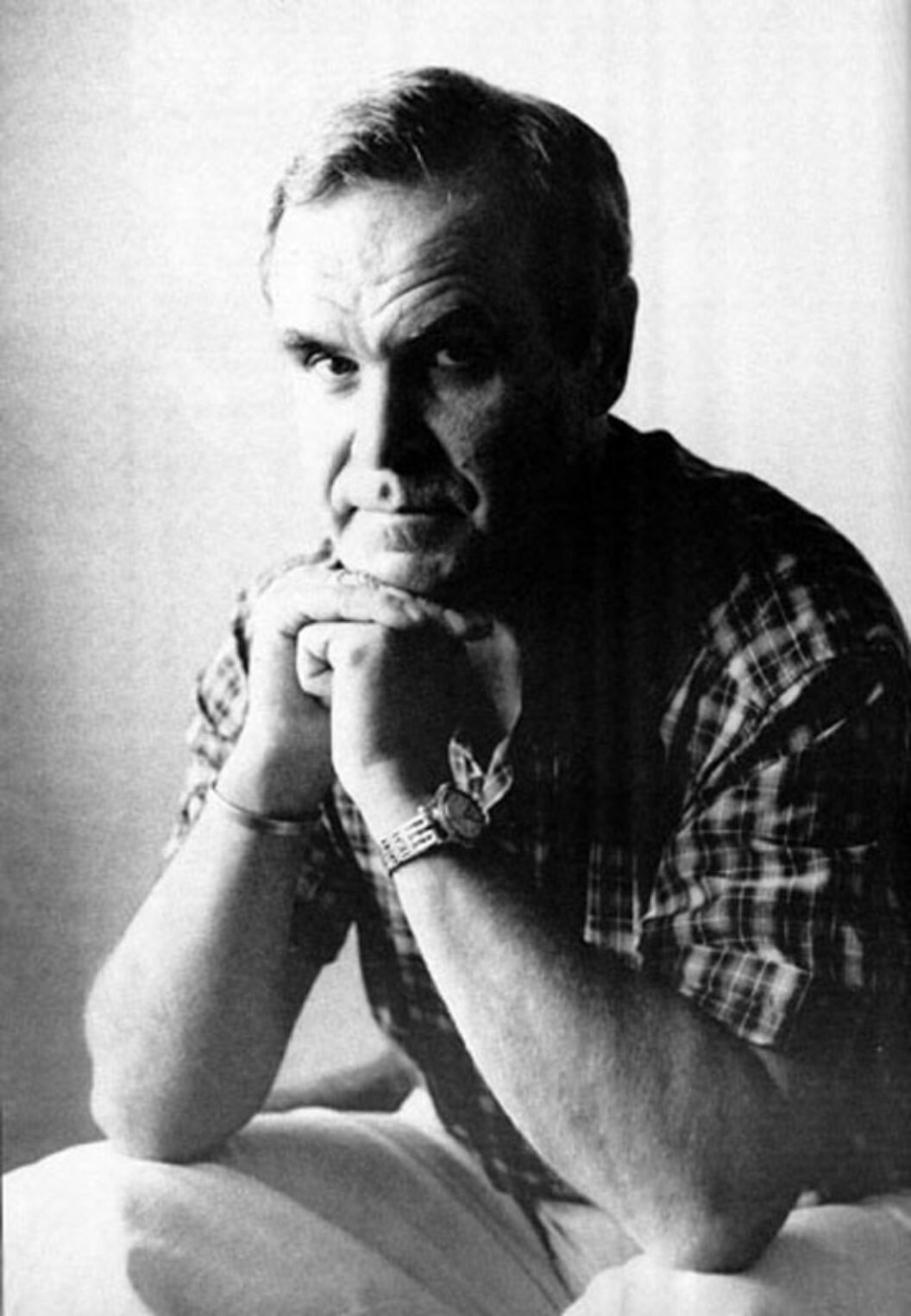 NEW YORK, SEPTEMBER 30, 11 AM SHARP.
Location: The 27th floor of the St. Moritz Hotel, overlooking the dense green rectangle and the brackish waters of Central Park. On the horizon, a yellow-grey bank of polluted air caps the foliage. Gleb Panfilov, Soviet director, and Inna Churikova, leading actress, are in town for the New York Film Festival screening of Tema (Theme). This is their first visit to the US.
Also present: a Russian interpreter from the Soviet Mission to the UN, and an escort from Suzanne Salter Public Relations, to make sure we stick to our (tight) schedule. A representative of IFEX, chief distributor of Soviet films for the past 25 years, leaves as I arrive with Jimmy De Sana.
Panfilov, in a red and blue checked flannel shirt, sleeves rolled up, is on the phone. Inna Churikova, warm and gracious, radiant in a deep blue silk dress with red polka dots, motions us to the salon area: a couch along the wall, a small glass table, and two napoleonic chauffeuses. The interpreter and I sink into the upholstery. Inna offers us a drink, we exchange some social French. Jimmy takes her portrait by the window while someone struggles with the Perrier bottle caps; they are not twist-off tops. Panfilov produces his own bottle opener, everyone is relieved, good, this one works. I watch his capable hands.
Out of the corner of my eye, I catch the upward movement of an arm towards a face. It's the PR person checking her watch. Instinctively I check mine. Panfilov, whose birthplace was Magnitogorsk in the Ural Mountains, was an engineer before he decided to make films in the early '60s, during the Krushchev era. I don't mention it, though. No time to get too biographical. This meeting is more of a salutation, an act of recognition, some shared time…
I show them a copy of the last issue, they like the scale. In the Soviet Union, Gleb says, the photo magazines would be in color. He is intrigued by the vodka ad on the back cover, wants to know the caption for a Duane Michals photograph.
I check the recording. There's a weird click at regular intervals, it's probably just the tape.
The interpreter's voice is smooth, cadenced, neither sinister nor ingratiating, and yet, there is an inflection, there's a trace of…I can't quite decipher the emphasis. I try to read Gleb's expression instead. He has a great face too, Jimmy and I agree, in complete contrast to the pale luminous oval symmetry of Inna's, friendly, a craggy furrowed brow with dark-bright deep-set eyes and thick, triangular eyebrows that protrude. His hands are shapely and assertive, his gestures controlled.
I make my first serve.
With this film, it's as if a cold, strong, immensely refreshing wind blows into Lincoln Center from the Soviet landmass, dusting out the corners, temporarily releasing little points of fun.
"Are all the films as funny as Tema?" I ask, hoping to elicit a comparison.
Tema follows the fortunes of a famous playwright, Kim Yesenin on his arrival at a small country retreat some distance from Moscow. It's a bleak, deserted, wintry landscape, obviously freezing cold, and the place has the hush of deep snow. The locations are final repositories (a museum and a cemetery) but the film is nothing if not alive and passionate, acute in its details.
The interpreter converts my words into his. English into Russian and back again, God knows what happens in the process. The question is scooped up with alacrity. I beg Valeriy not to do diplomat-style simultaneous translation for the sake of the recording. English-Russian-Russian-English, it feels more like a relay race.
The answer is circumspect, the ball goes into the net.
"There is an element of comedy in all his films," the interpreter returns politely, "he cannot do without it."
I raise my eyebrows. Not accustomed to this particular linguistic ballpark, we switch from first to third person without standing on ceremony.
"He says humor helps the Soviet people a lot, they know how to be humorous and they like it, it's their way of life. One cannot live without humor."
I think of the laughter in the auditorium on Monday night, laughter of delight and recognition, giving the lie to Panfilov's remark at the press screening that his film came with an address, wasn't intended for an American audience. A scene with a literate and resolute traffic cop who resists being upstaged by a literary lion has got to appeal to the entire motorized world.
"Was he surprised at the reaction of the New York public?"
"Oh yes, pleasantly surprised. But he thinks it was just a coincidence. He thinks that Tuesday's audience will react differently. That's his opinion."
Inna Churikova, who has been following this exchange closely, expresses some concern: "Modesty is a good train of character, but not to that degree!"
Panfilov smiles. He tells us he is a skeptic.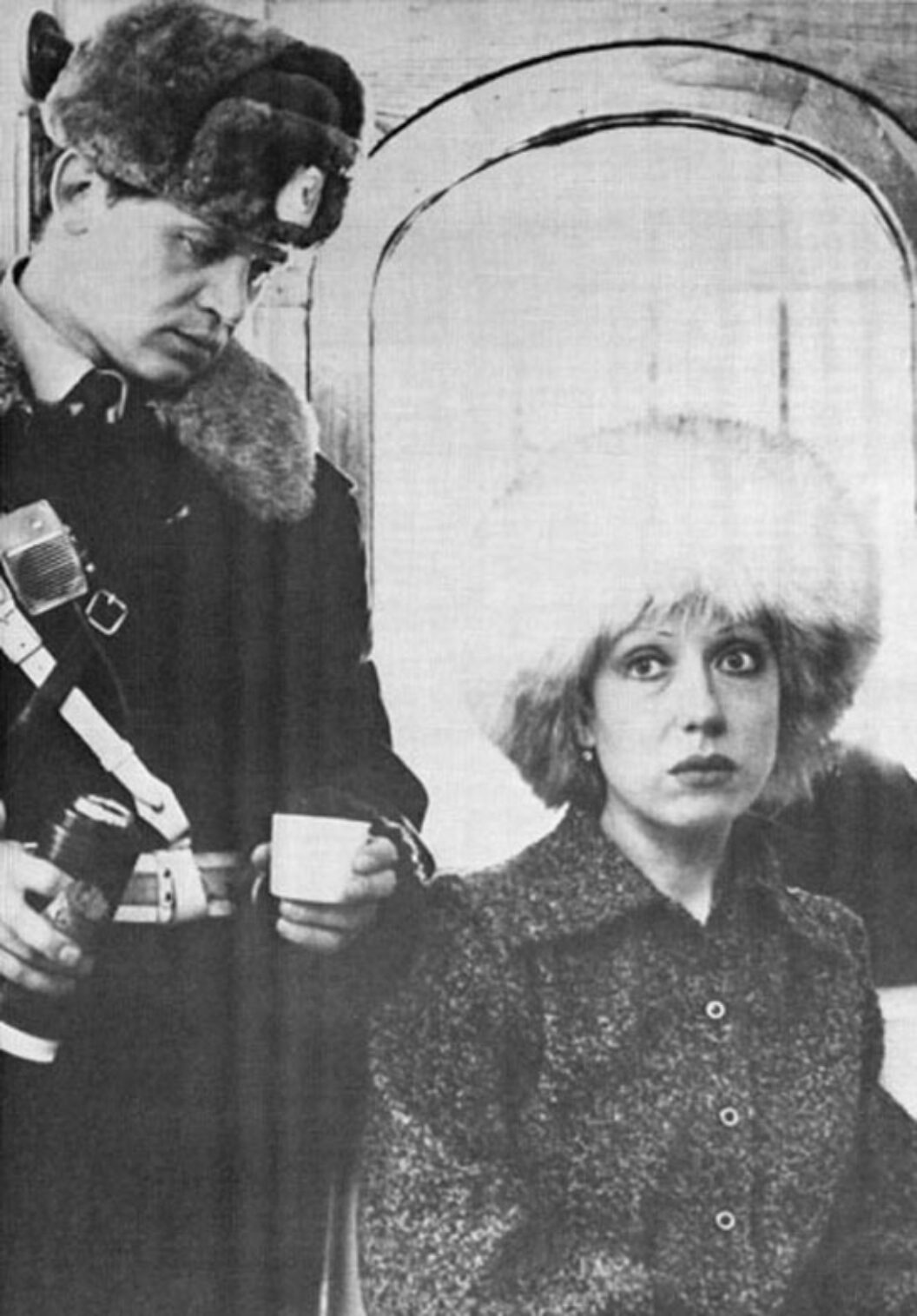 I wanted to know how they met.
Twenty years ago, when he was looking for an actress for his first feature, No Crossing Under Fire, a film about a soldier…

"I wanted someone a little bit strange-looking, with big eyes like Inna has…I saw her on TV, but I couldn't figure out her name because I missed the credits, I just caught the end of the program. I spent three months, no, even longer, trying to track her down. Then I found her."
I turn to Inna. "Is Gleb a good director?"
Some of the Russian gets submerged in the mirth that ensues. Inna, who had already starred in eight features and many television shows, has had the lead in the six films that Gleb has directed since they met in 1968. That's a long period of collaborative time and she believes in him, she trusts him. But also it's difficult sometimes for her to work with other directors when she's always working with her husband.
Her husband reminds her of a film she just starred in in Hungary, The Messenger Boys, by Karen Shakhnazarov. That was definitely not his film.
Later, at home, I do some contextual research. The USSR has 15 republics, each has one production studio for feature films, and others for documentaries, specialized films. Soviet industry manufactures all the line items in the supplies and materials category of a film budget, raw stock, cameras, lights, lenses, tripods, et cetera. This tends to limit the number of films that can be produced per year to between 130 and 145. Film attendance in the USSR is still at the level it was at in the '30s and '40s in this country; the Soviets see 15 times as many films as the US public, and ticket prices are the equivalent of $2 or may even be as low as 35 cents per show. Consequently, according to my source, box office profits from the Soviet film industry are able to entirely pay for the costs of running Soviet television. Directors and major players receive a salary from one of the studios and also a percentage of royalties from box office revenue.
"How hard is it to get a film started in the Soviet Union?"
"Financially, we do not face any great difficulties because GOSKINO, the state film committee, gives out the money."
GOSKINO is the highest ranking film bureaucracy in the Soviet Union. It controls (or did, pre-Glasnost), the Soviet film industry. It allocates the funds for production and then decides on distribution.
"Yes, but when you have an idea for a film, how difficult is it to persuade the authorities to let you make it?"
"Well, of course that is the main task, to persuade GOSKINO that your idea, your concept, is right, is a good one for a film. This is usually done verbally first. Then, if they agree it's a good idea, you present a scenario and they make a production schedule."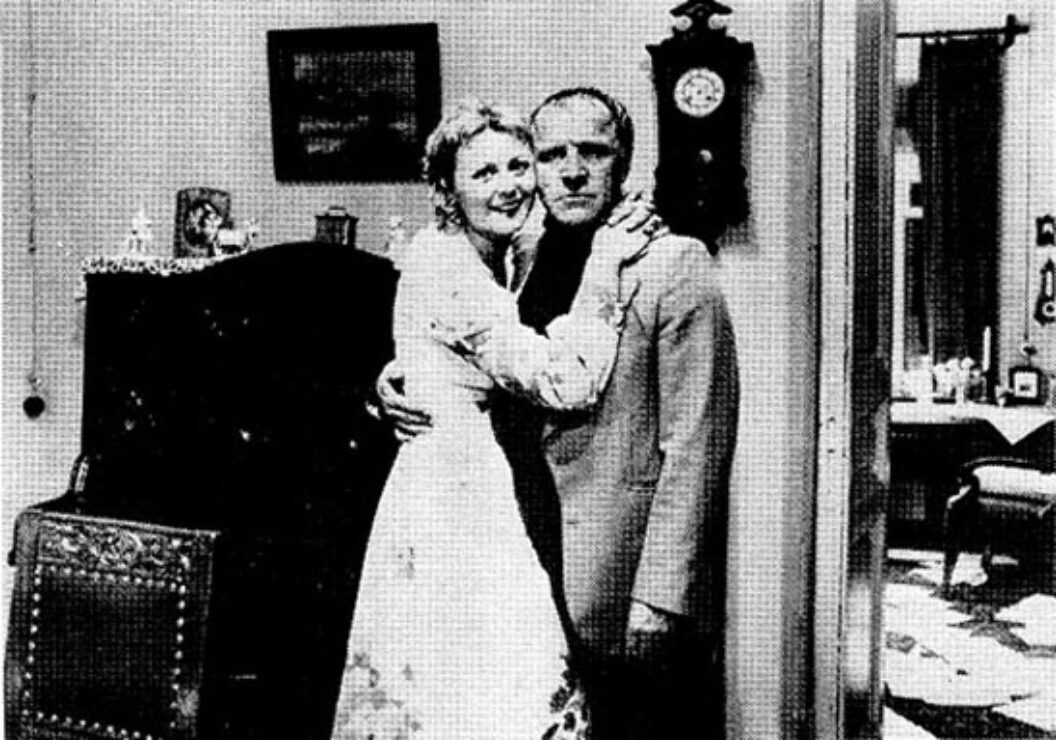 Theme was made eight years ago, in 1979. Made but not released. Did GOSKINO read the script, I wonder. If they disapproved, why was the film produced?
"What bothered GOSKINO about the film?" "They didn't like the way I'd done some scenes. They asked me to redo them another way, but I wouldn't, I wouldn't change anything, it would have been a different film if I had. For this reason the film stayed on the shelf."
Along with quite a few others, including several works by Kira Muratova, recently shown at the Montreal Film Festival.
"The scene where the Jewish writer says, here everything's a lie, he wants to leave the country?"
"Yes, yes, especially that scene."
"Was this the main reason?"
"It was one of the main reasons. But there was another. The main character, Kim Yesenin, believes that his life has been in vain, that he hasn't lived in the right way, that he has lied to himself. That was also a serious matter. The leadership of the secretariat of the Writers' Union couldn't take that."
"Couldn't take what?"
"This kind of self-doubt in the portrayal of a writer."
Kim Yesenin, powerfully played by Mikhail Ulyanov, is named after the Russian poet Street Yesenin, who committed suicide because he wouldn't compromise on his work. Kim is trying to write a new play but he is not at peace with himself. His fame has been won at a price: for ten years he has tethered his subject matter to official requirements, he has traded in his artistic autonomy. In other words, he played safe. Now he feels bad about it and worse, he has lost touch with his real intuitions, or he is afraid he has.
"Where was it shot?"
"The film was shot in Suzdal, near Vladimir, about 200 kilometers from Moscow."
"Are most of your films shot outside Moscow?"
"No, mostly the films are devoted to urban life, like I Wish to Speak, which is about the mayoress of a small town, and Vassa, based on the play by Gorki."
Right from the start Kim is tense and quarrelsome. He picks a fight with his friend Igor over the choice of radio music—a somber Schubert piece versus something more cheery. In his first brush with the law at the entrance to the town, Kim switches gears and exercises his charm. He has no scruples about using his social connections as a famous playwright to intimidate the young traffic cop who tries to serve them a ticket. The ubiquitous junior lieutenant (Sergei Nikonenko)—he turns up in almost every scene—is also a a compulsive scribe and Shasha's unsuccessful suitor.
"How tight was your shooting schedule for Tema?"
"February, March…it must have taken three months to shoot. It was winter time…"
"In some scenes there was a blizzard, it was snowing really hard."
"Yes. There was not much time to shoot each day because the days were so short."
Tema wasn't taken off the shelf until after filmmaker Elem Klimov was elected president of the Soviet Filmmakers Union in May 1986. According to a source, Klimov is the David Puttnam of the Soviet film industry. One of his first acts was to create a "conflicts" commission for the release of previously censored films. It was first shown in Europe at this year's Berlin Film Festival, where it won the Golden Bear and IFEX picked it up for North American distribution.
"Did you lose a lot of shooting days because of the weather?" "There were some delays due to the weather conditions. Sometimes, though, we needed bad weather for the story. The weather was really an essential part of it."
I mention the virtual absence of primary color in the film. "Sharp colors are not characteristic of the Russian winter—at least of the Russian landscape. What you get is a more diffused kind of light…But of course clothes played an important role in the portrayal of Sasha's character."
Kim is first attracted to Sasha when he notices her at the local museum where she is acting as a tour guide for some French tourists. They develop an interesting relationship. Sasha is much too perceptive to fall prey to his advances or his designs on her. It doesn't seem that she wants to be his muse or his confidante either. She has quite enough relationships and projects of her own, and if she got them out of the way, then maybe they could get together but her presence makes it clear this would be on her terms. However, the attention she pays to Kim is enough to send his current lady-friend scuttling back to Moscow in tears, so something is up. Clear-headed though she is, the film hints that she might become a victim of her own compassionate nature. "To you, everyone is lonely and unhappy," her departing lover tells her. And, after all, despite his anxiety, Kim is still quite a charismatic fellow, he hasn't totally lost his touch. However, he is on a collision course with himself and, in the dinner scene, Sasha acts as a spur to his self-interrogation. To the dismay of his flattering dinner companions, she confirms his self-doubts, his estimate of his earlier plays. Paradoxically, in so doing, she doesn't alienate herself from him, far from it. Lucidity itself, she becomes identified with his state of mind and as such, is assured a place in his emotional pantheon.
"Did Inna pick her own clothes?"
"Yes, I had to, because at first they picked clothes for me that were too modern." "You know, what was important for me," Panfilov is saying, "was the mood created by the white, the black, the gray, the paleness of the gray [skies], the passage to the interesting light of her face, her eyes, as if it was [a natural extension of], was reflected from the snow…I didn't need any active colors, because that would have disturbed the effect…The red telephone, in the scene where Kim calls his ex-wife, was a foreign object. Apart from that, it's only at the very end of the film that you see different reddish colors. It's to increase the tension…[leading up to]…the explosion of Kim's car."
If he were a painter, he says, he would represent the film by a single image. Against a vast snowy backdrop, he would show a small car stranded in the snow with tiny figures of men and women against a gray sky. Looking down from the gray sky at this road would be Sasha and Chizhikov…Chizhikov the peasant poet, the "poor spirit" of the film…that is his vision of a painting that would symbolize the film.
"You've made about seven films with Inna since 1968, including Tema, two before, and several after…"
"Six."
"Six. Does Tema represent some kind of…Is it the most risky film that you have made?"
Panfilov and the interpreter confer in Russian at some length.
Towards the end of Tema, Kim, having made his way to Sasha's apartment, is forced to hide in her kitchen when he hears her return with someone else. Terrified that he will be discovered and made a fool of, Kim immobilizes himself next to the refrigerator while Sasha pleads with her boyfriend (a dissident writer who earns his living as a gravedigger) not to leave for Israel. A hungry cat wanders back and forth from the arguing couple in the doorway to the kitchen, nearly giving Kim away. It's an intense, poignant and yet hilarious scene which is underscored by the precariousness of Kim's situation. It's also an ingenious use of off-camera to integrate a sub-plot, a sub-plot that serves to heighten Kim's own dilemma.
Finally the interpreter is saying something I can understand.
"And what would be the risk," he asks.
I return to the St. Moritz. I'm not just thinking about the dissident writer's complaints. Tema is a very introspective film. There's a lot of tricky stuff to deal with, aside from references to the regime.
"The risk of having, for instance, a main character who thinks aloud, who talks to himself all the time. That's a hard thing to pull off. Of quoting poetry." I think it's a big challenge to deal with other art forms in film.
Panfilov smiles.
"Well, you are supposed to take risks."
"I agree—but I was wondering how the script got past the authorities."
"You hand in a blank sheet of paper if you don't want to risk anything. Of course, if you have an exciting, fast story, the risk is less. With this kind of scenario, though, I could have ended up with a very mediocre picture, I could have made it too thin."
"Were you ever afraid you were walking on ice?"
Panfilov is amused at my insistence. After all, in '79 he'd already made quite a few films. He has a sure touch. And the best actors, Mikhail Ulyanov, Inna Churikova.
"I'm a good skater," he says. "Good at keeping your balance."
"I'm good at sports," he adds.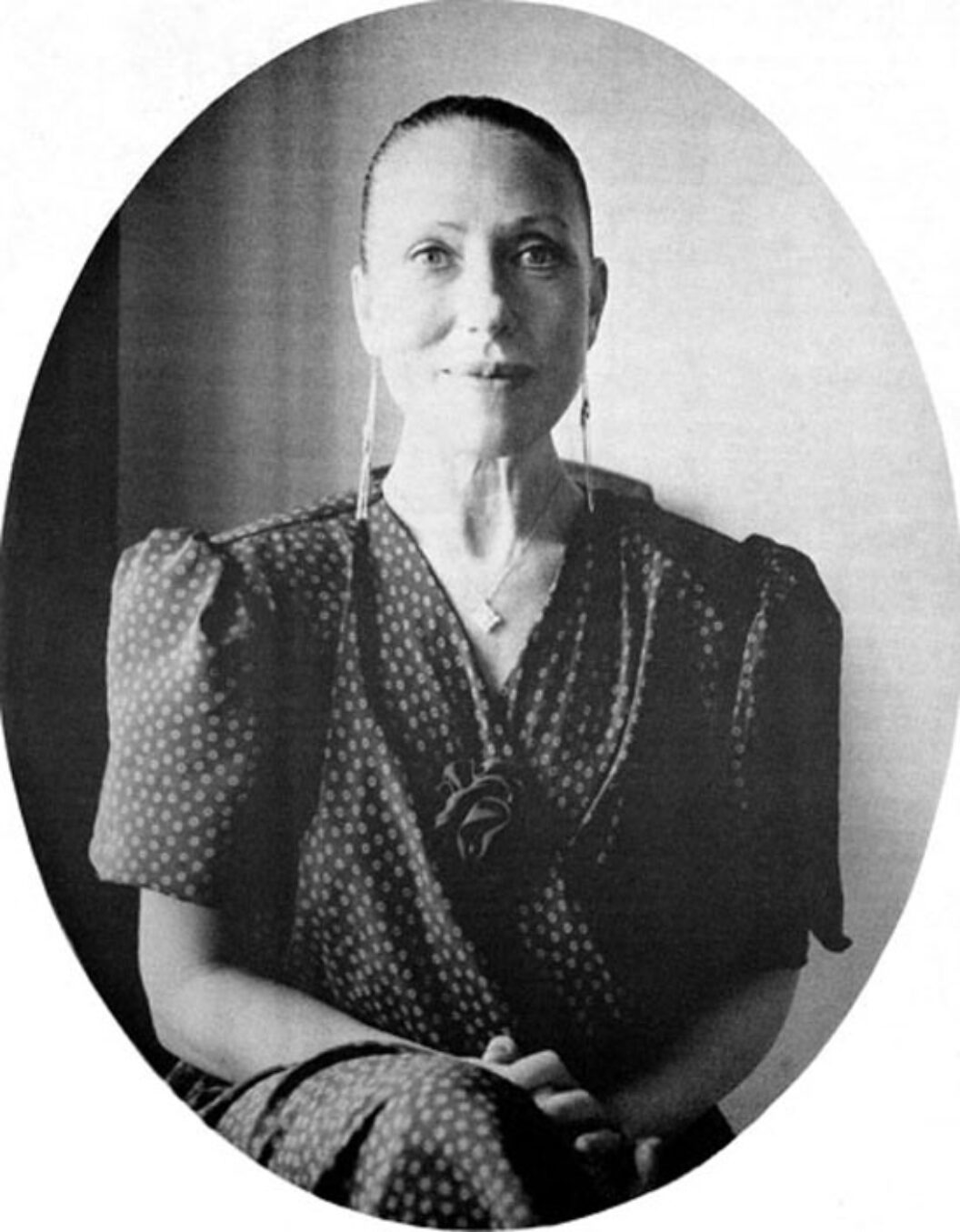 "When they…they…the big guys…stopped Tema from being released, you had to wait seven years…I know you made two other films, Vassa and Valentina, but what happened to you during that waiting period?"
"Do you mean, did I regret having shot the film?"
"No! No, not at all. I just wondered how it felt, waiting for it to be released." Did patience turn into frustration, frustration into anger?
"I believed in my film. But I also understood that at that moment, the film just would not fit into the predetermined frame, the…[mindset] of the society. I understood that I was beyond the…"
"…ahead of your time."
"Ahead of my time, beyond the frame of the permissible. So I accepted it, the official decision."
Panfilov is animated, he wants to continue. In Tema he was sure that there was a new word, that he spoke a new word, that he was saying something new…
I know what he means. The film already showed it. It's as much about self-critique as a critique of the system. He's dealing with artistic integrity, with autonomy, with sources, with the whole complex dynamic of what makes a writer get going, bring a work into being. With the relationship of individual to social values, this being different there from here, where we could use some model citizens, if it's not too late.
It's a sobering fact to Kim that the tracking of his thoughts, his own internal dialogue throughout the film intersects with the literary activity of his host/friend/rival Igor who, busy at the only typewriter in the house, has already fictionalized their trip into a short story. It also intersects with the quite genuine dilemmas of Kim's provincial compatriots and in a sense co-writers. He probably doesn't think of them as his peers because first of all they are a lot younger and secondly they are not Muscovites. Less famous and of unequal talents but maybe equally deserving.
Panfilov is still on track. He's talking about his version of Gorki's Vassa, and Hamlet, which will be the basis for his next film. He thinks he's trying to do something that hasn't been done before in film. He has seen something new in these plays, a completely new reading, something that no other filmmaker has seen.
I tend to believe him.
In the graveyard scene, where Sasha extols the virtues of Chiszhikov, a peasant poet who died in obscurity and about whom she's writing a book, Kim's reaction is immediately one of appropriation, he seizes on it as a potential theme for his next play.
"If I see no connection, no association with everyday life, it's not interesting for me to make a film. There were many new things in Tema when it was made…A famous writer not satisfied with himself, who understands that he has lied to himself, he has not lived the right…Whereas characters like Sasha and Chizhikov are very hardworking, idealistic people who don't compromise, who don't do things for money—that notion was very urgent at the time, to the point. It's still very much to the point right now, it always will be."
"What sort of budget are the films made with?"
"Tema was made with 400,000 rubles. That's maybe $450,000."
"How involved does the production studio get once you have shot the film—with the editing and the final cut?"
"At the beginning of my career, of course, the studio tried to poke its nose into my affairs more often, to [have their say] in the final editing. But later on when I became more famous and experienced, they believed and trusted me more and did not trample on my art ideas. Besides,I think it's okay when the studio is involved in who to choose for the cast, because the studio finances the film and they are also interested in the success of the film."
"The financial success."
He thinks it's the same in the United States. He feels obliged to show people (at the studio) the material that's already been shot to find out their reaction.
"To show the work-in-progress?"
"Yes, before the final cut."
"Are the films widely shown in the Soviet Union?"
"There is a special committee which determines the value of a particular film and decides how many prints should be struck. That's one thing. Then the municipal authorities determine how long the film will run in each town or city."
"So is there a wide audience for your films?" "It varies from film to film. For the early films it was maybe 20–25 million. Vassa was nine million."
"How would you characterize what GOSKINO is after these days, GOSKINO's taste?"
"I don't put in my films the subjects that GOSKINO likes, but those which I like, which are interesting to me. But right now their taste has changed for the better. GOSKINO just doesn't interfere with such things any more. Actually, now they allow all the story ideas that the directors propose. You know, the context for filmmaking has changed a lot in the Soviet Union in the last few years. That's because the whole political climate has changed."
"In the old days, they always wanted the main character to be a 'positive hero,' a model citizen?"
"Yes."
To positively reflect the values of the state. Happy ending here, positive hero there. The official Soviet version of the feel-good, formula film. However, ever prior to Glasnost, according to a recent analysis, rather than being ruled primarily by ideological considerations, the Soviet film industry was an intricate balance of power between political chiefs, GOSKINO, the filmmakers' union, the studios like Mosfilm and Lenfilm, and the movie-going public.
"So there should be more of a range of characters."
"Well, as a matter of fact, it's a paradox but now the problem is more to show a normal, nice person. Today we have a whole lot of black films—with drug addicts, prostitutes, bandits—there is a big lack of simple, honest characters in films. The Soviet film studios have gone to the other extreme."
"GOSKINO today accepts any topic, any scenario, you can bring up anything you want, nothing is taboo?"
"Right now, yes. But it's hard to predict what will happen in a year from now. Let's hope things will still be that way next year."
Liza Béar recently directed her first feature film, Force of Circumstance, an American foreign film, to be released by Cinevista following the recovery of the stock market. She is now writing the script for Adam's Lot.
Gleb Paniflov's Tema (Theme), a previously censored Soviet film released under Glasnost, won the Golden Bear Award at the '87 Berlin Film Festival. It played at Cinema Studio II in New York. He is currently working on a new film, Outside the Law, an adaptation of Hamlet in which he hopes to cast Meg Tilly as Ophelia, to be produced in January '88.
Originally published in
Robert Mapplethorpe by Gary Indiana, Nancy Lemann, Mike Kelley, Gary Stevens, Gleb Panfilov, Brice Marden by Saul Ostrow, and Rose English.