Evidence of Things Unseen: Geraldine Inoa's Scraps by Sasha Bonét
The award-winning television writer traces inherited traumas in her debut stage production.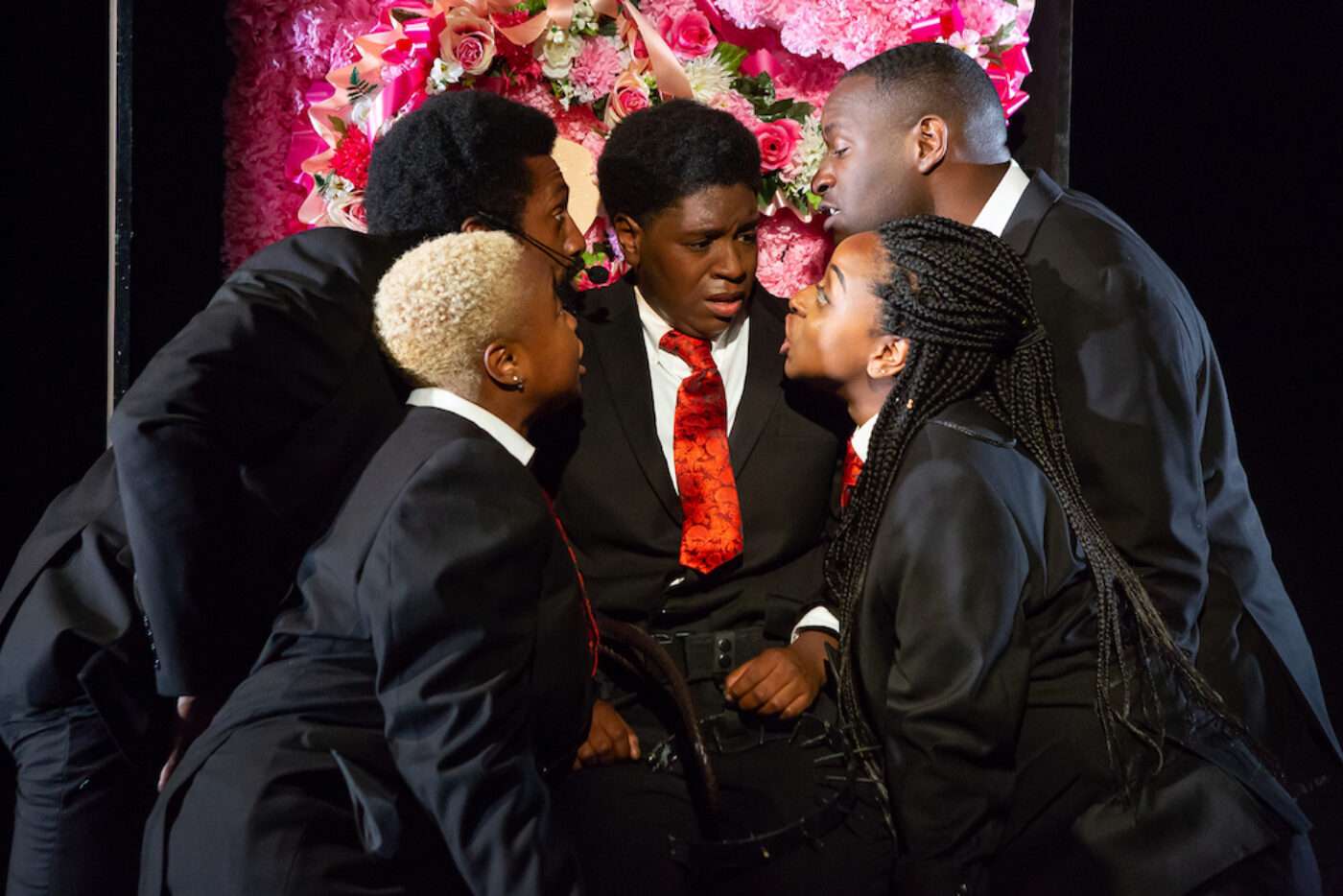 We are dropped in Bed-Stuy on Memorial Day 2014 at the corner of Tompkins and Myrtle Avenue. Forest Winthrop, a college football star, sprints to the bodega in the middle of the night to grab diapers for his son, but everyone in the hood knows a black man running is suspicious at least, an admission of guilt at worst. We do not see the blood, but we taste the metal in our mouths. We do not hear the gunshots, but somehow our ears are ringing. We've witnessed enough viral videos of black bodies laid slain on the pavement, riddled backs, face down in shallow red pools to envision Forest's execution. In Geraldine Inoa's Scraps, we are taken beyond the eulogy, past the hashtags and rest in power t-shirts, with the only photo Forest's mother could find of him smiling, and into the aftermath. Inoa's first professional play production is evidence of things unseen. It makes visible the ways that grief manifests and mutates among one family's walk-up in gentrified Brooklyn.
Cigarette butts, nips, and tumbleweeds of debris sprinkle the stage (designed by Ao Li) at The Flea Theater. Center stage holds a stoop ascending to a door resembling Gorée Island's Door of No Return, where European colonizers exported millions of Africans to the Americas. The connection between chattel slavery and the characters' grievances are pointedly etched by Inoa, not allowing liberal post-racial viewers to separate police brutality from America's ugly history. This connectedness is made evident by the production's most conscious and tortured character, Adriana (Tanyamaria), who traces the origins of the Winthrop surname to English wine sellers and the genesis of traditional soul food to the scraps given to slaves by their masters, transforming ham hocks and collard greens into delicacy. Inoa, recipient of a Shonda Rhimes Unsung Voices Playwriting Commission, demonstrates a hyperawareness to human sensitivity in her characters' subtle responses to PTSD triggers.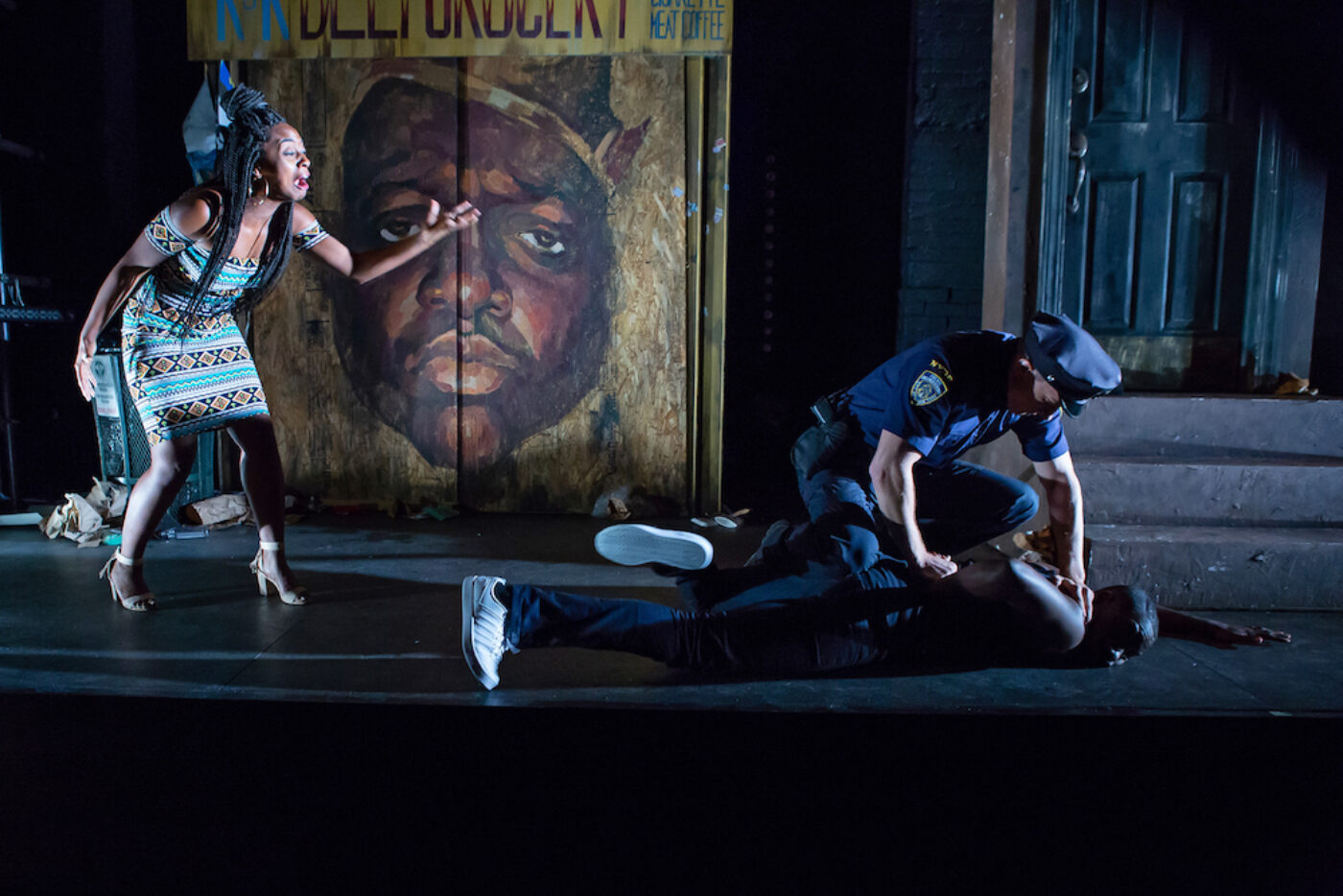 The Notorious B.I.G. is a ghostly presence in the play as his music is used to punctuate time and evoke emotive circumstances throughout the first act. A mural of his crowned scowling face on the shuttered bodega wall elucidates the importance of hip-hop as a healing method as well as source of nostalgia within the community. When the beat drops to "Notorious Thugs," the cast begins contorting their bodies artfully and instinctively while recalling fond memories of brighter days. One of the rare redemptive moments where joy is present on stage. Inoa told me she "wanted to take that culture weaponized against us to make it a source of joy and black celebration."
Women are traditionally the nucleus of the black American family, and director Niegel Smith encourages the women characters to take up space and be seen in their multiplicity while the males are shrunken, leaving the audience with only assumptions. "I feel like the black matriarch never gets her due," Inoa shares with me. "These tragedies have reinforced misogyny because they are largely happening to black men. So the women have been absent from the conversation because they are not the target of the death. And I feel like it is such a gross mistake."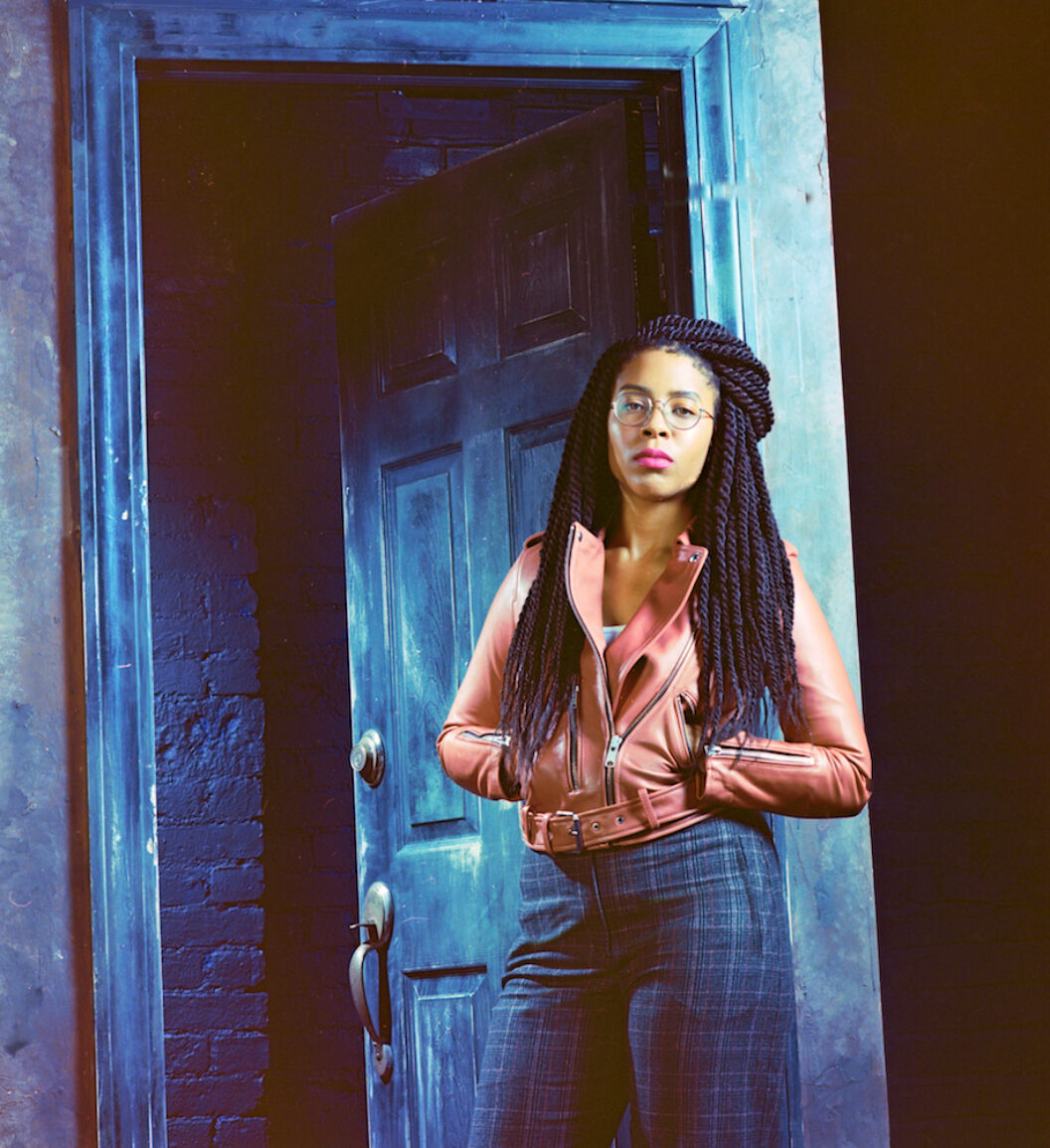 Act One is carried by the arresting and self-possessed performance of Aisha (Alana Raquel Bowers), Forest's girlfriend and Sebastian's mother. She both coddles and condescends to the men around her while clinging relentlessly to her anger as if it may someday squeeze her back. The untrained eye may see the overused cliché of the angry black woman, but Inoa subtly reveals the tenderness behind the mask while simultaneously illuminating the necessity of her double-consciousness for survival.
Nearly every character draws from Inoa at different phases in her life. Born in New Jersey, but experiencing adolescence between Nebraska and Delaware, Inoa began discovering her queerness similarly to Sebastian, performed by a woman (Bryn Carter), to whom the question is posed, "Do you masturbate to your father?" to which he replies with a reluctant yes. "Because pop culture does not reckon with queerness it may feel abnormal or bizarre, but everyone goes through this," Inoa explains. "It's just that your thoughts about your parent are not heterosexual, and this is deemed as deviant. As a child this can be deeply, deeply confusing." The play's first drafts were composed while Inoa was broke, depressed, living in Brooklyn, while studying at NYU. She channels her own practice of repression and escapism through Calvin (Michael Oloyede), who is shamed for not coming home while studying at Columbia, just across the bridge yet somehow worlds away.
By zooming in on the specific, Inoa is able to transcribe something that is often indescribable: the arresting sound of a helicopter above your head at night, a black mother's shut eyes when her son presses his lips to her cheek before departing for the Fourth of July block party, the way you hold your breath when the white police officer (Andrew Baldwin) walks on stage. To do this Inoa, who is also a TV writer for AMC's The Walking Dead, shifts between two realms. After a jolting suicide, the play fasts forward three years and we are caught in eight-year-old Sebastian's repetitive haunting dream sequence, filled with Greek choral synchronicity, that feels inspired by the work of Suzan-Lori Parks . All the grown-folks-talk that Sebastian overheard from the stoop beneath his window coalesces into gut-wrenching nightmares. "I could no longer live in a world where I was also a part of the idea that realism is the only way that black suffering can be expressed," says Inoa.
It feels like an ode to the Mamie Tills, the Samaria Rices, the Diamond Reynoldses and every other black woman who's considered suicide but decided to stay for the sake of those she must care for. Much like the experience of navigating the world in a black body, the play's intensity doesn't let up for a moment of relief. The viewer is left without hope or any means of resolution, but like all great stories it leaves you with the inability to separate the characters from America's present reality. "The size of the theatre is perfect because one more row would leave white people with too much distance to separate themselves from the content," Inoa said to me. The play ends with Sebastian, son of the slain, to remind the viewer that this tragedy will continue to replicate. He is the emergence of the next generation's cycle of suffering.
Performances for Scraps will run at The Flea Theater through September 29.

Sasha Bonét is a writer and visual storyteller living in New York City.