Geovani Martins Issue #148 by Julia Sanches
Grounded in the rhythms and vernacular of Brazil's periferias, the writer's debut story collection, The Sun on My Head, centers on the lives of young men growing up in Rio's favela communities.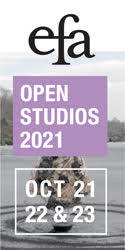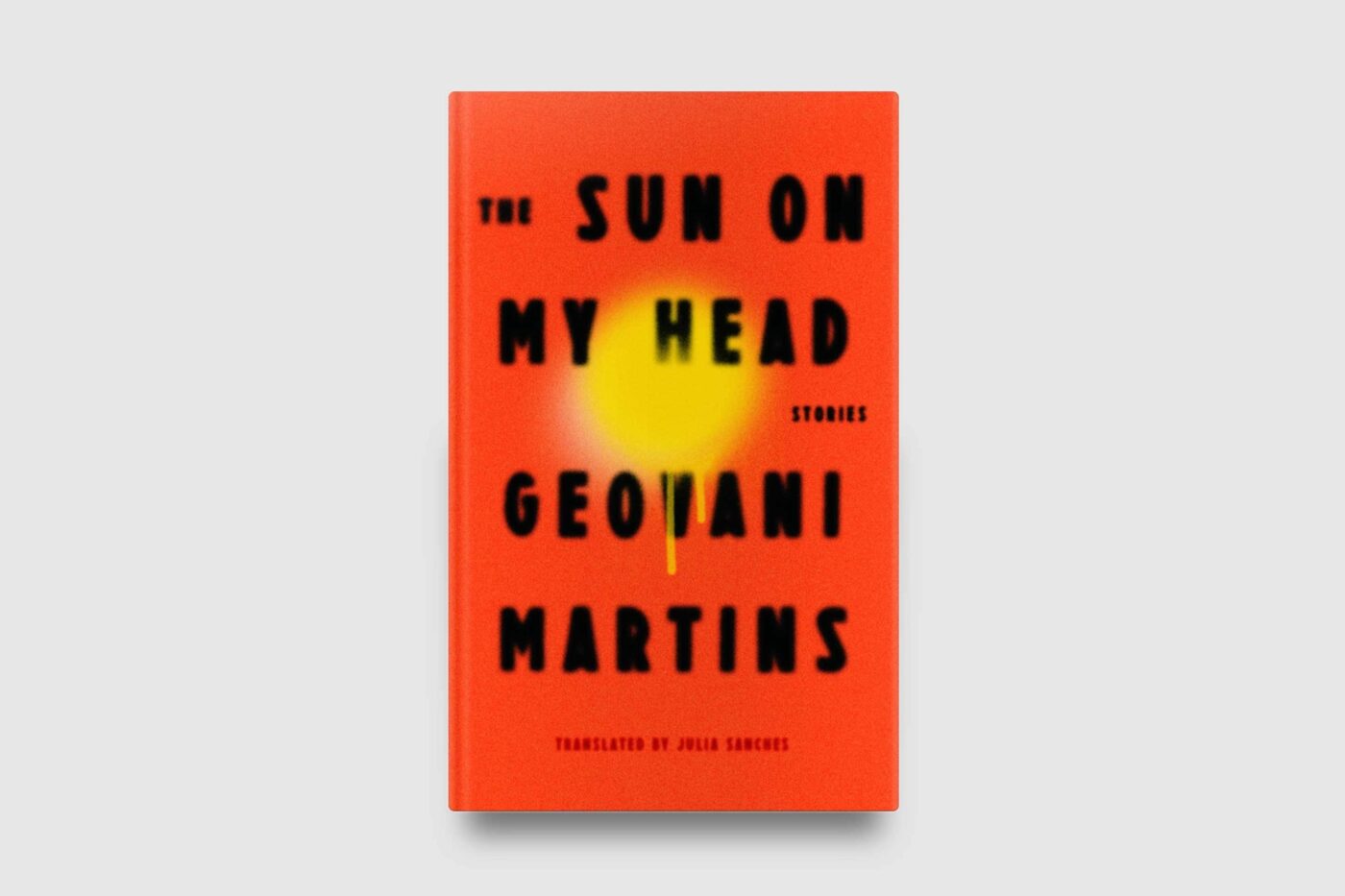 There is an unnerving relationship between translators and the authors they translate—"their authors," I wrote and deleted, a symptom of this semi-consensual and disquieting sense of possession. When I met Geovani Martins at FLIP, the Paraty International Literary Festival, in the summer of 2018, I felt as if I had been living in his head for the past three months while translating his story collection The Sun on My Head, as if I had taken the manuscript pages and worn them around like a spring dress, or a pair of mildly uncomfortable pajamas. The closest I got to explaining this to him was to let him know that in rendering the slang and orality of his text I had generated many, many versions of the translation file for the collection, thirty-six in all.
The Sun on My Head is Martins's first book. The stories form a constellation of experiences that span the city of Rio de Janeiro, mostly occupying its favelas, also known in Portuguese as the periferia, or periphery—even though some of these periferias are a stone's throw from the city center.
For the interview, I have asked Geovani to download Skype. He sends me a WhatsApp—known to Brazilians as "zap"—to let me know he'll be with me soon. When the call finally connects, though grainy and punctuated by bursts of static, Geovani appears in what looks like a white dashiki with multi-colored embroidery—red, blue, orange, and green threads. Here in New England, it feels like spring will never arrive, while where Geovani lives in Vidigal, Rio de Janeiro—the favela he first moved to at age thirteen—summer is just winding down.
Julia Sanches You once said that "favelas have a certain autonomy… their dynamic revolves around them, where people live and work. How can we call a favela the periphery, when it's the center of people's lives?" In the stories collected in The Sun on My Head, action is centered on the characters—be it a single protagonist, like the narrator in "Lil Spin," or several, like the group of friends in "The Mystery in the Vila." Is this your way of defining and reinforcing this center?
Geovani Martins The entire book is driven by the desire to demystify the concept of the periphery as something static. After participating in FLUP [Festa Literária das Periferias, the literary festival of the Rio favelas] for the first time, I started moving around the city more and becoming aware of the many realities and possibilities it contained. I began to question the idea of centers and peripheries and think of them more in terms of movement than absolute truth. If the periphery is in motion, the center is wherever we determine is the most important place in our lives. If a large group of people live in a community, where they have relationships of affection, where they work and produce things—it's hard to accept that this is the periphery, and that the center is far away. I think each of us lives in the center of what we've been dealt and what we build for ourselves throughout our lives.
JS
These various centers sometimes create moments of tension in the stories. In "Spiral," a young man internalizes and eventually embodies the reactions of the people who fear him without reason. The center, or world, of the protagonist collides with that of the old woman who is frightened of him. Were these collisions a natural consequence of the narrative, or were they something you intended to highlight?
GM
There's a degree of intention behind these collisions—"Spiral" might be one of the stories where that is clearest—but most of it stems from each character's particular existence. I've never bought the idea that my character is the one taking me from one place to the other. The character does what I want him to. But I have to create him first. Each comes tied to a series of possibilities, which limit him or her in some way. But these limitations are what allow me to create—much more than if my character were just set loose in the world. From the moment a character exists within a fictional narrative, he brings with him a series of conflicts.
JS
What about the register? As a translator, I struggled with the wide variety of voices. It wasn't like translating a novel where you figure out one voice and go with it for two hundred pages. Here, I had to reinvent it every five pages. Do you decide on the register before you start writing the story, or when you're creating the characters?
GM
I started out writing music, and that experience influences me to this day. Why? Rhythm and tone. Rhythm's something you hit on after you've started writing, as the piece starts taking shape. The tone comes first. I have to figure out which of the various possible ways of speaking suits the character I'm creating. And which is most interesting for the story. It's a combination of both. The tone is fundamental. Once that's done, certain speech patterns are demarcated, and I can work better in that space.
Right now I'm writing a novel, so I'm trying to find the tone that brings together the entire work. Because The Sun on My Head is a collection of stories, I could allow myself the luxury of telling them in a bunch of different tones.
JS
I felt that there was a much stronger moral to "Spiral" than the other pieces, something like "fear engenders the thing feared, and prejudice is a vicious circle." How did you end up settling on such a strong moral focus?
GM
It's not that I thought the moral burden of this particular story should be greater. "Spiral" was one of the pieces I wrote fastest. For two reasons. One: the situation and tensions within this story are something I've experienced my entire life. Second: I was trying to finish the book so I could take it with me to the Paraty International Literary Festival. I wrote "Spiral" in four days, while it took me six months to write "Lil Spin." I think I'd write the same story today, except with more showing and less telling. Even so, I don't think the moral in "Spiral" is intrusive. It might just take something away from the cohesiveness of the rest of the book.
JS
I actually like that story quite a bit, especially the way it comes after "Lil Spin," which is told so differently.
GM
That was a thought-out decision. I knew I had a collection of stories told in several registers and thought it'd be interesting to mark that difference from the very beginning. Those two pieces also have a lot in common—they're both about the other's gaze. You've got two protagonists from a similar social background and territory, who are seen similarly, but respond and tell their stories in totally different ways.
JS
Do you think this oral, non-canonical language you employ has a chance of reaching the center of Brazilian literature?
GM
I hope so, because it's the language you hear in Brazil. At the end of the day, it's closer to people rather than further from them. When we talk about language, we're talking about power. If you can't speak or if you're illiterate, you're on the margin of the margins. You'll be dominated by a society that demands that you know how to read and write, and the possibilities available to you will be limited throughout your life. That's the first state. The second is knowing how to read and write but not mastering the language. You're what they call "functionally illiterate"; you're dominated through language, and how you move through the city, through its possibilities, is limited by how you can or can't communicate. I want to believe that one day this oral language will reach the center—because it's the only way we'll be able to subvert the situation and give power back to the people.
What I talk about at the schools I visit, where kids say, "I can't speak so I can't write," or "I can't write like they do in books so I can't write," is that everyone can write, but ideally you should know and master every facet of language. Why do people consider and respect The Sun on My Head as an interesting work of language? Because they can tell I understand the language I'm working with, and that with this knowledge, I have the freedom to turn it into what I want. If I didn't understand it, if I were just writing like this because it's the only language I'm able to speak, I don't think my work would be as respected as it is—it'd just be the oral register. I feel like we're in the midst of a battle that will determine which narratives will set the tone for our interpretations of the past and of things to come. What I tell younger people is that once you know a language, once you master it, you can do whatever you like with it.
JS
The stories in The Sun on My Head feature boys and men of all ages. Why did you choose to delve into the world of men rather than women?
GM
This came about naturally. I didn't think about it much until after the fact. I think it has to do with a sense of authority. One thing these stories do is break away from stereotypes and clichés—and they do that because I'm in close touch with these realities. I'm scared of creating a female main character only to find that I can't get close enough and instead end up recreating stereotypes that have been established by male writers who've created female protagonists; I'm scared that, due to a natural distance, I wouldn't do justice to so much complexity. At the same time, the women in these stories always play a decisive role. And I think this stems from the fact that I have a matriarchal view of Brazil's—and maybe the world's—favela communities. Mothers and grandmothers raising kids on their own.
When the protagonist of "Lil Spin" has a gun pointed at his head, the first person he thinks of is his mom and how she's going to feel. We exist within a cultural narrative dominated by the patriarchy. But in practice, Brazil is a matriarchal society: it's the women who raise the children, who organize the family, who work to support their children and their husbands. So we live in a state of conflict: we're a society whose discourse is formed by patriarchy but that is sustained, in practice, by matriarchy. I was raised by women my whole life, but on the streets I was surrounded by boys, and it's their stories I'm telling in this collection. I was one of those boys and I've been present in every one of these contexts, sometimes in minor ways, as an observer, or someone listening to the story straight from the mouth of the person who lived it.
JS
When speaking of how you started writing, you've mentioned the friends who helped and supported you, your family who encouraged your appetite for literature, your grandma who was the source of this appetite, your mother who gave you a typewriter and the time and space to write. We often think of writers as solitary figures, but you've spoken of this sense of community a great deal, and it's present in the book too. Was this something you sought to highlight, as a show of solidarity?
GM
At some point I realized there was a thread tying these stories together. At a glance, it might look like it's drugs, but really it's friendship—the way one person helps another. This is one of the basic foundations of favelas. We've only developed to the extent we have today because of community organizing. Until the 2000s, there was no—or minimal—state investment in these communities. At least not in Rio de Janeiro, which is the one place I can speak of with any real knowledge. But if aid isn't reaching Rio, it's unlikely it'll ever reach Pará or Rondônia, other states all the way in the north of Brazil, which receive less federal support. How have people survived in these places? They got together, built their communities, and made life viable there. Both in terms of basic living conditions (construction, water, food) and cultural life, with places for people to have fun and enjoy samba circles, rap, baile funk. All this community building made up for a lack of… everything. I was raised with this feeling, so it found its way into my stories.
JS
In an essay you wrote for Época last year, you mention that the genesis of these thirteen stories was your move from Bangu to Vidigal. How so?
GM
I moved there from Bangu when I was thirteen. These days I'm actually living in Vidigal again. It's by the beach, near the most affluent parts of Rio, which means it's near bookstores, theaters, cinemas, all that kind of cultural life. Whereas Bangu is the outskirts, the interior. It takes two hours by bus to get from here to Bangu. And because it's far from everything I mentioned, life ends up being more precarious there. But more than that, moving provoked in me the constant feeling of being foreign, which might be fundamental to any writer. Everything in Vidigal was different, the way people spoke, how they responded to things and organized themselves. It was a totally different dynamic, and I arrived there as an outsider, someone from someplace else who didn't understand these codes, which made me stand out. I had trouble making new friends, and for a while I watched everything at a remove. Once I made friends and these codes started making sense, I began living the way people lived here. And then I went back to Bangu, and I was a foreigner all over again; I'd changed a lot and everything there, as familiar as it might have been, felt foreign to me. My childhood and adolescence were colored by the feeling that I didn't belong, which gave me an observational sense that's key to my work as a writer. It was only as an adult that I managed to figure out what connected these two places—that thing that makes Os Racionais [a famous hip-hop group from São Paulo] popular all across Brazil, the fact that what brings us together is stronger than what separates us.
JS
The Sun on My Head reads to me like an exercise in code-switching. Here in the US, Junot Díaz does this by leaving Spanish untranslated in his writing, drawing in a certain bilingual community while leaving other communities outside. A greater intimacy is generated with these readers which others don't get to participate in. The first time I read "Lil Spin" in Portuguese, there was a lot I didn't understand because I wasn't familiar with the slang. I appreciate your decision to not explain things, which is something I adopted myself while translating—leaving certain words in Portuguese, without explanation, to create a sense of estrangement. How did you decide you would write this way?
GM
I settled on that from the beginning; it was one of the premises for the book. I was irritated by writers who flirted with oral language while simultaneously feeling obligated to explain the terms they used. Every time a writer explained some slang, I felt like he was telling me: I'm writing this for a specific reader, someone who doesn't speak like this. I told myself, "Man, I'm going to do the opposite, and use every word I want to use." Because that's what literature does. I love Shakespeare, right, but he didn't make an effort to explain anything to me. If I don't try to understand it myself, I won't like him or read him. No great writer in the history of literature has explained things to people in that way. They just wrote their stories in their chosen language and people who liked reading them did so because they were willing to step into the story on those terms. I didn't understand why it had to be different with me. And after the book was published, I noticed it had the potential you talked about, for identification with readers who could understand the stories without explanation because it was written in their everyday language. That's what I mean when I talk about demarcating my characters according to language: when a person understands every bit of slang, it leads to a powerful sense of identification. At the same time, there was also something to gain from the opposite, too—an unfamiliarity. I know plenty of people didn't like the book because "Ah, you can't understand a thing," or something like that. But there are those who really like the book despite the difficulty and have made an effort to understand, to grasp that language. The book works on both these levels—identification and unfamiliarity.
JS
There's going to be a film adaptation of The Sun on My Head. In another interview, you said you have high hopes for the film because the director and screenwriter are aware of the danger of fetishizing this story and they're careful not to fall into clichés, which you yourself worried about while writing because it's a real danger when writing about communities that have been heavily caricatured in the past.
GM
Right now, they're fundraising and getting a team together to write the screenplay. The idea is that they'll start filming at the end of this year at the latest.
I was worried about recreating clichés because there are just so many of them. These exist not only in literature, but in our social fabric, in our understanding of what the body of a favelado is. But at the end of the day, it wasn't something I worried about too emphatically; I feel very close to the characters, and it's this proximity that destroys clichés and stereotypes. So, the greatest tool I used to combat this was to choose stories I had the authority to tell.
JS
Did you share your writing with friends and family before it became a collection?
GM
Always. I'd share it with Érica—my partner—and my mom. When my brother, Mateus, was around I'd show it to him, too, then to all my friends.
JS What would you take away from this process?
GM
I was never one to send my stories to people to read. Instead I'd read them aloud when we met. This helped me in two ways. First, often I'd edit while reading, because even though I thought the piece ready, as soon as I started reading to someone else, words that annoyed me would start to appear. The second thing is that you can tell when friends and family are telling the truth and when it's forced. The first draft of "Lil Spin" was only forty lines long (those were the parameters for a competition). I remember reading it to Érica and her reaction being sort of blasé. She was indifferent. So I thought, Man, there's something wrong with this piece. I could already see its flaws, but her response affirmed them. I didn't send the story to the contest and instead kept it in a drawer until one day, after a series of conversations about the beach as a microcosm and the things that happen there in the summer, I decided to rewrite the story. Like I said, I spent six months on it. The first person I read that version to was my brother. When the story was supposed to be funny, he'd laugh his ass off, so much that I had to stop reading and wait until he was done. And when the story was supposed to be tense, I'd see the tension in his body. That was the sort of reaction that made me think, poxa, the piece is working. I was witnessing the reactions of a potential reader. And that's how it went with most of the pieces in the collection— me trying to get a sense of people's reactions to my stories, seeing if I could provoke in others the same effects I was provoking in myself. That acted like a barometer, helping me determine whether the stories were ready or not.
JS
You also wrote the book on a typewriter. How did this affect your process?
GM
I'd published some stories before, but they were all really short. They were written with a predetermined end in mind and built quickly. I was a beginner. I could tell a whole story in just a few paragraphs, well enough for it to be understood and even published. But I hadn't explored the best the stories had to offer; the truth is, I'd just skimmed the surface. I'd start writing, resolve things quickly, feel content—everything was great. And the computer played a key role in that. The first draft of "The Blind Man" probably took no more than thirty minutes. Meanwhile, on a typewriter, I was constantly forced to rewrite. If there was some issue on the page, I'd rewrite the entire thing. And end up with a much broader set of possibilities. Sure, this might have something to do with the fact that I didn't know how to use a typewriter. When I started, I was simultaneously learning how to use the object itself. I didn't really know how to delete or overwrite things. Instead, I'd rewrite, and in rewriting, rethink.
Take "Lil Spin." The boys are taking weed to the beach. So there has to be weed, and it can't be easy to get ahold of. I remember thinking of, I don't know, twenty different scenarios before finally hitting on the one in the book. I thought they could help get rid of the rubble from a construction site and get the money because they'd lent a hand. Or, they could give up on getting weed and then bump into somebody's grandpa who wanted them to play bootleg lotto for him and get money that way. If I'd written "Lil Spin" on a computer, I'm sure the first option I mentioned would be in the story now. Because it did the trick, it resolved that premise.
JS
So, in a way, by complicating the physical writing process, you complicated the narrative.
GM
Exactly. It has to do with being forced to face what's in front of you. For example, I've got some novel pages here. Four typed-up pages. And then in my notebook, I've got about thirty written by hand.
Before working on a typewriter, I write by hand. So, to get these four pages, I had to write eleven here, and also who knows how many here, which are half-handwritten and half-typewritten. I'm constantly changing things. I'll write something here, then rewrite it there, then type it up on the typewriter and rewrite it on paper. And there's no way this doesn't improve the quality of the text. In each step, I'm forced to rethink both narrative decisions and word choices. That's how I impose a piece's rhythm. I've divided the novel into three acts. And I'm not sure whether I'll want to digitize the entire thing. Something else I found interesting about using a typewriter happens after the text is written: Today, I still have a record of every attempt I made when writing The Sun on My Head. It all started because I didn't have a computer at the time. Mine was broken, so I had to use a typewriter. Now, I have a computer, but I keep writing on a typewriter because I like being able to study my own creative process. Having a physical record helps me grasp how I reached a certain place.
JS
You're also helping out your future archivists. People these days talk about creating digital archives, but here you are in the twenty-first century with your physical papers.
The last time we saw each other was in July 2018, at FLIP. Michel Temer was president. Now it's Bolsonaro. Did you ever imagine he'd be elected? And what do you think will be the role of writers and artists in a country whose president assigns so little value to truth—as is the case here in the US too?
GM
This question is complex for me. Why? Because while I can say I never imagined it would happen, I can also say I did. On the one hand, I couldn't imagine it out of a feeling of attachment to one side of Brazil, that of beauty and creation, of artists like Cartola, Pixinguinha, and Machado de Assis, as well as that sense of community we were talking about before. Seen from that angle, it's hard to imagine people electing someone like Bolsonaro. But from a historical perspective, it seems obvious. We've elected a racist president in a country that murders a black youth every twenty-three minutes. In that respect, it's not so much surprising as it is validating. I think Bolsonaro's election was fated to happen. In Brazil, unlike in the United States, we were brought up to believe in racial democracy. People of all colors mixing, living in harmony, creating marvelous things, etcetera. That's the narrative we've been fed to this day. Brazil as a racial democracy is fallacious and exists only in discourse.
If you look at the history of black or indigenous people in Brazil, you'll see there is no such thing as a racial democracy. Until the early 2000s, in a country with a population that's more than fifty percent black, only about two percent of university students were. In terms of Brazilian literature, until the 1990s or 2000s, only about six percent of protagonists were black and even fewer were black women. What I'm getting at is: What sort of racial democracy doesn't represent its people or provide them with basic education and healthcare? Racial democracy is a lie, a very well-constructed one that keeps a large part of the population under control. Why didn't Brazil have a moment of rupture and near civil war like the United States did in the 1960s? Because the dominant narrative was that we were all at peace. These days, the sons and daughters of this society have started questioning that narrative. Right now I'm reading bell hooks's Black looks: race and representation, which was published in 1992 and discusses issues that we're only just starting to talk about in Brazil now, in 2019. There's been a huge lag. But the moment has arrived and it's caused a reaction. Bolsonarismo is nothing more than a group of people who are unhappy about having their sexism, their racism, their homophobia, and their right to freely manifest their hatred called into question. So much so that Bolsonaro, in his inaugural address, vowed to fight against the politically correct, as if this were a national problem worthy of presidential concern. Unfortunately, I think this moment had to arrive. There was too much dirt under the rug, too much left unsaid, too many conflicts avoided, and at one point it all had to explode.
What work do artists, journalists, and anyone else who defends the possibility of another, future Brazil have to do? First, we have to rewrite and rethink this concept. We have to put everything down in clear terms, in terms anyone could understand. It's no use saying, "We got past Bolsonaro, now we're really a racial democracy." No, we have to actually rethink, reanalyze, retell. Maybe the artist's job will be to reflect on the past and on everything we went through, so that we can understand what to move forward with.
I only found out a few years ago, when I was twenty-something, that all Princess Isabel did was sign the document abolishing slavery, and that she only did it because of political and economic interests. Up until then, the narrative I had been told was that Princess Isabel had freed enslaved people. But if you look carefully at the history of Brazil, you'll come across black intellectuals like José do Patrocínio, Luís Gama, and a whole group of people who spent years and years working for abolition only for a princess to go and take the credit. All of this has to be destroyed. Take the relationship between Portugal and the indigenous population of Brazil. We can't keep teaching kids that it was peaceful: the Portuguese arrived, there were some folks here, suddenly they started disappearing. Nobody talks about indigenous genocide at school. There's Indigenous Day, and everyone dresses up as an indigenous person and that's that. No one talks about why they disappeared. I think the artists' job—as well as that of teachers and journalists and anyone who wants to pull Brazil out of its present circumstances—is to rethink our histories, to reformulate them, and make sure that we understand how we got here. Maybe that's the main goal, to demonstrate how we got here…
Translated from Portuguese by Julia Sanches.
Julia Sanches translates from Portuguese, Spanish, French, and Catalan. She has translated works by Susana Moreira Marques, Noemi Jaffe, Daniel Galera, and Claudia Hernández, among others. Her work has appeared in Two Lines, Granta, Tin House, Words Without Borders, and Electric Literature. She is a founding member of the Cedilla & Co. translators' collective and lives in Providence, Rhode Island.
Originally published in
Featuring interviews with Mary Weatherford, Nanfu Wang, Lee Quiñones, Venkatachalam Saravanan, Tyshawn Sorey, Ben Whishaw, Édouard Louis, Geovani Martins, Prageeta Sharma, and James Thomas Stevens.