George Kimball's and John Schulian's At the Fights: American Writers on Boxing by Rochelle Feinstein
Painter Rochelle Feinstein on Library of America's wonderful collection of essays chronicling a diverse array of topics related to boxing, both in and out of the ring.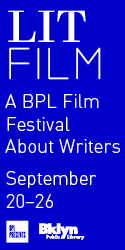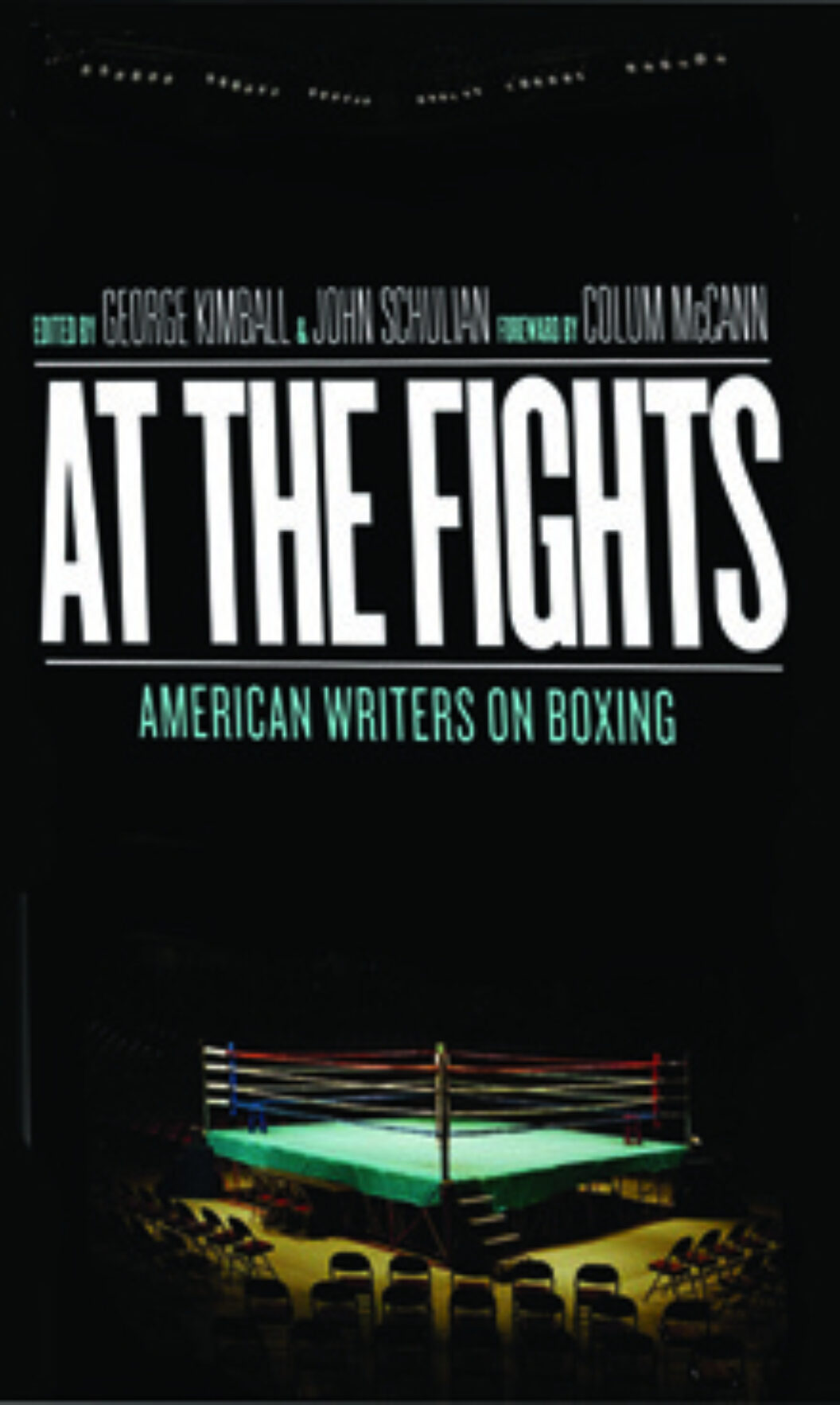 Whether you want to heft it to the beach or Kindle it, each essay in this book (weighing in at three pounds) invites you to read the next. You can dive in at mid-20th century, for example, and start with Patterson vs. Ingemar Johannson; then read James Baldwin's "The Fight: Patterson vs. Liston." Take a snooze, awaken; contemplate the enigmatic struggle of Patterson vs. Patterson embodied in Gay Talese's "Floyd Patterson."
But there's a gap in the framing of this compilation of can't-put-them-down pieces by the New Journalism writers, the boxing press, and a few dozen other writers. I box. I don't fight. But my body has felt and seen enough to know the difference. At the Fights is great when it stays at the fights. In his beautifully written but problematic two-page foreword—a boilerplate riff on the romance of boxing—Colum McCann uses the verb box 16 times; the word fight, just four. The practitioners of the Sweet Science call themselves fighters—screw nobility; they know what it is to be in the ring. As David Remnick notes about Tyson: "he is in the beating business." McCann's slip, fortunately, does not occur in the subsequent 525 pages.
Teddy Atlas is quoted as saying: "People are full of shit. They want to see something dark … " This collection doesn't mince around that sentiment. These (mostly) guys are scruters of everything that happens inside and outside the ring. For them, the main event, when they are in the zone, is the oxygen shared with fighters, trainers, managers, promoters, wives, and sparring partners, in moldy training camps, and the tedium of the press junket. An architecture has been created that you can move within. It's not cinematically scripted and observed in routine, bloodlusty close-ups. This book is of panoramic breadth; no writers are novice class. They know their business.
That the color line was held through the mid-20th century—whether by white boxers refusing to fight blacks, or the tangles between the boxing commission and Archie Moore over title bouts—is common knowledge. What is not as commonly reported are fighters such as Harry "The Black Panther" Wills trying for six years to get a title shot at Jack Dempsey, who turned him down. Where are the samples drawn from the ranks of early and mid-20th century black sportswriters (for example, Wendell Smith of the Chicago American or Frank Young) covering boxing for the black press? It's an easily earned point to say that boxing is about "race and class." Fighters know better. As the ever-reluctant Floyd Patterson eloquently says in Gay Talese's essay, "It's what I could do best … I'm a coward." That begins to go deeper . . 
In Joyce Carol Oates's "Rape and the Boxing Ring," Tyson's tragedy signals a triumph for women's rights—a poor match-up at best. She casts boxers as vehicles for "the inchoate, demonic will of the crowd." Jeez. Who gets their comeuppance here? On the other hand, Katherine Dunn, a great writer and boxing writer, gives us the cunning "The Knockout: Lucia Rijker." No bloodlust inferences; no generalizations. Just one talented woman fighter who crossed a gender line. The 2012 Olympic Games in London will see women competing for the first time in limited weight classes. I hope the women sportswriters at ringside will not be as limited in number.
Rochelle Feinstein is a NYC-based painter and recreational boxer. She is director of graduate studies, painting and printmaking, at the School of Art, Yale University.
Originally published in
Featuring interviews with Francis Alÿs, Binyavanga Wainaina, Simon Van Booy and Siri Hustvedt, Natalia Almada, Joanna Newsom, Scott Shepherd, and Mickalene Thomas.