Geoffrey Batchen's Forget Me Not: Photography and Remembrance by Nell McClister

Discover MFA Programs in Art and Writing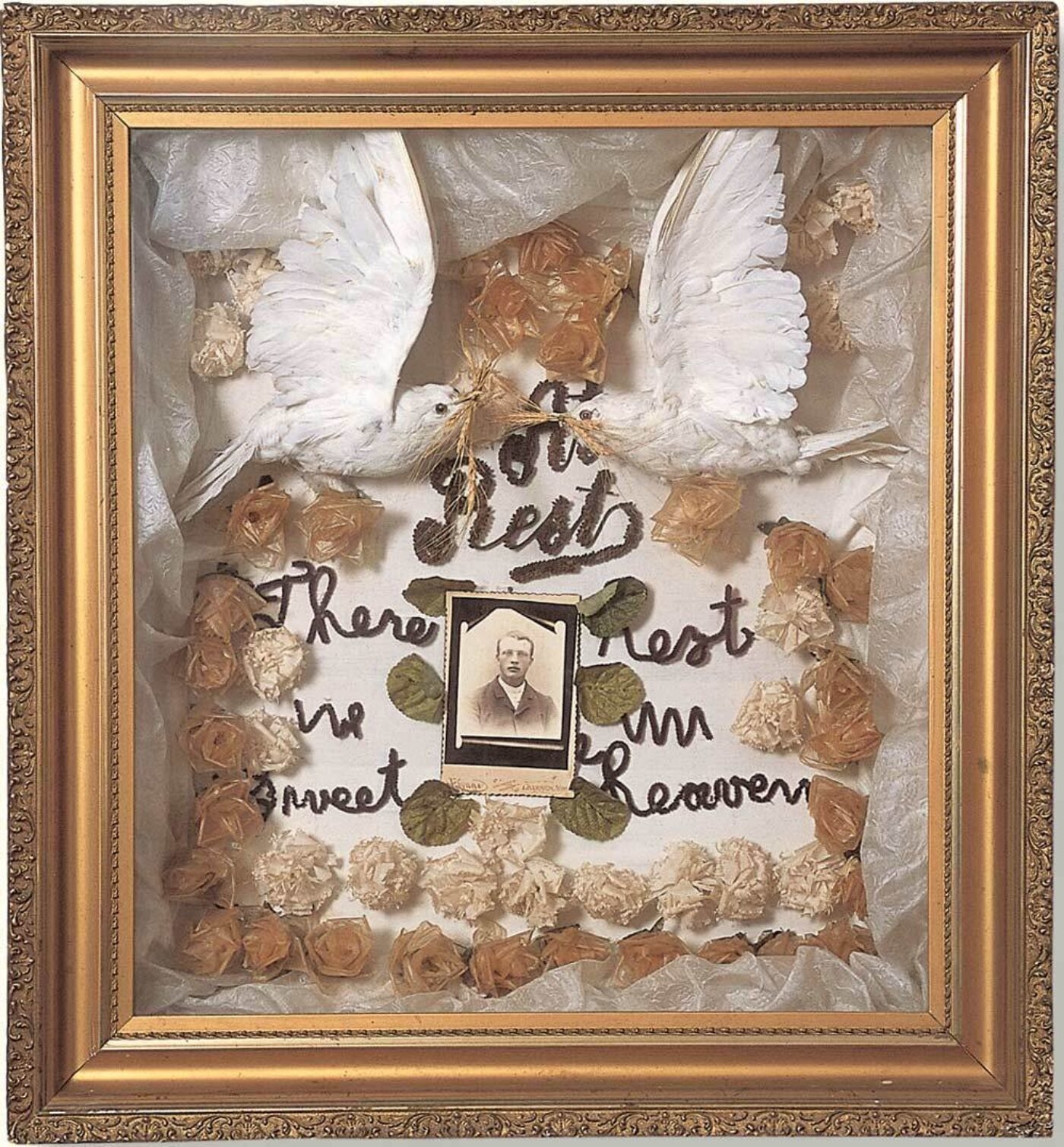 It is usual these days to look back at the invention of photography in the mid-19th century as a welcome event in technological progress that enabled an exciting new form of representation: a moment captured and represented as fact. But as Geoffrey Batchen points out in his latest book, the catalogue to a recent exhibition at the Van Gogh Museum in Amsterdam, photographs were seen by many as a pale substitute for a painting: as mere testimony, a photo could never pack the interpretive or emotional punch that, say, a painting could. Hence the mid-19th- and early-20th-century practice of embellishing photographs with writing and objects to lend the mechanical image a resonance and meaning that it otherwise lacked.
Batchen's lively and insightful discussion focuses on portraiture, ranging from the genre of photos of people looking at photos to that of fotoescultura, a Mexican and Mexican American tradition in which photographic images are carved into wooden reliefs. By adding layers of reference and tactility, the image's modification gives the subject an immediate presence. Observing that this link is most poignant in the case of memorialization, Batchen mines the significance of the objects often added to images behind glass—particularly locks of hair, biblical harbingers of reunion in the afterlife that serve as the most direct and uncanny means of evoking the deceased's presence, and intricately embroidered mats, suggestive of long hours of sad toil that mutely express the enduring act of remembrance, linking subject and viewer across time as well as space.
Drawing out the complexities of what is essentially an obsolete folk practice, Batchen borrows Barthes to argue that the addition of a "talismanic piece of the body" to a photograph transforms it from the studium of mere resemblance to the punctum of the "subject-as-ghost," adding a "sympathetic magic to the photograph." Given the strength of his argument, his call for a new art-historical narrative that includes and accounts for these vernacular objects seems long overdue.
—Nell McClister
Forget Me Not was published in April by Princeton Architectural Press.
Originally published in
Featuring interviews with Olafur Eliasson, Ellen Phelan, Percival Everett, Francisco Goldman and Esther Allen, Ben Katchor and Alexaner Theroux, Jorgen Leth and Ann Mette Lundtofte, Michael Bell, and Mauricio Kagel.