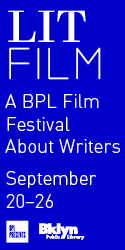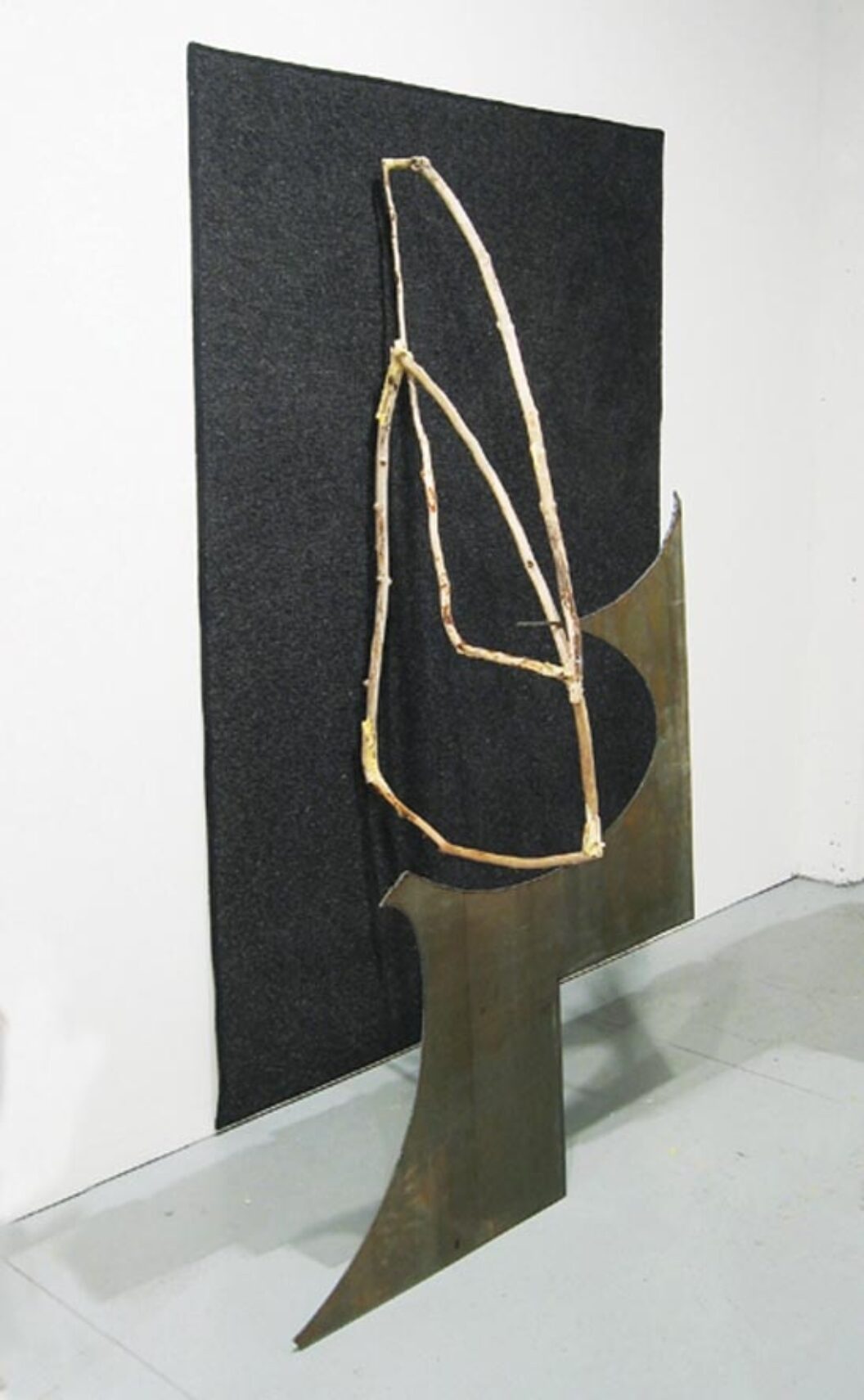 Thank God for humor. Part of its genius is that it crops up in places we don't expect it: tragic moments, serious ideas, simple shapes, failures. Those who know how to use humor have a way of revealing its ubiquity; its architecture is without walls. A cousin to logic, humor exists outside truth or falsehood—but it is also logic's opposite, in that humor feeds on the irrational and gives breathing room to the imagination. Appropriately, Wittgenstein famously wrote that a serious philosophical text could be written in the form of jokes. Like philosophy, he also said, humor is not a mood but a way of looking at the world.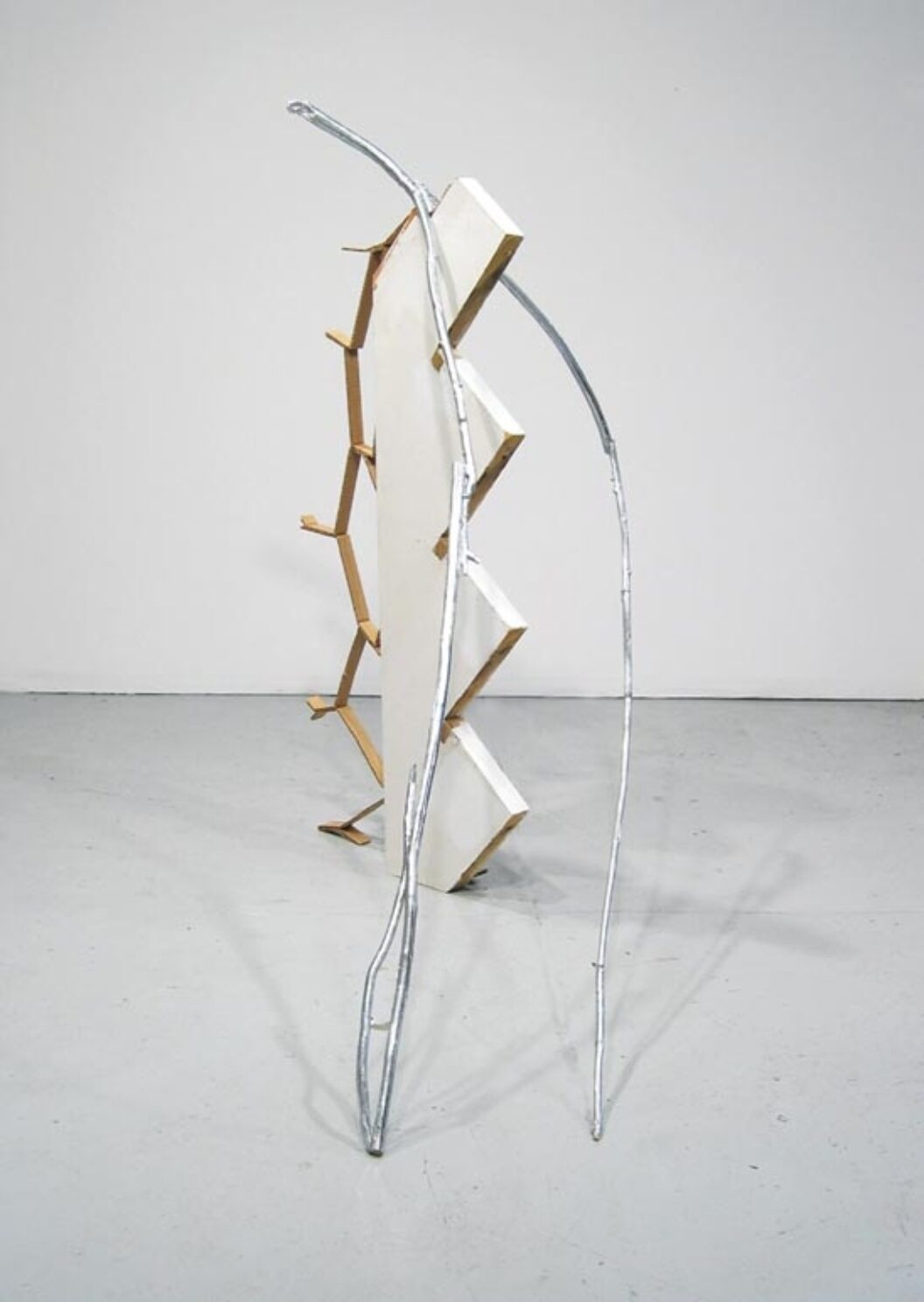 In the language of humor, punch lines reveal that we always assume too much; with a slight readjustment of the cognitive frame, the expected can suddenly become the unexpected, or, conversely, the ridiculous plausible. Gedi Sibony's work asks us to consider our assumptions about art and the sculptural project: the artist proposes as sculpture a piece of folded industrial carpet, stained with isolated spots of spray paint, squeezed behind a glass door. He constructs a temporary spatial alignment of found bricks, a crane holding up a ladder, a dead tree—and the Empire State Building, visible in the distance.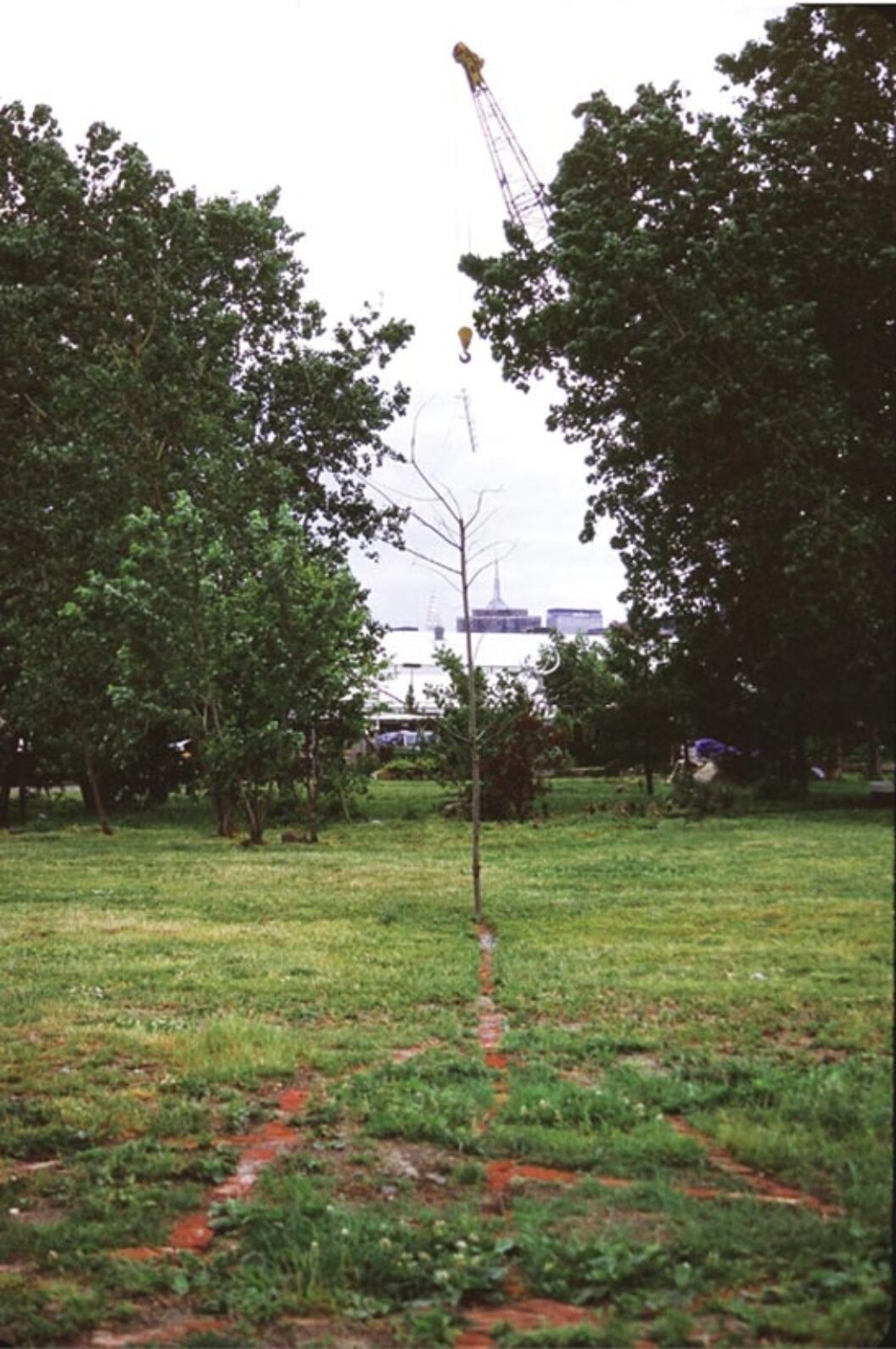 He presents us with the vertical and diagonal lines of a pre-existing wall's metal-stud structure, dotted with bits of Sheetrock caught around screws. These objects seem airborne and on the run, not having quite reached the safe landing pad of sculpture. In these works, Sibony challenges us to find comfort in the uncomfortable, to locate the complete in the incomplete. Like that of a comic genius, Sibony's work remains always vulnerable to serendipity, caught in the suspense of whether or not it will emerge victorious. In his creative process, a successful decision is one that reveals its own shortcomings and engenders the next decision, a circular journey that echoes that of a comedian whose solutions to problems inevitably lead him back where he began, exposing as ridiculous the effort to escape in the first place. Sibony places his trust in the untrustworthy.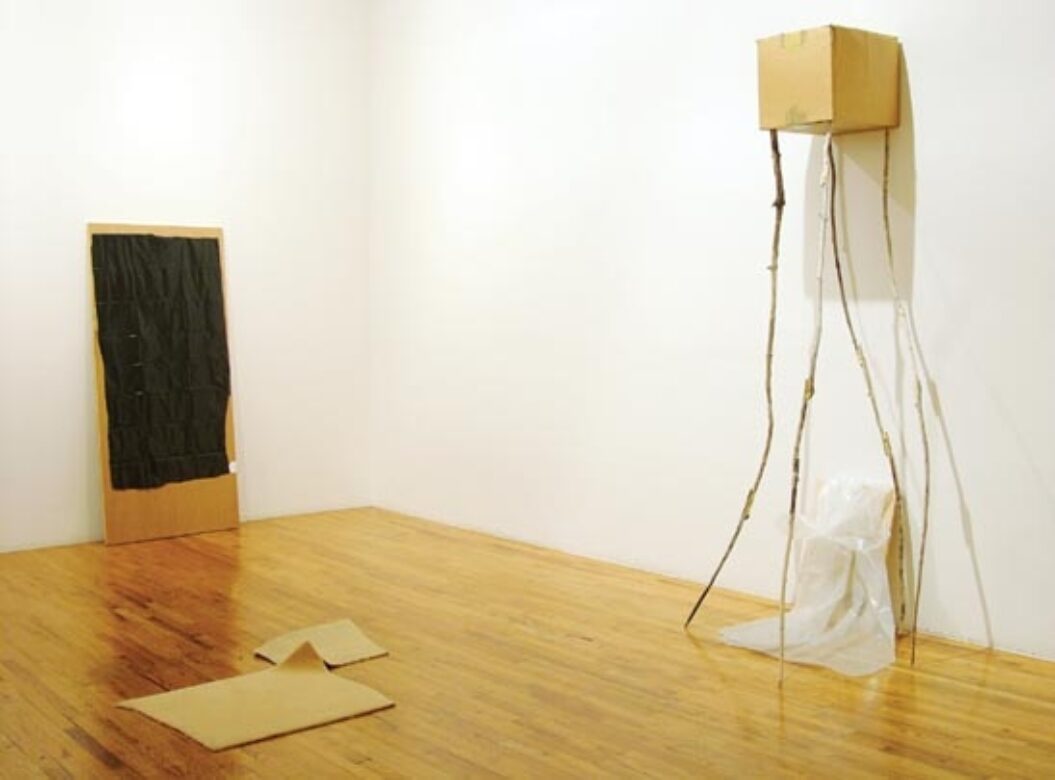 Comic misdirection, intuitive decisions, reckless risk-taking, physical near-impossibilities, escape hatches, perceptual glitches, confused identities, silence, mistakes. All of which leads us, of course, to Buster Keaton. Keaton's 1921 short silent film The Goat (one of Sibony's favorites) chronicles the actor fleeing always-imminent capture and performing an endless series of escapes. In one maneuver after another, Keaton brilliantly dupes his pursuer with crafty illusions, daring physical feats, witty deceptions, favorable circumstances and too-frequent bouts of dumb luck. The impossible being possible is funny. In a similar spirit of ingenuity, imagination, hope, delight, simplicity, disappointment, defiance and comedy, Sibony turns dead ends into loose ends.
Anthony Huberman is the curator of Sculpture Center in New York.
Originally published in
Featuring interviews with Arturo Herrera and Josiah McElheny, Jennifer Bartlett and Elizabeth Murray, Lincoln Perry, Anthony Downey and Yinka Shonibare, Eliot Weinberger and Forrest Gander, Lionel Shriver, Noah Baumbach and Jonathan Lethem, George Lewis and Jeff Parker, and David Rabe and Evangeline Morphos.