Filmmaker Gary Tarn talks to Pamela Cohn about adapting Kahlil Gibran's The Prophet into a stirring visual odyssey set in the local homes and streets of Beirut.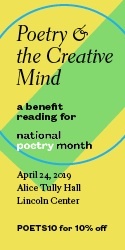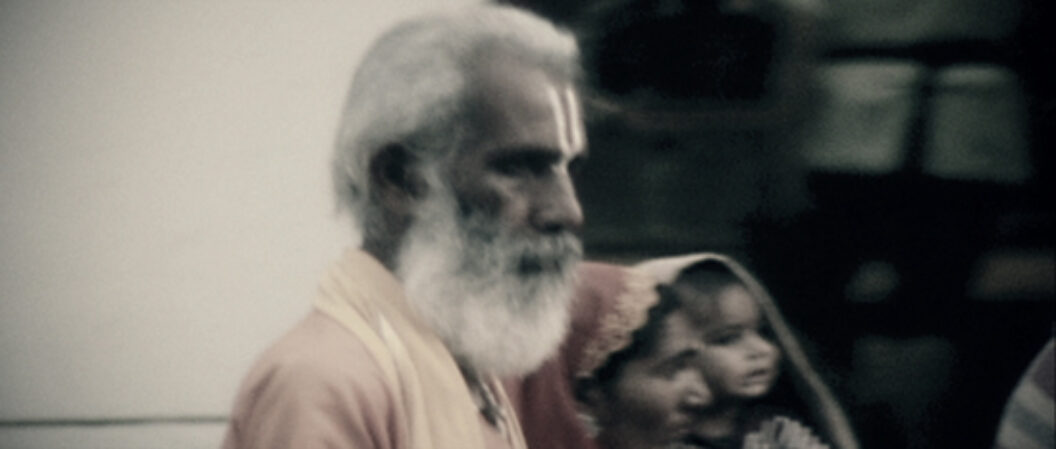 Poet and writer Khalil Gibran, was born in Lebanon in 1883, and emigrated with his family to the United States just two years later. When Gibran was twelve, he returned to Beirut to study and learn Arabic. After losing a beloved sister in 1902, amidst other family tragedies, he went back to America, eventually settling in New York. In 1923, Gibran had a small book published entitled The Prophet. The story is of a dying man who arrives by boat to the shores of a fictional city called Orphalese where he encounters the inhabitants of the city there to greet him.
In a series of short poetic essays, the people of Orphalese ask the journeyman to tell them about what he knows of the world. The chapters are headed thus: Love, Marriage, Children, Giving, Eating and Drinking, Work, Joy and Sorrow, Houses, Clothes, Buying and Selling, Crime and Punishment, Laws, Freedom, Reason and Passion, Pain, Self-knowledge, Teaching, Friendship, Talking, Time, Good and Evil, Prayer, Pleasure, Reality, Religion, and, finally, Death. Since its original publication almost ninety years ago, the book has been read by millions of people in twenty different languages and has, remarkably, never been out of print.
Composer and filmmaker Gary Tarn, started shooting footage for his latest feature film, an adaptation of The Prophet, when his first film, Black Sun, played at the Magnificent 7 Film Festival in Belgrade, Serbia in 2006. Black Sun is a nonfiction feature narrated in first person by its subject Hugues de Montalembert, a French painter living in New York City. As the artist eloquently describes what life is like for him after being completely blinded in an attack in 1978, Tarn takes us on a cinematic journey with stunning and potent visuals and a deeply affecting original score, beautifully interpreting de Montalembert's brave and moving story. It is one of my favorite films.
Last year, Veton Nurkollari, the Artistic Director of Dokufest in Prizren, Kosovo, invited me to curate a strand of documentary films on artists, and Black Sun, unquestioningly, went into the mix. Happily, Tarn was able to come to Kosovo upon our invitation, and I got to meet one of my filmmaking heroes in person. Before he returned to his home in the UK, he gave me a rough cut of The Prophet, which is narrated by British actress, Thandie Newton, and asked me to please tell him what I thought. I thought it was beautiful.
Right after his return to Belgrade the end of this month to open the Magnificent 7 festival, we managed to overcome a very dodgy Skype connection and have the following conversation:
Pamela Cohn When did you decide that you wanted to create a film adaptation of Gibran's book? It couldn't have been a very easy book-to-film transition.
Gary Tarn When you read the book, it isn't the kind of thing that immediately jumps out at you as something that would make a compelling film. It is a tricky one, and I think can be a difficult film to watch. But if you're in the right space for something more contemplative, then it can work quite well.
I had read the book a few times and never thought of making a film out of it. But, at one point, I was in that space of thinking of ideas for films and happened to be reading it at the time. I had just been on a film set that was full of very post-modern stuff filled with war-torn images, Alfonso Cuarón's adaptation of Children of Men. So my head was filled with soldiers and tanks and bombed-out buildings. In the first chapter of the book, The Coming of the Ship, this theme is very apparent.
When I went to Lebanon in 2006, that was exactly what was there. The country had just come through its latest conflict with Israel about eight months before, and there was still a very tingly feeling in the streets. This is something I'm not used to. I'm not a war photographer; I don't go looking for troubled "hotspots" of the world to photograph. The most dangerous place I'd ever been was probably in the middle of some massive crowd in Trafalgar Square. But it was a natural starting point once I decided to do the film. I'd have to check the dates, but I went there right before, or right after, I went to Belgrade.
Belgrade, of course, has these amazing buildings that have been left in their destroyed state after being bombed by the UN. Black Sun was playing at Magnificent 7 that year and I had taken a camera with me. So these Belgrade and Lebanon trips happened very closely upon one another and that was the starting point.
PC The film creates this feeling of being in a recognizable world with recognizable imagery, yet it's suspended in an unidentified time and place, or rather this fictional city of Orphalese. The footage you use in each segment or chapter leaves a slight sense of disorientation. After a while, I stopped trying to figure out geographically where I was and instead concentrated more on what the images were making me feel as I listened to Newton's voice. I had the feeling of being nowhere identifiable, but at the same time, we do travel through authentic landscapes.
As I mentioned to you when I first watched it, I was very curious to know why you chose a female voice as the narrator, particularly one who sounds almost child-like. It's an anti-intuitive choice in some ways.
GT I did have an idea for a voice, actually. It was a male voice and it was really, really specific. I mean I could almost tell you what street this person lived on. But I couldn't find somebody with this voice and it was almost like it became an obsession, trying to track this person down with this particular quality I wanted. In fact, I could say that if this person with this voice walked into the room and started speaking, it wouldn't have been good enough for me. During that first year or two of developing the film, I constantly listened to actors on the television and the radio. I did a few versions of reading the narrative myself to have something to work with along the way.
I was reading Beloved Prophet: The Love Letters of Kahlil Gibran and Mary Haskell, and Her Private Journal. Haskell, a decade older than Gibran, was his benefactor when he was living in America. When he died, she went into his flat to clean things out and she found every single letter she'd ever written to him. And, of course, she had kept every letter of his written to her—thirty years of correspondence and every matching letter was there. Her journals speak, as well, to the fact that she obviously believed that his papers and effects should be preserved, that his work was important. The book contains quite a few of the letters and a lot of notes relating to The Prophet. They talk about reading chapters aloud to one another as he was writing them.
So I had this impression of the two of them reading this stuff out loud; it's meant to be read out loud. That's probably why it's used so often at weddings, funerals and other gatherings where some words or thoughts are needed to express sentiments of love, etc. When Gibran went to America at the age of twelve, he was still very much immersed in Arabic culture. The first few books he wrote were in Arabic. The book he wrote before The Prophet was the first book he had published in English. And even though he was living in America with the English language, I get the feeling that it wasn't his natural language. I had this impression of Haskell being very helpful when he started writing in English. Ultimately, I thought a female voice would give a kind of fragility to the images that they might not have with a male voice. I did a test with a female friend of mine and quite liked the way it sounded. It changed the whole flavor of it. I got back in touch with Thandie Newton, who I had met a few times, and showed her a rough cut of the film. She wanted to be involved and said yes when I asked her if she'd be interested in narrating. It was a process, of course, but we didn't have days and days to do this, either. It would have been nice to have had more time, but you take what you can get. That's independent projects for you.
PC Tell me a bit about Beirut. It's a place I've always yearned to go.
GT Before my trips there, I'd write down in my notebook "baker," "butcher," "beekeeper," very spare notes or random words. I had an amazing driver there but he hardly spoke any English. In fact, he's in the film twice because he would always seem to stand in the frame without realizing it. He didn't quite get the idea that when I was pointing the camera, he needed to get out of the way. But, somehow, he always totally got what I was looking for.
One day, he took me to the Armenian district in the city and there's a shot in the film of this amazing street filled with tons of colored pinwheels. All the other streets we'd gone down had been rather drab, and then here was this street that was filled with this candy floss and colorful spinning things—a little bit of Armenia in the middle of Beirut. There, we met a guy that spoke very good English who sort of ran things around there and knew everyone. Once I explained to him what I was doing and what I wanted, he took me around and introduced me to people who, in turn, invited me into their places to shoot. Once you've got that kind of person helping you, the access is amazing. But there was no plan for that to happen. I mean you could go on a three-week location scout and not find the places this guy took me to.
So I got the opportunity to capture some really, really fantastic footage. But the editing is the thing for me. I don't understand how directors give away the editing to someone else. I guess if you've got a script, it's more straightforward to hand over footage to someone else to assemble.
PC Well, for documentary filmmakers, the word on the street is that it's not a good idea to edit your own footage. As if it isn't possible for the filmmaker to have enough objectivity—whatever that is—to assemble his or her own footage.
GT I must say, I've never really heard of that idea before. No one ever told me that. Look, I think in the case of any filmmaker who shoots, one knows when one has grabbed a shot by accident out the window or something. And then there are the shots where it took like four hours to get there, and it wasn't that accessible at all. But it was a shot that was something you had in mind to capture and it was just really difficult to get. One would certainly have differing feelings about those two shots, whereby the second one must somehow end up in the film in some obligatory way because of how difficult it was to get. That might be an instance where you need another eye.
In the case of Black Sun, Alfonso Cuarón was the person who pointed out to me that this very brief—and only—shot I had of Hugues de Montalembert should be cut. It had never occurred to me to take it out because it had never occurred to me to not have him seen at all in the film. It wasn't even a great shot, but it sat in its position for a long time. Alfonso felt it should be removed. And then I realized that that was a really good idea, not to actually see him at all; you just hear his voice, see his hands, etc.
I mean, in essence, similar things happened with The Prophet. Someone says something and it makes you re-evaluate. After you saw the earlier version and gave me notes, I edited out about a quarter of the narration. The final cut works much better with that breathing room. Don't you think so?
PC Yes, I think so. As a writer, I love words very much, obviously, but it was a case of auditory overload. The great success of the piece is that you've stayed pretty true to the timbre of Gibran's book, which presents a meta-narrative of this cycle of birth, life, death, re-birth. It's pretty straightforward in its trajectory but it presents very abstract concepts.
GT It's always a trial-and-error process. Some shots and images obviously were made to go into certain sections and I knew this when I filmed them. This was true of the naked bike riders. I found out about this annual ride a few months before it happened. I never knew people did that every year. So I found out the day they were doing it and went there with my camera. I knew, of course, that this footage would be used for the Clothes section.
Same with the section where we see Thandie's mouth speaking called Talking. There's a shop in Tottenham Court in London that sells televisions, and I asked the proprietor if one morning we could put the same image on every single television set in the shop, including the ones in the window display, and film it for an hour. He said that that was quite easy to do and so we did it. It might look like it's all done with digital effects, but we did it live and so I was also able to capture actual reactions from the people walking by on the street.
But sometimes I'd just shoot stuff that looked interesting to me and then figured out from the text how that might work in the context of the whole film. I could then dip into this archive of stuff I had and create something. When I first started roughing out an edit, I had more material than I'd realized. I also realized the book was too long and that I would not be able to do every chapter for the film without it becoming a three-hour piece. I needed to pull out as many words as possible and still maintain substantial respect for the source material.
PC The film will be exhibiting at some very high profile festivals in the coming months, including HotDocs in Toronto and PlaneteDoc in Warsaw. But it's also been turned down quite a bit.
GT I've been told by programmers that they don't know what category to put the film in. I got a lovely email from one guy saying that they loved the film, but they're following a strongly thematic series of threads, and they didn't know where to place it in the program. CPH:DOX [Copenhagen International Documentary Film Festival, where the film had its world premier] also didn't know where to place it within the program, which is why it didn't end up in competition there. It will be interesting to see how it does, or doesn't, gather steam. In Copenhagen, there's always this conversation, What is a documentary? It's a good question. But no one can come up with a definition.
I'm perfectly aware that if one doesn't know The Prophet, or where the book is coming from, and you've been watching tons of issue-based documentaries and then put this on, it would stand out. Personally, I like watching films that challenge in this way, and I make films that do that. But I can also see how a programmer would have a bit of a difficult time in deciding where to put it.
PC Do you think about your viewer at all when you're making a film? Did you think about who your audience might be for this?
GT I can't anticipate what someone else will think. I make the film for myself in the sense that I am also a watcher of films. I go to the cinema, and I watch this type of film. I ask myself what would make a great viewing experience. I mean, I'm not going to make something I don't like just to please others. That must be a very hard way to make a film. I want to make memorable films, and I want to make films one can see more than once, something one can return to again and again. I like that idea. And if I can't keep watching my own films over and over again, then I certainly can't expect other people to do so. I think you have to make films for yourself, don't you? As you grow older, your experience changes and your tastes change. I mean the idea of adapting The Prophet took seconds to happen. There wasn't a long writing process since it's already written. Once I crossed the line of believing it was possible to do a film, then there was the decision to actually make it—or not. If I decide to do something, then I'm quite single-minded about pursuing it, foolhardy though it may seem after a while. But I do just carry on in that obsessive way one does with a project like this. It's hard. It costs you money and loads of time. So at least at the end of it you have to feel like you did what you wanted to do.
PC Let's talk a bit about the ending since you made some interesting choices there. Needless to say there isn't much of a spoiler here since Death, and The Farewell, are the closing sections of the book. But when we do arrive at these sections, there is a very subtle emotional build since the book—as does the film—deals with both the mundanities, as well as the profundities, of human existence side by side, from the more materialistic aspects of life to spiritual ideas and concepts. It also presents an Eastern view of the life cycle versus the one taught to us in the West.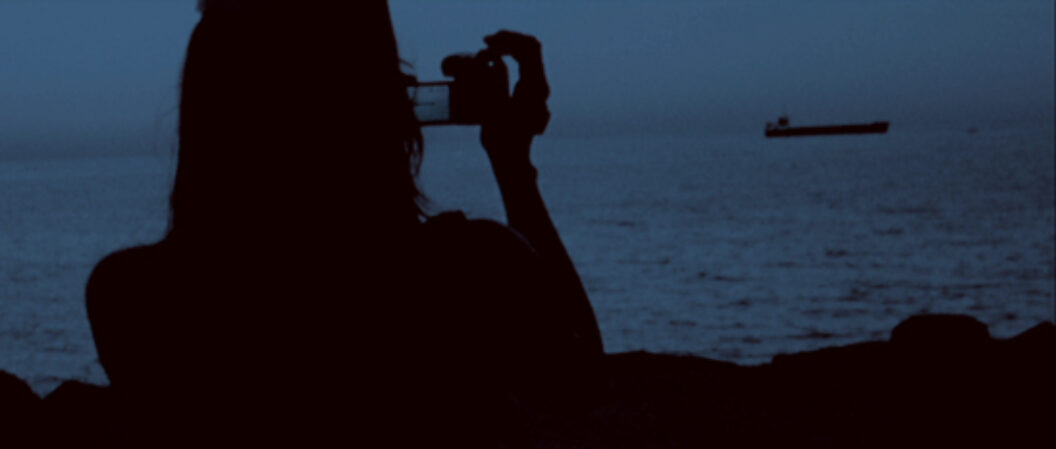 GT I like the ending very much; it's actually my favorite bit. Maybe because I know I can get a drink. (laughter) Visually, it had to be evening because it says it's evening in the book. So all the dusk footage I had was fair game to use in this section. More color starts to come in a bit, with all the blues and the orangey glow from the setting sun that's quite different from the more de-saturated palette that's used for most of the film. There's a string piece that I calledCascade we hear over this, a series of notes that play and then repeat an octave lower.
PC My favorite line from the book is in this section: "We wanderers, ever seeking the lonelier way, begin no day where we have ended another day; and no sunrise finds us where sunset left us. Even while the Earth sleeps, we travel."
GT It's like this sensation of floating or flying or being a spirit. I had some footage that I had shot out of a window of a plane of these incredible clouds. I also had footage of a woman, at dusk, filming a boat from the boardwalk in Beirut, which worked perfectly. The final chapter was a slow process to put together, in a way. It's quite clear that Gibran is talking about reincarnation at the end, the soul being reborn. Twice he says, "A little while, a moment of rest upon the wind, and another woman shall bear me." I love this idea of these thoughts emanating out to the people as he's dying since we realize he has, basically, told them everything he knows about life. People write autobiographies and describe what they did in life more often than they describe what they learned. There aren't that many places to look for that kind of clarity of ideas, a whole work that celebrates the human life cycle in poetic language. And being with the baker or the butcher or passing by houses or feeling a garment of clothing—any of these things are just as good as any other to describe the human experience.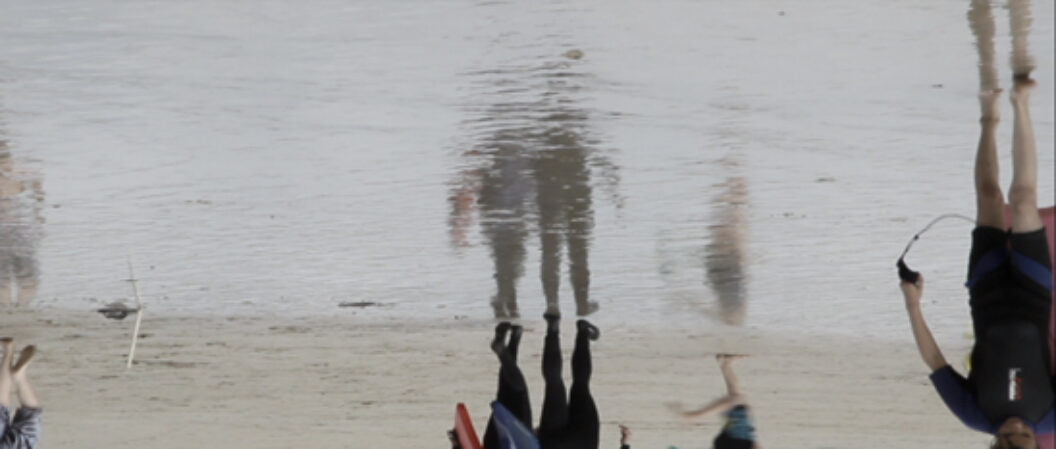 PC It still does surprise me that a lot of people are completely unfamiliar with The Prophet.
GT I know. I meet people all the time who've never heard of it. They may have even gotten married to it and don't even realize it. laughter It's just never found its way into their consciousness, I guess. But I've also met people who have it on their bedside table and, for decades, have read selections from it regularly, treating it the same as someone who might dip into the Bible regularly and read from it daily for comfort or inspiration, or what have you.
PC Do you know of any other attempts to make the book into a film that just never got realized?
GT I've seen evidence of a couple but more to do with a script-based narrative than an interpretation of the actual text.
PC You did mention to me that you were having some copyright issues with the film. Is this something you care to talk about? Does it affect the current release and distribution of your film at all, or has that been resolved?
GT Well, the film is definitely affected at the moment. I'm not going to get the copyright since the holders won't release it or share it with me. In a nutshell, there's a group of American filmmakers talking about making an animated feature of The Prophet. I don't know if they've gone into production or where they are with things. I was in negotiations with the people who own the rights, the Gibran National Committee. They're based in Beirut, and I had a number of meetings with them while I was there.
They promised me a contract, but the contract they offered wasn't really worth the paper it was written on since they could rescind it at any time. It became clear that they would have to see a finished film in order to trust that what I was doing was suitable in their eyes. During that period, another group of people came along, and I'm sure they were offered a different deal, but I don't know the particular circumstances. Anyway, they're supposed to be making another version of The Prophet with a much bigger budget and a more ambitious idea, some kind of 3D animation, or something like that. Since these filmmakers are based in the States, the copyright in America—which is really the only market of any importance—is in effect until it runs out in five years' time. So we can't exhibit the film in the US until 2016-17. I mean things can change but that's the status now. But the world's a big place and we're pursuing other markets.
What is exciting, though, is that we're talking to some people about exhibiting the film accompanied by a live concert performance. That's something I'm very interested in pursuing. Obviously, it's more complicated and expensive than just showing the film, but if we can make it happen, then we will.
We were talking about something in an earlier conversation that I want to come back to and that is about how sound and image becomes so locked together in most things that we see, particularly in documentary. It makes me think of this new film, The Artist, which is a silent movie. The film has had great critical acclaim here in the UK. It reminds people of the power of experiencing cinematic visuals without synced voices. I've read many interviews with filmmakers who say that, perhaps, sync sound came too early before visual possibilities could be further developed. What I'm offering with The Prophet is more of this non-sync cinema.
When I'm shooting images, I'm not thinking about sound, really. It's something I put together later in my studio when I'm editing. So they're separate processes. It does go back, in a way, to films produced some eighty years ago. It's remarkable that someone who's made a contemporary silent movie has garnered so much acclaim. The sound and vision bond is one we're hardly prepared to break since this is what we've become accustomed to.
You might tell me a story that happened to you when you were a child, and you're describing it to me in words only—unless you happen to have photos or something in your pocket. But chances are you don't. So I'll just sit and listen to your story. But if this happens in a movie, there is this compulsion to cut to some sort of flashback where we're seeing that story you're describing. We can't bear to just sit and listen to someone talking and rely solely on our imaginations. It's interesting to see how much one can pull apart sound and vision and get away with it and still entertain, still hold interest and excitement when experiencing something cinematic presented in this way. I mean if it doesn't entertain, then it doesn't really work, does it, no matter how it's put together? And if it does entertain, does it really matter what you call it?