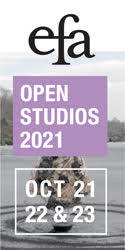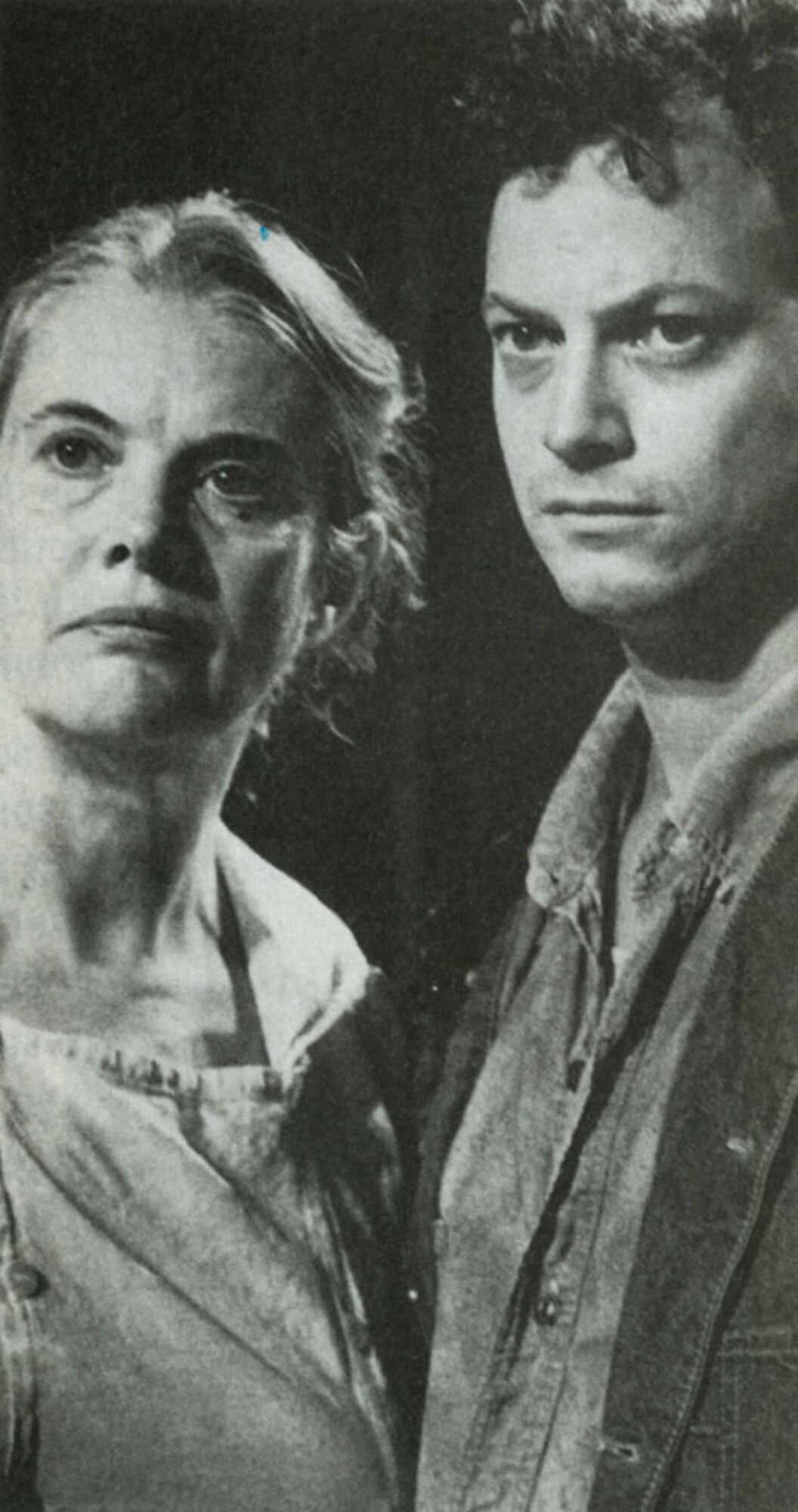 Gary Sinise, unassuming, friendly, human—incredibly human—and strangely out of place in the plush suite at the Four Seasons Hotel, where we met. Imagining what Gary Sinise would be like based on what I already knew about him through his work led me to expect the man I met. He measures up. Actor, director and founding member of the venerated Chicago-based theater group Steppenwolf, and for seven years its artistic director, Sinise had to be a straight talker, a collaborative communicator and a wealth of creative energy. His acting and directing work with Steppenwolf includes True West, Streamers, Balm in Gilead, The Grapes of Wrath, A Streetcar Named Desire, Orphans, Tracers, The Miss Firecracker Contest and Of Mice and Men, the last of which he not only directed and acted in, but then brought to the screen. Over the past few years, Sinise has been seen in feature films as Lt. Dan in Forrest Gump, the grounded astronaut in Apollo 13, and a corrupt cop in Ransom. His performance in George Wallace won him an Emmy this past September—only one award in a roster too lengthy to list here. A recent migrant into mainstream Hollywood, Sinise maintains a soulful, multidimensional realism in his work: never a hero, never just a villain.
He carries the same qualities to life that he brings to his acting and directing. He's a complex character: ambitious but not flashy, good-looking in an offbeat way, determined to do work he cares about in a way that means something to him and gives something to the final product. It's an admirable combination on the principle of never compromising. Women have reckless crushes on him, men admire him without envy: I felt like I was coming face-to-face with the quintessential Hollywood antihero.
Scott Elliott Let's start back in the Steppenwolf days. What motivated you to start your own theater company?
Gary Sinise It was partially the fact that I had no real interest in going to college—not that I think going to college is a bad thing.
SE You were already an artist in high school.
GS I studied acting and had a wonderful teacher who tried to bring out the best in her students. From an early age, I'd had a do-it-yourself kind of attitude; she reinforced that and made me feel very confident. As a result, immediately after graduating, I found this church space through a friend of my parents and got some kids together. We started putting up plays. It was a community group of high school kids, but I was very serious about it because I didn't have plans to leave town or do anything else. I like having my own thing. I was one of those guys who was the bandleader when I played music in high school, the guy who organized the gigs.
SE You were like a mini-producer.
GS Maybe.
SE You started one of the foremost theaters in the world; you must have had great business instincts to do that.
GS It's hard, but you don't think about how hard it is, you think about wanting to do it. It's just what you do. My projects were never directed toward self-elevation in the same way that some guys start their own businesses, build themselves up and become mega-moneymakers. I was never good at making money. Making theater is what I am good at. I'm drawn toward acting.
SE Was everybody in the company—John Malkovich, Terry Kinney, and Laurie Metcalf—motivated in the same way?
GS None of them had any interest in going off to Hollywood or New York in the hope that something would happen. Terry Kinney, Jeff Perry, and I were the Steppenwolf founders but we were able to find six other people to join us. We were willing to postpone or sacrifice fame and fortune for what we got in exchange—control over our work and decision-making power over what we wanted to do. We could decide to work on a Tennessee Williams or Harold Pinter play, and we wouldn't have to audition for it. We were actors interested in working as much as possible on great material, and we were willing to dump off making a living at it for quite a while in order to do that.
SE The first time you all came to New York was with Sam Shepard's True West. How long was the theater in existence before True West?
GS The inception and gathering of the founders was in 1974, that's when we galvanized our plans. Jeff and I went to Highland Park High School together—we had the same teacher. We built our first theater in the high school cafeteria. The principal let us close half of it off and build a theater for our directing project. We built our own lighting system with coffee cans and floodlights; one of the techno guys took some dining room dimmers and made a light board.
SE That is how you guys started, before moving to the church?
GS Yeah, we took those lights with us to the church. And then Jeff went off to Illinois State, where he met Terry Kinney. I started the theater while Jeff was at college. I called him during summer break saying, "Come on up! We're going to do Stoppard's Rosencrantz and Guildenstern are Dead. I'll play Rosencrantz, you play Guildenstern."
SE Who directed?
GS It was a communal effort. Nobody knew what the play was about, so we figured it out as we went along. Anyway, Jeff said, "Great, I met this guy you're going to love, Terry Kinney, he'll play the Player." I met Terry when I picked them up at the train station to go to our first rehearsal. Our adrenaline was just running. Then we couldn't wait for those guys to get out of college so we could kick it up and start again. We started holding meetings down at Illinois State in January of '76, because they were all about to graduate. We met with all kinds of people they thought they might want to work with. We finally got it down to six and they joined us up in Highland Park, in the church basement. We started doing theater that summer. Malkovich was part of that original group, Laurie Metcalf, and Moira Harris, who I married shortly afterwards—a great group of people. Almost all of us are still involved.
SE You and Terry did A Streetcar Named Desire there last year. Are you drawn back as a responsibility, and because that's the way your company works?
GS I was the artistic director for many years, I'm a founder—it's my thing. I've done very few things in theater that haven't had to do with Steppenwolf. All the work and time I've devoted to theater was about nurturing and building the company, and my own directing and acting. The more we did the more secure and comfortable we got with each other. The theater would not have stayed together if it hadn't been progressing at the same pace as its artists—or else the artists would have taken off for other challenges much sooner than they eventually did. One of the main goals I set for myself as artistic director was to constantly try to move in new directions and eventually build our own theater. Coming to New York in 1982 with True Westwas just a natural extension of that.
SE How did you hook up with Sam Shepard? His play premiered at Steppenwolf, right?
GS No, it premiered at the Magic Theatre in San Francisco three years earlier. Then Joseph Papp produced it at the Public with Tommy Lee Jones and Peter Boyle. That production was directed by Robert Woodruff, but Papp and Woodruff had a massive falling out. Sam Shepard wrote this big article in the Village Voice disowning the production. It opened regardless and was viewed as not as good a play as it really is. I knew the play—at that time Lois Berman was Sam Shepard's agent—I begged her every two months for the rights to do it in Chicago. Nobody knew who Steppenwoif was at that point. I think she was hoping the Goodman, which had more money and was more well-known, would do it. But finally I called one day and for some reason she said, okay. I was chomping at the bit to direct that play—it was so castable within our company. I went running into the business office yelling: "I got it! I got it! I got the play! Here's where we're doing it, here's the date we're doing it …" The whole season finally came together. You've been an artistic director, so you know how crazy it is. You try to fit all the pieces together and you want to make some decisions, but can't, because you're waiting for so and so. You think: If I just hold out a little longer … Well, I held out long enough and she finally gave us the rights. And when we did it, it was very successful. It's a small cast, four people, not that big a deal to move or produce, so the money was right and I was able to set it up with some producers in New York who moved it to Cherry Lane.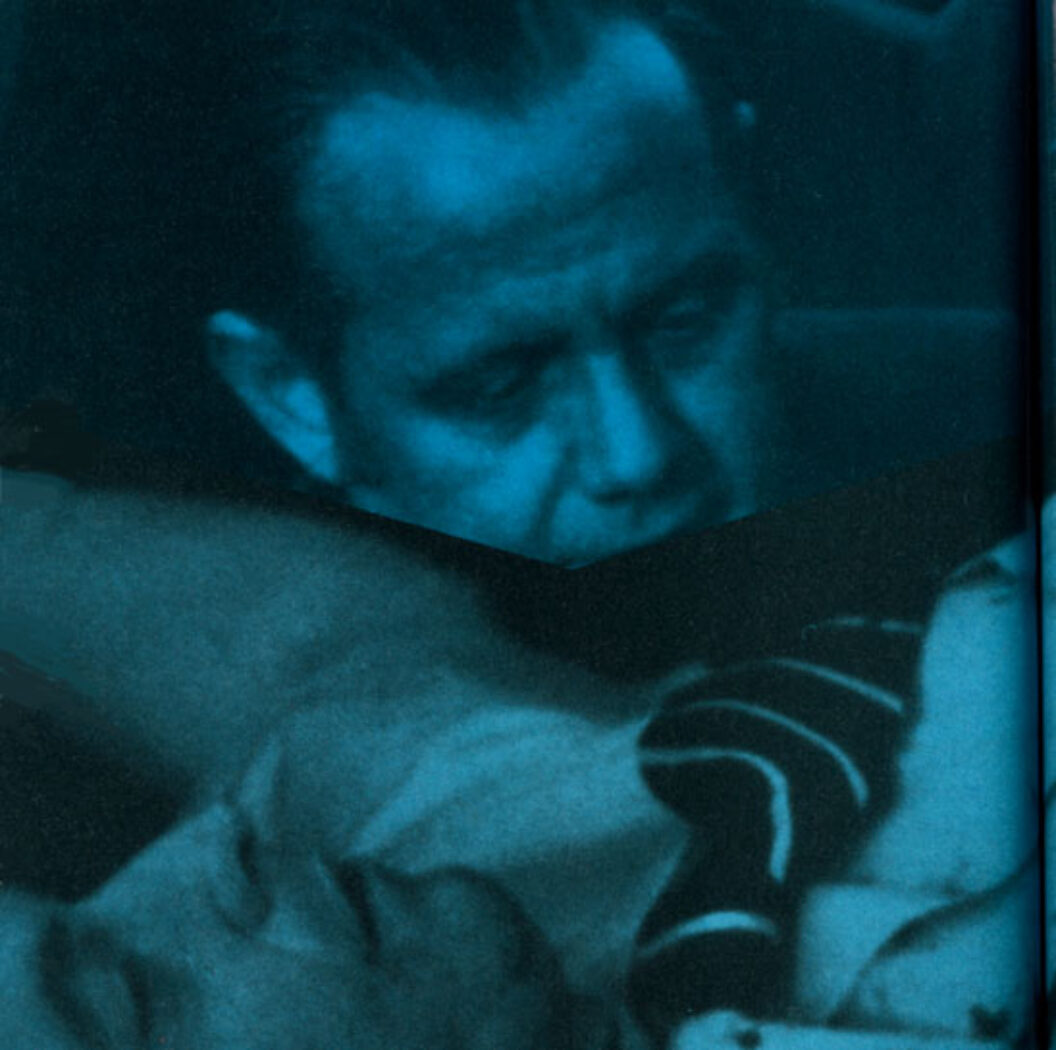 SE The rest is history.
GS But it caused a lot of problems in our company, I'll tell you that … the whole move to New York.
SE It changed the dynamics. You were in it and directed it, right?
GS I wasn't in it originally …
SE Aahhh …
GS … Jeff Perry was. There was a lot of division and fear in our company at that time. We were about to move into a new space—the Saint Nicholas Theater, which was founded by David Mamet, W. H. Macy, those folks—an old garage that used to house milk trucks. Saint Nicholas eventually went bankrupt—Mamet was long gone by that time—and we took over the building. So, we're putting a lot of money into renovating the space and getting ready to move in and we had the opportunity to move True West to New York. The company was very divided about the artistic director and one of the main actors leaving as we were opening this brand new theater. My point was that we had to do both. Both things going well would be twice as good for the theater. I had wanted to move one of our shows to New York ever since I became artistic director. Now, we had the producers, the theater, there was no other way. I refused to back down. Jeff Perry decided he was not going with the show because most of the company didn't want us to do it. I said, "We're doing it anyway," and Malkovich felt the same way. That sent everybody into a frenzy. The board asked me to resign and appointed Jeff as artistic director—partly because I was going to be in New York for a while, partly because they were pissed at me. It was an understandable fear, two of the leaders going off to another city with one of the company's hit shows, and most of the company was not involved. You can understand how the majority might view those people as opportunists, the company even voted to not have it billed as a Steppenwolf show. But to me it was a Steppenwolf show, a Steppenwolf play. We were taking our work—great work—to another town, and if it went well, it was going to be good for us all. We ultimately wanted to build our own building and without enormous support that would never happen. So True West was an opening of doors, and it was a hurdle we had to get over as a theater company. It opened in October '82 at the Cherry Lane Theatre, got great reviews, and was a huge, off-Broadway hit. If it hadn't succeeded as well as it did, it might really have hurt us. But the fact is, it did succeed—Steppenwolf's name was everywhere. Then everyone back in Chicago relaxed. John and I were doing interviews and press, talking about Steppenwolf in New York, and the Chicago press was responding to the New York press, writing articles about how much press we were getting. We did the show for six months, and it ran for a total of two years. It won a bunch of OBIEs, and all of a sudden we were a nationally recognized company. John was the talk of the town. He went off and started his movie career right after that. I went back to Chicago and got some pats on the back: Hey, good job. Our board president apologized to me and admitted he was wrong for accusing me of abandoning the company. A year or so later, I became artistic director again. After True West we took And a Nightingale Sang—a beautiful play by C. P. Taylor—directed by Terry Kinney to Lincoln Center, and in 1984 we remounted our production of Lanford Wilson's Balm in Gilead at Circle Rep in Sheridan Square.
SE That was a great play for your company because it used so many actors. And it made Laurie Metcalf a star.
GS And a Nightingale Sang launched Joan Allen's career. Then a play called Orphans kicked John Mahoney, Kevin Anderson, and Terry Kinney off into the movie business. We had a string of plays in those days. At one point in 1985 we had Orphans running off-Broadway in New York, Miss Julie running at Steppenwolf, and two shows running at the Kennedy Center in Washington DC—Coyote Ugly, by Lynn Siefert, and Streamers by David Rabe.
SE What was your involvement while all this was going on?
GS I was in Streamers down in Washington and I directed Orphans. As the artistic director, I was bouncing around from place to place making sure all the shows were functioning. That year we received the Regional Theater Tony Award and that summer we sat down with the president of the board and said: "Here's the plan. Here's where we're going. We have to build the right space for us. This theater that we're in now is fine, but it's not going to be the one." Eventually, we broke ground on the new building. At the same time, we brought The Grapes of Wrath to Broadway. I don't know if you've ever seen the new theater.
SE I have. It's an absolutely fantastic building.
GS That theater is just beautiful to work in.
SE When did you stop artistic directing there?
GS In '87.
SE Did you get taken away by a movie? Or did you want to expand your artistic horizons? Or did you tire of being artistic director?
GS I tired of it. When you're the artistic director of a company, you're responsible for finding work for the actors and you're constantly trying to put the puzzle pieces together. That was a time when our actors were starting to go off and have other careers, developing individually. I just got tired of juggling all that and decided to concentrate on my own career-directing and acting.
SE Are you on the board still?
GS In 1995, the three founders formed what is called the executive artistic board. We hire the artistic director, set artistic policy, and work on goals for the theater. Steppenwolf has sustained my creative life through the ups and downs of moviemaking. I always look to what we're doing with the theater. I talk to Martha Lavey, the artistic director, every other day, I'm in and out of Chicago all the time.
SE That's amazing, I didn't realize that you were still so actively involved. Is there any talk about the old gang setting back together?
GS The nature of our lives is so different now. But last year Terry [Kinney] and I ended up doing A Streetcar Named Desire. We've worked together for so many years, it's like coming back together with a brother, we're one of those teams. I think the fact that my two co-founders, Terry Kinney and Jeff Perry, are still interested is what keeps me interested. It's this bond that the three of us share. They've been my best friends for years and we are really into the theater and connected because of it. There's a lot of pride there. I also still have a lot of ideas about what it can become.
SE What was your first film when you started to get your movie career going?
GS The first film directing I did was on Michael Mann's TV series, Crime Story shot in Chicago. He gave me the job based on my work with Orphans and True West.
SE So you started in TV?
GS I'd directed a play called Tracers, written by a group of Vietnam veterans that was really brutal. My stuff has always tended towards gut-level realism and aggressive, visceral acting. Tracers was as primal as you could get. It's a very moving play. I believe Michael Mann saw that and Streamers, too.
SE What draws you to that kind of material? You're such a mild-mannered guy.
GS The actor in me draws me to that material as a director. I've always been drawn to physical and emotional stuff as an actor. When I read things as a director, I'm seeing the dynamics through performance. Where are the emotional dynamics of this piece? Does it ring the bell?
SE How do you pick your film roles? Obviously, you get lots of scripts sent your way, how do you discern what you're going to do? What's the first thing you look at?
GS The story. If the story doesn't work, why should I do the character? That's the ensemble approach—I'm naturally drawn to the whole first.
SE As a director myself, I'm fascinated by how actors make money, career, and art decisions in the movie business. Do you try to balance out your projects?
GS I never make choices based on money; I've made choices not to do something where the money has been really good.
SE So you will turn down the money if you don't like the project?
GS Absolutely, I have many times. The big commercial films I've been in are all ones that I'd go see.
SE Of Mice and Men was a beautiful film, but what is it like to direct and act at the same time? I can't imagine how you focus on your acting when you're doing the huge job of directing.
GS I did that on stage in True West, and I don't think I would do it again. I had already directed True West in Chicago, I knew it so well I didn't have to go through the whole trial-and-error rehearsal process and direct myself from scratch.
SE To direct an ensemble that you're part of where the other actors are going, "Fuck you! I'm going to do it the way I want to do it … "
GS " … that doesn't work for the play! But it's working for me!"—No, I can't imagine doing that again on stage. But I had already done Of Mice and Men on stage 12 years earlier with John Malkovich. It wasn't like we were recreating the parts for the film. By the time we started shooting, I had worked with Horton Foote for three months on the script, I had the movie in my head; it was just a matter of putting on the clothes and starting to talk, I didn't even have to look at the lines. And we're lucky now, we have video playback. You can give everybody a break, go over and look at the takes, and make the decision if you want to try some other things or not.
SE Is the process longer because of that? Did you need more shooting days?
GS No. Prep is the thing in making a movie. If you use your preparation wisely, it can really help you. It wasn't like we were fudging with the script, the story was solid.
SE No, the movie is very full. You were all very full.
GS I did the movie because I wanted to play that part, I wasn't getting the kind of roles that I wanted in Hollywood. I had just done The Grapes of Wrath on Broadway, Tom Joad is one of the greatest American characters ever written in American literature. I knew I would be going back to Los Angeles and have to audition for some crime show. I just couldn't bear the thought of the rejection and the banging on doors. I've always been a do-it-yourself, take-it-into-your-own hands, try-to-control-it kind of person. I had already directed my first film, Miles from Home, but I didn't want to just be a director. I started an actor's theater with other actors because I'm an actor. And I love acting, and I've always been interested in movie acting because movie actors in the early '70s were the guys motivating me, giving me the incentive. That's when you could go to the theater and see character driven dramas that actually made money, they were commercial.
SE It's different now.
GS It's very different now.
SE So, are you going to direct movies again?
GS I will again. Right now I'm content with the way the acting career is going. I have three kids. Acting is a little more sympathetic to my being with my kids.
SE It's not as all-encompassing as directing.
GS With directing, you don't think of anything else for a year and you don't stop until it's cut and released.
SE I'd be interested to know how your process differs in theater and film. When you take a role on, where do you begin? Do you research?
GS Each project requires a different amount of effort, depending upon the nature of the role.
SE For instance, The Grapes of Wrath was obviously built out of an enormous amount of rehearsal time.
GS Yeah, by the time we took the play to New York we had been through three different productions of it. In 1985 one of our ensemble members, Frank Galati, had the idea to adapt The Grapes of Wrath, so we got the rights, and three years later we finally had a draft and could get started. The initial version was four hours long. We took six months off after the first production and then set up a co-production with La Jolla Playhouse, where we were able to go back into rehearsal. In the meantime, we had had several meetings about what we should cut, what we should focus on, what we needed more of. By the time we got to Broadway, it had become a really fine play. The acting worked and the stagecraft was simple but effective.
SE So you have the role of Tom Joad. What's the first thing you do?
GS Read the book.
SE And what do you do in the rehearsal process? Are you an "inner" actor or an "outer" actor? When you're working on a scene, what's your first step?
GS I'm kind of slow.
SE Do you like to break down the moments or do you just do?
GS I do, but the director in me gets into it. The director in me will have moments in rehearsal where things kick in and I've got to talk a lot. And then I'll go through a series of rehearsals where it's just about doing. Trying things, thinking it out.
SE Do directors resent the director in you, or do they embrace it? Is it confrontational?
GS No. No, I've never had a problem, and I've worked with fine directors, both in the theater and film. I feel it's my responsibility to bring every ounce of what I'm able to bring and let the director sort through that. I happen to be a guy who's worked with a lot of writers, produced a lot of plays and movies, acted in a lot of things, and directed, so naturally I don't leave all that at home and just show up with my script saying, "Where do I stand?" I bring me to the room. But I'm also an actor who enjoys being directed. If I wanted to be directing, I'm confident enough that I could be; so I'm not a frustrated director. But I have a collaborative nature: you're interested when I talk, I'm interested when you talk. That's from working in collaboration with an ensemble on great material for many years. And it's my job to contribute as much as I can, to help make the piece as good as it can be and for you to be as good as you can be.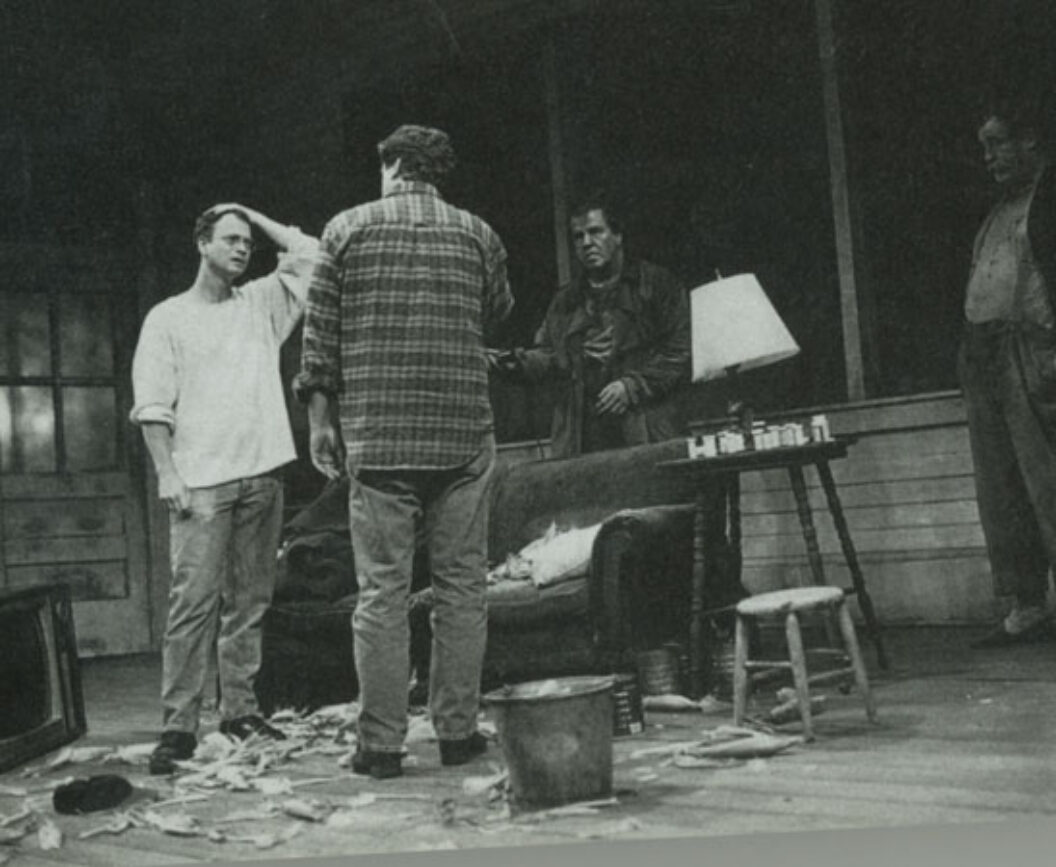 SE So when you've done 400 performances of The Grapes of Wrath, how do you keep yourself involved? Do you call the director up on the phone and say, "Hey, I've been thinking about this moment?" Do you continue to explore as you work, or are you faithful to what you've done in rehearsal? Some actors continue to explore and recreate. And some actors stay in the moment, live in the play as it happens, night to night. How do you work?
GS I'm more of an intuitive actor than a technical one. I wasn't trained to do a certain thing. I have always been encouraged to be spontaneous, to work with my instincts, to let things happen, but there is a director in me too. There are some actors who say, "Hey man, don't get in my space. I'm out there and the moment happened! I don't care what's going on, this is me!" There's always a director in me saying, These are the parameters you can work within. Some nights it's going to be this much and some nights you'll concentrate on that, but you have a responsibility to the play. You can't change your performance drastically from night to night so that you're a completely different individual than who everyone else on stage is used to. It's an unselfish give-and-take with the other actors. But you can't be afraid to go where you haven't gone, you have to be able to feel secure enough to explore, but smart and sensitive to the play and to the other people on stage. Some actors are just out of control, they'll get up there and take it wherever they want without regard for the other people on stage, they have to be reigned in. You've got to know what's appropriate or not for the play.
SE Obviously you don't have the luxury of a long rehearsal process in film. What do you draw on to get through take after take? How do you maintain the emotion you need in the movies?
GS So much is in your preparation, because so much is shot out of sequence. Your prep is critical.
SE How long does it take you to prep a movie?
GS I had a couple of months to prepare for George Wallace. There were a lot of technical demands: he ages 20 years in the film, so we had to set all the looks, the aging makeup, the wardrobe. Those are just the physical things. You're trying to fit into somebody's skin so you have to study the dialect and the mannerisms and then forget all of that and go with your own instincts. Then there's breaking down the script. Biographical characters like Harry Truman or George Wallace require another level of research and historical study. I was adamant about those projects—this is my opportunity to play these guys, I want to know as much about them, what they did and the events and people in their lives. Where's the drama, and how can that be incorporated into our script? I don't want to look back at a film and realize I left something important out for lack of research.
SE Would you discover something about George Wallace and go back to the writer or director?
GS That movie went from a two-hour film to a four-hour film.
SE Because of you?
GS Pretty much, yeah, and John Frankenheimer, our great director.
SE Let's talk about Apollo 13, which was also based on a historical character.
GS Like I said before, I bring what I bring to the table. If a director hires me, I would think it's based on the work they know I do. I've never had a director not be excited by what I've discovered. They'll debate with me, they'll think, How can I possibly fit that in? Every one of my films, Forrest Gump included, changed because of that. As an actor, your character, your place in the story, is your responsibility. The director starts looking at the movie or the play differently because an actor is saying: Here are some of the things I think about it. Collaboration's the thing; that's why DeNiro and Scorsese have worked together so many times, they are enriched by what each other brings.
SE What directors have you worked with more than once?
GS Ron Howard. Terry Kinney. Every time Terry and I have worked together something's happened.
SE The same with Ron Howard?
GS Yes, Apollo 13 and Ransom. When Ransom was written my character was a 55-year-old retired guy, and then Ron gave me the script. I said, "Well, obviously you don't want this guy to be 55 years old." But the writer, Richard Price, was still in the mindset that this guy had been on the force a long time, and was pissed off and tired. Finally, in one of the meetings I said, "We've got to let go of that, because I don't look like a 55-year-old retired guy. There's no reason to have me in the movie if you're hanging on to that personality. We've got to come up with other reasons for this guy to be doing what he's doing." And the movie and the character evolved and changed. Those script meetings were a lot of fun.
SE I've worked with actors I think are really intelligent and I get off on having conversations with them, trying to find ways to make things work. Then sometimes you work with actors who you don't respect in that way and it's a little harder.
GS Because they're processed; they pull in and focus on themselves. So many actors haven't had the luxury of working with a group over a period of time, which gives you confidence about your working environment so you can let your defenses down. In the working-actor world, you have to protect yourself because you're coming up against other people who are afraid if they don't protect their character, nobody's going to look out for them, they're going to get lost. Actors who come to work with Steppenwolf say, "How pleasant, nurturing, and actor-oriented!" You just don't get those kinds of experiences very often and that's sad. Most actors are out there on their own. Don't get me wrong, plenty of actors have done quite well without working with an ensemble over a long period of time. For me, though, it gave me such confidence, that my approach is open and undefensive.
SE A lot of actors get into this business—I called it a business, it is a business—for the wrong reasons. The ambition overrides the work. One of the reasons you're so terrific in everything that you do is that you have experienced all aspects of it. I don't think it's just that you've worked with a group of actors; you've also directed, produced, raised money. Knowing what everybody has to do to get done what has to be done, you come in with a kind of openness.
GS That is helpful. When you've worked in your own theater and you've run the lights and sold tickets, when you know how important all those jobs are to getting the thing done. Understanding the different aspects takes you out of yourself, out of that protective shell of—I am an actor, I've got only to think about what I'm doing, that's the most important thing—to the whole picture and how it goes together. I'm fortunate, but I worked hard for it, too.
SE You did work hard for it. What has all of this fame and success done to you as a person? You're married, you've got three kids, your home life is, I'm assuming, pretty together. How have you changed as a result of all that's happened to you?
GS I haven't up to this point ever looked at what I do as a job. It's what I do.
SE I always look at it as play.
GS Yeah, only now I make more money at it than I used to but the choices I make are still driven by what drove me in the early days of Steppenwolf: reaction to the material and a need to satisfy myself creatively, to maintain some integrity in the work and not compromise it. I can take a movie like Ransom, with Mel Gibson, a big, giant commercial Hollywood film, and do it because I like Mel Gibson, Ron Howard, Scott Rudin, the producer, and Richard Price, the writer, and I like the character. Any one of those five things are enough to think, Something good might happen here. Once I make that decision, then I ask about the money. I don't let fame or fortune drive me any more today than it did before. I'm still particular about things. I can do a cable film for far less money than I would make doing a feature film; it's the acting challenge. I don't think fame has changed me that much.
SE We don't really see you much in the gossipy press. You keep a pretty low profile, is that intentional?
GS There's nothing there.
SE Well, they always manage to find something.
GS Listen, maybe if they went way back they could find some garbage in my past—but who cares? The important things are my family, my work, and Steppenwolf, the work that I did there with a group of my friends. The artistic business that we built there has always been a defining and grounding force in my life. There's no question about that. I don't know that I'd be a different person without it, but it's certainly kept my head on straight and kept me focused on the right kinds of things for me. And I think because of that, all the things that have happened to me as a result of the movie business have been simply appreciated.

Originally published in
Featuring interviews with Janine Antoni, Yayoi Kusama, Jenny Diski, Michael Cunningham, Simon Ortiz, Petuuche Gilbert, Simon Winchester, Gary Sinise, Thomas Vinterberg, and Marc Ribot.