Gary Indiana's Depraved Indifference by Suzan Sherman
In his satiric novel Depraved Indifference, Gary Indiana fictionalizes the incestuous, murderous, disguise-toting grifter team of Kenneth and Sante Kimes, mixing their story with excerpts of letters from Arendt and Kafka.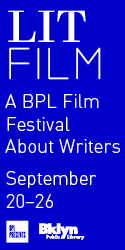 Depraved Indifference, Gary Indiana's fiercely funny and brilliant new novel, is a riff on the now-famous grifter mother-son team Kenneth and Sante Kimes. Their numerous pulpy and pathological exploits, as if in a send-up to Jim Thompson, conclude with their 1998 murder of aging New York socialite Irene Silverman. Indiana has been aptly compared to the savagely satiric 1930s novelist Nathaniel West, and like West, he has his fingers on the fleeting pulse of our present-day obsession with artifice, played out in online chat rooms—where the ordinary reconfigure themselves with impressive endowments and sparkling personalities. Until their murder conviction in 2000, Kenneth and Sante Kimes managed to act out this compulsion to the extreme—toting wigs, masks, makeup, and notebooks brimming with Social Security numbers to numerous wealthy residences, leaving behind a zigzagging paper trail of conspiracies and forgeries.
Depraved Indifference does not merely focus on the bizarre bed-sharing relationship between mother and son, fictionalized as the characters Evangeline and Devin Slote, but spirals into the constellation of victims caught in their mired web, many of whom are homeless, illegal, or not the brightest of bulbs—people who, if plans go awry, will not be immediately missed. Evangeline is the perfectly painted ringleader; she puts on "The Liz" by donning violet contacts, white turbans, cleavage-baring wraps, diamonds on every finger (all fake), and is cunningly manipulative and cruel when need be. Evangeline is "so compulsive she grifts herself when she runs out of other people."
Truth is clearly stranger than fiction here; the line between the two becomes so muddied it's difficult for even a grifter to tell what's what anymore: "maybe it's not even your life that flashes in front of your eyes, but somebody else's." In stark contrast, Indiana calls up excerpts from the great letter writers of the past century, including Max Brod and Franz Kafka, Hannah Arendt and Mary McCarthy. Rosa Luxemburg, in a letter to Leo Jogiches, reveals, "What I lack is not so much faith in my own gifts but something more pervasive: trust in life, confident acquiescence in a personal destiny, faith in the ultimate benevolence of existence." Against an otherwise contemptuous landscape, this flicker of sincerity seems eminently sweet and old-fashioned. With Depraved Indifference, Gary Indiana has further established himself as a master of the darkly satiric novel.
—Suzan Sherman
Depraved Indifference was published by HarperCollins in January 2002.
Originally published in
Featuring interviews with Steven Holl, Stephen Mueller, Janet Cardiff, Laurie Sheck, Cornelius Eady, Victor Pelevin, Mohsen Makhmalbaf, Bill Frisell.