Discover MFA Programs in Art and Writing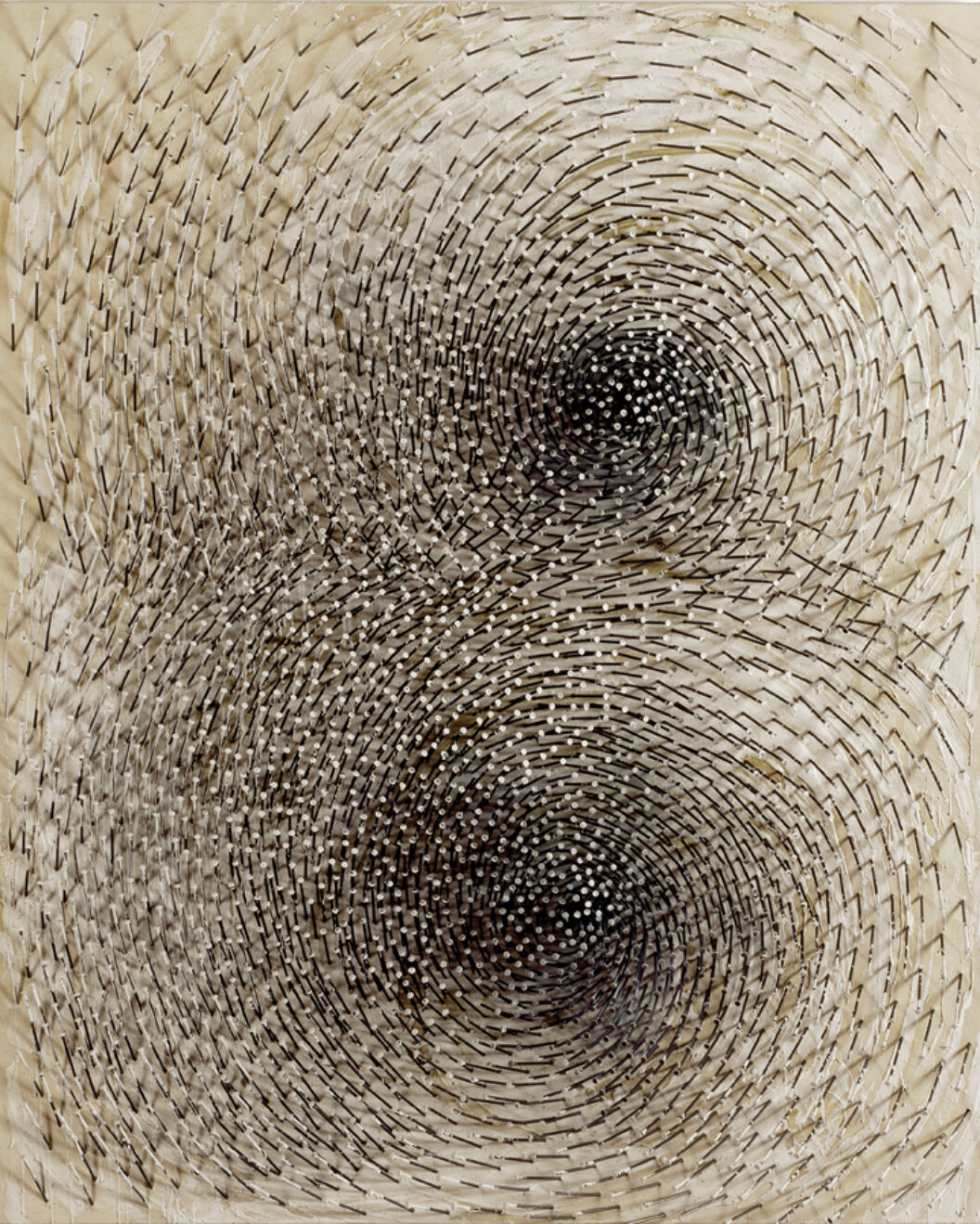 First of all, I like Günther Uecker as a person. This is really important for me as an artist. Understanding his personality allows me to understand his work and to appreciate his honest and clear approach. I also appreciate that he is a person who has endured a lot of hardship in his life. Born at the beginning of the Great Depression, he lived through war and dictatorship and intensely difficult times. As an Iraqi, I relate to experiencing turbulent and extreme situations, having grown up in a war-torn country and under a brutal dictatorship and, more recently, being exiled. I am thousands of miles away from where most of my family still lives under dangerous and precarious circumstances.
Uecker's works, especially his big installations, are usually discussed in relation to light and space. I'm most fascinated with his use of the nail as a medium and with his persistent exploitation of it (now for 50 years). For me the nail is an object loaded with meaning. Perhaps this is subjective relative to my own work, but I see the nail as a symbol of violence. The nail is also a symbol of religion, that is, Christ's Crucifixion.
Using this sharp and hard object the way he does, Uecker is able to make it appear smooth and nonthreatening. For instance, he creates large expanses with hundreds of nails driven into wood in subtle patterns, geometrically arranged or loosely scattered, forming lines, clusters or swirls, and casting shadows. These panels often appear soft and flexible, reminiscent of skin with hair or grass moved by the wind. The nail is transformed from a rigid, threatening object to a part of a seemingly flowing surface. The nail becomes almost peaceful.
Then there is also Uecker's play on words. In our daily conversation, we say things such as "let's nail that down," to affirm and secure plans. You freeze time for that moment when you nail something down. Uecker upends assumptions in terms of meaning. Driving nails into a canvas or a chair or piano, he makes them look as if they grow out of the object or as if the object is suffering an infestation—or an invasion. I am fascinated with his minimal and sparse approach to complicated subject matter. I recently saw a work he made in the 1970s with just a cluster of nails in a corner of a small, unprimed canvas. There is no paint on this painting but it is an intensely powerful work of art.
— Ahmed Alsoudani is an Iraqi artist based in New York City.
Originally published in
Featuring interviews with David Lang, Oscar Murillo, Rude Mechanicals, Cristian Mungiu, Mark Z. Danielewski, Fanny Howe, Alix Pearlstein, and Tony Feher.