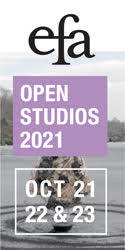 There is a tone I want, but I don't know how to get it. A TONE IN MUSIC. I go to concerts (there are always concerts in the summer), trying to find something I can copy down or emulate. When I was a child I avoided music, but I have a very close connection to it now. I own a farm, but it's been a long time since I have DONE ANY WORK ON IT. I'm rich from my farm; I can do other things.
In the fields the crops grow almost too tall, their leaves reaching into the gentle air. This makes you question everything. What is air? What is gentle? Also, what is a child?
It is horrible to lose someone and yet that has happened to me. Now I'm alone, but I'm not unhappy. It is hot and beautiful enough on my farm that I feel okay about being rejected. I have tried to make other people reject me so I can relive my trauma in the way a person is supposed to live it. So far it hasn't happened, but JUST TODAY I SAW SOMEONE, and I think I can make this person do it. When I see this person I feel sick and I think this means I am on the right track.
This is something I concern myself with only in a "side pocket" sort of way. My priorities are with my compositions. I have thought about writing a farming manual, but I will have to think even more before I attempt it. I do write about my farm, but in a different way. I allow myself to inhabit my FARM poetically.
In the evenings I'm calm; I am hardly ever calm at any other moment. I wear what you think I would—long, flowing pants and a button down shirt made out of jean material. My hair is either pulled back in a bun or pulled back with barrettes so that my hair hangs onto my shoulders. I used to be a dancer—you can see this in my posture and in the way I carry myself. I'm graceful. I know this and I'm not afraid to admit it for it is the great triumph of my life. Also, this helps me with music. Now that I no longer dance I WRITE MUSIC I think other dancers would enjoy. My compositions are complex and moody. They're not pretty, but they allow the listener a deeper relationship to my farm. At the end of the summer I will hold my own concert in this place.
My talents extend in every direction: farmer, possible writer of a farming manual, composer, dancer, possible musician. Now you understand why there is no time for me to actually farm.
Dressed in the way I've told you, I stroll about the fields and often right off of them. The palm trees have their own relationship to air and it is exquisite to see. One can only imagine how their fronds take it in and change because of its presence. The movement is very slow. This slowness is good for me to witness. One part of a frond is pointing up, even while the rest of the points move to the left, or stay entirely still.
Then there is the river, moving in its own slow way. To watch the movement of the river sometimes means lying down next to it to GET CLOSE to the miniature swells and waves.
In the evenings when I am not strolling about I am in my house, cradled by the land. I sit down at my desk and work. I can't tell you what I look like when I'm working because I don't know. MY DESK IS HUGE AND BEAUTIFUL, very expensive, how could I not want to work there. The wood is unfinished, but in a particular kind of way. When it's touched it's smooth.
  
The compositions come easily, simply because I am cradled and I am able to express this through music. I am able to picture the dancers on the farm and compose songs that are right and true for them to dance to. I am waiting for the right time, for when I CAN HAVE A RECITAL HERE. I will have to work for months before this can happen, because I haven't yet matured into my craft. I haven't matured into any of them. But my relationship to everything I do is serious. You can't imagine how close I get to my work.
This person, the one with whom I would like to relive my rejection, is always in town. This person must live here now or at least be on a very long vacation. Sitting for hours in the café, not working at all. Or sometimes sitting in the rocking chair on the porch of the post office. But also, riding a bike or running along a path. This person is more relaxed than I am, but not healthier. No one in this area is healthier than me.
Imagine trying to compose something at the beginning of summer. Tonight I am an insect, a book, a VERY LARGE PLANT. Do you know what that's like? It means I am light, pensive, and then finally bigger than life. The one time I engaged in a sitting meditation my hands grew. They were huge. This was only a sensation. Here in this room I have enough love for everyone. Even the men (and the one woman) who work on my farm. There is something I want to get through to you, but I don't know how to do it. There is something I want to communicate about MY LIFE.
I have not always lived on this farm. I grew up in a city where I was taken everywhere I wanted to go. As a young woman I went to see aberrant things and this upset my family. I went to dance classes, where I was introduced to music. On cold autumn mornings the rain beat upon the windows and I exulted in my position in the class. I loved to dance. I even loved to wait on the floor until it was my turn to move across it.
Sometimes it is sensual just to be here, taking in the land, letting it wash over me. In certain moments I am a wild boar. I barely NEED ANOTHER.
At the first concert of the summer season I lie in the grass. Those closer to the stage sit in seats, and though I can afford to sit with them I prefer it here. I have always loved grass. The musicians are far away on the stage, but there are things about them that stand out all the same. They wear dark SKIRTS OR PANTS AND LIGHT shirts. They hold their instruments close to their bodies, or, if the instrument is on the ground they draw near it, hovering just above. I haven't yet put myself in the right proximity to an instrument. I have held a fiddle too far from my body.
The music is soft, then loud. Too loud. I look up at the sky. I had no idea it would be such a noisy concert and it hurts my ears. If I picture dancers now they are completely in crisis. They are violent criminals wearing costumes dyed a deep red. To picture this makes me nervous, as if I will be attacked before I get back to the farm. And of course there is nothing for me to copy down. When I hold a recital the music will be soft, so soft it will be hard to hear it. My talent lies in gentleness, even if I am not a gentle person.
Walking through the streets when the concert is over, the warm air pressing delicately against the night, I feel my future. The person I want to reject me is standing next to a palm.
"Hello," I call gently.
"What?" the person answers. The shadow of the PALM IS DEEP.
"It's so warm. And beautiful."
"It's always warm here."
"That's true. My farm is a bit farther down the road. Would you like to see it?"
This person takes so long to answer I'm afraid nothing will be said. But, finally, "I don't visit the farms of strangers."
I breathe out an audible sigh, like I have been taught to do in yoga, but I don't think this person understands anything like that. This person is gone before I know what's happened, leaving me completely alone. What I appreciate most about compositions, dance, and the air is what I appreciate about people. To go out and meet them you must go incredibly far.
Amina Cain's collection Creature, in which this story appears, will be available from Dorothy, a publishing project in October 2013. She is also the author of I Go To Some Hollow. Her writing has appeared or is forthcoming in n+1, The Encyclopedia Project, Two Serious Ladies, the Denver Quarterly, and other journals. She lives and works in Los Angeles.
Originally published in
Featuring interviews with Amy Sillman, Paulo Bruscky, Steve Roden and Stephen Vitiello, Gonçalo M. Tavares, Rodrigo Rey Rosa, Ben Rivers, Julia Holter, and My Barbarian.