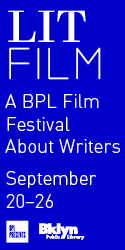 On Saturday, December 19, 2009, US President Barack Obama signed the Congressional Resolution of Apology to Native Americans. No tribal leaders or official representatives were invited to witness and receive the Apology on behalf of tribal nations. President Obama never read the Apology aloud, publicly—although, for the record, Senator Sam Brownback five months later read the Apology to a gathering of five tribal leaders, though there are more than 560 federally recognized tribes in the US. The Apology was then folded into a larger, unrelated piece of legislation called the 2010 Defense Appropriations Act.
My response is directed to the Apology's delivery, as well as the language, crafting, and arrangement of the written document. I am a citizen of the United States and an enrolled member of the Oglala Sioux Tribe, meaning I am a citizen of the Oglala Lakota Nation—and in this dual citizenship, I must work, I must eat, I must art, I must mother, I must friend, I must listen, I must observe, constantly I must live.
WHEREAS
when offered an apology I watch each movement the shoulders
high or folding, tilt of the head both eyes down or straight through
me, I listen for cracks in knuckles or in the word choice, what is it
that I want? To feel and mind you I feel from the senses—I read
each muscle, I ask the strength of the gesture to move like a poem.
Expectation's a terse arm-fold, a failing noun-thing
I scold myself in the mirror for holding.
Because I learn from young poets. One sends me new work spotted
with salt crystals she metaphors as her tears. I feel her phrases,
"I say," and "Understand me," and "I wonder."
Pages are cavernous places, white at entrance, black in absorption.
Echo.
If I'm transformed by language, I am often
crouched in footnote or blazing in title.
Where in the body do I begin;
WHEREAS I heard a noise I thought was a sneeze. At the breakfast table pushing eggs around my plate I wondered if he liked my cooking, thought about what to talk about. He pinched his fingers to the bridge of his nose, squeezed his eyes. He wiped. I often say he was a terrible drinker when I was a child I'm not afraid to say it because he's different now: sober, attentive, showered, eating. But in my childhood when things were different I rolled onto my side, my hands together as if to pray, locked between knees. When things were different I lay there for long hours, my face to the wall, blank. My eyes left me, my soldiers, my two scouts to the unseen. And because language is the immaterial I never could speak about the missing so perhaps I cried for the invisible, what I could not see, doubly. What is it to wish for the absence of nothing? There at the breakfast table as an adult, wondering what to talk about if he liked my cooking, pushing the invisible to the plate's edge I looked up to see he hadn't sneezed, he was crying. I'd never heard him cry, didn't recognize the symptoms. I turned to him when I heard him say I'm sorry I wasn't there sorry for many things / like that / curative voicing / an opened bundle / or medicine / or birthday wishing / my hand to his shoulder / it's okay I said it's over now I meant it / because of our faces blankly / because of a lifelong stare down / because of centuries in sorry;
Layli Long Soldier's new book of poems, WHEREAS, has just been published by Graywolf Press. She has served as a contributing editor of Drunken Boat. Her poems have appeared in the American Poetry Review, the Kenyon Review, Poetry, and other publications. She is the recipient of a 2015 Native Arts and Cultures Foundation National Artist Fellowship, a 2015 Lannan Literary Fellowship, and a 2016 Whiting Award. She lives in Santa Fe, New Mexico.
Originally published in
Featuring interviews with Steffani Jemison, Amitav Ghosh, Curt Stager, Ron Athey, Stephin Merritt, Rita Ackermann, Bryan Hunt, David Levine, Hari Kunzru, Sjón, and George Saunders.